Ever tried to lose weight with little success? You may not be doing anything wrong. It could just be that you don't have the right strategies for your lifestyle. Achieving your goals is all about finding the specific lifestyle fixes that work for you.
Here are 5 simple things to kick start your weight loss goals.
1) Make a list
First you need to make a list of the foods you eat..be really honest if you want this to work!Then next to each unhealthy food you have on your list find a healthy alternative. For
example:
Potato Chips > wholemeal crackers
Ice cream > home made Yoghurt
Milk chocolate > 85% dark chocolate (less sugar, plus some health benefits)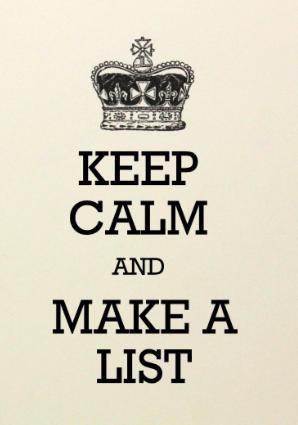 By replacing an unhealthy food with a healthy food you make sure you are not missing out. Eating well is about making healthy choices day by day…before you know it you will not crave junk anymore and you will lose weight without even trying. 
2) Eat breakfast
Breakfast is a must in weight loss. If you only take one piece of advice from this article, this is  number one….Please eat breakfast! Eating the right breakfast not only kick starts your  metabolism, it keeps you full throughout the morning and make it less likely that you'll splurge on treats later on. The wrong kind can leave you feeling hungry sooner and cause peaks in blood sugar, or add unnecessary fat to your diet.
Lean protein is the best choice for breakfast, particularly eggs. Yogurt, ricotta cheese, lean ham or a Healthy Mummy Smoothie are other good options. Fruit and whole grain toast or oats are excellent choices as well. A boiled eggs on whole grain toast is a low fat, low GI (glycemic index) meal that will slowly release energy during the morning.
3) Exercise
This might seem obvious but exercise is such great way to lose weight. Let's face is though, us mums don't have a lot of time, so if you find that getting to the gym is impossible try looking at what incidental exercise you can add into your daily routine:
Instead of looking for the closest car park to the shops, be content to park further away. Not only will you find it easier to get a park, you will also get in a few minutes extra walking to and from the car.
Leave the car behind if you're only going a short distance – most people can walk 1-2 km quite easily.
Go to the park and play with the kids after school – either push them on the swings (good for upper body strengthening), play 'tag' or throw around a ball.
Get enthusiastic about the housework – turn on some music and have a dance around the house while you are vacuuming or sweeping.
Dig around in the garden, weed and mow the lawn on the weekend.
Take the stairs instead of the elevator in shopping malls, or walk up and down the escalators rather than waiting for them to deliver you to the next shopping level.
Get an exercise DVD such as The Healthy Mummy Post Pregnancy Exercise DVD which is specifically made for mums and is broken into 10 and 15 minute workouts.
4) Eat meals at the table
We've all been there—standing in front of an open fridge or cupboard, inhaling spoonfuls of ice cream, grabbing handfuls of chocolate chips, and gulping straight out of the juice carton. You're more likely to consume extra calories because you're not measuring out portions. Eat at table instead, that way all the food can be on the plate in front of you. You can see what you are consuming allowing your brain to register how much you're eating so once you're finished, you'll feel satiated.
5) Always shop with a full belly
It's a recipe for disaster to go into the grocery store when you are hungry. Take a list with you and stick to it. Walking through the grocery store with your tummy growling can make you vulnerable to buying all sorts of sugary treat and fatty foods. If you can't shop after you have eaten, try to eat an apple and drink a large glass of water before heading into the  grocery store. Eating right starts with stocking healthy food in your pantry and refrigerator.
If you are ready to lose weight then the Healthy Mummy plans offer a healthy and safe exercise and diet routine and you can get a 10% discount by using code LOYALTY at the checkout
PLUS our BEST SELLING 28 Day Diet & Exercise Plan is available as a 200pg Printed Book and you can get your copy here
Plus our NEW CALORIE BIBLE is now available – get your copy today! Only $19.95 and a must have in your handbag!