6 swaps to make your kids lunch box healthier
When it comes to your child's lunch box, it's easy to find yourself pestered into buying the pre-packaged snacks but here are some swaps you can make to make your kids lunch box healthier.
When it comes to your child's lunch box, it's easy to find yourself pestered into buying the pre-packaged snacks that are advertised on children's TV programs.
But if you are following a healthy eating plan in order to lose weight, you've probably cottoned onto the fact that most of them are not very healthy.
And if you look at the ingredients list you'll find that many contain large amounts of sugar and plenty of other less than healthy ingredients that you'd never put in a homemade version (maltodextrin, anyone?).
We have pulled together some delicious and healthy swaps for some of the most popular lunch box snacks.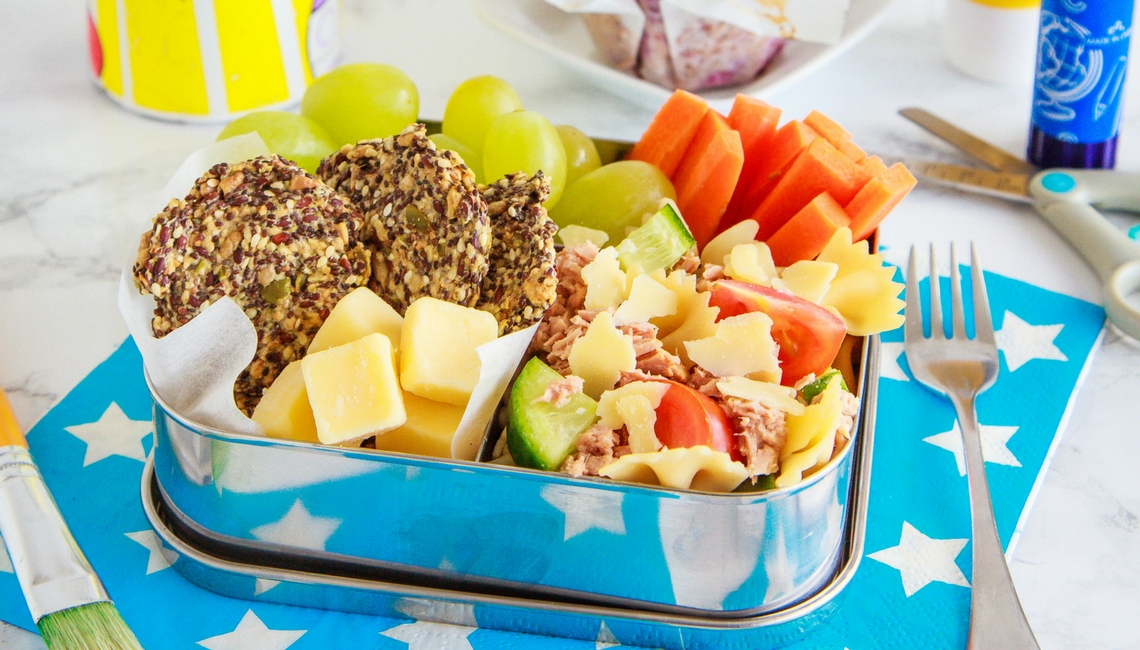 6 swaps to make your kids lunch box healthier
Why not have an afternoon cook-up one day each week where you make one or two snacks for the week? Just work the below suggestions into your weekly meal prep and you will be set!
1. Swap Tiny Teddies for Healthy Shortbread Cookies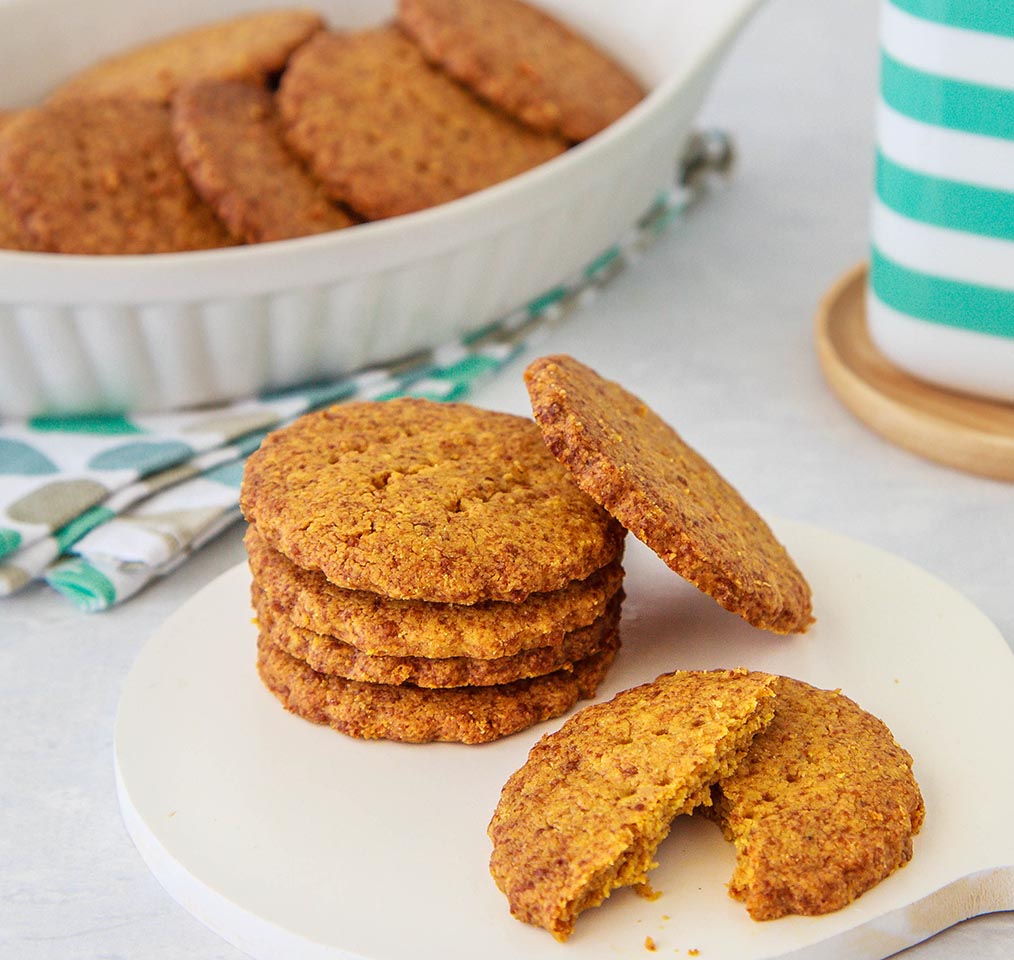 A snack like Tiny Teddies are about one-quarter sugar and not ideal for growing bodies. Instead, try making these Healthy 4 Ingredient Shortbread Cookies which use the goodness of chickpeas.
Or try these 4 Ingredient Choc Chip Cookies if your kids love their chocolate.
2. Swap store-bought Muesli Bars for homemade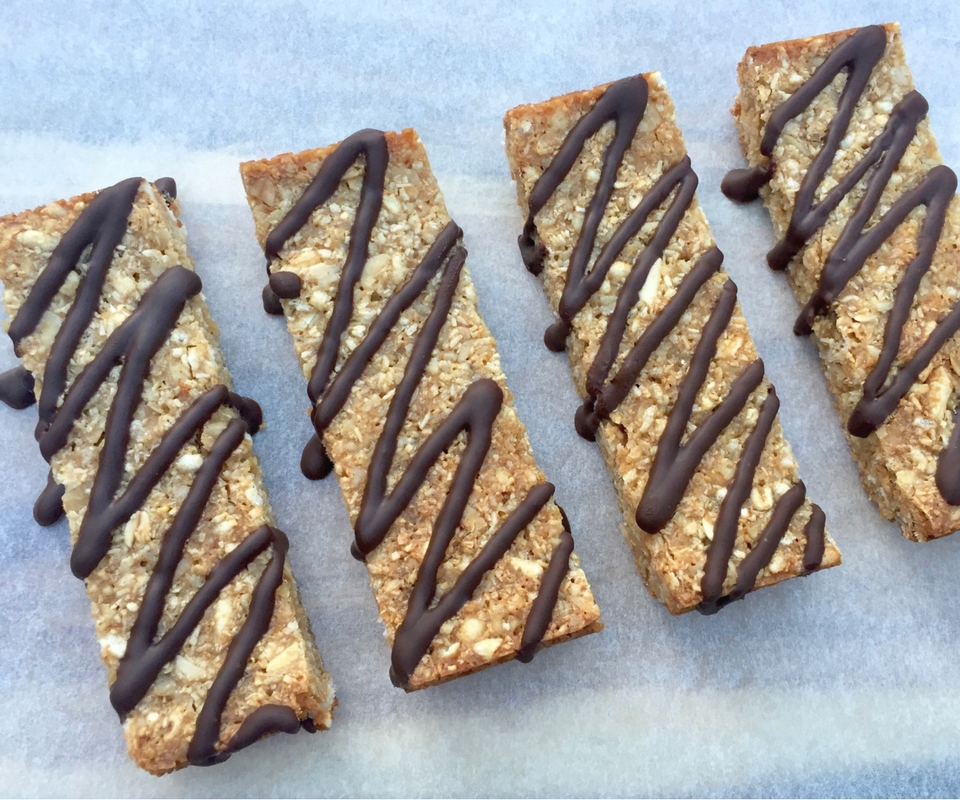 Leave the sugar and additives out with your own homemade version of the lunch box favourite.
Plus to make it even more lunch box friendly you can leave out the nuts with this Nut-Free Chewy Choc Mint Muesli Bar or this 5 Ingredient Honey and Coconut Muesli Bar
3. Swap store-bought Roll-Ups with 2 Ingredient homemade ones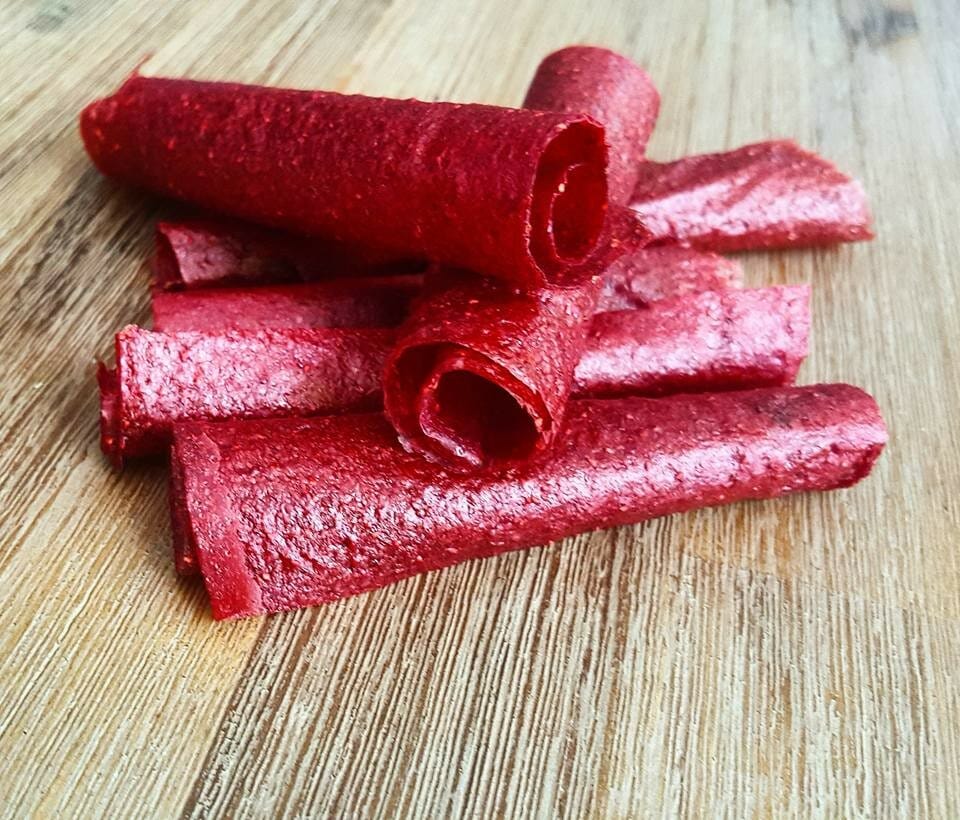 Roll-ups contain dubious amounts of fruit, plenty of sugar and no fibre. Do your children's health a favour and make your own instead – it's easy!
Try our 2 Ingredient Roll-Ups recipe below, use either strawberries or mangoes depending on the preferred flavour, or do a mix of different fruits.
2 Ingredient Roll-Ups
Ingredients
1 punnet of strawberries (for strawberry flavour) or the flesh of 3 small mangoes skinned (for mango flavour)
1 tsp Nativa (this is optional for the mango flavour as they are already quite sweet)
Method
Blend together until strawberries or mango flesh is pureed then pour onto a baking paper lined tray so it's just a thin layer.


Pop into the oven on 60°C for about 1-2hrs depending on your oven. Check it occasionally and when it's all dried out remove from oven and let cool just enough to handle.

Carefully peel away the baking paper and cut into small portions

. (You should get about six servings)

Plus you could use any fruit or a combo of fruits, whatever you think will work and taste nice.
4. Swap store-bought sweet muffins for homemade ones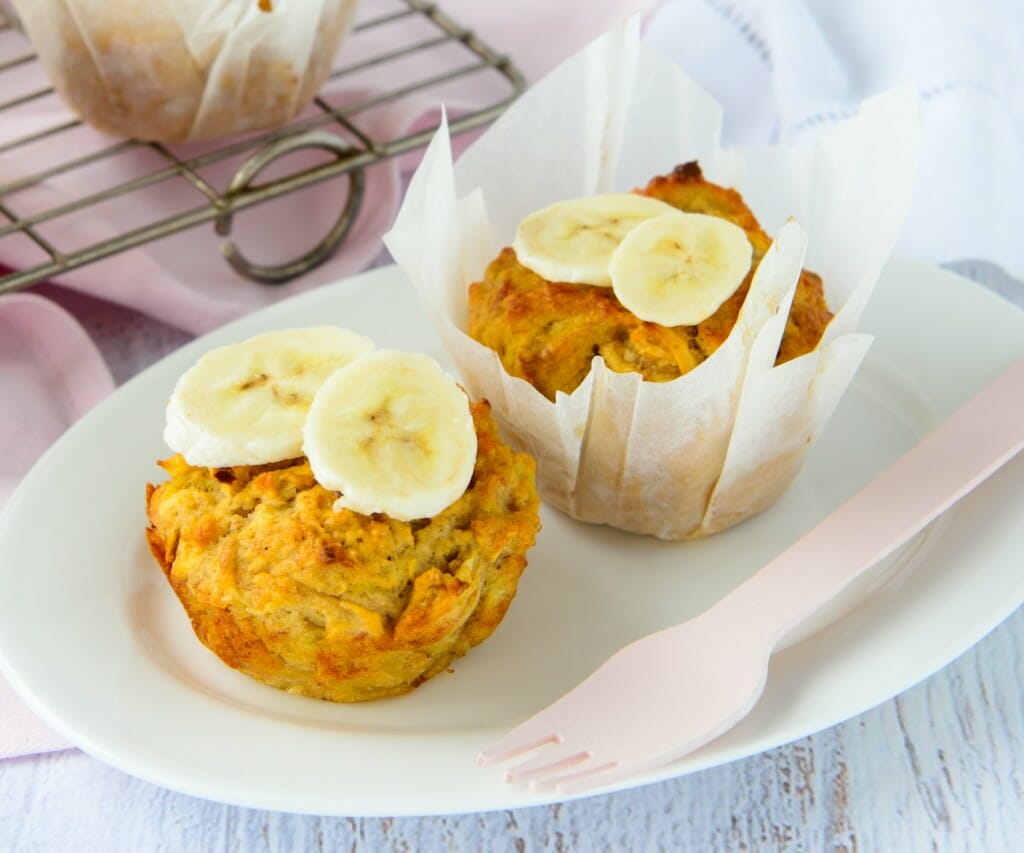 Instead of buying packaged muffins from the supermarket that are heavy on sugar, fat and calories, just adapt one of our Healthy Banana Bread recipes instead.
Use the same recipe but pop the mixture in a muffin tin instead, and cook for around ¾ of the time. Or you can check out some of our favourite sugar-free muffins here.
5. Swap store-bought sesame bars with No-Bake Sesame Seed Bars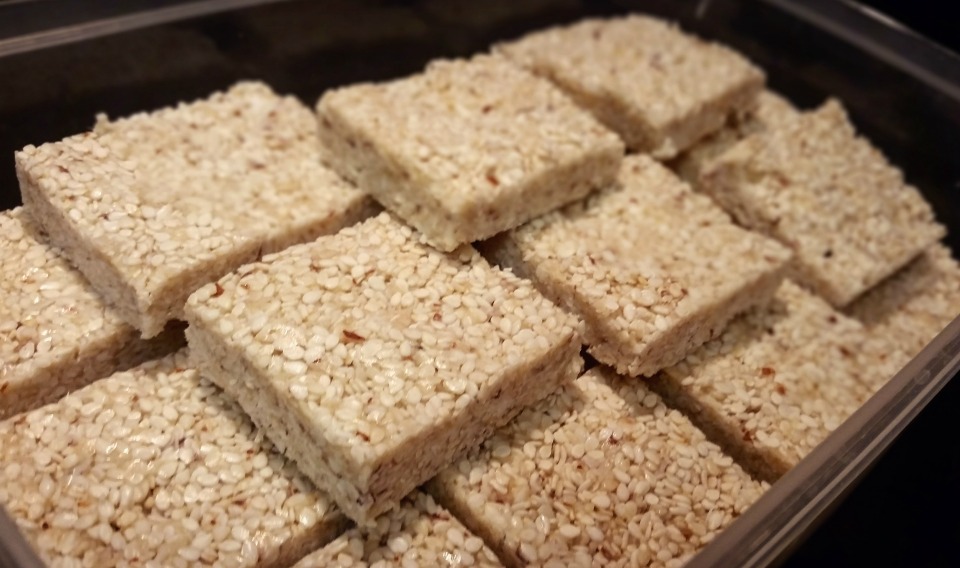 Instead of the packaged variety which contains more than three tsp sugar per serve, try these no-bake Sesame Seed Bars (which are also great for adults).
6. Swap Le Snak for cubed cheese and rice crackers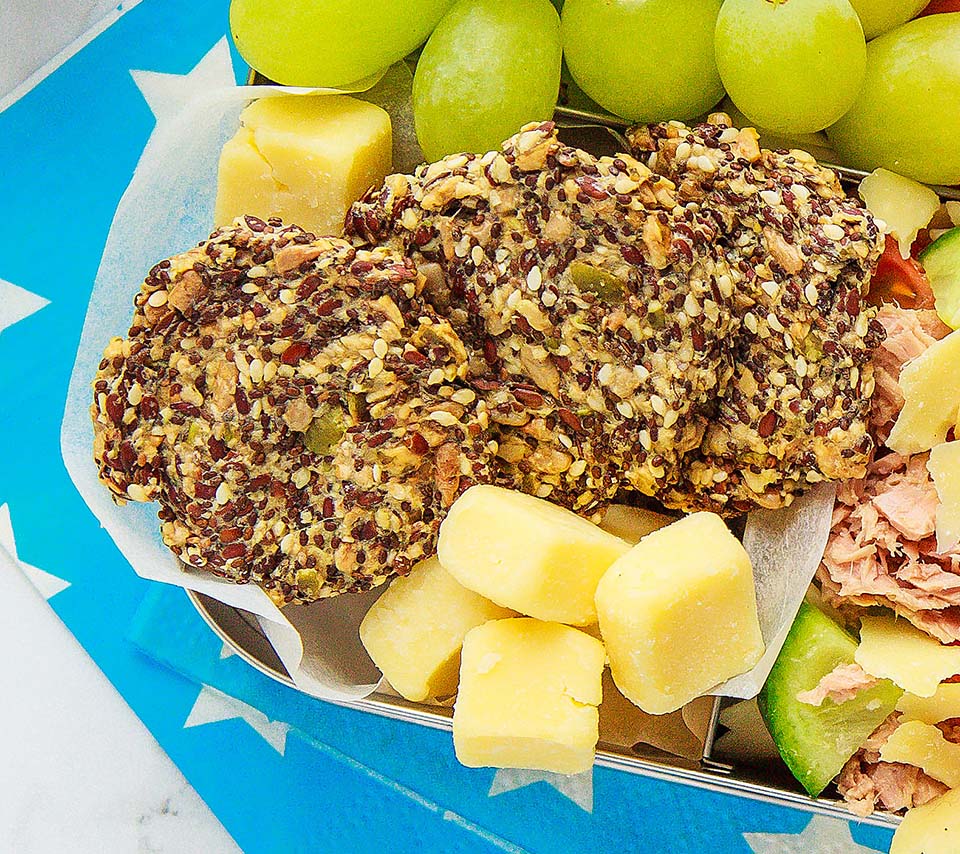 There's not much to trust about cheese that is kept on the shelf. Simply place some cubes of cheddar cheese in a tub with the same number of brown rice crackers for a healthier snack option.
Or if you really want to go all out you can make your own Rosemary and Flaxseed Crackers.
Get more recipes like this to help make your kid's lunch boxes amazing!

Grab the Healthy Kids Lunch Boxes eCookbook which has over 100 recipes and ideas for your little ones and is a MUST have if you make lunch boxes – or if you want to get your kids eating healthier foods.