Seven Healthy Snacks for Hungry Pregnant Mamas
When you're pregnant, it is important to look after your health in order to nurture your baby. Making smart snack choices helps to provide your body with the additional nutrients, vitamins and minerals that are essential in your baby's development.
Pregnancy can wreak crazy havoc on your appetite – it can make you feel starving hungry, but nauseous at the thought of eating a meal. So add these healthy snacks to your pregnancy healthy eating plan.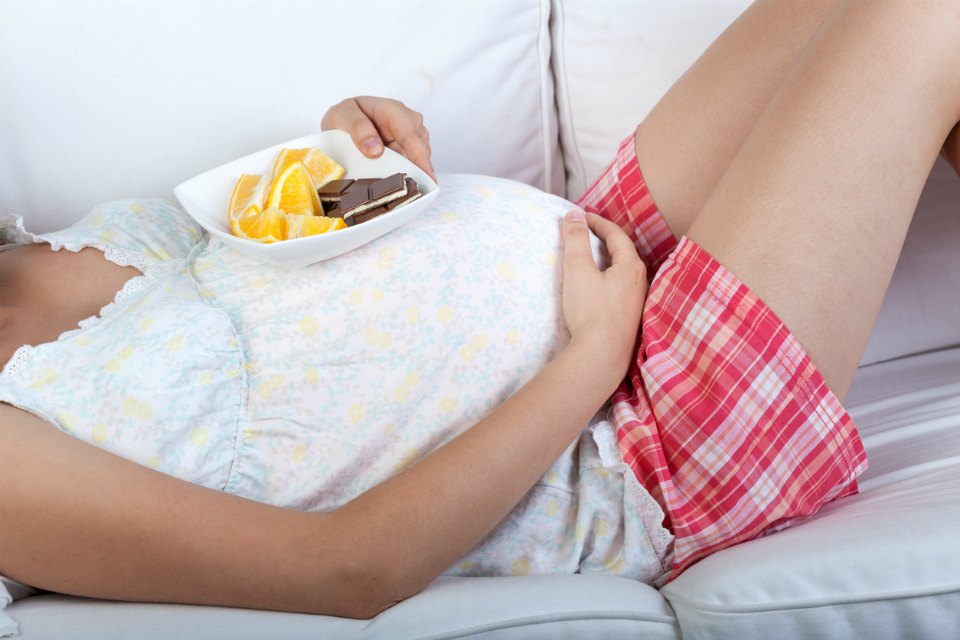 Seven healthy snacks for hungry pregnant mamas
1. Leafy Greens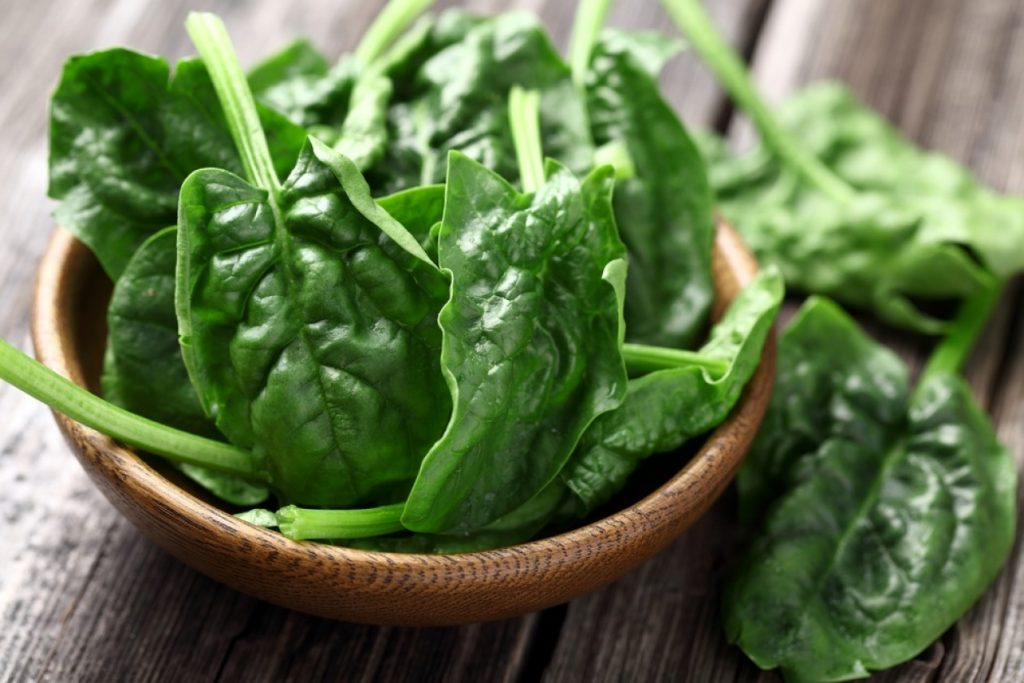 Not generally a snack on its own, however throw some dark leafy greens into your smoothies for a boost of nutrition in your day.
Dark leafy greens have all the nutrients that a pregnant woman and her growing baby needs; they have a high fibre content and are also rich in antioxidants, vitamin C, vitamin K, vitamin A, iron, potassium and folate!
The high fibre content can help to prevent constipation (a very common complaint in the third trimester).
Remember, whilst pregnant, to eat little but eat often. This will help to prevent bloating and fullness. It will also help in keeping that morning sickness at bay.
Download our FREE green smoothie recipe ebook.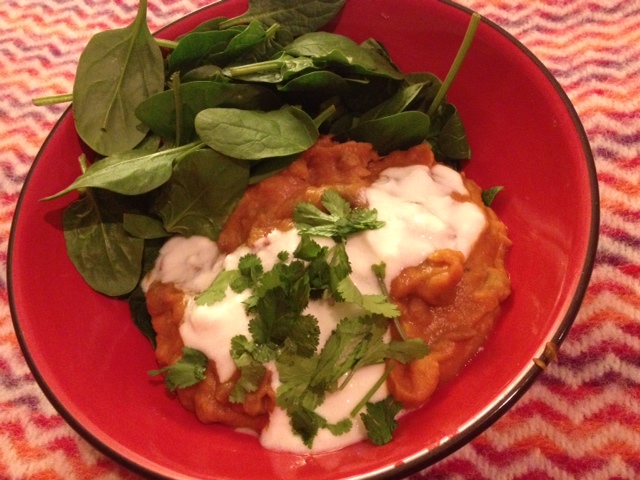 This is a delicious vegetarian curry that is so easy to prepare and is full of spinach. It's chock full of goodness, with protein from the lentils it's loaded with iron, warming spices and 4 of your recommended 5 serves of veggies per day.
2. Avocados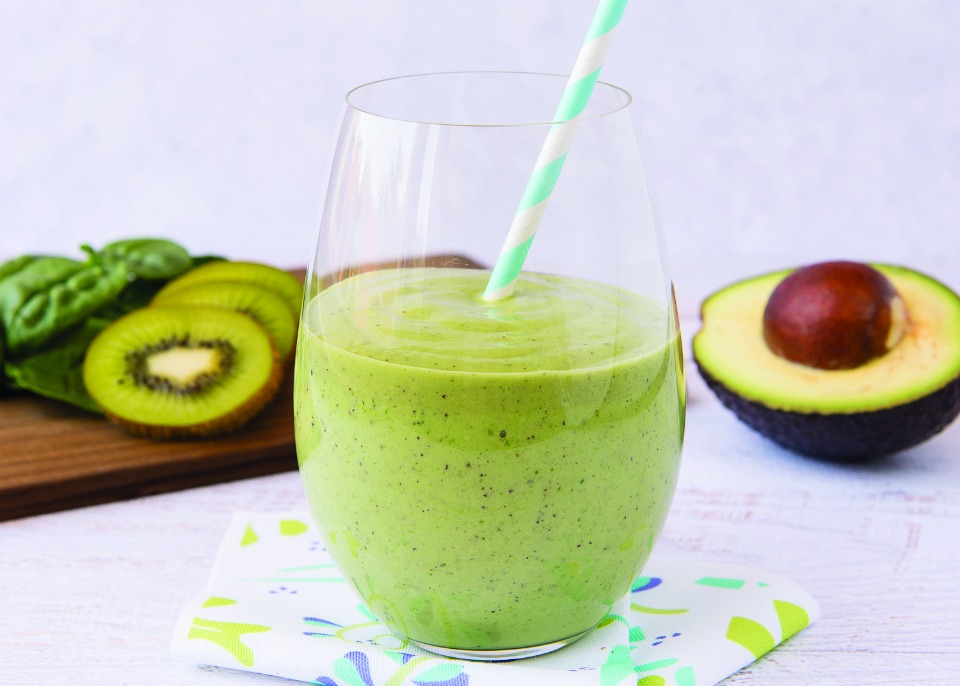 Avocados are full of fatty acids, folate and potassium making them a great snack food for pregnant women.
The healthy fats help build the skin, brain and tissues of your baby. Whilst the folate is suggested to help prevent neural tube defects. Potassium can help aide in the relief of leg cramps, which many woman complain of as being a side effect.
Fun fact, avocados actually contain more potassium than a banana, and much less sugar!
They are also high in finer, B-vitamins, vitamin K, copper, vitamin E and vitamin C.
Add them to your Healthy Mummy Pregnancy smoothie to give it a creamier texture or try some of these great recipes for avocados!
3. Yoghurt
Yoghurt, particularly greek yoghurt, which contains more calcium than any other diary product. Yoghurt is packed of protein which is important for the development of your baby.
It is also a natural source of probiotics to maintain a healthy digestive system.
Our Healthy Mummy nutritionist gives the low down on which plain yoghurts are the best. Or make our Easy Strawberry Yoghurt Mousse With Berry Coulis for a fancy dessert!
4. Eggs
Eggs are a power snack, as they contain a little bit of nearly all nutrients your body needs.
Throw a boiled egg, or an egg prepared in any way, in to your diet. Eggs are high in choline, essential for many parts of the developing body. But, most importantly the brain's development.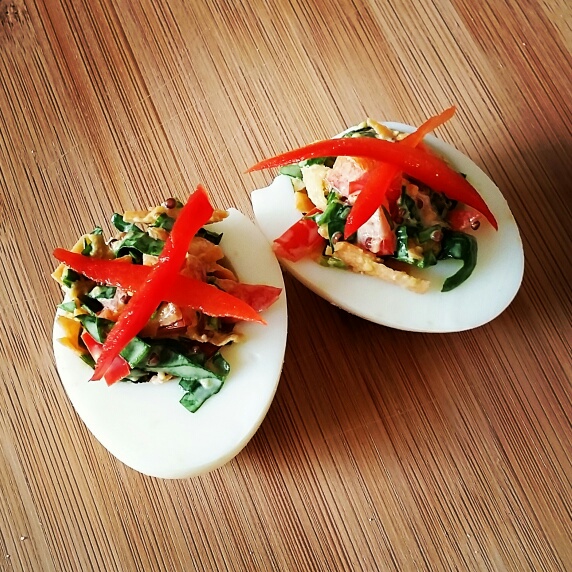 Try our Egg Salad Cups, which are super easy to make!
5. Healthy Mummy Pregnancy Smoothie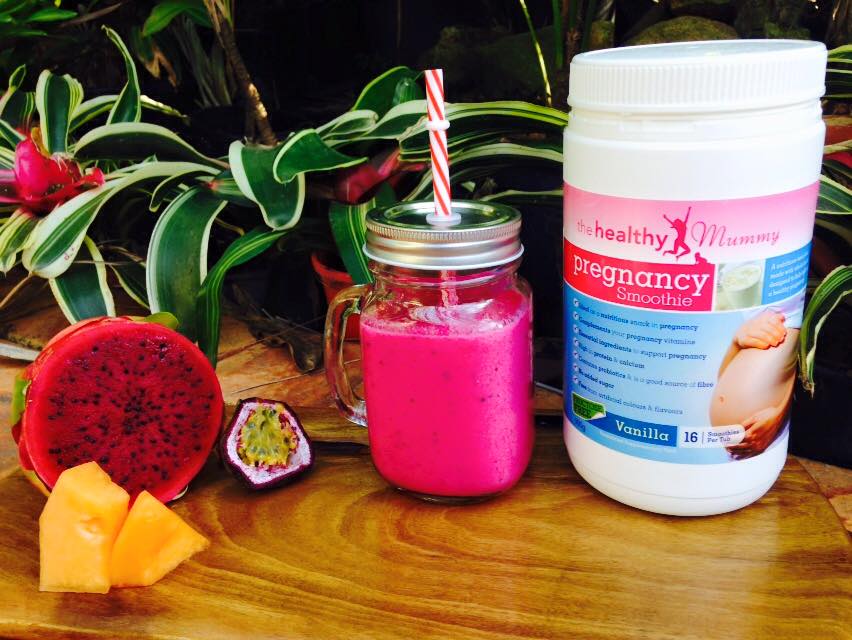 Did you know that The Healthy Mummy has a specially formulated pregnancy smoothie to help support a healthy pregnancy?
Pregnant women need additional calories and nutrients in pregnancy and our Pregnancy Smoothie and Eating & Exercise Book have been specially formulated to help women reach these additional calorie and nutrient needs.
The Healthy Mummy Pregnancy Smoothie is designed to complement, not replace, your prenatal vitamin intake. Our nutritionists ensured that the vitamins and minerals in the smoothie are at a low level so there is no risk of doubling up on any pregnancy vitamins.
It is ideal as a high-protein, high-calcium snack in pregnancy. You can download the Pregnancy Smoothie Label here.
Buy your Healthy Mummy Pregnancy Smoothie HERE.
6. Berries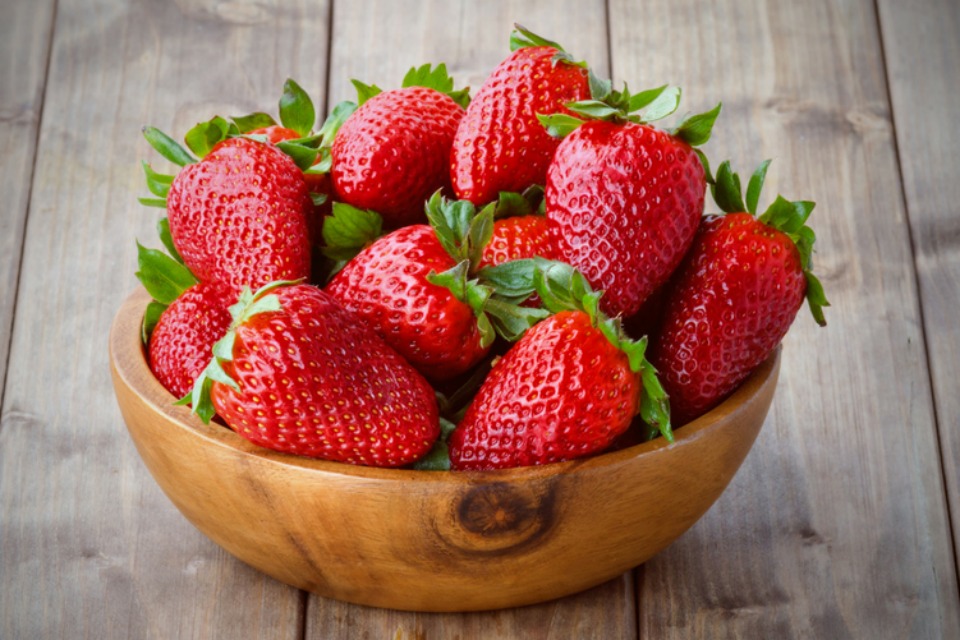 Berries are sweet and nutritious snacks. They are jam packed with fibre, vitamin C, water and healthy carbohydrates.
Generally containing a high amount of vitamin C, which helps the body to absorb iron. Whilst also helping to boost your water and vital nutrient intake throughout the day.
Berries have a relatively low glycemic level, compared to most fruits, so they should not cause any major blood sugar spikes.
Why not try this delicious 5 Ingredient Wholemeal Crumpet With Berry Compote.
7. Apples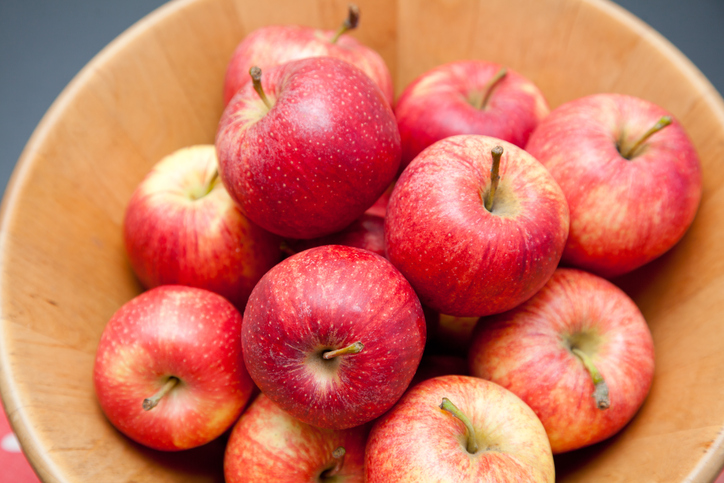 The often overlooked apple is a power house of nutrients and health benefits. Although the exact reason is unknown, it is said that the consumption of apple throughout pregnancy can help to prevent asthma in the babies life.
Apples are full of soluble fibre, vitamin C and at one cup of fruit, after one medium sized apple you are well on your way to fulfilling your daily intake of fruit.
For more pregnancy information click HERE.
How Can You Improve Your Diet?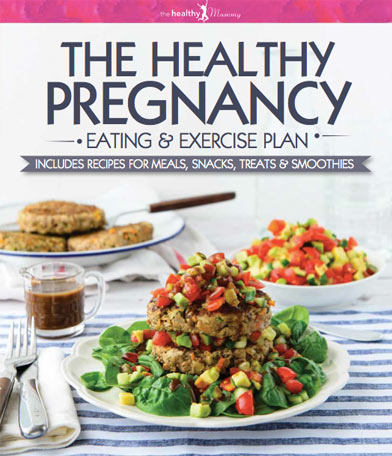 Following the Healthy Mummy Pregnancy Eating Plan (HMEP)is a good start!
This provides excellent breakfast suggestions. Eating breakfast is important as it starts digestion and metabolism for the day. Breakfasts should consist of porridge or eggs, wholegrain cereals or breads or low fat and low sugar yoghurts. Toast toppings such as jam or cereals that are high GI are best avoided.
As the HMEP suggests eat high fibre foods, and mix up your meals. Eat salads including rainbow colours of veggies. Use natural sweeteners in foods such as blueberries, raspberries and grapes. Include nuts and legumes in meals and snacks rather than eating biscuits and cakes.
You have heard it many times before DRINK WATER! If you feel like a sweet drink add fruit slices to your water. Add ice, it always makes it refreshing. Have a smoothie. The Healthy Mummy Smoothies are low GI.
To purchase yours, click here.
The Healthy Mummy Pregnancy Smoothie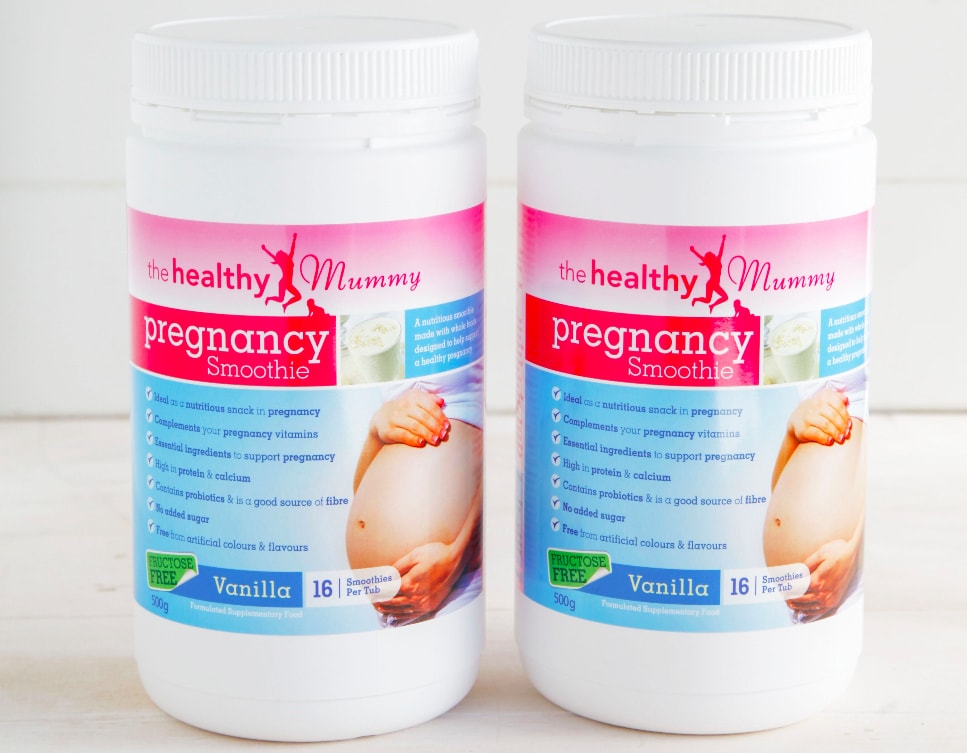 The Healthy Mummy Pregnancy Smoothie is a convenient and easy supplementary food, designed to complement your existing pregnancy vitamins or supplements, to help you meet the extra protein, vitamin and mineral requirements during your pregnancy.
Please download the Pregnancy Smoothie Fact Sheet on the smoothie here
You can also buy the Pregnancy Smoothie in our shop here.
The pregnancy smoothie is also free  of all chemicals, fillers and artificial ingredients, has no fructose in, no added sugar in and uses high quality dairy protein sourced from grass fed cows in New Zealand.
How can the smoothie help?
HEALTHY INCREASED CALORIES – Additional nutrients and calories are needed in pregnancy to support the mum and the baby – and the smoothie is a convenient and tasty way to increase your calories in pregnancy whilst nourishing your body
MORNING SICKNESS – If you are suffering from morning sickness and find eating food difficult – the smoothie is a great way to nourish your body with a easy to drink smoothie- it also contains ginger.
TIREDNESS – If you are feeling exhausted, the smoothie is a nutrient dense snack high in protein, B vitamins and low constipation iron to help keep energy levels up
CONVENIENT- if you are struggling to find the time or energy to eat nutrient dense and healthy foods then the smoothie will be a great help. You could also have it as a quick breakfast by adding fruit, oats and vegetables to your smoothie to further increase calories
PROTEIN & CALCIUM – It is ideal as a high-protein, high-calcium snack in pregnancy with each smoothie giving you 15g of high quality protein
You can all see all FAQ on the smoothie including a list of all the ingredients, use in gestational diabetes, RDI's for pregnancy of vitamins and minerals when you download the Pregnancy Smoothie Fact Sheet on the smoothie here
You can also buy the Pregnancy Smoothie in our shop here.