January and the new year often leads to people embarking on a healthy eating plan to freshen themselves up.
This may mean you aim to lose weight, or you might just be wanting to eat a little cleaner and healthier.
Whether you are on a weight loss diet or just a healthy eating plan, it doesn't mean you have to eat boring, bland food.
Here are 7 delicious foods which are nutritious, a bit of fun and won't leave you feel guilty.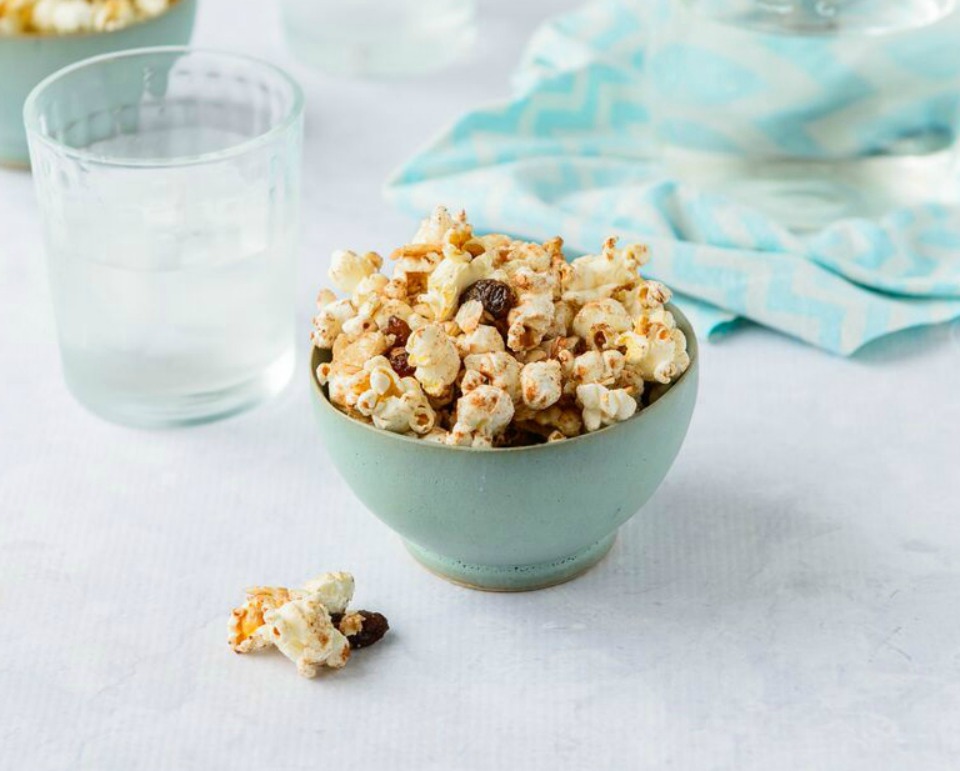 Dehydrated strawberries
These are like little lollies but the natural kind. Try buying ones which are naturally tried and do not contain sulphites as a preservative. Or you could try drying them yourself in the oven.
Berries are high in fibre and a great source of anti-oxidants. This is not giving you the license to eat 20, but have a handful as a sweet snack with some nuts on the go.
Homemade icy-poles or frozen smoothies
There are some delicious concoctions you could whip up and freeze for a late night or afternoon treat.
Try frozen raspberries, honey and milk blended and frozen
Try orange juice, pineapple chunks and mint
Watermelon blended with apple juice and mint
Bananas frozen on a stick
Even avocados blended with banana and dates for a fruity fudge delight
Airpopped corn
This is the easiest and cheapest snack going around. At under 40 calories per cup of popped corn, you cannot go wrong.
Try placing ¼ cup of kernels in a brown paper bag. Fold the bag over and put it in your microwave for around 1:30 minutes.
Add a pinch of salt and you are on your way.
Remember to be careful with small kids with popcorn and unpopped kernels.
Pistachios
I am slightly addicted to these but for a good reason.
Pistachios are a good source of fibre, lower in fat them some of the other nuts, a source of protein, a great source of beta-carotene and a good source of vitamin B-6.
Pistachios are fabulous as a snack by themselves, or add them to a salad with some apple and cucumber. Just remember to add them in at the end so they stay crunchy!
Natural Sweeteners
You can make your cake and eat it too! There are a few natural sweeteners on the market. One of these is Natvia which you can buy from most supermarkets in the baking aisle.
You can substitute Natvia for sugar like for like. Although you may have to test out your recipes for the desired sweetness.
It is worth it though as you can reduce you calorie intake by 95%! Check out our baking section for some recipes you could try.
Dips
Quick and easy dips which are healthy are:
Use veggie sticks or some plain rice crackers (try and limit these to about 10) for a mid morning or afternoon snack. Mmmmmmmm!
Frozen yoghurt drops
I made these actually using the Healthy Mummy Smoothie mix which you can see here.
Or of course you could do it without it as well.
Frozen yoghurt drops are fun and healthy and your kids will love them too!!!
If you are ready to lose weight then The Healthy Mummy plans offer a healthy and safe exercise and diet routine that are safe if you are breastfeeding.
And don't forget to check out our current promotions and discounts page to see what specials we have on this week on our Healthy Mummy product range.