Stop the Press! 9 BRAND NEW products launching in the Limited Edition 10th Birthday Box
To celebrate the Healthy Mummy's 10th Birthday, we have launched a Weight Loss Box Jammed Packed full of exciting and BRAND NEW LIMITED EDITION products
OMG! This October marks the 10th birthday of The Healthy Mummy!
For the past 10 years, we have helped Mums lose over 3 million kilos and transform their lives for the better. That's 10 years of promoting BODY CONFIDENCE and EMPOWERING mums to live a healthier life.
Find out more on how the Healthy Mummy began 10 years ago here!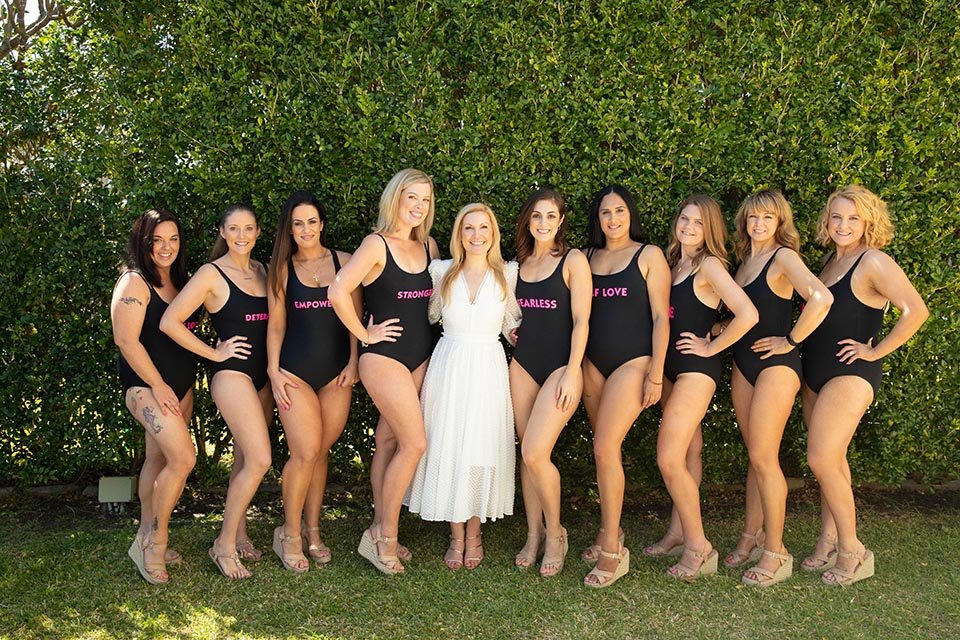 In order to celebrate this awesome milestone, we have launched the ULTIMATE 10th Birthday Box, PACKED with Brand New and Limited Edition products that we've pulled together based on YOUR feedback in the Healthy Mummy Community!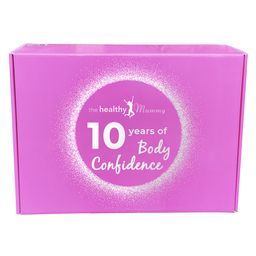 Not only that, you can choose to pay with one single payment, Afterpay/Zip Pay OR our NEW INTEREST FREE Healthy Mummy Pay! Find more about Healthy Mummy Pay below.
What's In The Box?!
This is no ordinary Goody Box! We have pulled out all the stops to bring you the most exciting weight loss box that is JAMMED full of  amazing NEVER BEFORE SEEN products as well as some of our most popular and best selling products we know you LOVE!
Some are Limited Edition so you'll want to get in quick to access some of these exciting new products.
NEW PRODUCTS
Green Clay Face Mask
If you're wanting to detoxify, brighten, and improve the texture of your skin,  this exicting new Green Clay Mask is just what you're looking for!
One of the main ingredients is French Green Clay which is full of minerals. The clay draws out impurities, like toxins and bacteria and works deep down where excess oils can build up. It repairs and protects the skin, along with soothing and reducing any inflammation.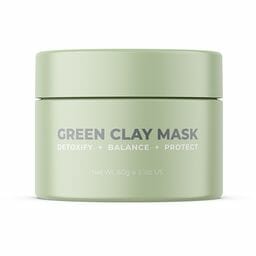 Kristen: "Wow! My skin loves this mask! It so cool and calming on the skin. From first use I could see my skin brighten and feel so much smoother. I really felt like I was glowing! This has become my new weekly treat. Thanks for letting me trial it, I can't wait to buy more!"  
For Specific FAQ's on the Green Clay Mask Click Here
Limited Edition Drinking Chocolate
You will not believe that this creamy, rich and indulgent chocolatey drink is only 146 calories when made up with 300ml of skimmed milk! This is an even more creamier and more chocolatey formula than our previous Drinking Chocolate. You can enjoy it hot (just like a hot chocolate) or icy cold or even add it to your smoothie for a chocolatey hit!
Amanda: "So delicious! I am a choc-a-holic and this is perfect to kill those cravings! It is super rich and tastes amazing, my whole family is loving it, and I love I can enjoy it without feeling like I am going to pack on the kgs! I loved your old drinking chocolate but this is SO much better!"
Revive  Face Oil
This is such an exciting new product you're going to want to try! It's an ANTI-AGING face oil that hydrates, firms and repairs your skin so it looks fresher and younger! Who doesn't want that?!
With gold standard skincare ingredients like Vitamin E & C, plus Rosehip Oil, this miracle in a bottle works to nourish the skin to reduce the appearance of fine lines and wrinkles.
Rhian Allen founder of the Healthy Mummy says, "I am insanely excited about this one – this is a serious anti-age oil which I am in love with. I have been using it for the past 6 weeks and my skin is in moisture heaven and I cannot rave enough about it!!"
For Specific FAQ's on the Revive Face Oil Click Here
2021 Diary & Wellness Journal – Choose your style!
OK, so perhaps 2020 hasn't been the best year to plan anything, so let's focus on 2021 as being YOUR year to pack this diary with heaps of plans!
This diary is the perfect planner for the busy mum. With monthly and weekly spreads, goal planning, inspiration and motivation, as well as monthly Healthy Recipes, this handy diary is full of tips and tricks to help you smash your health goals in 2021 as well as keeping you super organised!
White Super Shaker
This new White Super Shaker has multiple compartments and is great for all your supplements and snacks!
It has a clever shaker ball that helps dissolve the Healthy Mummy Smoothie Mix, leaving your smoothie the perfect texture. With multiple compartments, the shaker can hold excess protein powder, supplements or even small snacks.
Pink and White Keep Cup
Whether you get your coffee from your local coffee shop or like to take a coffee out with you on the run, a Reusable Keep Cup like this ensures you're doing your bit for the environment. Plus you get to do it in style with this lovely pink, white and clear design.
Pink Gym Towel
If there was any reason NOT to throw the towel in, this is it! The Healthy Mummy Pink Gym Towel is lightweight, absorbent and packs down small.
Use it whilst working out, at the gym, during home workouts or even take it to the beach, this towel is super versatile!
Healthy Mummy Ankle Socks – 2 packs
The Healthy Mummy ankle socks have padded impact zones and arch support. You will love the low-cut style that fits perfectly under trainers with durable, breathable fabric for maximum comfort. 2 pairs in each pack!
10 Ways to Lose 5 KG E book
An eBook with 10 clearly defines ways to help you lose 5kg!
Choose your titles x 4 Ebooks
Choose x4 eBooks from 20 of our amazing collection of titles.
JUST LAUNCHED
Coconut Coffee Shimmer Body Scrub
This recently launched Body Scrub has gone absolutely nuts with mums – they love it!
If you're after a 3 in 1 product that leaves your skin feeling silky smooth – the Coconut Coffee Body Scrub is for you! It EXFOLIATES, MOISTURISES and gives you a SHIMMER, for softer and visibly smoother skin. This amazing new body scrub uses coffee seeds to exfoliate and revitalize the skin, while the coconut, jojoba, grapeseed and macadamia oil moisturises for a silky finish.
Find out what mums are saying about the Coconut Coffee Shimmer Body Scrub
Plus heaps more!
As well as these amazing NEW products you will also get our BEST SELLERS:
Introducing Healthy Mummy Pay
If you LOVE the idea of getting your hands on this box but would like the option to pay in installements, we have come up with Healthy Mummy Pay as a payment option.
Healthy Mummy Pay allows you to pay in 4 fortnightly INTEREST FREE instalments over the next 8 weeks with all payments complete and ready for delivery of your box at the end of September!
Healthy Mummy Pay is just like a traditional layby service. We don't deliver any orders until the payment plan has been successfully paid in full.
Are you ready to become a Healthy Mummy?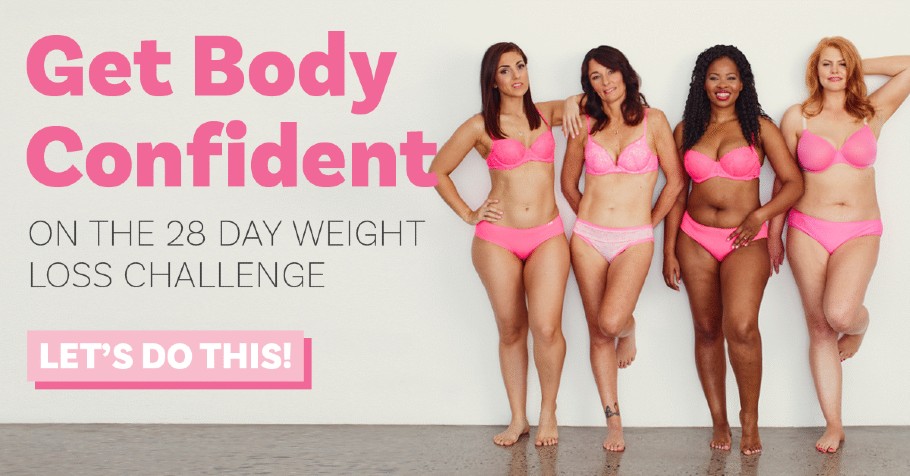 If you are wanting to lose weight and improve your energy – not to mention – help improve your overall health and wellbeing – our 28 Day Weight Loss Challenge is an awesome program to check out.
Our 28 Day Weight Loss Challenge includes:
28 days of at home exercise routines (no gym needed) – with video instruction
Customisable and breastfeeding friendly meal plans (including 7 Day Cleanse)
Time-efficient exercises for busy mums
Challenge combines Pilates exercises with interval and circuit training (HIIT)
Suitable for basic to advanced fitness levels
Home to thousands of EASY-TO-MAKE recipes!
To learn more about our 28 DAY WEIGHT LOSS CHALLENGE CLICK HERE or purchase our Smoothies.