There's a mini baby boom at a Maine hospital, as nine of their nurses are pregnant at the same time. Clearly, this proves just how contagious pregnancy is!
All of these members of staff work at the hospital's labour and delivery unit and they're all due within a few months of each other.
"I guess I started a trend," nurse Erin Grenier, who is due first, told Maine Health.
"After each one of us started to say, 'We're pregnant,' I think it was a happier announcement each time, and we're all there for each other."
9 nurses on this hospital team are expecting at the same time
In a snap posted on the Maine Medical Center Facebook page, the nurses are pictured in due date order.
In order from left to right, you can see Erin then her colleagues Rachel Stellmach, Brittney Verville, Lonnie Soucie, Amanda Spear, Samantha Giglio, Nicole Goldberg, Nicole Barnes, and Holly Selby.
For some of the nurses, this is their second, or even fourth baby. Whereas, for others this is their first.
Six of the nurses work on the same shift, so the hospital has been preparing looking for people to cover their shifts while they have time off to look after their newborns.
Nurse Giglio says that the experience has been a great bonding experience.
"I think it's comforting knowing we're all in this together," she admitted.
All of the nurses are due between April and July.
Thanks Maine Medical Center for giving us permission to share this picture!
Were you due the same time as a colleague? Was it a good bonding experience for you?
BE WARNED: Pregnancy is contagious – scientists have the research to prove it!
Twin sisters give birth to baby boys on the SAME Day at the same hospital 
The Healthy Mummy Pregnancy Smoothie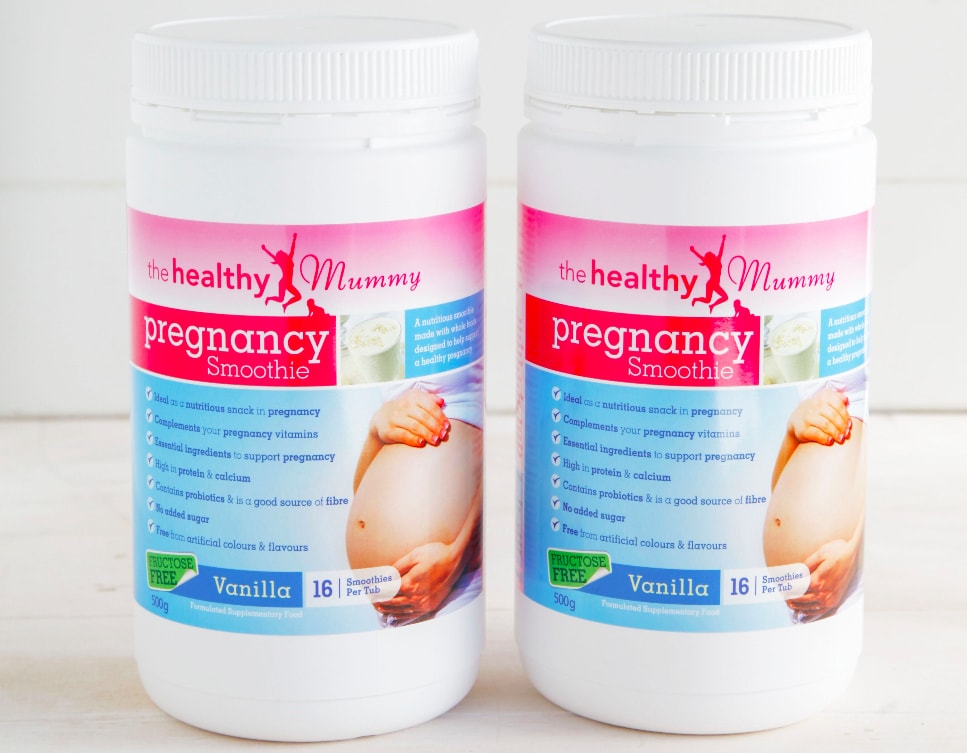 Are you currently pregnant? Then you should try our yummy Healthy Mummy Pregnancy smoothie.
The Healthy Mummy Pregnancy Smoothie is designed to complement, not replace, your prenatal vitamin intake. Our nutritionists ensured that the vitamins and minerals in the smoothie are at a low level so there is no risk of doubling up on any pregnancy vitamins.
It is ideal as a high-protein, high-calcium snack in pregnancy. You can download the Pregnancy Smoothie Label here.
To purchase yours, click here.
*Please note that The Healthy Mummy Pregnancy range promotes healthy weight gain in pregnancy*