9 Ways To Help Ease Morning Sickness
Are you are pregnant and trying to follow a healthy pregnancy eating plan? Are you also suffering from morning sickness (or, more realistically, any time of the day or night sickness)?
You might find your appetite for healthy eating has diminished as your tender tummy can't take much more than a dry cracker or a slice of toast.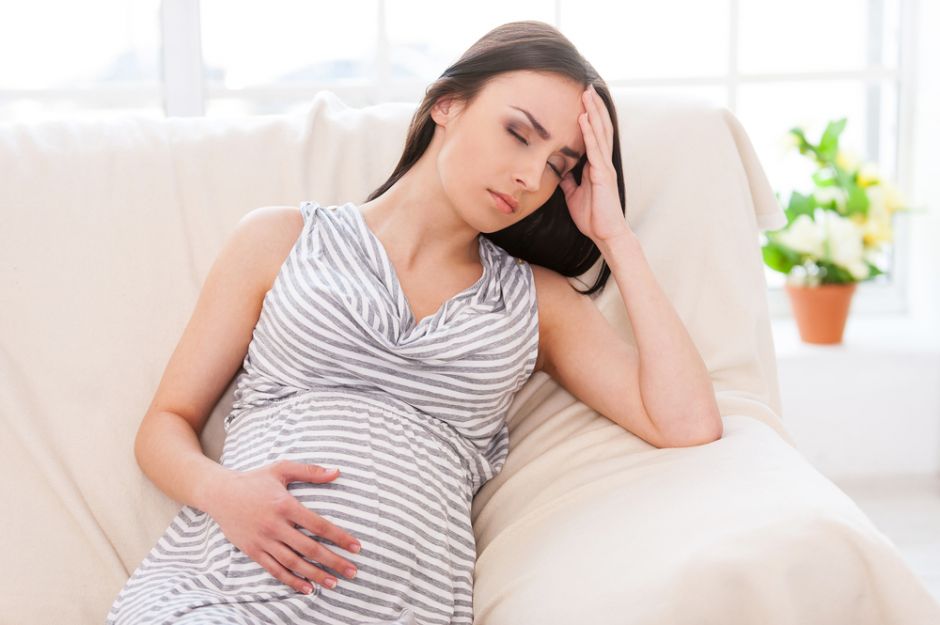 Today we have 9 tips that might just help you feel a little better. Try them and see what works for you.
OUR TIPS TO EASE MORNING SICKNESS:
Eat small but frequent meals: it is gentler on your stomach than having larger meals less often. Keep snacks such as fruit or nuts in your bag so that you can nibble when you're out and about.
Don't let yourself get hungry: for some reason when you are pregnant, feeling hungry can lead to nausea quite quickly. Be sure to eat regularly so that you can stay comfortable.
Keep sugar and fats in check: you may be craving a frozen Coke and a sausage roll, but the sugars and fats can actually make your nausea worse. Stick to fresh and healthy foods which are better for you and your baby. Think fruit salad, plain yoghurt, or some cucumber sticks with hummus.
Stash some snacks by your bed: such as plain crackers that you can eat before you get up. For many women the simple act of getting out of bed can bring on a wave of nausea as your tummy is empty.
Get some fresh air: stuffy air inside the house or office can make you feel blah. Try and get outdoors to get some fresh air in your lungs. It will often make you feel brighter, even though you might feel like you'd rather just lie down on the floor instead.
Avoid strong smells: for many women, certain smells sent their stomachs into a spin. Work out what smells trigger your tummy troubles so that you can avoid them. For instance cooking meat, walking past a fishmongers, a colleague or friend's perfume, or certain animals can all set you off. Unfortunately some strong smells are unavoidable (such as changing nappies of older children) so you might just have to put the fan on, or throw open the window and get on with it!
Wear comfortable clothes: there's only so long that you can keep wearing your regular clothes without them digging in and getting uncomfortable. Grab yourself a pair of maternity jeans, some comfy shorts or a soft pair of trackies and snuggle down. Too tight clothes can make it hard to relax, so give yourself room to move.
Keep your water intake up: dehydration can make nausea worse so try to sip water regularly throughout the day. For some women the water temperature is important – you might try it ice cold if that suits you better than say tepid water which might make you gag.
Listen to your body: only you will know what you feel like eating, so if you find something that works for you – go for it. If that means you need to eat three oranges before bed, do it. Just don't let yourself succumb to cravings for greasy drive through which could end up making you feel worse.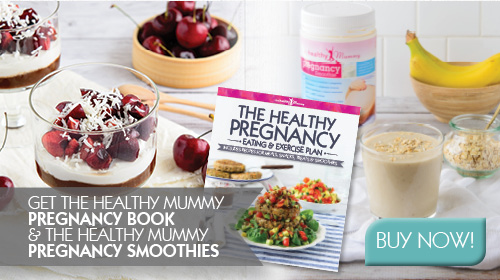 Disclaimer: Always speak to your doctor before changing your diet,taking any supplements or undertaking any exercise program in pregnancy. The information on this site is for reference only and is not medical advice and should not be treated as such, and is not intended in any way as a substitute for professional medical advice..
Our plans promote a health weight gain in pregnancy to benefit the mother & baby and you can read more on this here 
The owners of The Healthy Mummy do not make any representations or warranties, express or implied and shall have no liability or responsibility to any person or entity with respect to any loss or damage caused or alleged to be caused directly or indirectly by the information contained herein and nothing in this disclaimer will limit or exclude any liability for death or personal injury resulting from negligence, limit or exclude any liability for fraud or fraudulent misrepresentation, limit any liabilities in any way that is not permitted under applicable law or exclude any liabilities that may not be excluded under applicable law.