We all get it. It kind of goes hand in hand with being a parent or mother. I tend to raise my voice and talk without intonation when I am stressed. Stress, how does it affect you and how do you deal with it?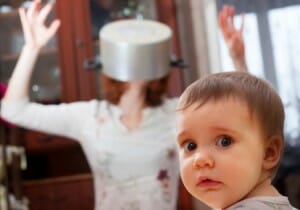 Tonight I wanted to write a list of some ways to deal with stress. I know that some people's stresses may seem insignificant to others and vice versa. But all stress should be dealt with so it doesn't turn into anything more serious.
These are also some ways in which I deal with stresses from being a mumma.
The top of my list which is so important in weight loss and especially maintenance is EXERCISE. It doesn't have to be a 1 hour session at the gym. It could be a 15 minute dance with your kids or some yoga in the morning. Just a little bit of exercise will increase your endorphins and relieve stress. It is also an opportunity to maybe have a little bit of personal time which is important too.
Secondly, although really equal first, is a healthy diet. Ensuring you get enough nutritious foods and drinks during stressful periods ensures your mind and body are working at its best. Even if you are finding it difficult to eat, make sure you have a small light meal. It will help you think better. Of course if you are finding it difficult to find time to eat, you might like to think about the Healthy Mummy Smoothie Range, as you can make one in a few minutes. Click here to find out more.
Have a chat. Tell someone you trust how you are feeling. Let the tension out so that you can move forward or deal with the actual cause of the stress.
Take a bath or shower. There is nothing like water which helps wash away some of the stress. It also is often a time you can steal 5 minutes to be by yourself and reignite the flame. I have also read a suggestion about trying to meditate while in the shower. Think of nothing and well and truly reboot your mind.
Close your eyes for 1 minute. This does wonders and even though it is a short period of time it gives you the opportunity to 'turn off the light' for just a moment.
Take 5 deep breaths. Sometimes we are running around and forget to breathe. Not for life, but for the reinvigoration. Listen and feel your breath going in and going out. Just like in meditation or yoga, it is a great way to refocus yourself.
Sit down and do something for yourself like brush your hair, moisturise your body or paint your nails. You always know when I am busy or stressed, I paint my nails!!!
Sit down and have a cup of tea (even if it is in your cupboard where no one can find you). You hear a lot about the calming effects of tea, go on have a cuppa. Remember if you are breastfeeding, try to limit you caffeine intake. To read more about caffeine and breastfeeding, click here.
Make a to-do list. Once you write it all down, it sometimes doesn't seem like as much. It also means you have processed the thoughts so you do not worry about it. I am trying to do this each night so I don't think about it while I am trying to get to sleep.
Give your kids and partner a cuddle. We are so lucky to have each other. Touch is so important and having cuddle can make any problem seem insignificant.
I hope you are not dealing with too much stress while being a mum, whether a new mum or one with older children. If you are feeling very stressed or even think you may be depressed, it is important to talk to somebody, even a professional such as your GP.
Have a great night!
Cheers, Mandy x