Adulting is hard. And sometimes it's nice to get the recognition we deserve. While our kids probably don't appreciate everything we do, these ingenious adult reward stickers will provide you with a sense of achievement (and an excuse to eat chocolate) at the end of the day.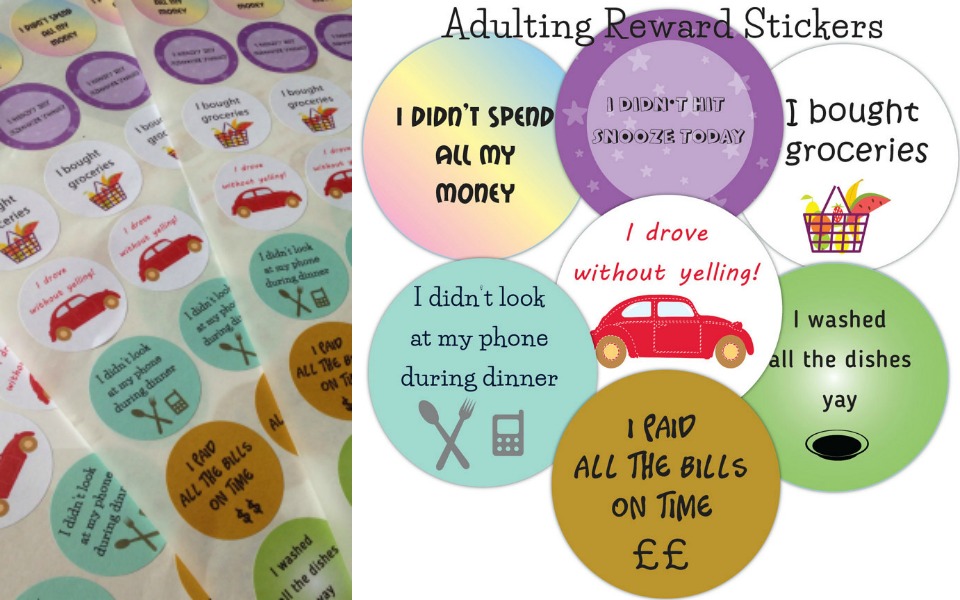 There have been mixed reviews on the effectiveness of reward stickers and charts in children. While some experts suggest that rewards are setting unrealistic standards for our children, some parents (ahem, okay, it's me), believe that if reward stickers help make parenting easier, then go for it!
Stickers Make Everything Better, Including Parenting
As I bribe my kids with stickers and treats to help me do the dishes, finish their homework and sleep in their beds all night, I will admit that I often feel a little left out.
Where's my gold star for keeping the kids alive today?
Where's my reward for making a meal that everyone actually enjoyed?
Where's my sticker for washing (AND FOLDING) the laundry?
I found them. They were in Etsy all along!
Adulting Just Got A Little More Enjoyable
Called the Adulting Reward Stickers, these seven stickers are designed to make adulting just that little bit easier. Designed by UK graphic designer and owner of Paper Space Boutique Lindsey Best, these ingenious and enlightening stickers are sure to put a smile on your face, especially at the end of a really hectic day.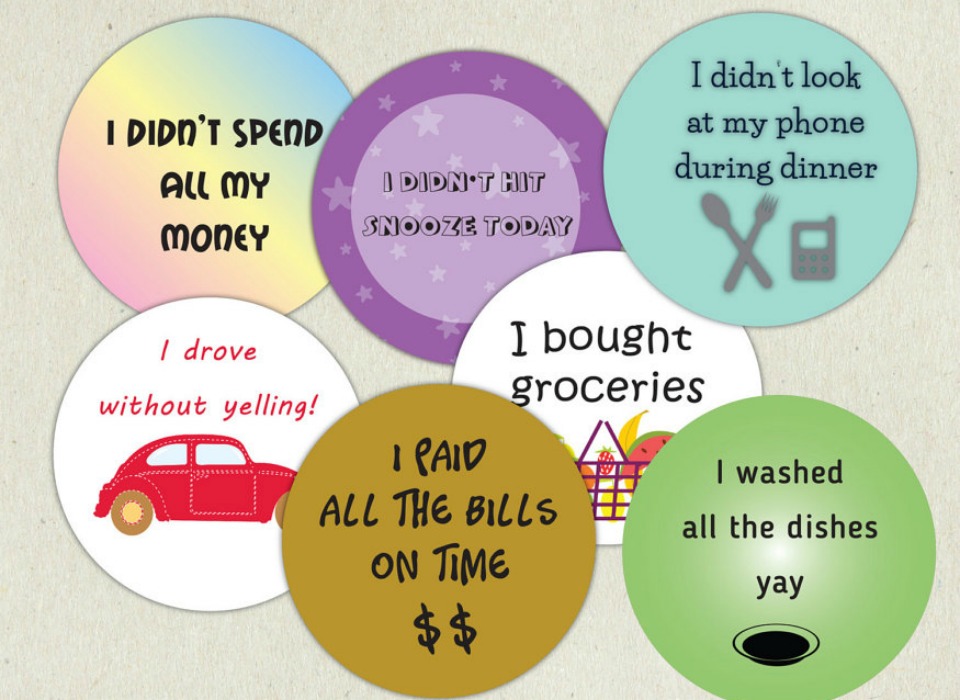 Parents can now receive a sticker for getting the groceries done, for doing the school drop off without yelling at a single person and for washing all the dishes.
If you manage to make it through an entire meal without checking your phone, you get a pretty blue sticker. And, if you actually pay the bills on time, you get rewarded with a shiny gold sticker.
Other feats that result in a sticker including not hitting the snooze button and not spending all your money.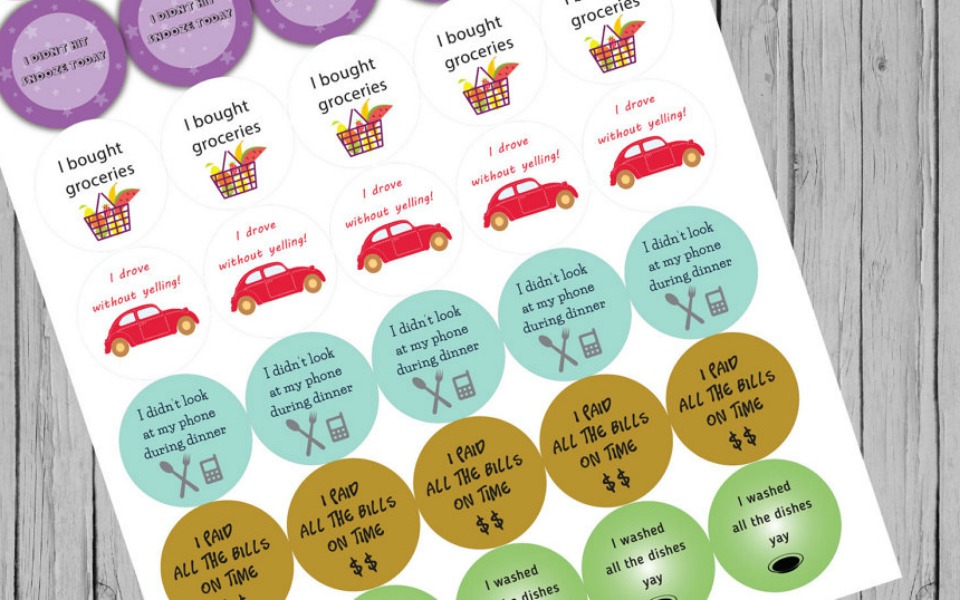 Keeping Parents Motivated, One Sticker at a Time
While these adulting stickers are designed for a laugh, we have to admit, they are pretty clever and cute. And a series of parenting reward stickers would be even better.
How about a sticker for going an entire day without cleaning urine off the floor? Or managing to settle an infant AND cook dinner at the same time? Or how about getting everyone out of the house, fully clothed, by 8am? These feats usually go unnoticed. But they are most certainly deserving of a sticker. And a glass of wine…
You can pick up your own set of adulting reward stickers for $4.90 on Etsy.
While we're on the topic of rewards, make sure you check out our ideas on rewarding yourself for reaching your weight loss targets. And check out these motivating mums who not only smashed their targets, but achieved a new new outlook on life (no stickers necessary).