Alzheimer's Develops In The Womb And Has Been Linked To Vitamin A Deficiency During Pregnancy
Mums-to-be should take note of the supplements they take while pregnant, say experts.
A new study has revealed that a lack of vitamin A could cause your baby to develop a cognitive disorder in the womb.

The impact of vitamin A in the Womb
Researchers at the University of British Columbia in Canada examined the effects of vitamin A deprivation on mice and found that brain tissue is developed at an early age.
The mice that were deprived of vitamin A performed worse when they reached adulthood.
Even the rodents that were deprived of vitamin A and then given a normal diet in infancy appeared to have a weaker memory than those who had been given vitamin A in the womb.
However, mice who were deprived in utero but then given supplements immediately after birth performed better on the tests than mice who were not given such supplements.

Human studies
Scientists believe these findings may also be true in humans.330 elderly people were examined and it was found that 75 per cent of those with either mild or significant vitamin A deficiency had cognitive impairment.
"Our study clearly shows that marginal deficiency of vitamin A, even as early as in pregnancy, has a detrimental effect on brain development and has long-lasting effect that may facilitate Alzheimer's disease in later life," Weihong Song, a professor of psychiatry and Canada Research Chair in Alzheimer's Disease, told Science Daily.
"In some cases, providing supplements to the newborn Alzheimer's disease model mice could reduce the amyloid beta level and improve learning and memory deficits."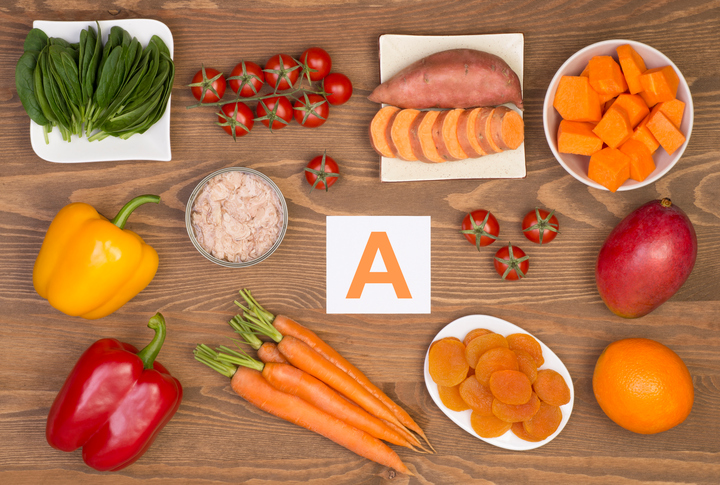 What foods have vitamin A?
Foods that include high vitamin A are:
Sweet potato
Dark, leafy greens
Carrots
Pumpkin
Cos or romaine lettuce
Dried apricots
Rockmelon
These findings come after a recent study found that taking supplements during pregnancy helps boost your child's IQ. 
Scary stuff! Are you taking all the right vitamins? You can boost your supplement intake with our Healthy Mummy Pregnancy Smoothie. 

About The Pregnancy Smoothie
The Healthy Mummy Pregnancy Smoothie is a convenient and easy supplementary food, designed to complement your existing pregnancy vitamins or supplements, to help you meet the extra protein, vitamin and mineral requirements during your pregnancy.
Please read below for all the information on the smoothie – you can also see the FAQ on the smoothie here.
The pregnancy smoothie is also free of all chemicals, fillers and artificial ingredients, has no fructose in, no added sugar and uses high quality dairy protein sourced from grass fed cows in New Zealand.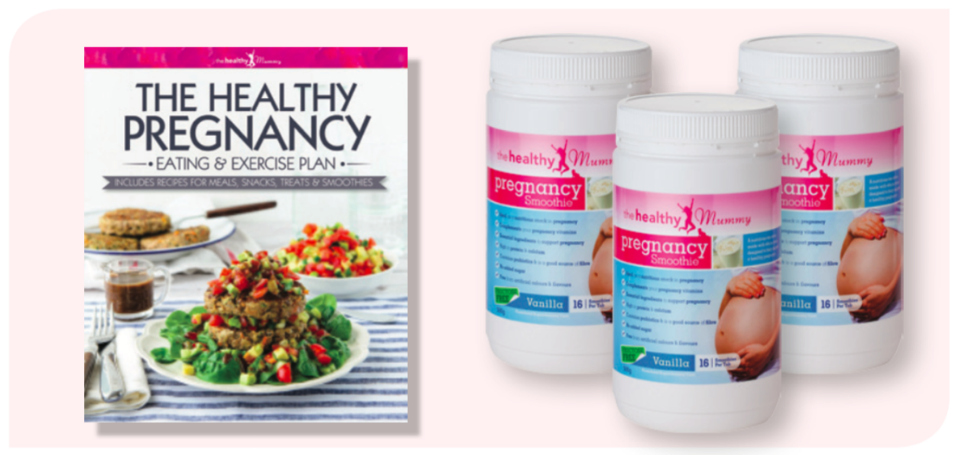 Nourish Your Body In Pregnancy
During pregnancy the nutritional demands on your body are greater in support of the growing baby along with alterations in maternal tissues and metabolism. The requirements of protein and nutrients, particularly folate, iodine, calcium, iron and zinc are higher.
During the second and third trimester additional protein is required for the growth of foetal, placental and maternal tissues, and estimated energy requirements are also higher.
Key Nutrients Needed For Pregnancy
The Healthy Mummy Pregnancy Smoothie provides a Good Source of Vitamins & Minerals – providing extra nutrition, including protein, vitamins & minerals for expectant mums
Folate – contributes to maternal tissue growth during pregnancy. Consumption of at least 400mcg† per day, at least one month before & three months following conception may reduce the risk of fetal neural tube defects
Vitamin B12 – necessary for normal cell division, neurological structure & function, & contributes to normal blood formation, which are important processes during pregnancy
Calcium – necessary for normal teeth, bone structure, important for baby's development
Iodine, Phosphorous, Vitamin D & Vitamin B12 – contribute to normal growth & development, including that of the baby
Vitamin C, Vitamin B2, Vitamin B3, Vitamin B6, Vitamin B12, Folate & Iron– contributes to the reduction of tiredness & fatigue, symptoms often experienced by expectant mums
Protein – necessary for tissue building & repair, normal growth & development of bone & contributes to the growth of muscle mass
Probiotics – contribute to gastrointestinal health & the maintenance of beneficial gastrointestinal microflora, which can benefit pregnant women
Fibre – aids in regular bowel motions, which can become irregular during pregnancy.
You can download the Pregnancy Smoothie Label here.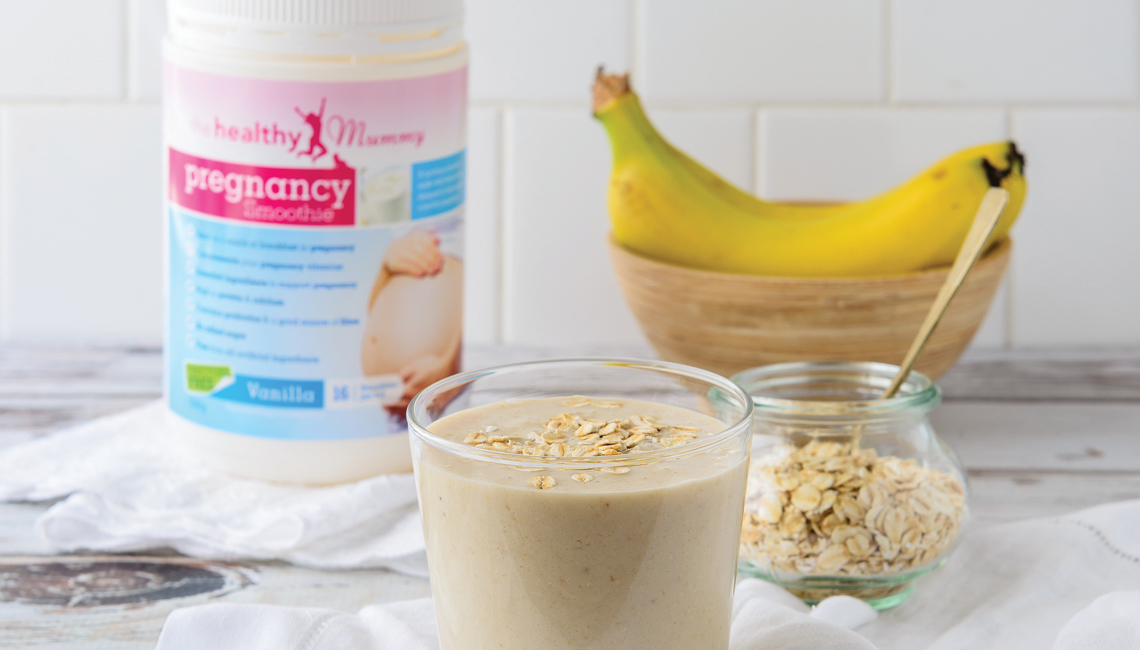 *Please note that The Healthy Mummy Pregnancy range promotes healthy weight gain in pregnancy*