It is normal to feel anxious during a healthy pregnancy. Pregnancy can cause women to feel anxious as they travel on this special journey. What signs should you look out for if you think you're getting too anxious?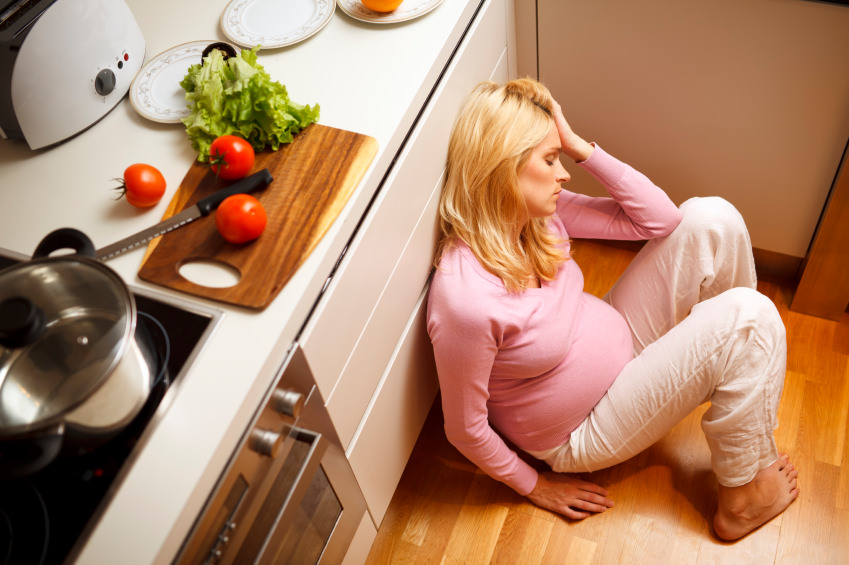 To some degree pregnancy is a time where women lose some control. Women are used to control in their daily work and home lives. They decide what to eat, where they want to be and when they want to sleep. Once they fall pregnant they lose some of this control. They now need to think for a little person growing inside them. They need to watch what they eat and look after themselves.
When you're pregnant it is normal to worry about what you eat, how much you sleep, what tablets you put in your mouth etc. It is normal to have fears and concerns for the little person growing inside you as most of the time you do not know what's actually happening with the growth of the baby. If your worries and fears become overwhelming and interfere with your daily life you could be suffering from anxiety.
There are many types of anxiety disorders that can be quite complex but this article will focus on the umbrella of anxiety disorders not each individual diagnosis. Symptoms of anxiety disorders are different for everyone and can be classed as emotional, physical or a combination of both.
Physical symptoms can include:
Pounding heart (palpitations)
Sweating
Stomach upset or dizziness
Frequent urination or diarrhea
Shortness of breath
Tremors and twitches
Muscle tension
Headaches
Fatigue
Insomnia
Emotional symptoms can include:
Feeling like life is on top of you
Feeling like you need to put on a different façade in front of others in fear of what they would think of you
Feelings of apprehension or dread
Having trouble concentrating
Feeling tense
Anticipating the worst in all situations
Visioning terrible things are going to happen to you and your baby regularly
Irritability
Restlessness
Feeling like you're losing your mind and you're blank
Some women are predisposed to anxiety and if you have had anxiety previously to pregnancy, you may have an increased risk of developing pregnancy related anxiety. This does not mean just because you're an anxious person pre-pregnancy you will be anxious in pregnancy. DON'T talk yourself into it!
There are self-help options to assist you through anxious situations and attacks:
Learn relaxation techniques. Meditation, yoga, deep breathing exercises.
Understand your triggers. Try relaxation techniques when they develop.
Take care of yourself. Follow a healthy pregnancy eating plan and have good exercise habits.
Get out and talk with friends. You may be surprised to learn you friends may have or had anxiety too.
Ask for help whether it's in your home life, work life or as a new mum. No one is going to frown at you for asking for help to do everything that needs to be done.
Try to limit negative thoughts. Keep a diary, write them down then close the diary. Read them back to yourself and you may be surprised to read them and feel a bit silly that you were thinking that way.
Put yourself in others shoes. Think if my friend came to me like this what would I do to help and LISTEN to your own advice.
Set aside at least 10 minutes a day just for yourself.
Accept there will be times in pregnancy that you can't control your situation.
Do NOT internet diagnose.
Speak to your doctor and midwife about any concerns.
Get good amounts of sleep. If you're not sleeping at night have a rest during the day. Go to bed earlier.
Treatment
Medications as prescribed by a doctor
Counseling
Group therapy
Behavioral therapy
Relaxation therapy
Some women who suffer from anxiety can also go on to develop postnatal depression. If you have any concerns please seek medical advice.
Ali Pickles, Midwife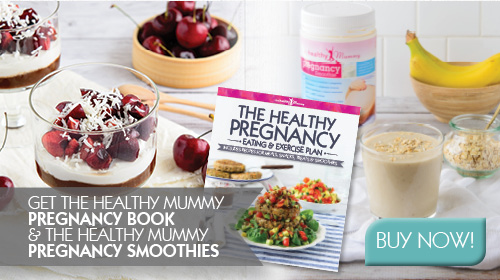 Disclaimer: Always speak to your doctor before changing your diet,taking any supplements or undertaking any exercise program in pregnancy. The information on this site is for reference only and is not medical advice and should not be treated as such, and is not intended in any way as a substitute for professional medical advice..
Our plans promote a health weight gain in pregnancy to benefit the mother & baby and you can read more on this here 
The owners of The Healthy Mummy do not make any representations or warranties, express or implied and shall have no liability or responsibility to any person or entity with respect to any loss or damage caused or alleged to be caused directly or indirectly by the information contained herein and nothing in this disclaimer will limit or exclude any liability for death or personal injury resulting from negligence, limit or exclude any liability for fraud or fraudulent misrepresentation, limit any liabilities in any way that is not permitted under applicable law or exclude any liabilities that may not be excluded under applicable law.