As Seen on Sunrise! Healthy Mummy Sascha works out with bub live on TV
Amazing Healthy Mummy Sascha has appeared on Australia's top rating breakfast show Sunrise, to showcase just how easy it is to work out at home, and even include your bub in the workout!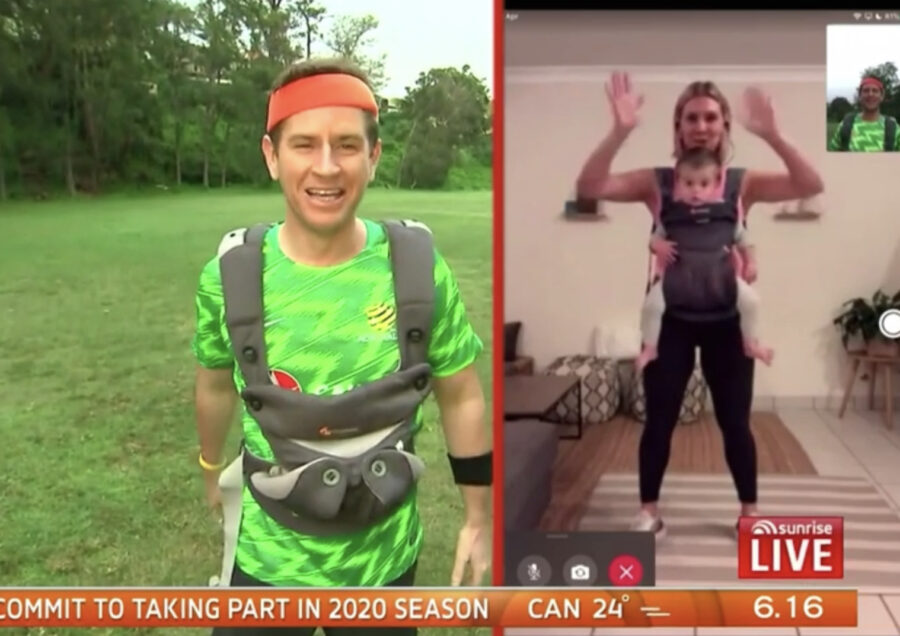 Watch the MUM and BUB workout and read Sascha's top tips below! Plus see Sascha LIVE on Sunrise!
Busy mum of three Sascha has been following The Healthy Mummy for three years and has lost a whopping 34 kg's on The 28 Day Weight Loss Challenge.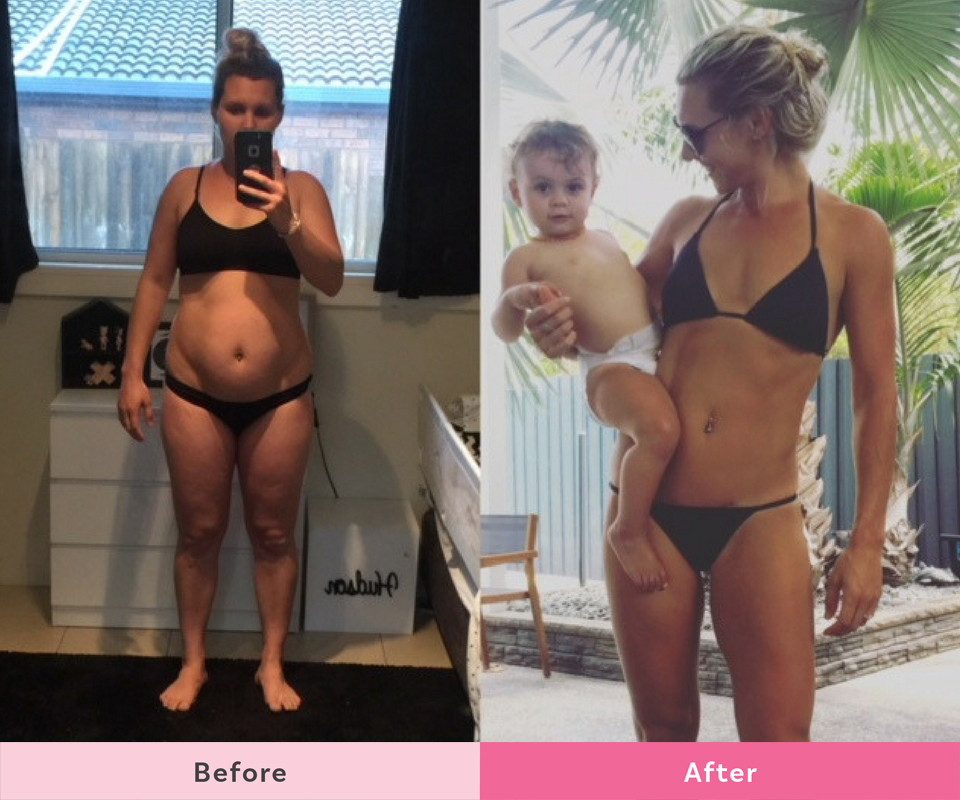 Her last pregnancy was as a Healthy Mummy, and with her youngest baby Noah now one, Sascha has found different ways of staying fit and exercising at home.
"I am super busy with three young children at home, but I try to include them in my workouts where I can.  It keeps them entertained, and it keeps me fit and toned."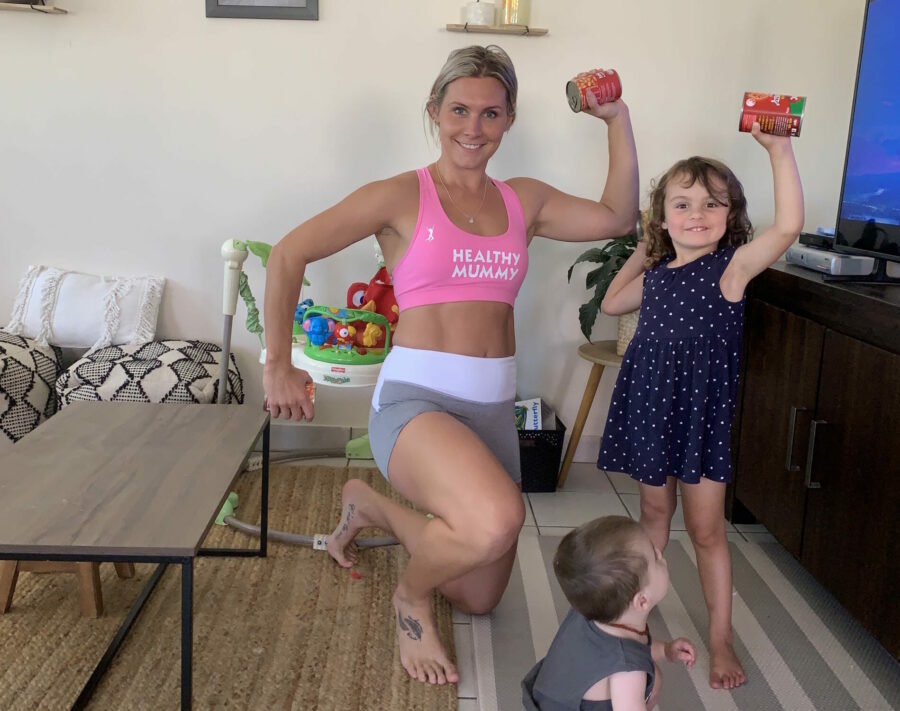 Sascha shares, "You don't have to do complicated workouts – just move your body, don't overthink it. It doesn't have to be structured or timed. Just movement!
Simply walking with a baby attached to you is great, walk around the house, the garden or the block. 
Below she shows us her awesome MUM and BUB work out she did on TV
Sascha's Mum and Bub Workout
10 x squats
10 x side step squats – per side
10 x gentle jump squats
10 x curtsy lunges – per side
10 x squat punches
10 x side step with high clap
Repeat 3 Times!
Sascha's TOP TIPS for working out with Bub
Always make sure you are warmed up and if wearing bub in a carrier, it is securely attached.
Engage your core for EVERY movement even when just walking around with a baby strapped to you.
If you have hand weights use them, or water bottles, resistance bands, tinned veg for some upper body resistance
Keep it fun and simple, don't set out to do a certain amount of time and reps listen to your body!
Work smart not hard, your lower body is the biggest muscle and will burn most calories so so lower body based workouts/compound movements!

If your carrier allows it, strapping bub to your back is also great… it can free up the front of your body for a better range of movement and more variety of exercises"
The Healthy Mummy App
After losing 34 kilos and changing her lifestyle with The Healthy Mummy, Sascha's go-to everyday for her workouts and recipes is The Healthy Mummy App.
Sascha says, "I plan my meals in there every week and it generates a personalised shopping list for me! It keeps me on track and I'm able to record everything!!! Plus searching for the calorie values of food in the app helps me stay accountable. The education I've gained since joining is priceless."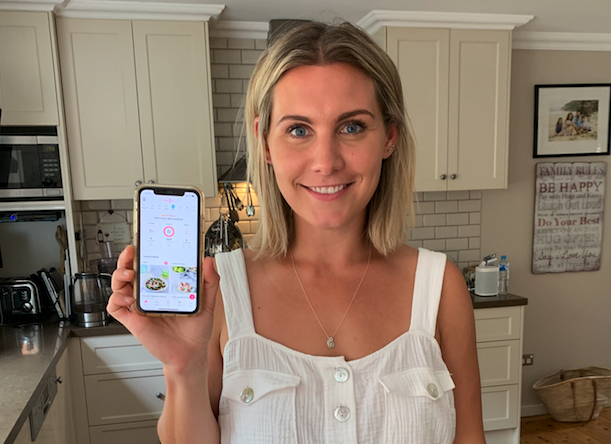 "I also couldn't live without Healthy Mummy Smoothies! They are my go-to for breakfast on the run and lunch or dinner when I'm unorganised. They taste delicious, are super filling and very versatile! This is my favourite – The Chocolate Snickers Smoothie!"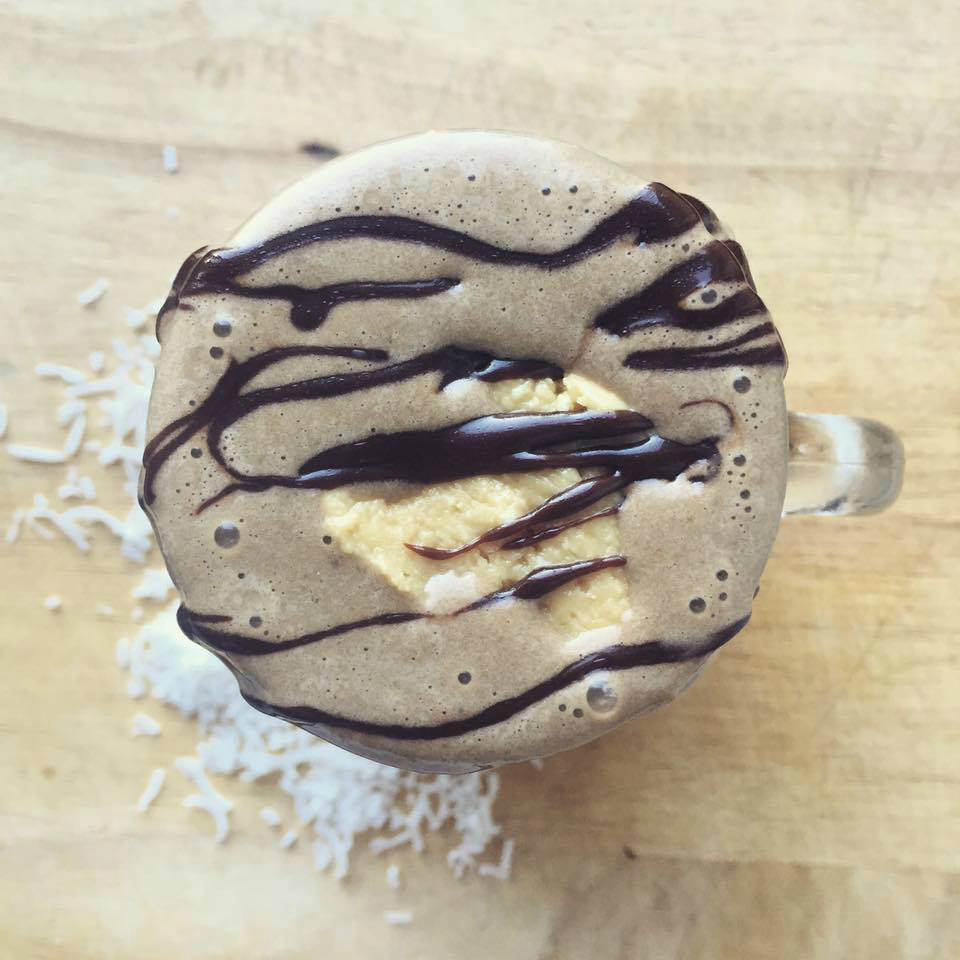 "My other Healthy Mummy favourite is the Apple Cider Vinegar tablets. They are amazing!! They help me so much with bloating, without the horrible taste."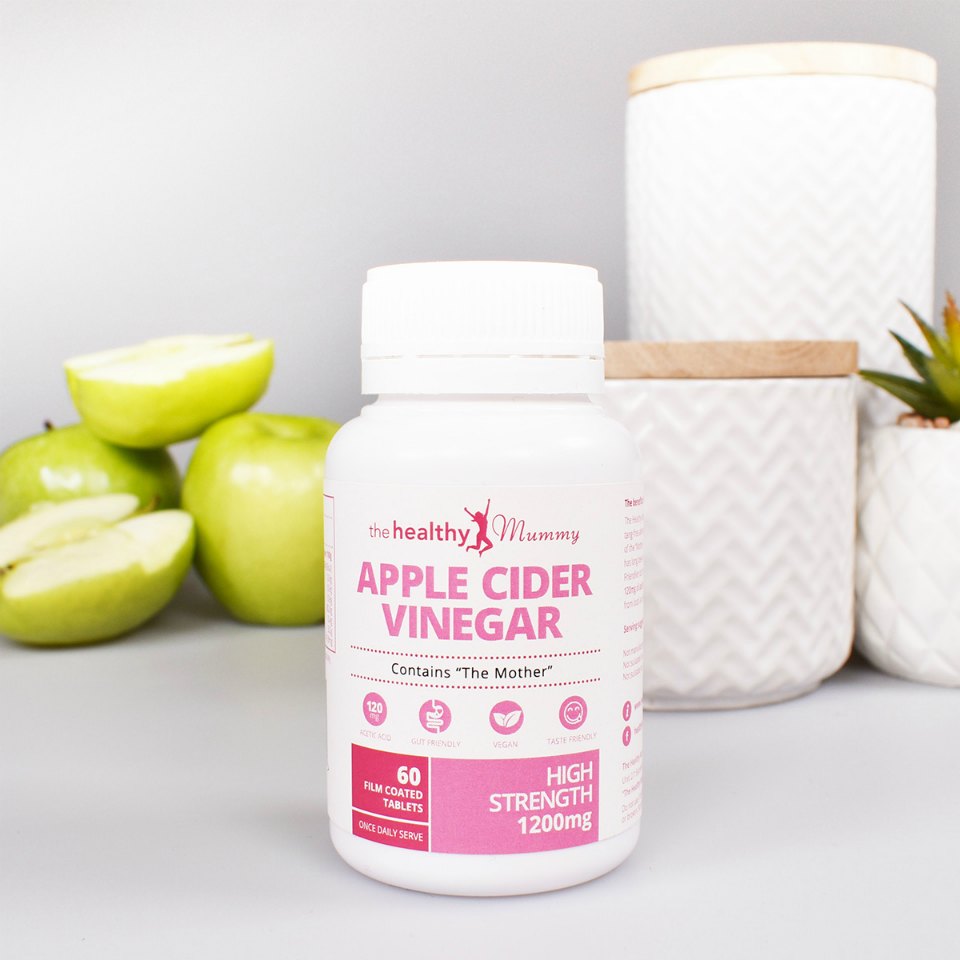 Watch Sascha's appearance on Sunrise!
Are you ready to become a Healthy Mummy like Sascha?
If you are wanting to lose weight and improve your energy – not to mention – help improve your overall health and wellbeing – our 28 Day Weight Loss Challenge is an awesome program to check out.