Ashleigh Is Our Inspirational Mum To Be For November
Hello! I'm Ashleigh, and I'm excited to be one of your Inspirational Mums to Be for November.
I'm 29, and I'm a stay at home mum to two boys (a 3.5yr old and a 21 month old) and I'm 17 weeks along with baby number 3. I also work part time in our dairy farming business, so at the moment life is pretty busy!
In both of my previous pregnancies I put on 25-30kg, and while I didn't have any serious complications, I didn't feel healthy, and I did retain a lot of fluid towards the end.
I am hoping to maintain a healthy pregnancy weight gain this time around and keep my fitness at a reasonable level.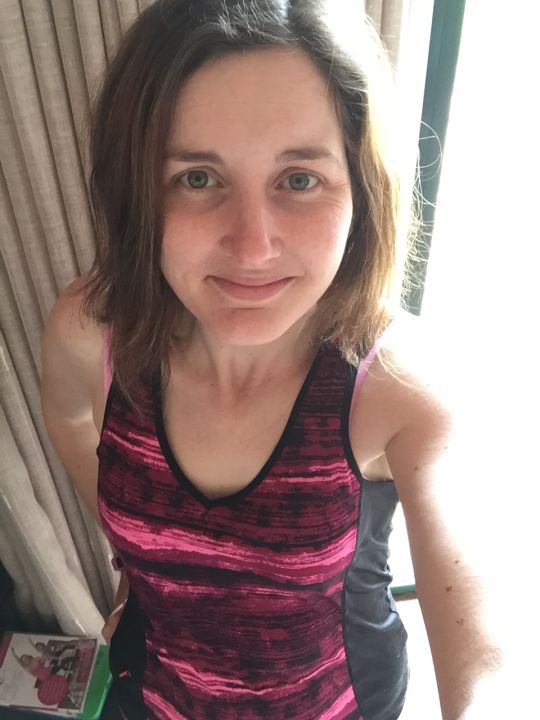 I would like to feel better overall through my pregnancy than I did in the last two. I want to have enough energy to enjoy time with my family throughout the pregnancy.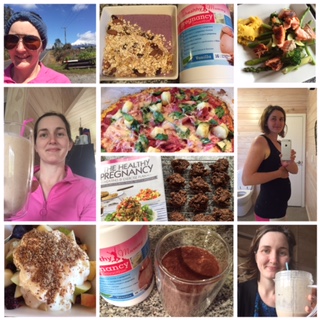 I also know that life is going to get a whole lot busier once this baby comes and my plan is that having a healthier pregnancy will help me keep on top of things once the baby is here.
I joined the Lose Baby Weight 28 Day Challenge last December hoping to lose 7kg and get back to my pre pregnancy weight.
I surprised myself and ended up losing 15kg over 5 months and was maintaining that when I got pregnant this time.
Being fitter and stronger made a huge difference for the physical work I do on the farm, especially at calving time, and I was enjoying being more active and having more energy for my family.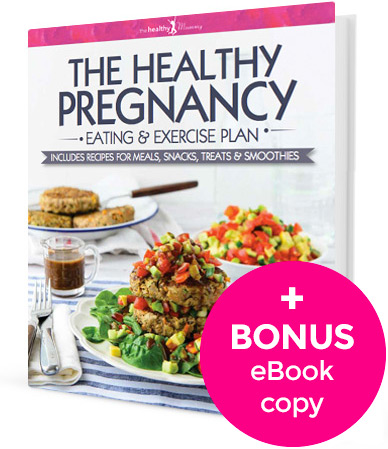 I am still a 28 Day Challenge member and have been using a combination of challenge recipes, the Healthy Pregnancy Eating and Exercise Plan recipes and the other Healthy Mummy recipe books to meal plan fortnightly and nourish both my family and my bump.
My family enjoy the meals and the healthy treats I make (I love the Bliss Ball eBook and the Guilt Free Chocolate Treats and Baking Cookbook at the moment!).
I was a big fan of the Healthy Mummy Smoothies before getting pregnant and so am happy there is now the pregnancy range!
I have swapped to the Healthy Mummy Pregnancy Smoothie, and usually have one for afternoon tea. My boys like to steal my smoothie, so now I make them their own without the smoothie mix whenever I have one!
I was extremely tired through the first trimester this time around and so just getting through day to day was my main priority.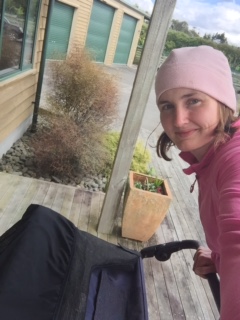 Now that I'm into the second trimester the exhaustion has subsided and I have been trying to keep as active as possible.
At the moment I go walking with the double stroller a couple of times a week.
I find the Healthy Mummy DVD workouts great for fitting into my busy days and usually try to get a 15-30 minute session done 3-4 times a week, on the days I don't get out for a walk.
I find exercise is important for me to help keep me fit mentally as well as physically.
Things are still reasonably busy on the farm at the moment and most days I am doing 12000+ steps so I will be listening to my body and slowing down when I need to.
I look forward to sharing this journey with you all.  Let's have a great month!!
– Ashleigh
Click here to visit our pregnancy products shop.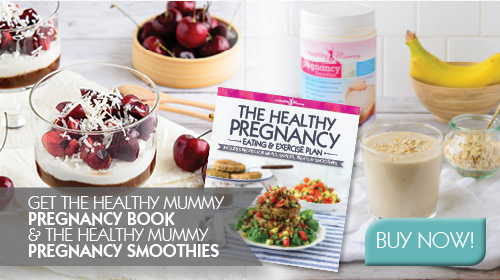 Disclaimer: Always speak to your doctor before changing your diet,taking any supplements or undertaking any exercise program in pregnancy. The information on this site is for reference only and is not medical advice and should not be treated as such, and is not intended in any way as a substitute for professional medical advice..
Our plans promote a health weight gain in pregnancy to benefit the mother & baby and you can read more on this here 
The owners of The Healthy Mummy do not make any representations or warranties, express or implied and shall have no liability or responsibility to any person or entity with respect to any loss or damage caused or alleged to be caused directly or indirectly by the information contained herein and nothing in this disclaimer will limit or exclude any liability for death or personal injury resulting from negligence, limit or exclude any liability for fraud or fraudulent misrepresentation, limit any liabilities in any way that is not permitted under applicable law or exclude any liabilities that may not be excluded under applicable law.