'It wasn't until my little girl was 17 months that I felt motivated to lose my baby weight.
After my daughter's birth I weighed in at 67.3kg which was 12.3kg over the weight I would have liked to be at.
At Easter I bought the Healthy Mummy products and my partner and I both decided to lose the weight and keep it off.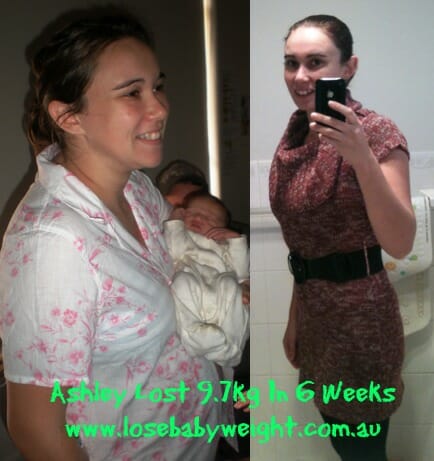 I started having at least one healthy mummy smoothie every day, being more active with my daughter, and cutting down my sugar intake.
I cooked the recipes and lowered my carbohydrate intake at night.
In 6 weeks I have lost 9.7kg and am only 2.3kg from my goal weight.
I am approximately 6kg lighter than my pre baby weight and I'm feeling fantastic.
I love the smoothies and the motivation that the plans provides.
My partner and I both love the dinners and snacks.
Thank you so much.'
– Ashley Fox
Special Offer & 10% Discount
If you are ready to lose weight then The Healthy Mummy plans offer a healthy and safe exercise and diet routine that are safe if you are breastfeeding and you can use code LOYALTY for a 10% DISCOUNT at the checkout