The Australian Budget 2018-19 has been released! The Australian Federal Budget is a document that outlines the revenues (approximate) and expenditures of the Australian Treasury over the past 12 months as well as the proposed spendings for the financial year ahead and years ahead.
Essentially, it outlines where Government funding will be allocated and how much. This includes healthcare, infrastructure (think roads, power supplies, buildings), businesses and housing.
In this article, we outline the key proposals for this year's Budget – and how these may affect your family.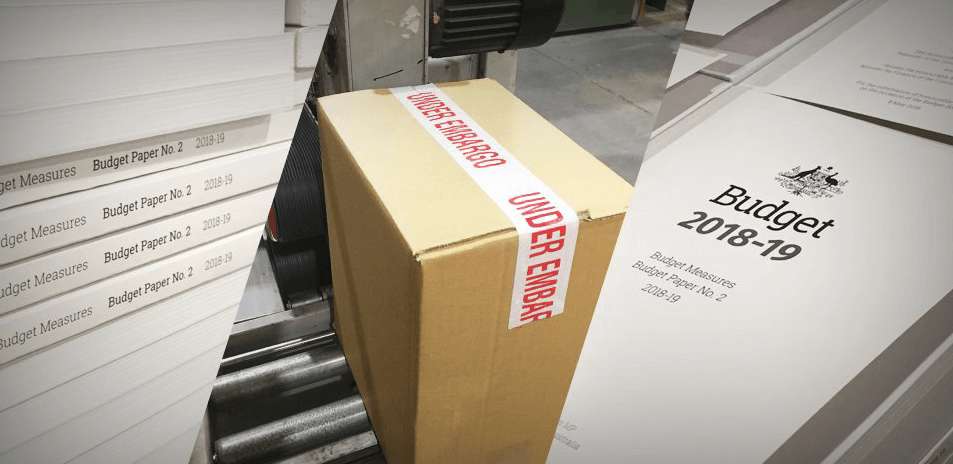 Australian Budget 2018: How it may impact your family
The 2018-2019 Budget is said to be focussed on boosting the economy and assisting Australian households.
#1 – Better paying jobs
According to the Government, the 2018-19 budget is focussed on investing in infrastructure. The purpose of this is to not only increase employment opportunities, but to secure better paying jobs for Australians.
"Encouraging businesses to grow, and investing in key infrastructure will boost job creation and help deliver much needed pay rises for Australians," reads the Budget.gov.au website.
#2 – Hooray – less road congestion!
According to a recent report from ABC NEWS, a $24 billion infrastructure package as part of the 2018-19 budget will help fund key road and rail projects that will assist with congestion and reduce road tolls.
#3 – Medicare is a top priority
It seems healthcare is a top priority for the Government – which is reassuring news for us mums.
The 2018-19 budget is guaranteeing Medicare to help ensure all Australians have access to affordable and timely healthcare. They are backing this promise by establishing the Medicare Guarantee Fund.
The Medicare Guarantee Fund will kick off July 1. The purpose of the Fund is to ensure the ongoing funding of the Medicare Benefits Schedule (MBS) and the Pharmaceutical Benefits Scheme (PBS) into the future.
You can read more about the Medicare Guarantee Fund here.
#4 – Our grandparents are being considered and disability support is being prioritised
The 2018-19 Budget is set to prioritise (and invest in) important services including health care, housing and disability support for Australians who are most vulnerable and their families. This is said to include the elderly as well as disabled Australians.
The Government, for example, will ensure the National Disability Insurance Scheme is fully funded by increasing the Medicare levy by half a percentage point.
#4 – Helping with the cost of child care
Debates have been circulating around the cost of child care for sometime.
As part of the Budget, the Australia Government has introduced a new Child Care Subsidy to replace the current Child Care Benefit and Child Care Rebate.
The Child Care Subsidy has been created to better target low and middle income families and be a simpler than the current multi-payment system.
While the verdict is still out as to just HOW effective (and beneficial) this new scheme will be, it's set to take effect July 2.
Here's what parents of children under 13 need to know.
#5 – More affordable power
The Government will also be prioritising power, and reducing it's cost for Australian families and businesses.
Don Harwin, Minister for Resources and Minister for Energy and Utilities released in a Press Release yesterday that, The NSW Government "….has welcomed Ausgrid's proposal to reduce its network prices by 6 per cent in real terms from 1 July 2019, reducing power bills for 1.7 million households and businesses.
"This proposal, from NSW's largest electricity distributor, comes on top of the $100 million a year in efficiencies which have been made since 2013. This will continue to deliver savings of $76 per customer a year."
It is believe the reduction in energy prices will significantly assist household and financial pressure.
Read more of the press release here.
#6 – Our schools will see some love (and investment)
The Government is said to provide an addition $18.6 billion in funding over the next 10 years to invest in our public schools.
The #Budget2018 website goes live at 7.30pm tomorrow when the Treasurer commences his speech https://t.co/AZTkfPNHKx pic.twitter.com/XDeluz1G0t

— Australian Treasury (@Treasury_AU) May 6, 2018
Well, stay tuned Healthy Mummies. We we delve into more details soon…
While we are on the subject of budget ….
With budget on everyone's mind, we've also pulled together EVERY single money saving tip we can get our hands on for saving, food shopping and lifestyle. Check it out here.
Be sure to also download our FREE Meal Prep Essentials Guide + Recipes for budget friendly recipes and meal prepping tips (which can save you big $$$).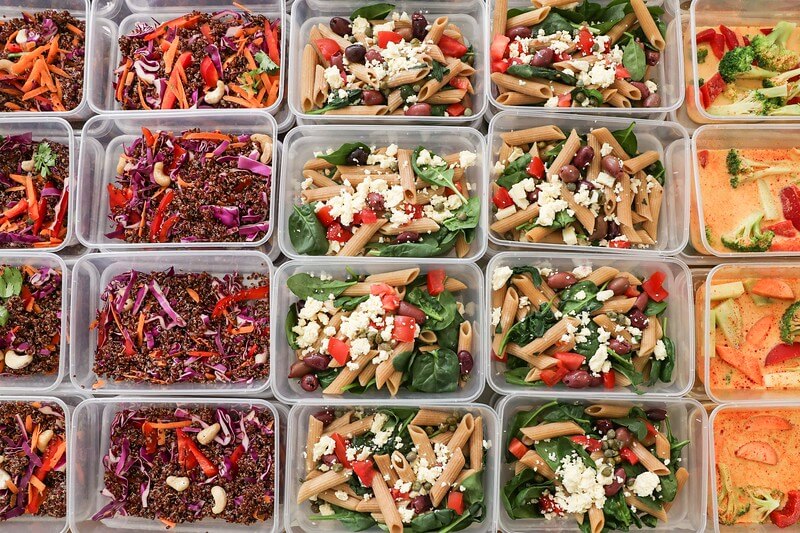 We also have some MEGA MEGA Aussie Budget specials on our Healthy Mummy Products! Check them out here.