Australian Couples Having Less Sex Than A Decade Ago – Is Netflix To Blame?
It seems instead of reaching for our partner in bed, we're grabbing our phones or indulging in a Netflix binge – and it's impacting our sex lives. The latest research reveals Aussies are getting down and dirty less times a week than they were ten years ago, and tech addiction could be to blame.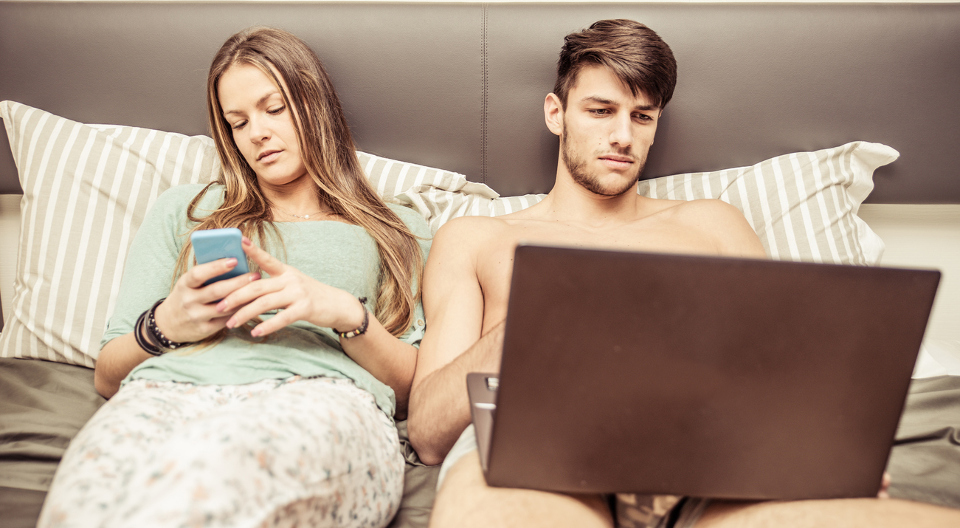 The second Australian Study of Health and Relationships has revealed those of us in a heterosexual relationship are having sex an average of 1.4 times a week, down from 1.8 times in 2003.
The study's lead author says the decline might have to do with the amount of time we spend on tech – taking our phones and laptops to bed for either pleasure (but NOT for Netflix and chill!) or business, like checking work emails.
"It's that feeling that you're always on duty," Professor of sexual health at UNSW Australia Juliet Richters told The Conversation.
More oral sex on the cards
The survey of more than 20,000 Aussies aged 16 to 69 also found that young couples are having sex more often – an average of 2.1 a week, while those in their 60s were still enjoying sex once a week. Less than two per cent of those surveyed had sex every day.
The stresses of modern life may also be to blame for our waning sex lives, according to UNSW Associate Professor Kath Albury, who cites a lack of energy, employment worries and mortgage stress as big libido killers.
But it seems as a nation we are exploring our sexuality. More men (88 per cent) and women (86 per cent) are now having oral sex.
"Oral sex has stopped being the naughty exotic act that it was for my parents' generation and has become a socially accepted part of foreplay or mucking about," said Professor Richters.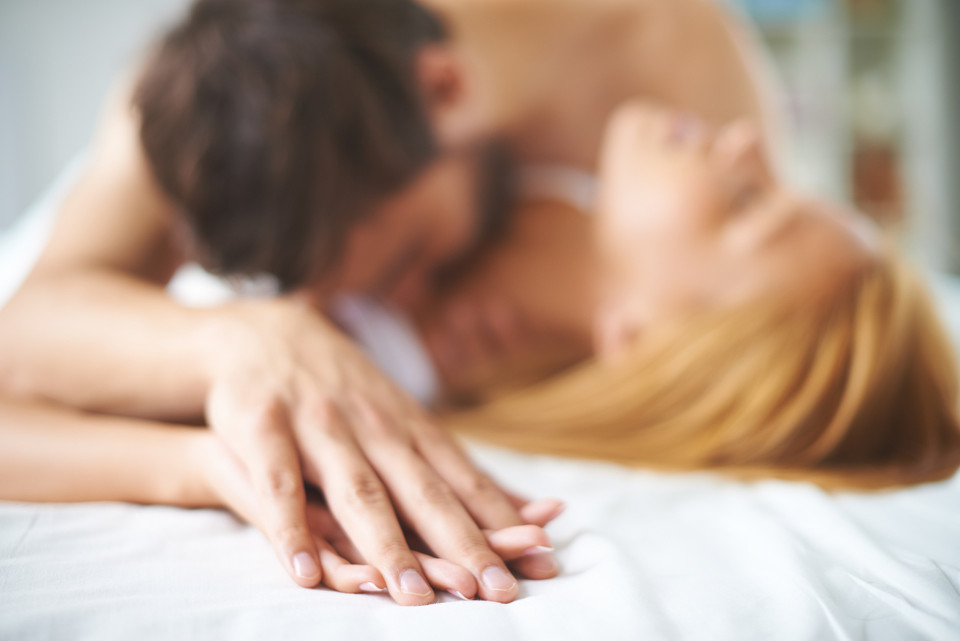 More interesting survey results:
First times:
About 50 per cent of people had had intercourse for the first time when aged 16, 17 or 18.
Men were more likely than women to have first intercourse with a casual
partner.
Number of partners:
On average, men said they had had sex (vaginal intercourse, oral sex or manual stimulation) with 18 women.
On average, women said they had had sex (intercourse, oral or manual) with eight men.
Secret sex lives:
In the past year:
63 per cent of men and 20 per cent of women had looked at pornography (print, film or online).
15 per cent of men and 21 per cent of women had used a sex toy such as a vibrator or dildo.
7 per cent of men and 4 per cent of women had used the internet or a phone app to look for partners.
To take a look at the full results, head to The Australian Study of Health and Relationships. And to make sure your sex life doesn't take a nose dive after having kids, take a look at our advice on relationships and sex.