100 baby names that are as meaningful as they are adorable
What's in a name? Everything! Especially if you ask a parent-to-be who has the task of coming up with a name that signifies just how special their little bundle of joy is. Here are our top picks for names that are not only beautiful, but also carry a very special meaning.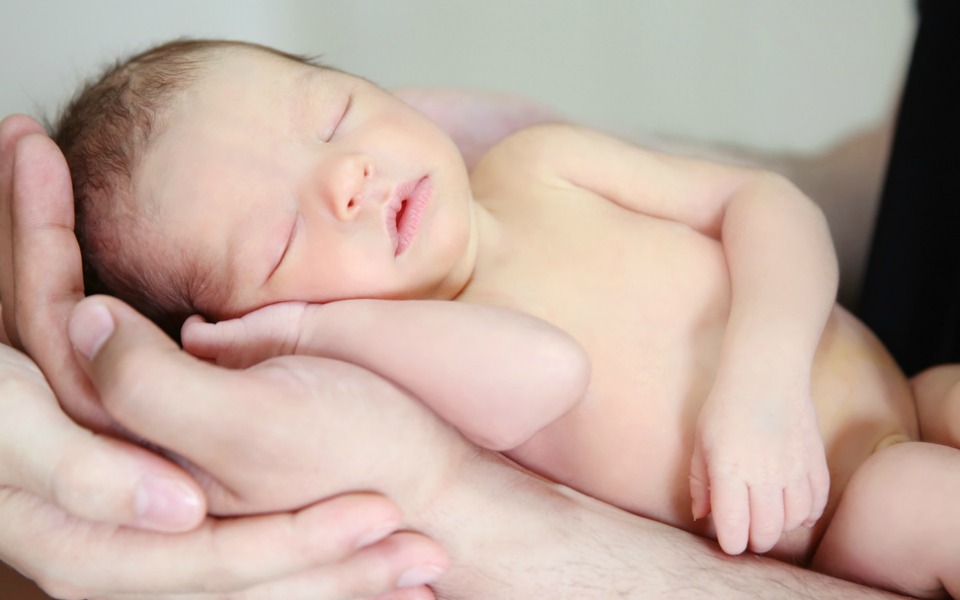 Do you know what your child's name means? Many parents don't. And they actually don't find out until it's too late. My son's name, for example, means "supplanter" which is basically just a fancy word for a dictating jerk. Who knew?
But what if you could choose a name that is elegant and meaningful? Here are the ones we would recommend that come with positive connotations that won't leave you with baby name regret.
Baby names that mean 'miracle'
Miracle, blessing, gift from God – these are the names that perfectly describe your bundle of perfection.
Girls:
Amari
Alanze
Ayah
Beatrix
Dorothea
Genevieve
Gwenyth
Jane
Iva
Mira
Marvella
Mikelle
Pelia
Winifred
Boys:
Asher
Aaron
Bennett
Benedict
Boone
Jesse
Matthew
Thaddeus
Baby names that symbolise 'love'
The love a mother feels for her child is indescribable. But these names all come with the meaning of love behind them.
Girls
Amara
Aimee
Carys
Kalila
Esme
Freya
Imogen
Nayely
Priya
Seraphina
Vida
Boys:
Conor
David
Darrell
Lennan
Paris
Philip
Leif
Jeb

Tristan
Kiefer
Milos
Baby names that represent happiness
Is there any word that truly describes the joy you feel when you look at your little one? These names might do this intense emotion some justice.
Girls:
Aleeza
Abigail
Alisa
Bliss
Blythe
Allegra
Chara
Hana
Farrah
Felicity
Hilary
Joy
Joyce
Naomi
Nara
Letitia
Sunny
Boys:
Arnan
Cayo
Gil
Felix
Tate
Winston
Baby names that signify strength
Looking to raise a strong, powerful, confidence little leader? Here are a few great names that symbolise strength.
Girls:
Adira
Audrey
Andrea
Briana
Bridget
Gabriella
Isa
Malin
Trudy
Valeria
Valentina
Boys:
Andrew
Angus
Barrett
Brian
Bernard
Ethan
Everett
Ezekiel
Harvey
Gabriel
Griffin
Keiren
Quinlan
And these are the ones that you may want to avoid…
Choosing a name that means miracle, blessing, joy or gift of God certainly comes with positive connotations. But there are a few cute names that actually have awful meanings attached to them.
Here's a few to keep in mind:
Girls:
Cassandra – "She who is ignored"
Cecilia – "Blind"
Desdemona – "Of the devil"
Lamia – "Child killer"
Lola – "Lady of sorrows"
Kennedy – "Misshapen head"
Mallory – "Unlucky"
Molly – "Bitter"
Portia – "Pig"
Boys:
Byron – "Barn for cows"
Brendan – "Stinking hair"
Calvin – "Bald"
Cameron – "Crooked nose"
Campbell – "Crooked mouth"
Seth – "Evil god of chaos"
The Healthy Mummy Pregnancy Smoothie

Are you currently pregnant? Then you should try our yummy Healthy Mummy Pregnancy smoothie.
The Healthy Mummy Pregnancy Smoothie is designed to complement, not replace, your prenatal vitamin intake. Our nutritionists ensured that the vitamins and minerals in the smoothie are at a low level so there is no risk of doubling up on any pregnancy vitamins.
It is ideal as a high-protein, high-calcium snack in pregnancy. You can download the Pregnancy Smoothie Label here.
To purchase yours, click here.
*Please note that The Healthy Mummy Pregnancy range promotes healthy weight gain in pregnancy*