Have you ever suffered with 'mum guilt?' You know, when you miss your daughter's dentists appointments or forget to buy laundry detergent?
Comedian Melissa Radke has poked fun at her parenting fails in a laugh-out-loud video, which has gone viral!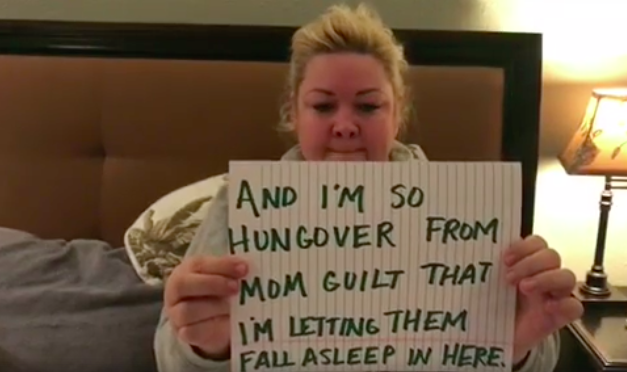 "I've been creating videos for about six months now and just seen my social media platforms explode," Melissa exclusively tells The Healthy Mummy.
"This particular video came about when I told my husband I had been reeling from 'mum guilt' for a few days and he encouraged me to talk about it on video."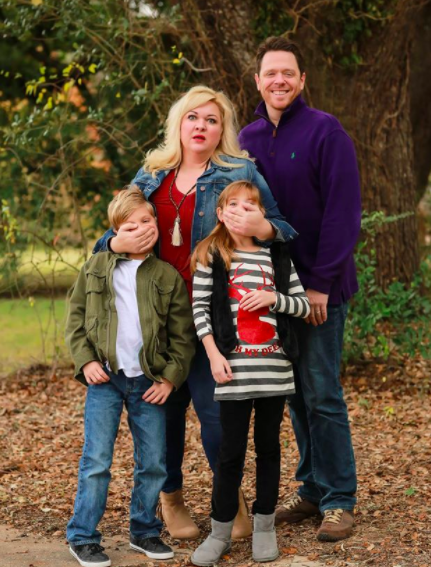 The Funny Video
In the clip, posted to her Facebook page, the U.S-based mum-of-two admits she's gone "three days without buying toilet paper" and "missed two of her daughter's dentists appointments but missed 0 of her hair appointments!"
"My son's lunch kit today consisted of 2 bags of Cool Ranch Doritos and a boiled egg and a pickle," a sign she holds in the video reads.
"I'm so hungover from 'Mom Guilt' that I'm letting them fall asleep in here," another sign says before the camera pans across to her kids fast asleep. TOO FUNNY!
Needless-to-say, Melissa's post has been viewed over 600,000 times so far!
"I think the video was a success because women out there can relate. They have shared their stories of how they've forgotten school musicals their child was in, they forgot to take their kids to check-ups and one mum sent her child to school with an empty lunch box," says Melissa.
"They relate because we have all stunk it up at parenting! But we're trying, and that's what matters the most.
"What matters is not that I ran out of lunch supplies, or toilet paper or we had zero clean clothes for almost three weeks, but that when they wanted to curl up beside me I let them do it and I kissed on them till they fell asleep. Thats what counts!"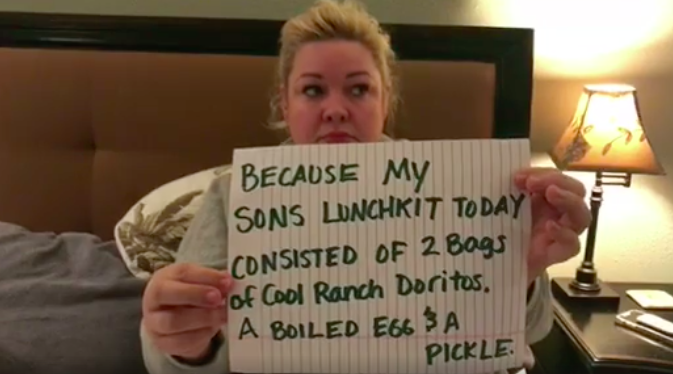 Parenting Successes
Jokes aside, Melissa says she doesn't just have parenting fails. In fact, she has a lot of 'parenting successes.'
"I fail because I'm forgetful, or I'm too busy, or sometimes I'm just human and very very selfish. But my parenting successes?
"Those come when a teacher, or a pastor, or another parent tells me that my child was respectful, that they were kind to another student, or that they stopped a bully from hurting a friend," she adds.
"And those are the moments that I think to myself 'you know what I am raising really good little humans'!"
Loved this video? Melissa has more on her Facebook page, check it out here.
Meanwhile, we can't stop chuckling at Ryan Reynolds' sarcastic tweets about parenthood.