A big thank you to Sasha Findlay for sending in her yummy healthy mummy smoothie recipe that she made
Every week a mum will win a $100 Coles/Myer voucher by sending in the best picture they can take of their Healthy Mummy Smoothie tub next to their smoothie.
And make sure you include your recipe too and email the photo and recipe into us at [email protected]
We will publish as many photos and recipes as we can and one mum will win each week.
Chocolate Banana Smoothie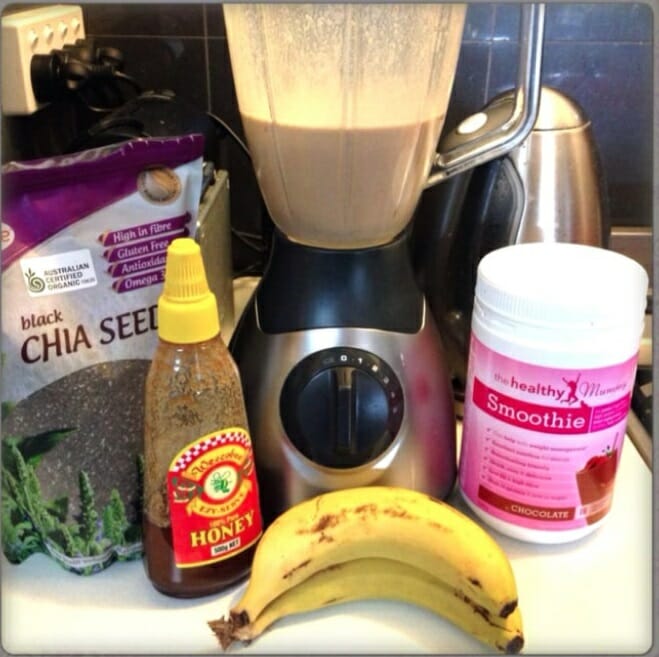 2 x tbsp of Chocolate Healthy Mummy Smoothie
1 x tbsp of Chia Seeds
1/2 a banana
Squeeze of honey
250ml of low fat milk
Blend for 2-3 minutes – DEEEELISH!
Special Offer
If you are ready to lose weight then The Healthy Mummy plans offer a healthy and safe exercise and diet plans that are safe if you are breastfeeding and you can use code LOYALTY for a 10% DISCOUNT at the checkout.
Plus we have Cookbooks, Calorie Bibles, Exercise DVD's, Meal Replacement Smoothies and Our 28 Day Plan in our shop.