"These used to be my skinny jeans" – Bec's amazing 41.4kg weight loss!
Mum of three Bec's body transformation is beyond MIND BLOWING!
Not only does she feel absolutely FANTASTIC after losing 41.4kgs*, she is wearing shorts for the first time in her life!
With her wedding just around the corner, a healthier body and mind, the future is looking bright, fit and fabulous for this young mum.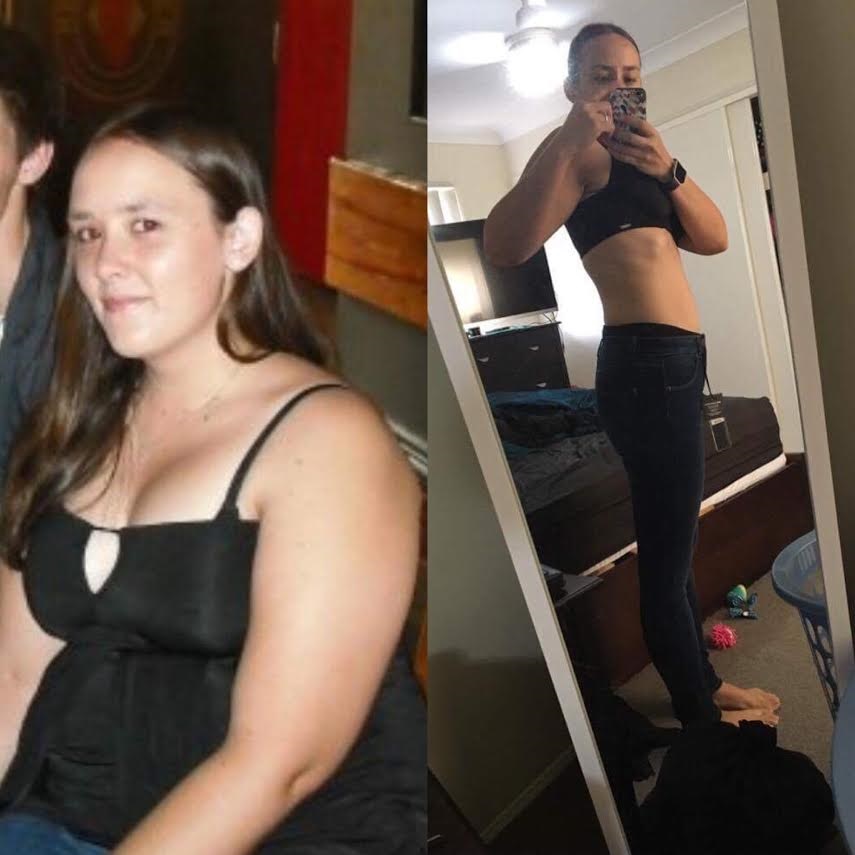 "These used to be my skinny jeans." Check out Bec's amazing 41.4kg weight loss!
What was your starting weight?
105.8kgs
What was your motivation to lose weight?
I wanted to be happier in myself, and feel fitter and healthier.
Did anything trigger it?
Looking in the mirror and hating what I saw.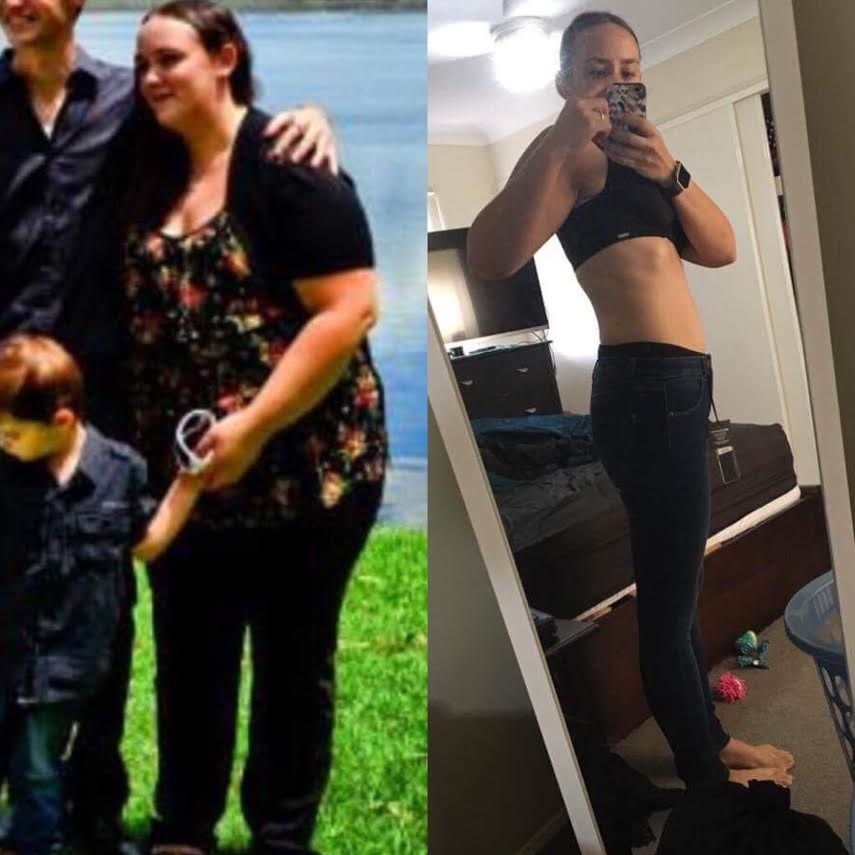 How did you lose weight?
I've been enjoying the delicious Healthy Mummy Smoothies, calorie counting, drinking lots of water and exercising each day.
Click here to BUY The Healthy Mummy Smoothies.
I love the Choc Mint Smoothie, Sneaky Snickers Smoothie and the Banana Oat Buster Smoothie.
I usually have one for lunch, and sometimes one for breakfast.
Some of my favourite Healthy Mummy recipes include the 2 Ingredient Pizza and the Quiche Taco Boats . So simple and yum! I also love the 2 minute microwave Chocolate Lava Mug Cake and the Mexican Lasagne.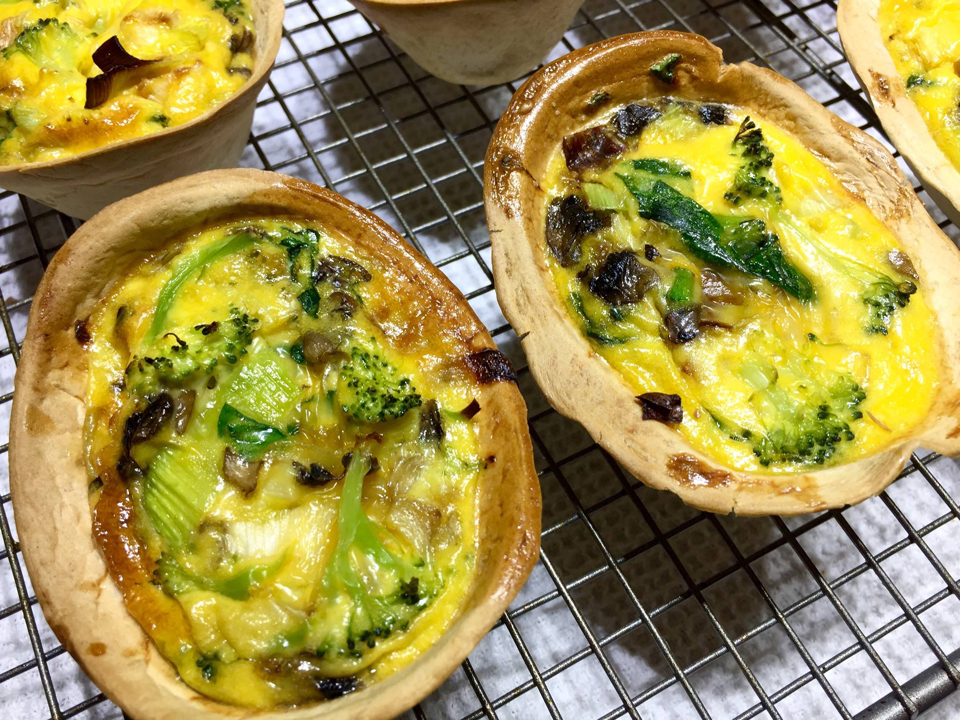 What has been your motivation for staying on track?
My upcoming wedding in October, and wanting to fit into my dress!

The best part of losing weight before my wedding is that I'm going to be wearing something I never would have worn before I lost weight. It was sooooo good to be able to choose something so amazing and know I will be able to feel so confident in it now.
Did you hit any roadblocks?
Yes, trying to stay on track food wise.

How do you get back on track?
When I get a little frustrated about plateauing, I always put on my old 'skinny jeans' to make me feel a bit better and remind me how far I've come. I can't believe these used to be tight on me!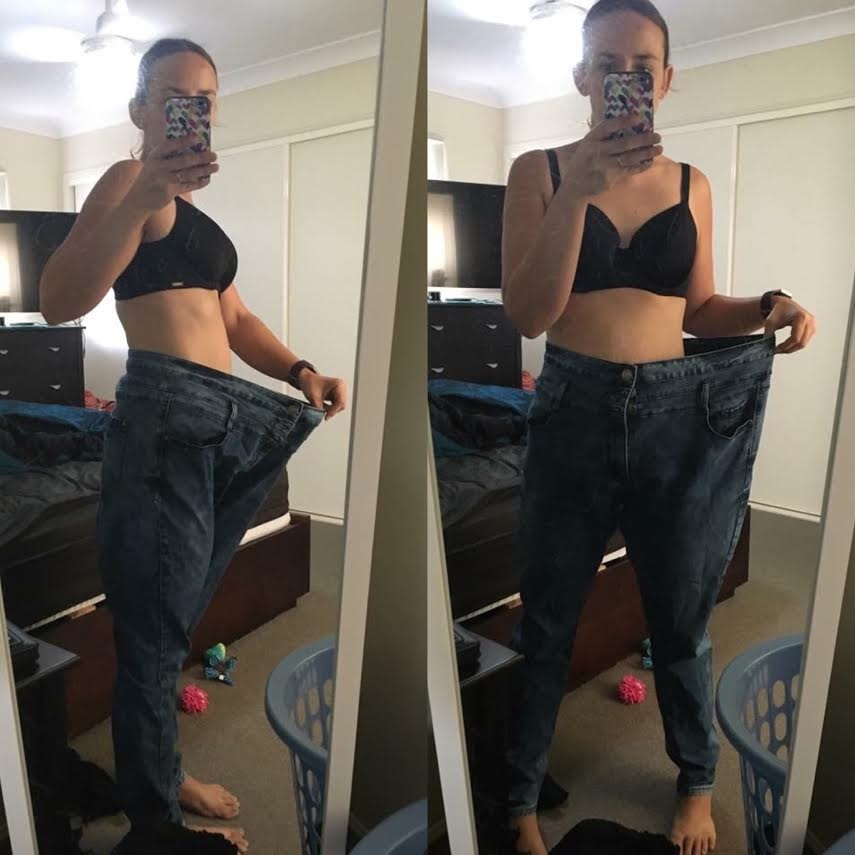 What advice would you give other mums?
Just take it each day at a time, if you fall off the wagon pick yourself up again and start fresh, tomorrow's always a new day. Also, try not to look too far ahead, cut your goals into small ones so they are easier and closer to achieving.
Results
I have dropped from 105.8kgs to 64.4kgs*. That's a total loss of 41.4kgs*.
How long did it take to lose the weight?
17 months.
Who are you doing this for and why?
Me! I had lost who I was as a person and become very unhappy. I have finally found 'myself' again and I feel like a totally different person.

What has changed from losing the weight your life?
Everything! I am much more positive, energetic, and keen to get out and do so much more.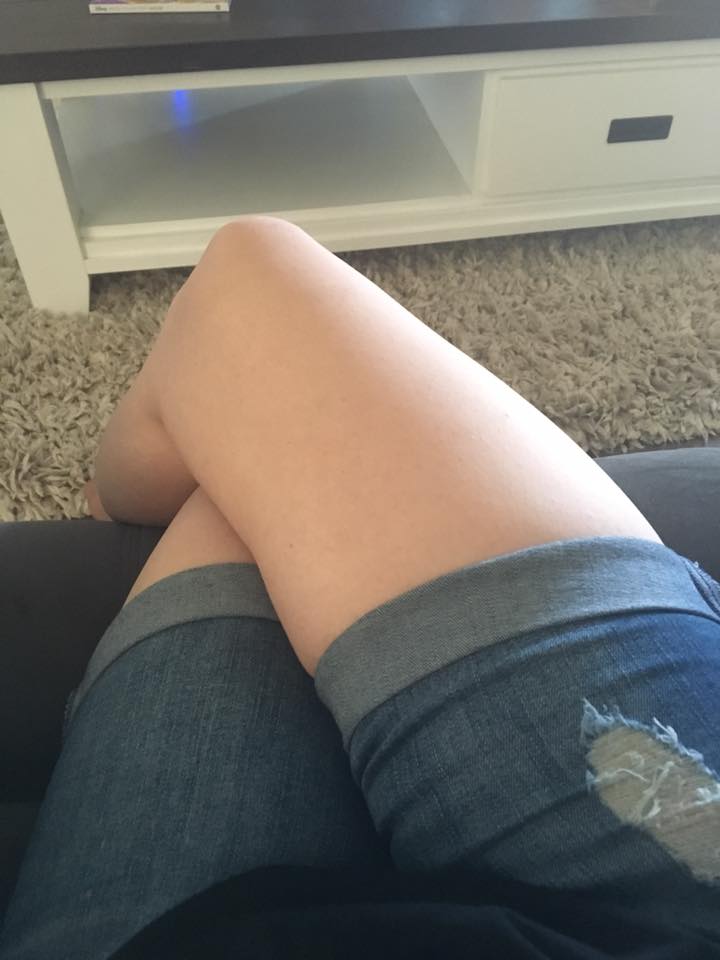 These legs haven't seen the light of day for a looooooong time! Up until today, I have always worn jeans. No matter how hot, I would not uncover my legs.
Yesterday, I decided it was time to free these pasty white babies and buy some shorts!
I put them on this morning, took them off, put them on, then took them off again. Went out, came home and put them back on again, determined to keep them on!
It's now 5pm and I made it through the day in shorts, no one looked at me funny and even though I felt half naked. I felt much cooler and much more comfortable.
I finally feel comfortable to wear shorts for the first time in my life! And don't cringe at the thought of going swimming or to a theme park these days.
We would like to thank Bec for sharing her incredible weight loss journey with us.  We know she is going to look absolutely stunning on her wedding day and we wish her all the best for a happy and healthy future ahead. Read more inspiring real mum weight loss stories here.
*Images and references to kilograms lost are as supplied by the individual in the story. The Healthy Mummy assumes information and photographs supplied to be true in nature and is not responsible for any false misrepresentations or claims relating to their programs or products.
Motivated to tackle your weight?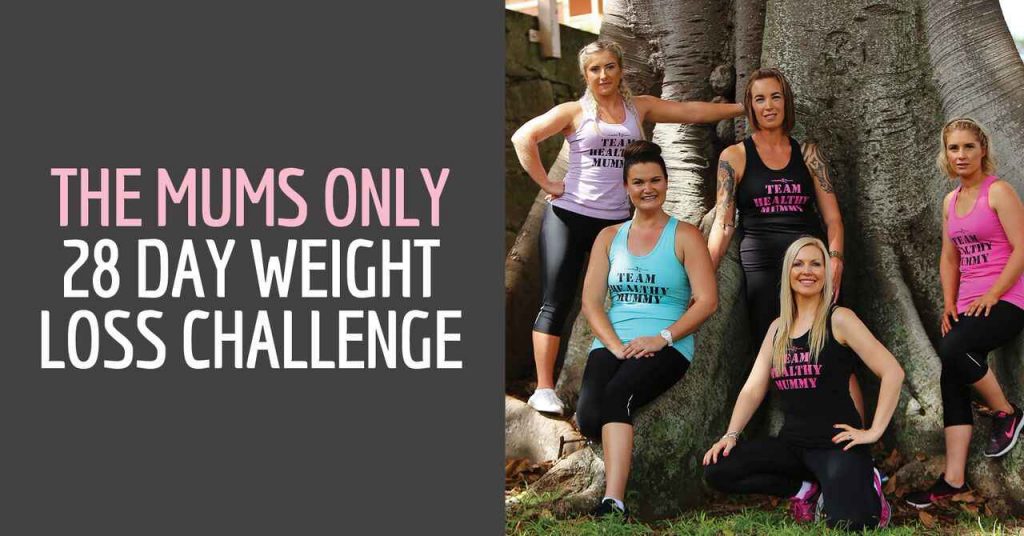 If you are inspired by Bec's before and after picture and want to take charge of your own fitness and weight – then join our 28 Day Weight Loss Challenge TODAY.
Our 28 Day Weight Loss Challenge provides mums with 24/7 support, 3,500 healthy-eating recipes and 350 fat burning exercises to help busy mums lose the baby weight!
To find out more OR to join, click here.
To support your weight loss, The Healthy Mummy also has a range of delicious and good-for-you smoothies!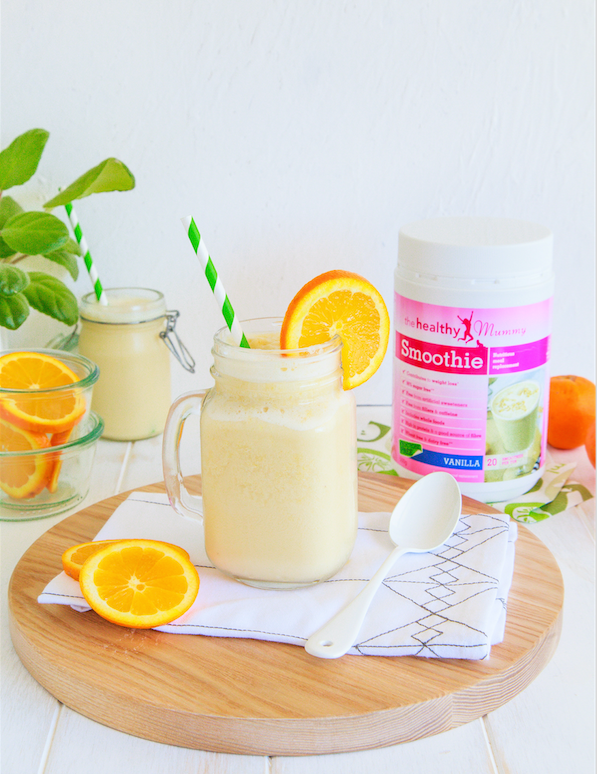 To learn more about our smoothies – click here.
To purchase one of our smoothies – click here.