This incredible mum has lost 27 kgs since joining The Healthy Mummy
Mum of three Bec Camm first discovered The Healthy Mummy in early 2017 when she saw our Facebook page whilst scrolling through her feed. She first joined the 28 Day Weight Loss Challenge at the end of March 2017 and has since lost an amazing 27kg, with a pregnancy in between.
She is constantly amazed by the support of The Healthy Mummy community and the results that she has gotten since starting her journey.
Read her amazing story below.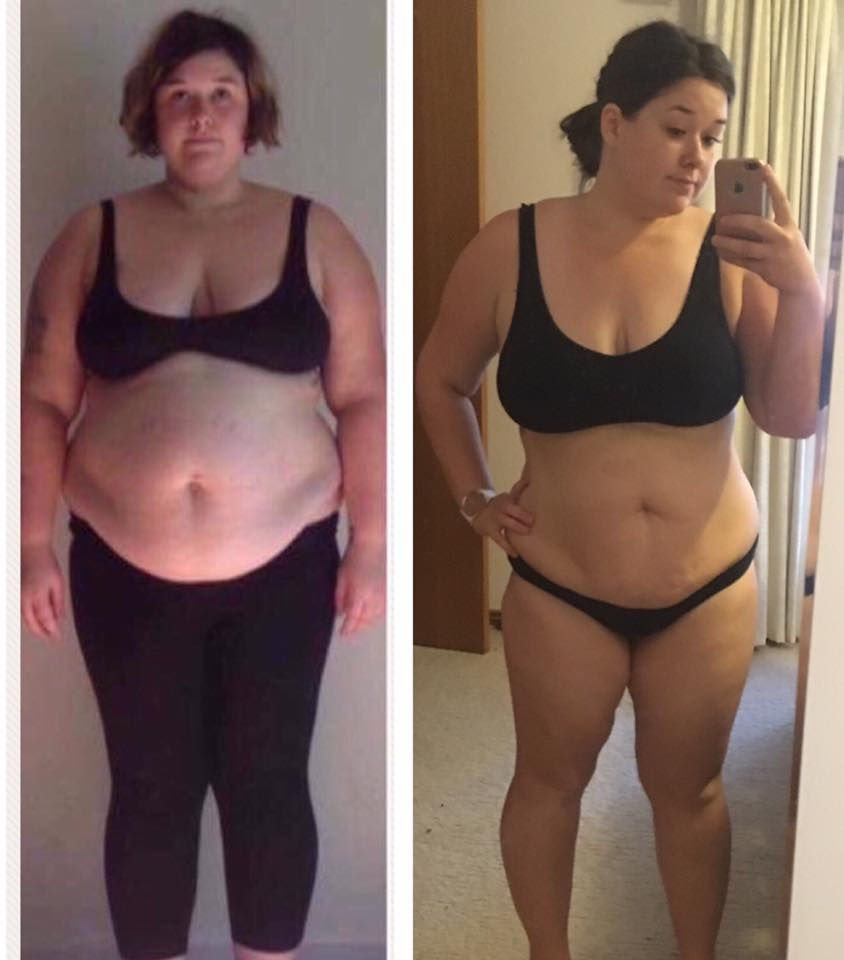 Bec's weight loss journey
Bec says she started trying out the free recipes and workouts from The Healthy Mummy samplers as well as the YouTube channel.
Bec says that when her daughter was six weeks old at the end of March 2017 she signed up to 28 Day Weight Loss Challenge. "I signed up on a trial rate to see what it was about and ordered myself some smoothie tubs," she says.
"I have never looked back. I was in a really dark place mentally while I was pregnant and after I had my daughter."
The support of The Healthy Mummy community
"As cliche as it sounds, being a part of the Healthy Mummy community helped pull me out of my depressive state," Bec says The Healthy Mummy gave her something positive to focus on and gave her all the tools she needed to start living a healthy life and be the best role model she could be for her girls.
"It helped me realise my worth and slowly but surely I started to love myself again. I became truly happy when I stopped focusing on how long and hard my journey was going to be and started living in the moment and enjoying each day as it came."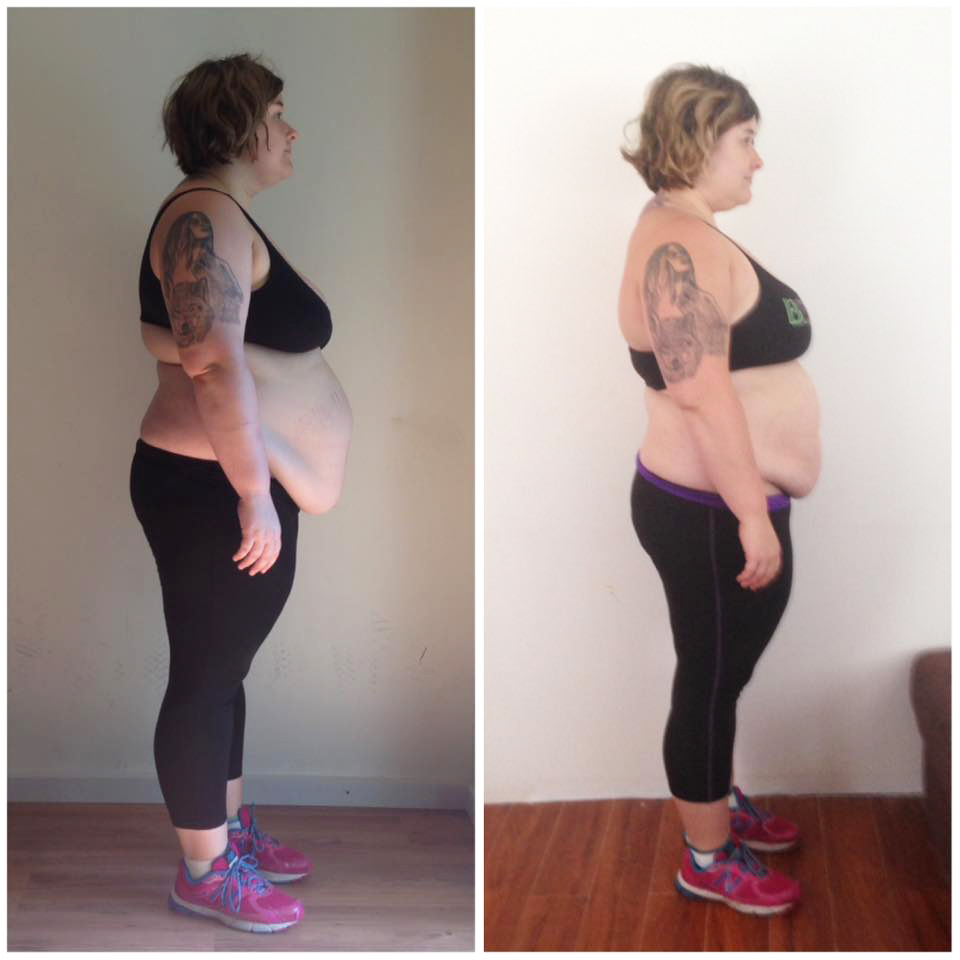 After just a month on our 28 Day Challenge, Bec was posting a Flashback Friday in our Private Support group.
"I am blown away by how much my life has changed for the better in such a small amount of time. I never in my wildest dreams thought I would be posting a Flashback Friday post so soon, but here I am!" She commented
"I still have a long way to go before I reach my goal but I know that with the Healthy Mummy Community behind me I am getting one step closer each and every day!" 
We have been following Bec's journey since she started and we know she has made amazing progress.
Celebrate all the wins
Just four months after starting her journey Bec was still so amazed by the results she was seeing from doing the 28 Day Weight Loss Challenge and having one Healthy Mummy Smoothie a day.
She admitted that she was still a work in progress but also celebrated her wins before she started her journey she said "before The Healthy Mummy, I struggled to get out of bed most days. I was miserable, unhealthy and doing the simplest of tasks exhausted me."
"My journey is still a work in progress and a credit to The Healthy Mummy. Even though I'm not yet where I want to be, I am so much happier within myself and am eager to start each day."
Big wins in a short period kept this mum motivated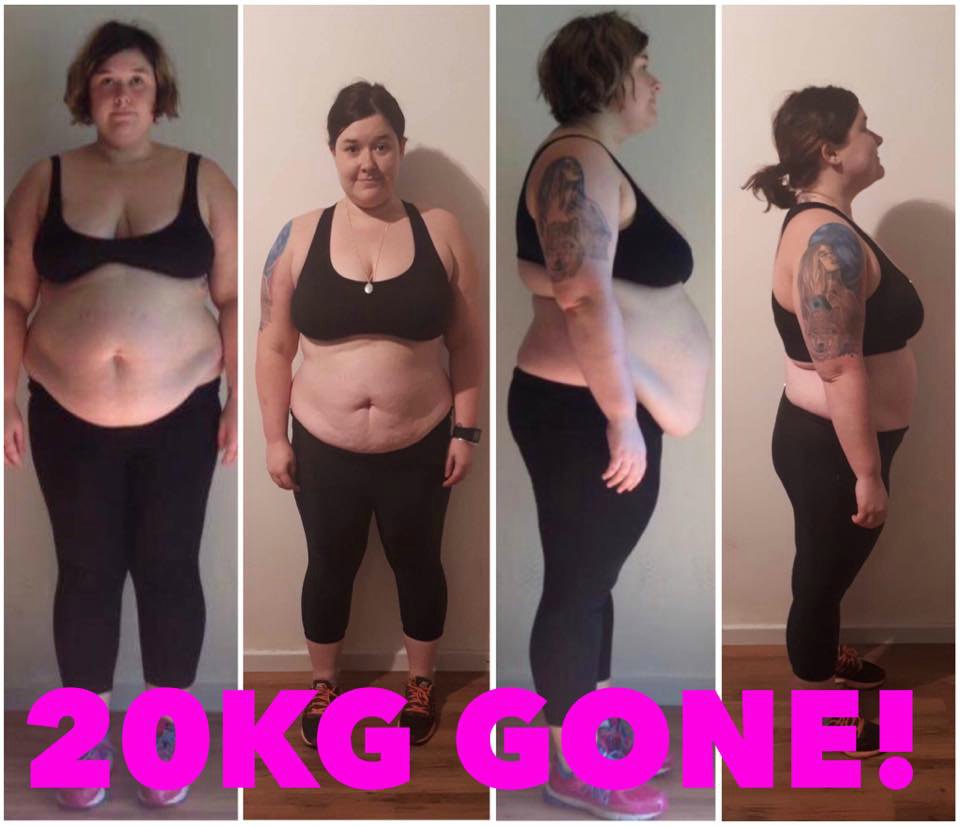 With the 28 Day Weight Loss Challenges and convenient Healthy Mummy Smoothies, Bec lost 20kgs in just six months!
Bec says, "I was a lot bigger than this when I first found The Healthy Mummy but I was too ashamed to have photos taken. I'm still a long way from my goal weight but The Healthy Mummy has taught me to embrace life no matter where I am on my journey."
Bec's whole outlook on life has changed and she's happier than ever!
"I am eating SO much food each and every day and the variety of what's available is astounding!"
Bec says she also loves how easy and convenient the workouts available on the 28 Day Weight Loss Challenge App is!
"Everything I need to succeed is in the palm of my hand! My only regret is not starting sooner…"
Bec kept seeing more success and continued to celebrate
As she continued on her journey Bec strived to be better than she was yesterday and by October 2017 she had lost a total of 22.5kgs and feeling so much better.
"I have so much more energy now. I love getting out and doing things with my girls – actively participating in whatever they're doing, not just sitting back and watching. I am leading by example and teaching my girls about making healthier choices without missing out of life's little luxuries."
"I have become the best version of myself and each day I strive to be better than I was yesterday."
"I owe it all to the Healthy Mummy. My only regret is not signing up sooner!"
The Healthy Mummy gave Bec more than just support to lose the weight
"The Healthy Mummy has given me so much more than weight loss. It has given me my life back. It has given me a strong sense of community. It has taught me to be proud of every achievement, no matter how small."
"It has taught me to celebrate and embrace life no matter what size I am. It has taught me that getting involved in playing with my girls rather than sitting back feeling uncomfortable is what matters most because my girls don't care if I'm carrying a few extra kgs."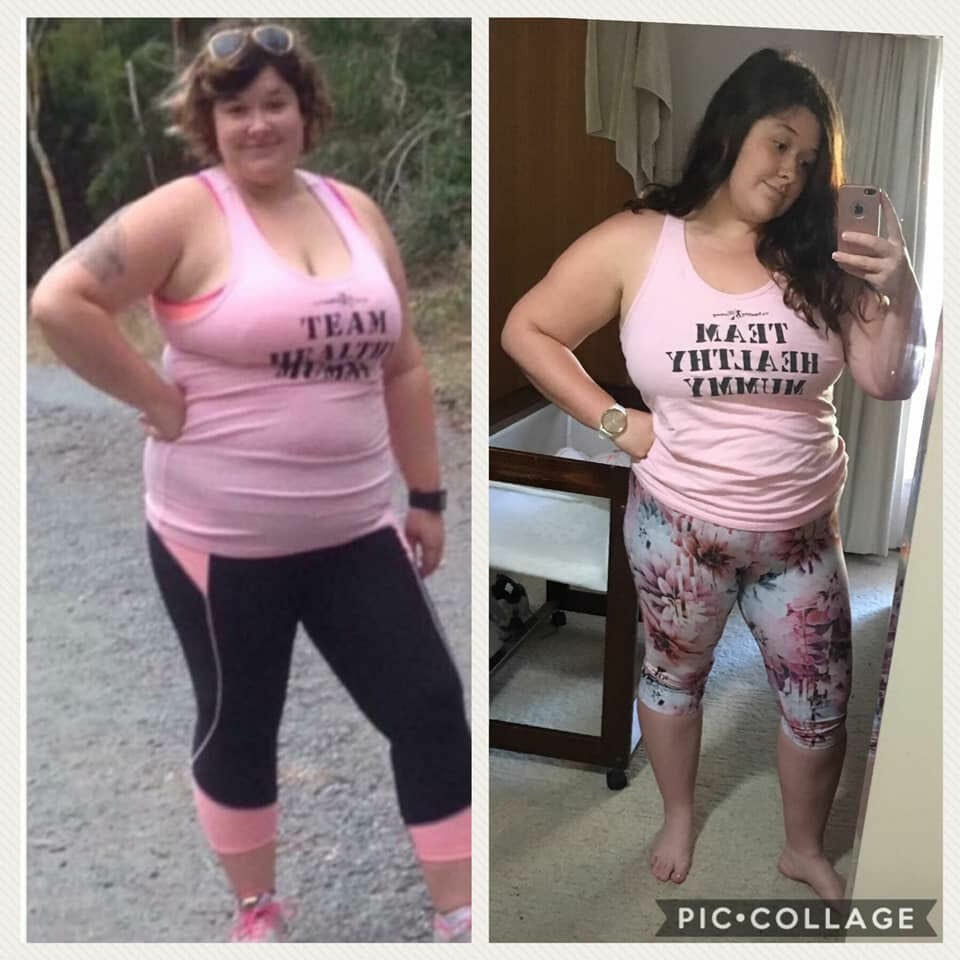 A Healthy Mummy pregnancy
Bec lost 24kg in the 10 months following the birth of her daughter in 2017 before falling pregnant again. "My third pregnancy was by far my healthiest."
She continued following the 28 Day Weight Loss Challenge and having the pregnancy smoothies most days.
Bec says she attended boot camp sessions three times a week up until the 32-week mark of her pregnancy and walked as much as she could. "I gained just under 20kg through my pregnancy (which is half of what I gained in my last pregnancy!) and at 3.5 months postpartum I am down 22kg."
Bec says she had an emergency C section, so it took a while for her to get back into being active. She says she made sure she was nourishing her body with fresh wholesome food using recipes from the 28 Day Weight Loss Challenge.
Bec's favourite things about The Healthy Mummy 28 Day Weight Loss Challenge
The 28 Day Weight Loss Challenge app. "The 28 Day Weight Loss Challenge app itself is super handy as I can access it from anywhere as long as I have my phone. I love that I get reminders each morning about what's on my meal plan for dinner so I can get the meat out of the freezer if needed or get the slower cooker on."
The recipe hub. "The recipe hub is probably my all-time favourite feature because it is filled with thousands of incredible meals, including lots of healthier alternatives to things my family already love to eat. I love that I'm able to search for recipes by ingredients and include dietary filters such as dairy-free, vegetarian or low carb. This feature regularly helps me find recipes which utilise ingredients I already have on hand which helps keep my food bill down and minimise wastage."
Workouts. "The variety of long play workouts in the app keep me from getting bored. I love being able to work out at home in my lounge room if I can't get to the gym."
Bec's tips for staying on track during summer
Exercise. "Exercise doesn't have to be structured. In summer I love being active with my kids at the beach – swimming, flying kites, kayaking, stand up paddleboarding. There are so many fun ways you can be active."
Do your workout before it gets hot. "If I do a workout, I try to get it done first thing in the morning before it gets too hot and before I start coming up with excuses to not do it. Once it's done it's done and I always feel so much better for it."
Stay hydrated. "Stay hydrated! Lots of people often confuse hunger with thirst so try to keep your fluid intake up. I aim to drink at least two litres of water a day, more if it's hot or I'm training. I also have sparkling mineral water on hand if I feel like something fizzy or iced herbal tea in my fridge."
Celebrations. "If you're invited to a bbq or celebration, offer to bring a plate of food so you can stay on track. Don't beat yourself up if you indulge a little during the festive season. It's all about moderation and making good choices for the majority of the time."
Set goals and revisit them. "Set goals and revisit them often. Reflect on what's working well to help you achieve them and figure out what you need to do differently. Put them in writing so you know exactly what you are working towards."
Push yourself. "Push myself to reach 10,000 steps a day."
Being able to fit into old clothes. "Comfortably fit into the XS City Chic dress I bought last month for a wedding I'm attending partway through November (I've been working towards this goal since the dress arrived – last time I tried it on, I still had the last 5cm of the zip to do up)."
Workouts. "Be able to do one push up on my toes by the end of the 28 Day Weight Loss Challenge."
Reflection. "Spend five minutes at the end of each day reflecting on how the day went and how I can better improve the following day."
Join Bec on the 28 Day Weight Loss Challenge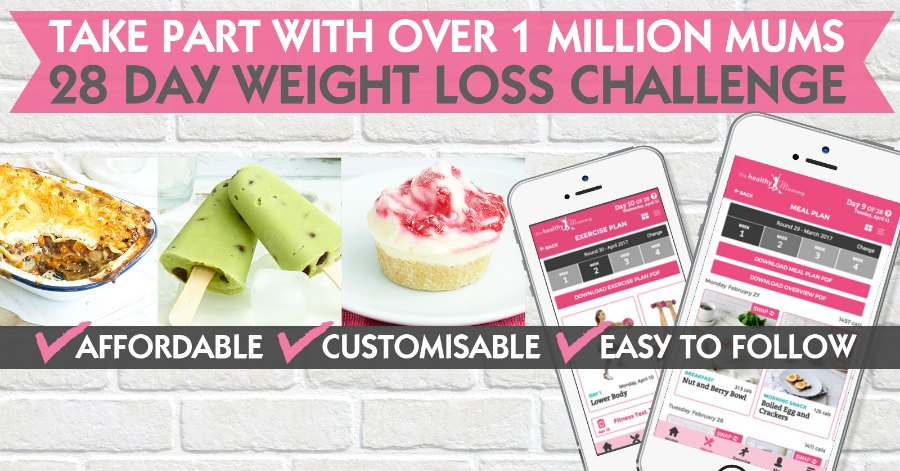 If you are inspired by Bec's before and after pics and want to take charge of your own health and weight – then join our 28 Day Weight Loss Challenge TODAY.
With more than 3,500 delicious (and healthy) recipes, 350 exercises & 24/7 support – the 28 Day Weight Loss Challenge is designed (and proven) to help busy mums like you lose weight!