Hi Healthy Mummy team, my name is Belinda and I am a mum to 3 amazing children, with the youngest being seven months old.
I was up late one night feeding my new born bub and was getting my nightly middle of the night Facebook fix when I saw The Healthy Mummy plans.
Each night for about a 4 weeks I read weight loss story after weight loss story about all the mums on the Healthy Mummy Plans succeeding in their weight loss journey.
I literally had that light bulb moment after reading one very heart felt story. I knew that I was ready to change my life.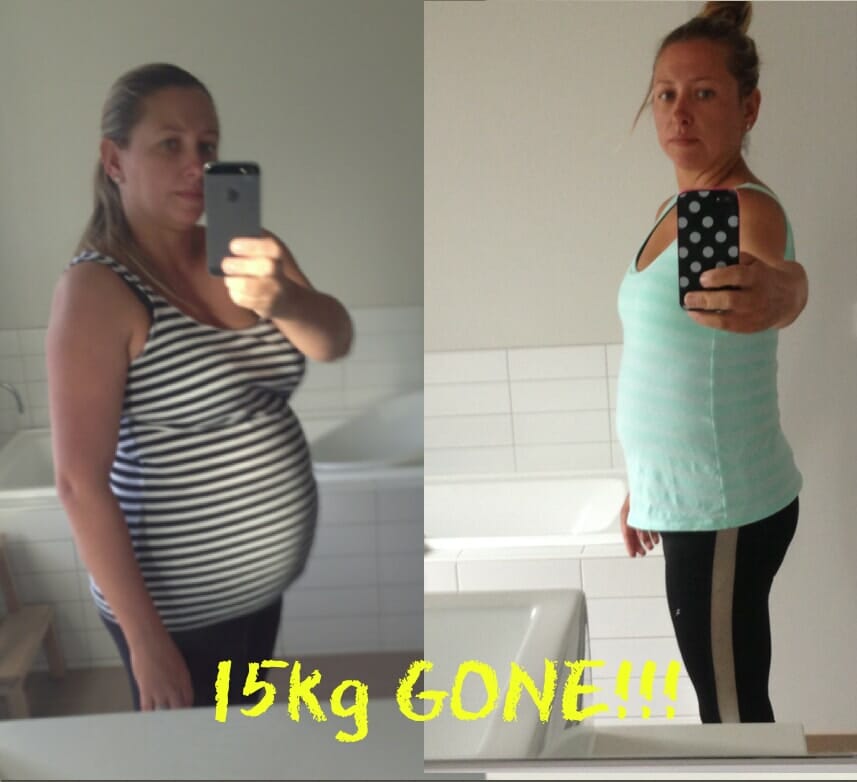 The next day, I ordered the start up package and I started to make all the changes to my lifestyle. The simplicity of the 28 day plan suited me.
With the help of the portion control plate and my Healthy Mummy calorie bible I started to lose the kilos.(I take the calorie bible every where).
These tools really made me understand how much and what i should be eating. It made me realise just how much I had been over eating. I was at a point where i needed to be educated again on how important it is to have a healthy diet.
The food is amazing I love the asian flavours and all the chilli. I was beyond excited when the spring/summer cookbook was released. Mediterranean haloumi salad yum!!! I have made it a goal for December that i will do the three day cleanse.
Second step was exercise, I was told by my obstetrician that i should see a physio as I have Diastasis Recti. Stupidly I ignored this… While reading the exercise Introduction in the post pregnancy exercise DVD, I realised the importance of abdominal separation.
I am now pleased to say that working closely with my trainer and using your exercise DVD I have managed to repair my separation to a one finger gap and my pelvic floor is improving. I purchased the post pregnancy dvd and I love it. Lisa, the instructor in the DVD, is amazing. My trainer and physio give the DVD, the big thumbs up. .
You have also taught me to set personal goals which has made me motivated and stay focused. But there is no bigger motivation than your children!!! The other day Mr 4 walks past me and puts his hand on my tummy and said "mummy your tummy is much smaller" that definitely gives you the motivation to keep pushing yourself.
I am excited to continue my weight loss and reach my goal weight and I have now gone from 80kg to 65kg which is a total of 15kg!!
A huge high five to the your team. You guys are amazing.
Belinda. Xx
If you are ready to lose weight then The Healthy Mummy plans offer a healthy and safe exercise and diet routine that are safe if you are breastfeeding and you can use code LOYALTY for a 10% DISCOUNT at the checkout