5 Comfy Yet Stylish Brands Of Maternity Underwear
Tight-fitting knickers and restricting underwire bras are the last things you want to be pulling on to your body when you're pregnant. What you need is comfortable maternity underwear that is supportive, stylish and can help you survive the next nine months.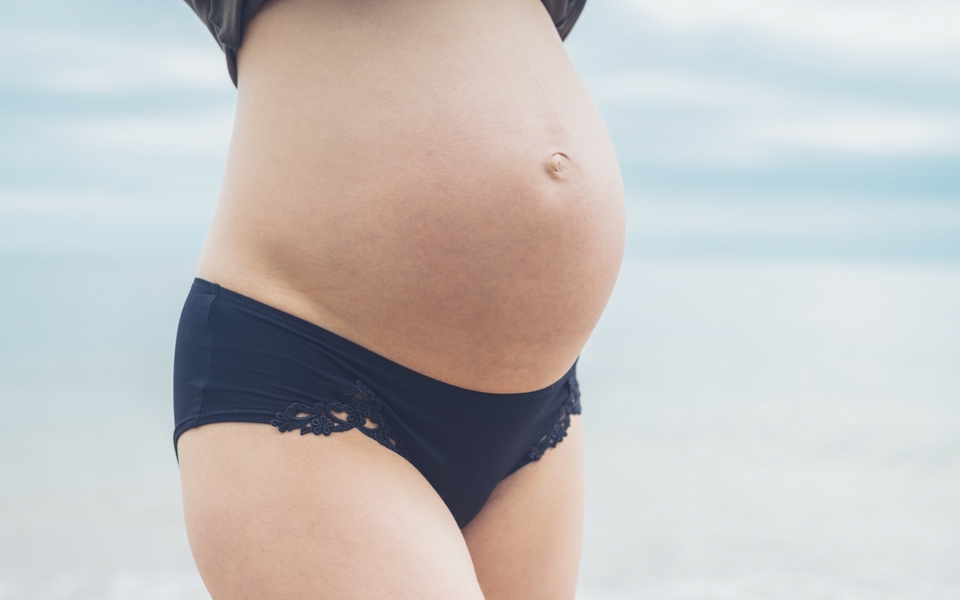 What to look for when buying comfy maternity underwear
Maternity underwear is specifically designed to support and accommodate your changing shape. Many women hate the feeling of underwear rubbing against their skin which can rule out your usual styles once you bump starts to grow.
Pregnancy can also leave you feeling hot and sweaty, especially during the warmer months, so it's essential to find underwear that helps keep you cool.
Factors to consider when buying undergarments:
Avoid underwire bras because not only are they uncomfortable but they can put pressure on the milk ducts in your breasts leading to issues like mastitis and blocked ducts.
Look for cotton materials because it's super soft and also breathable. Cotton knickers in particular are a great choice as they allow for plenty of air flow.
Choose a style that suits you because some women prefer knickers to sit under their bump while others like it to sit over it. Likewise, some women will find crop-top style bras the best for their growing bust while others need the support of a moulded, full-cup style.
Our comfy maternity underwear picks
We've rounded up the essentials you might need over the next 9 months as your bump grows and body changes shape.
1. Under-The-Bump knickers
Our pick – Target 3 Pack Maternity Under The Belly Briefs, $15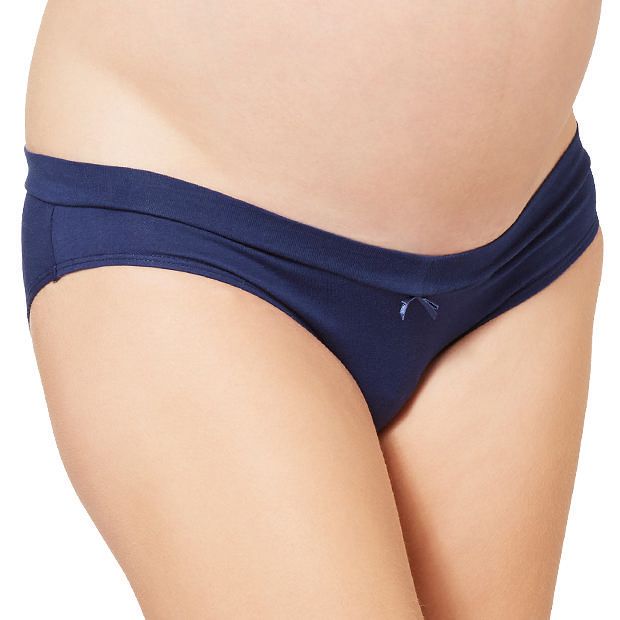 If you're most comfy with under-the-bump styles then Target has you covered. Specifically designed to sit comfortably under your belly, these maternity knickers feature stretch fabric and soft elastic for comfort as your belly grows. Available in sizes 10-18.
2. Over-the-bump knickers
Our pick – New Look Maternity 2 Pack Over-The Bump Briefs, $19.50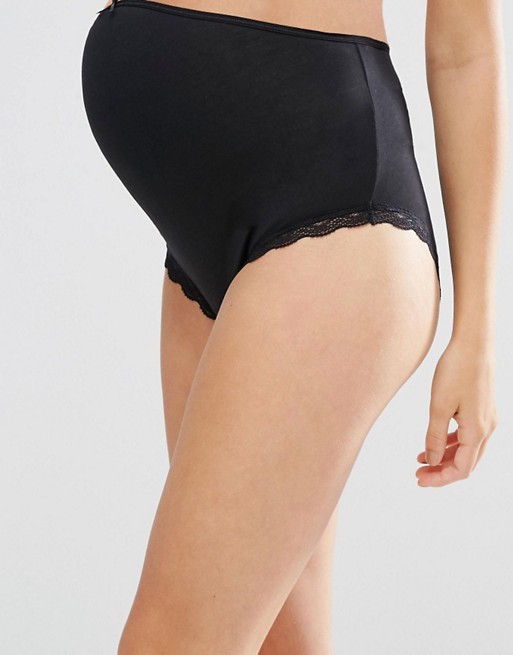 If you prefer an over-the-bump style of knickers during pregnancy, New Look have got you covered. Made from a super soft, cotton mix with lace trim, these knickers fit snuggly over your bump offering extra coverage and support. Available in sizes 8-18.
3. Wire Free Crop Tops
Our pick: Bonds Maternity Wirefree Crop, $32.95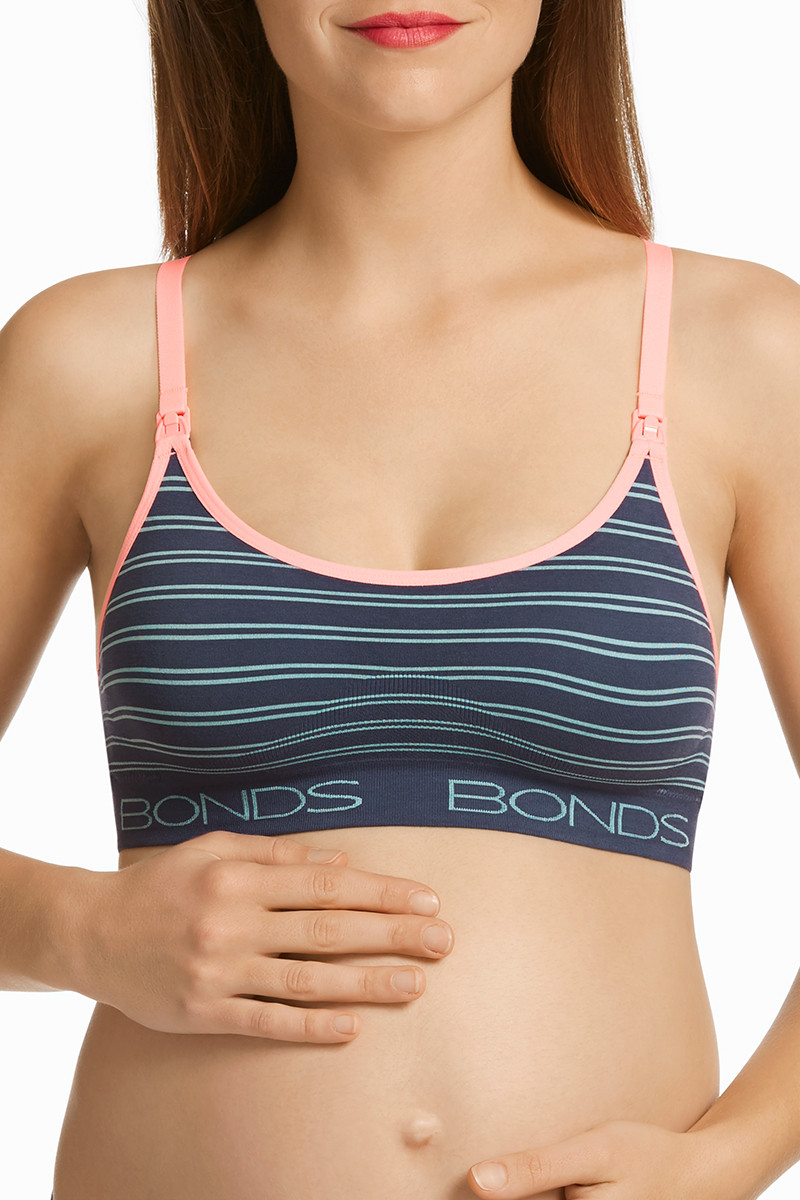 If you're a gal who enjoys a super soft crop then we've found your maternity BFF. Bonds have expanded their maternity range to include this seamfree, wirefree maternity crop top.
Featuring a wide band around the bust for extra support, a racer back design and hidden pockets removable shaping cups, it's also ideal for breastfeeding thanks to the one-hand action nursing clip with a drop cup sling. Available in sizes 10-16.
4. Sleep bras
Our pick: Amamante Maternity And Nursing Sleep Bra, $31.99
A sleep bra might seem like a strange concept if you've never slept in anything other than your PJ top, but for many women whose breasts grow considerably during pregnancy, they are a must-have item.
A sleep bra provides soft, gentle support for tender breasts and will also be essential during the postpartum period when your milk comes in and you need to wear breast pads overnight.
This bra features a T-backed design with no hooks or buckles, easy pull down access at the front for breastfeeding and a spandex-rich composition that allows for cup size fluctuations. Available in sizes 8-26.
Buy it from Nursing Angel here
5. T-shirt Bras
Our pick: Cotton On Maternity Smooth Bra, $24.95
If you usually wear a T-shirt bra but haven't wanted to risk the wires, make the switch to this Cotton On maternity version. Featuring moulded, wire-free seamless cups, soft microfibre and a flattering neckline, this bra can also be worn for breastfeeding thanks to the side support sling and single-handed nursing clip. Available in sizes 10B to 16F.
Looking for an affordable breastfeeding dress then read this post, or maybe you are searching for a flattering yet functioning breastfeeding top, if so read this.