Beyonce Knowles gets candid about her "unexpected" and "extremely difficult" pregnancy with her twins, Rumi and Sir.
In her new Netflix documentary Homecoming, the 37-year-old songstress revealed she developed preeclampsia, also known as toxemia, which is a condition that causes high blood pressure and can often be deadly.
"My body went through more than I knew it could," the Irreplaceable singer admits.
View this post on Instagram
Beyonce opens up about her a tough pregnancy and birth with her twins, Rumi and Sir
Beyonce says she first discovered she was expecting in 2016 and was scheduled to headline Coachella in 2017, but had to postpone.
View this post on Instagram
"I was supposed to do Coachella the year prior but I got pregnant unexpectedly," Beyonce, who is married to rapper Jay-Z, says in her documentary.
"And it ended up being twins which was even more of a surprise."
In February 2017, Beyonce announced her pregnancy to the world in an iconic floral photoshoot, and when it came to giving birth in June of that year, things didn't go as planned.
View this post on Instagram
"In the womb, one of my babies' hearts paused a few times so I had to get an emergency C-section," she reveals.
"I was 218 pounds (98kg) the day I gave birth. I had an extremely difficult pregnancy. I had high blood pressure. I developed toxemia, pre-eclampsia."
The Crazy in Love singer revealed she then worked tirelessly to get her body and mind in order for Coachella in 2018.
"In the beginning, there were so many muscle spasms and just internally my body was not connected," adding that she had to rebuild "cut muscles," from her C-section.
"My mind was not there. My mind wanted to be with my children.
"I would dance and go off to the trailer and breastfeed the babies, the days I could, I would bring the children."
Beyonce and Jay-Z, 49, are also parents to their daughter Blue Ivy, seven.
Beyonce tells Vogue: 'I gave myself self-love and self-care'
In a previous interview with Vogue, the mum-of-three revealed that after the birth of her twins, they spent many weeks in the NICU (neonatal intensive care unit).
When it comes to recovering post-birth, Beyonce said she approached this postpartum period differently from her first pregnancy where she said she felt pressure to snap back into her pre-baby body.
View this post on Instagram
"I gave myself self-love and self-care, and I embraced being curvier. I accepted what my body wanted to be. After six months, I started preparing for Coachella," she added.
"I became vegan temporarily, gave up coffee, alcohol, and all fruit drinks. But I was patient with myself and enjoyed my fuller curves.
"To this day my arms, shoulders, breasts, and thighs are fuller. I have a little mommy pouch, and I'm in no rush to get rid of it. I think it's real.
"Whenever I'm ready to get a six-pack, I will go into beast zone and work my ass off until I have it. But right now, my little FUPA (fat upper pubic area) and I feel like we are meant to be."
We think you always look flawless, Bey. Thanks for sharing your experience with the world.
More about preeclampsia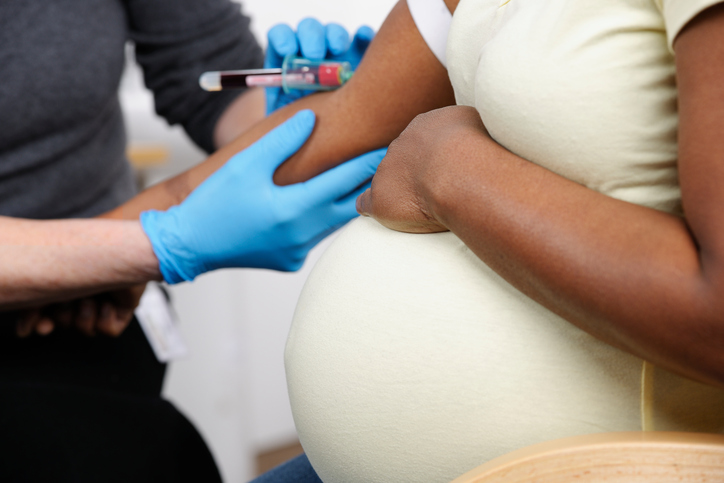 Pre-eclampsia is a pregnancy condition that if left undetected can be fatal for both mother and baby. 
Around one in 20 mums-to-be experience pre-eclampsia and it leads to dangerously high blood pressure for the mother. Pre-eclampsia can also involve kidneys, liver, brain and other organ systems.
For mums with pre-eclampsia symptoms including high blood pressure, severe headaches or swelling.
According to Better Health, pre-eclampsia is the most common serious medical complication of pregnancy, affecting around five to 10 per cent of all pregnancies in Australia. 
Most women with pre-eclampsia feel fine, which is why regular antenatal check-ups are so important.
Please speak to your doctor if you have concerns.
Beyonce Shares Amazing Maternity Shoot Pics: 'I Have Three Hearts'
New Blood Test Can Predict If A Woman Is At Risk Of Developing Preeclampsia
The Healthy Mummy Pregnancy Smoothie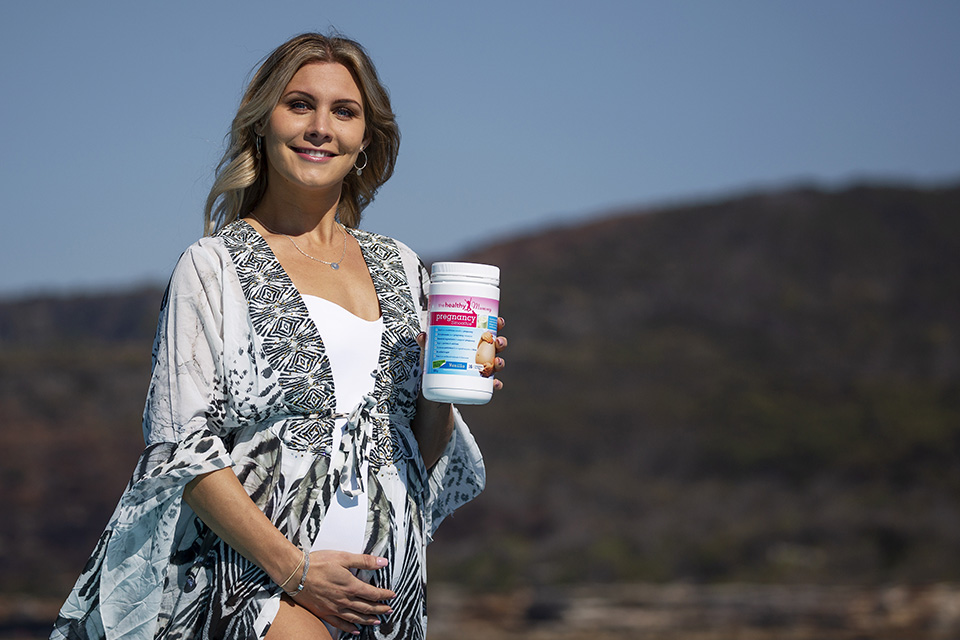 The Healthy Mummy Pregnancy Smoothie is designed to complement, not replace, your prenatal vitamin intake. Our nutritionists ensured that the vitamins and minerals in the smoothie are at a low level so there is no risk of doubling up on any pregnancy vitamins.
It is ideal as a high-protein, high-calcium snack in pregnancy. You can download the Pregnancy Smoothie Label here.
To purchase yours, click here.
*Please note that The Healthy Mummy Pregnancy range promotes healthy weight gain in pregnancy*