Warning: this brilliant interactive video is a little bit addictive.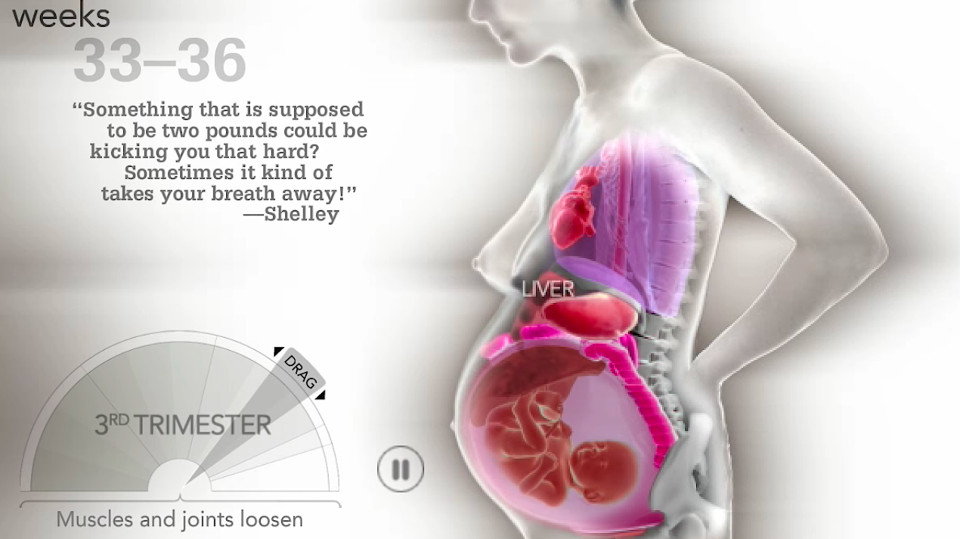 If you've ever wanted to see just how your insides cope when growing a new life, just grab the interactive dial on this video and watch in awe.
Make room for baby
Chicago's Museum of Science and Technology has just release this 'interactive'  – which can be used as a hands-on way to view pregnancy, or can be watched as a YouTube clip.
By using the dial, you can progress through a typical pregnancy, and watch how a woman's organs are pushed and moved to make way for their bundle of joy.
There are also a series of fascinating facts that accompany the progressions through pregnancy.
For instance, did you know that when you're between five and eight weeks pregnant your estrogen increases one thousand fold? And between 25 and 28 weeks your bub is moving 30 times an hour.
The video also features quotes from mums explaining how they felt or what they thought during each stage of pregnancy. It's a great glimpse into how different pregnancy is for each woman.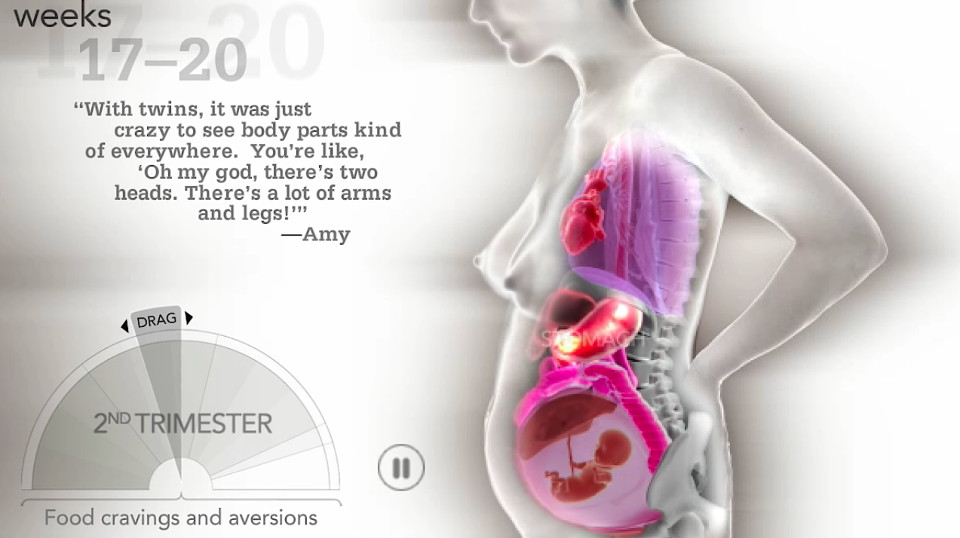 To give the interactive version of the video a go, head to Make Room For Baby – it's also a great way to help your other children learn about what's happening in your body.
The Healthy Mummy Pregnancy Smoothie
Pregnant women need additional calories and nutrients in pregnancy and our Pregnancy Smoothie and Eating & Exercise Book have been specially formulated to help women reach these additional calorie and nutrient needs.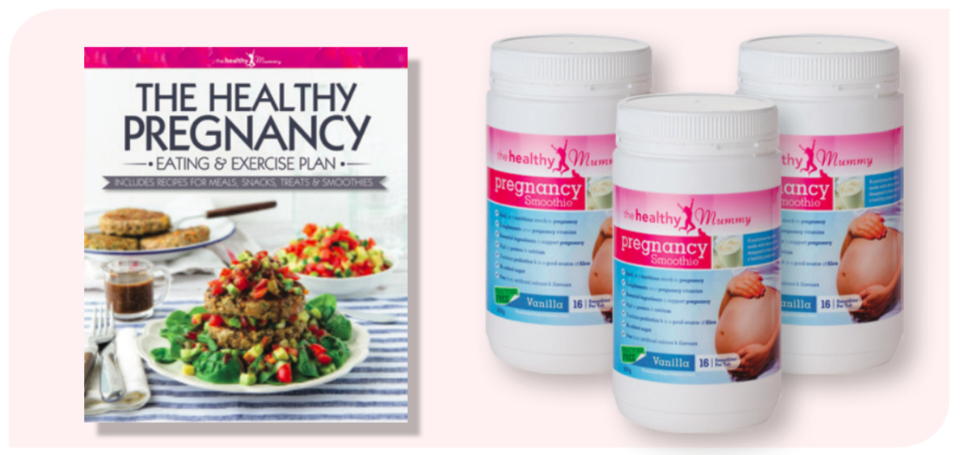 The Healthy Mummy Pregnancy Smoothie is designed to complement, not replace, your prenatal vitamin intake. Our nutritionists ensured that the vitamins and minerals in the smoothie are at a low level so there is no risk of doubling up on any pregnancy vitamins.
It is ideal as a high-protein, high-calcium snack in pregnancy. You can download the Pregnancy Smoothie Label here.