A busy mum's guide to boost immunity in 7 ways
Your immune system is always hard at work protecting your body from disease. But there are ways to help support this intricate system in your body to help reduce your incidence of illness (or at least reduce the severity).
Especially as winter is right on our heels, boosting our immune systems is vital to keeping healthy and flu-free.
Discover 7 ways to boost your immunity, busy mums, we're talking to you!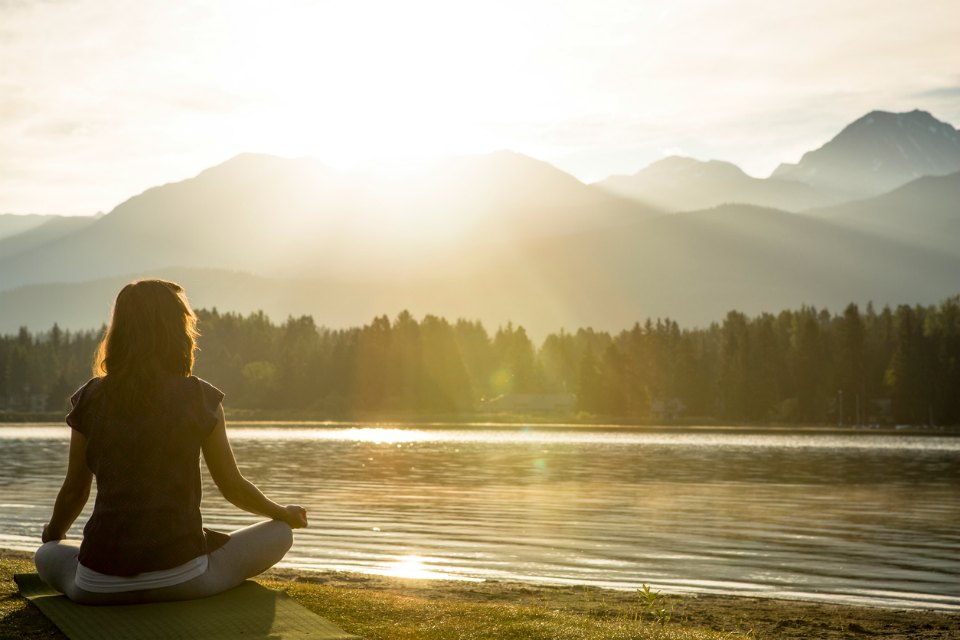 7 ways to give your immunity system a boost
1. Enjoy fresh healthy food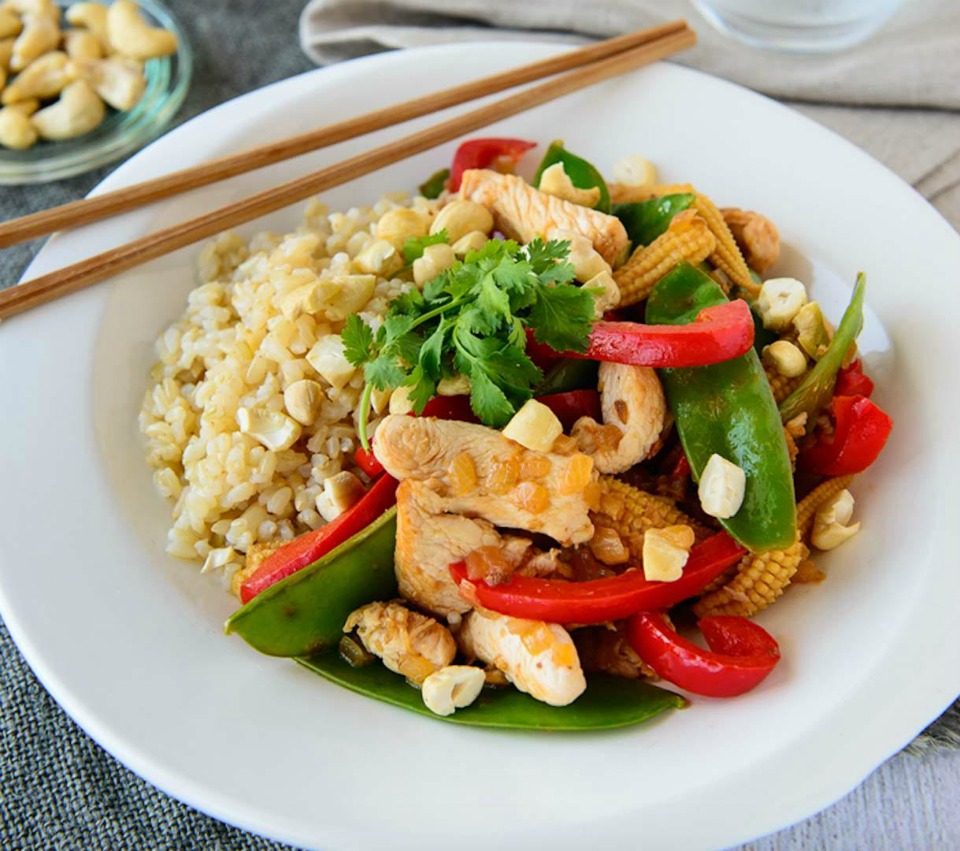 The immune system is supported by what you eat. Greasy food or snacks high in sugar and fat aren't going to do the job. It's fresh fruit and vegetables, wholesome wholegrains, nuts, seeds, meat and dairy that should be your go-to.
The 28 Day Weight Loss Challenge is all about balance and offers you thousands of recipes using fresh healthy food to keep you and your family in good health.
2. Get enough sleep
Easier said than done with kids, right? But even if you are up early or through the night with the little ones, prioritise your own sleep.
That might mean giving yourself a bedtime (and sticking to it!) rather than staying up late and burning the candle at both ends. Sleep gives the body time to heal and repair, so it's an essential part of immune support.
3. Get some sun
We are all told to slip slop slap but many of us are deficient in Vitamin D (which comes from the sun). The sun can actually help regulate and support a healthy immune system.
Keep in mind that you don't want to get sunburned but getting outdoors for 20 minutes to soak up some sun (even if it's just to hang washing or do some gardening!) can be beneficial.
4. Get moving to reduce stress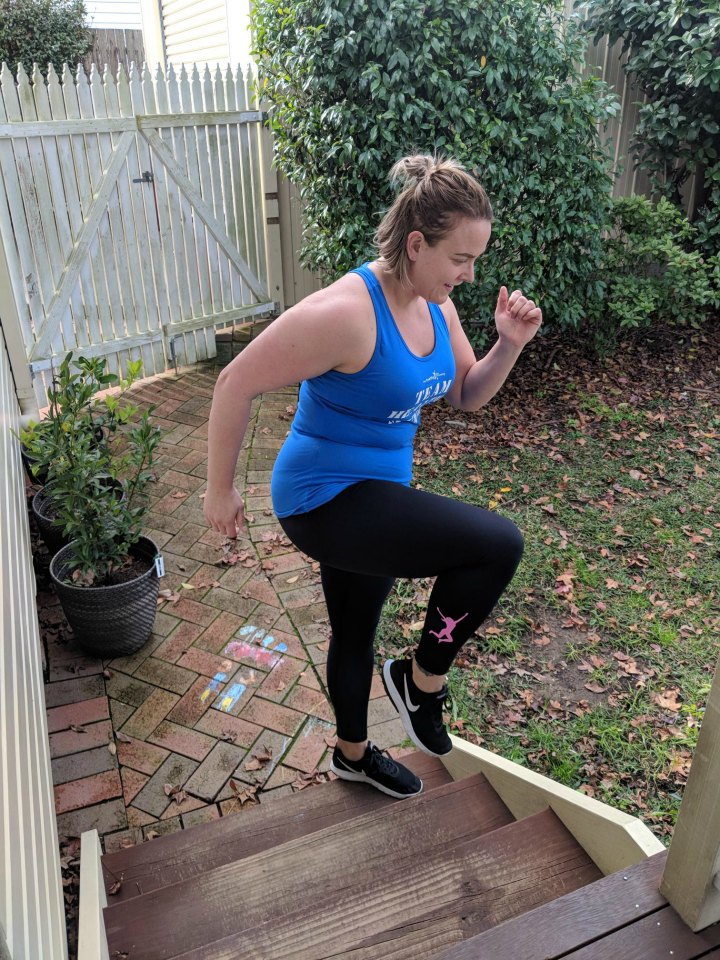 Taking some exercise can get the blood pumping and lower blood pressure, alleviating stress on the body.
Rather than exercising at the gym or for big chunks of time (which can be tricky as a mum) you can break it down into manageable chunks. 10 minutes here and there quickly adds up to a decent workout over the day.
Check out the 28 Day Weight Loss Challenge app for great workouts to do at home.
5. Practice good hygiene
Washing your hands regularly and staying on top of food hygiene in the kitchen is an important part of staying well. This avoids the spread of germs that can cause tummy upsets or coughs and colds.
Encourage the kids too, for instance you could insist that everyone does a thorough hand-washing before meals.
See these Australian states that offer a free flu vaccine for children.
6. Cut down on (or cut out) alcohol
If alcohol has become an everyday occurrence rather than a weekend tipple, it could be a good idea to change your habits.
Alcohol impairs the body's ability to heal and protect itself from germs, and can also lead to some less-than-ideal food choices (especially the next day!).
Why not try restricting alcohol just to weekends, or even try giving it a break altogether and enjoy the clear head and reduced calorie intake.
7. Supercharge your Smoothie and give your Immunity a Boost!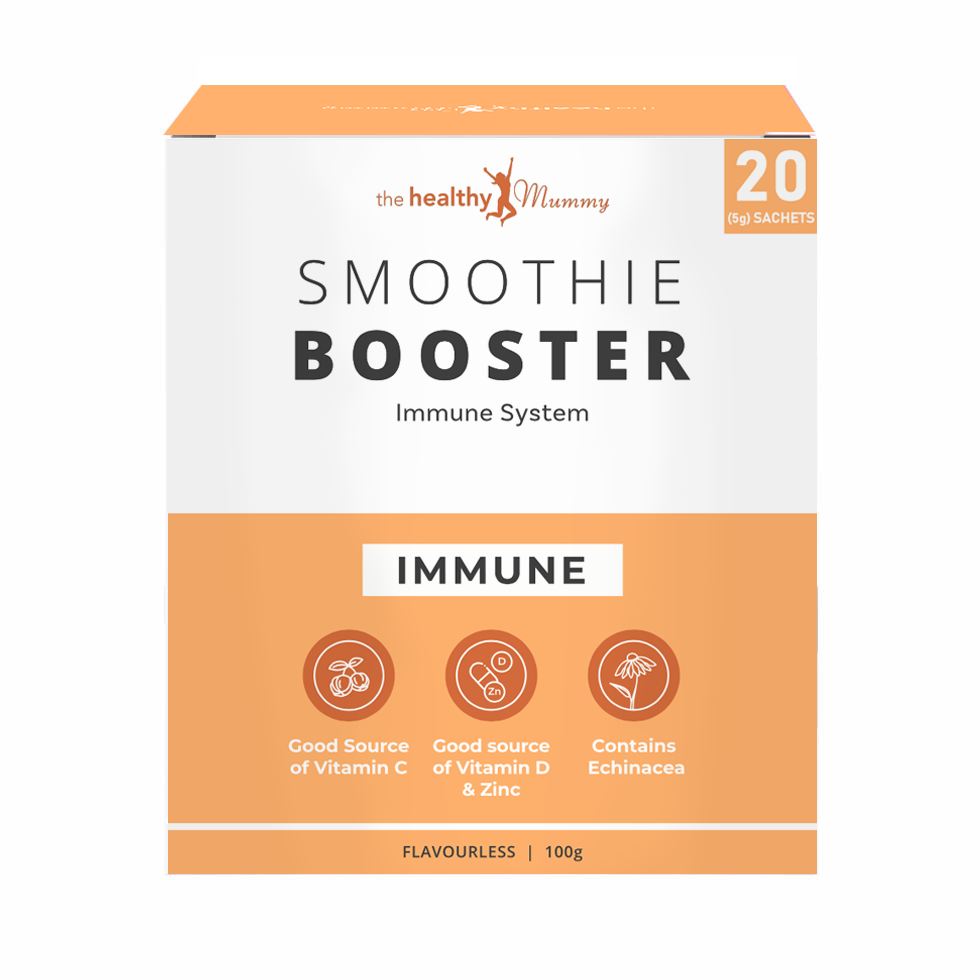 Add this flavourless and colourless supplement to your smoothie for a boost for your immunity!
This great new product has been formulated with NATURAL and PLANT-BASED ingredients including Acerola Berry for Vitamin C, Mushroom for Vitamin D and Guava Leaf for Zinc. It will supercharge your smoothie, or can be added to water or even sprinkled over food.
Reasons to love the Immune Smoothie Booster?
20 individual 5g sachets to add to your daily smoothie, yoghurt, water or juice
Flavourless
Good source of Vitamin C
Vitamin D from Mushroom extract contributing to normal immune system function
Contains Echinacea
Zinc necessary for normal immune system function
Contains natural, sweet-tasting protein Thaumatin
No artificial colours, flavours or preservatives