8 tips to boost your metabolism for great results
We already know that our metabolism affects everything from our weight to our energy levels, but did you know you can take some simple steps to make it work even faster for you?
Besides just eating well there are loads of ways that you can boost your metabolism so that your body goes into fat burning mode, even when you are just sitting down, or sleeping.
It's not just genetics that determines our metabolism (though they do play a role). Try making these changes to push your results into top gear.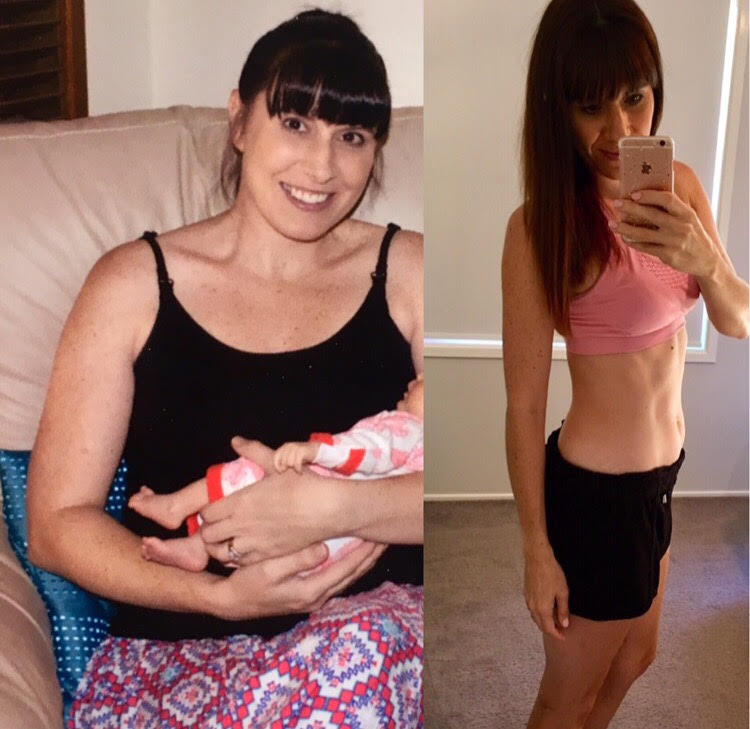 8 tips to boost your metabolism for great results
1. Don't skip meals and snacks
At the Healthy Mummy, we do not advocate skipping meals. We don't even recommend skipping snacks! As part of the 28 Day Weight Loss Challenge we recommend 3 main meals and 3 snacks per day, depending on your calorie needs.
You need to use food as fuel, and when you skip meals you send your body all the wrong signals.
Breakfast, especially, is super important as your metabolism has slowed right down while you sleep. Get things firing on all cylinders with a healthy start to the day such as a Healthy Mummy Smoothie which will take about 2 minutes to make.
2. Pop some protein in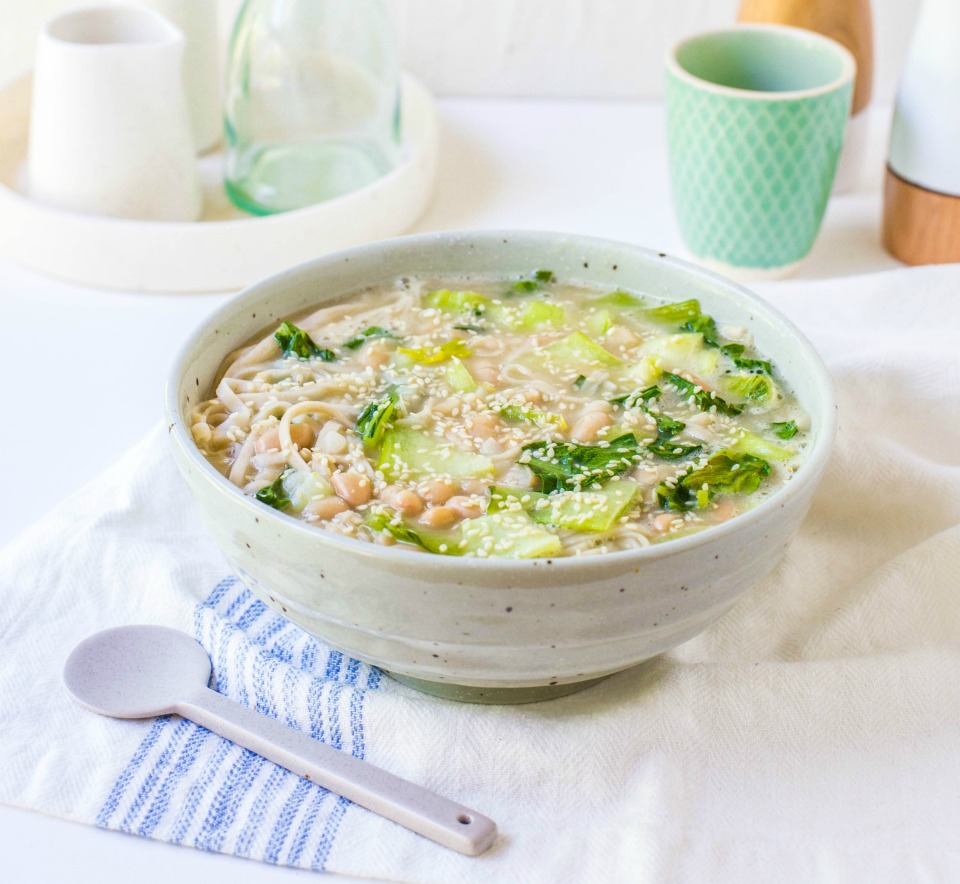 Ensuring there is protein in your meals is going to keep you fuller for longer, meaning you'll be less likely to reach for unhealthy snacks to 'fill the gap' – think meat, eggs, tofu, nuts and seeds, and legumes such as chickpeas or lentils.
Why not try making a big batch of soup such as our Ginger Soba Noodle Soup (with protein from the cannellini beans and bok choy) to enjoy as a healthy protein rich lunch throughout the week.
3. Keep snacks on hand
Between main meals, your metabolism slows down. Keep your blood sugar levels stable by ensuring you have healthy snacks to hand to eat for morning and afternoon tea.
Give the high fat and high sugar snacks a miss (these are usually the ones in the glass cabinet at a café!). These will make you feel sluggish and sometimes squeamish, as your body struggles to process the fat and sugar. Go for natural 'real' foods as much as you can.
If you're breastfeeding, you need to take in around 500 extra calories per day to support your milk supply. An extra snack or some healthy dessert can be a great way to do this, or add some extra side dishes to your main meals.
4. Add these to your shopping list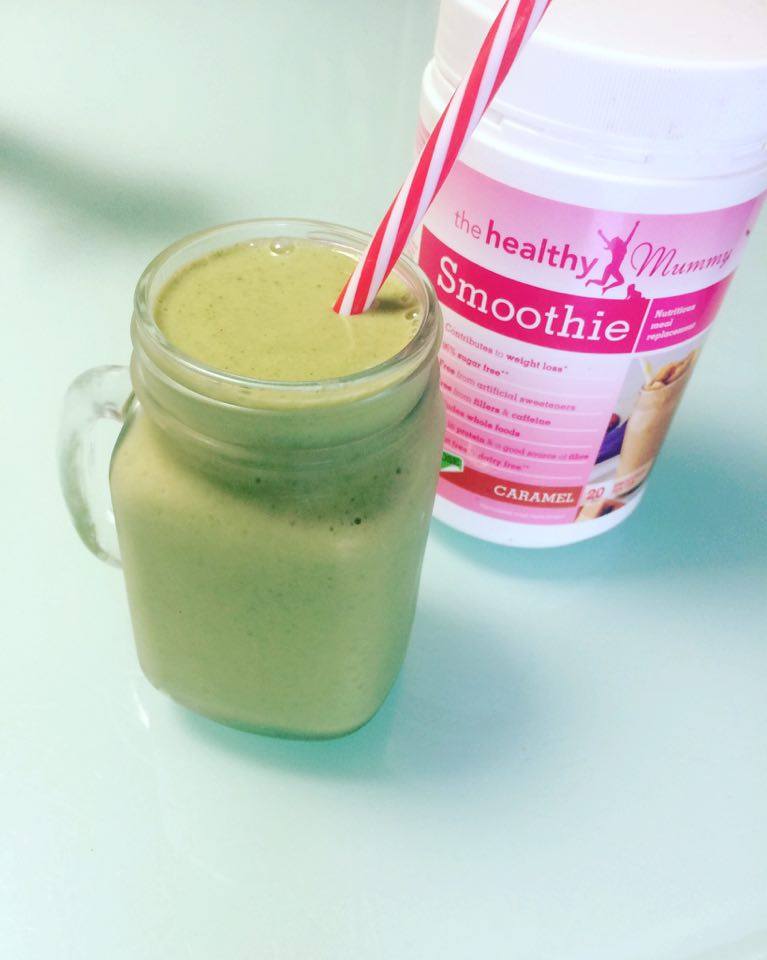 Some foods are thought to help boost your metabolism, so why not go for recipes that include the following:
Add baby spinach to your Healthy Mummy Smoothie
Cook with olive oil or use it for your dressings and marinades
Add blueberries to yoghurt for a healthy snack
Snack on almonds when you feel like something crunchy
Enjoy oily fish such as salmon or tuna in your dinners or in a sandwich
Boil a few eggs to use as a quick hunger blocker.
5. Go for the wholegrain option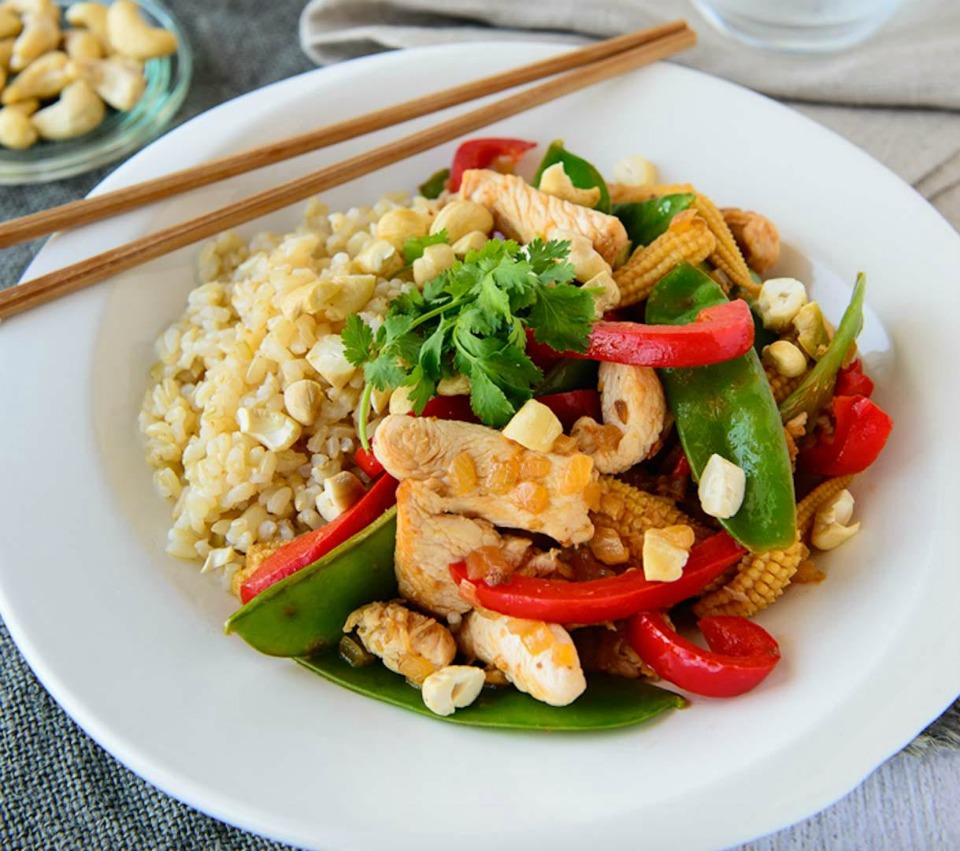 You might be eating foods that help fill you up such as bread, rice or pasta – but are you choosing the wholegrain option?
White carbs are going to make your metabolism slow down and become sluggish, so always go for the grainy/wholemeal option.
You don't have to cut carbohydrates out in order to lose weight, but choose quality carbs rather than the refined white ones when you can. For something different, try the Honey Lemon Ginger Chicken Stir Fry with Brown Rice.
6. Water water everywhere
It's easy to get into the habit of drinking juice, soft drink or sports drinks. But all that sugar wreaks havoc on your metabolism. The sugary drinks actually make you more dehydrated.
To properly quench your thirst, water is all you need. Keep your water bottle on hand at all times, or get into the habit of having a drink every time you're near the sink.
7. Healthy Mummy Metabolism Support Tablets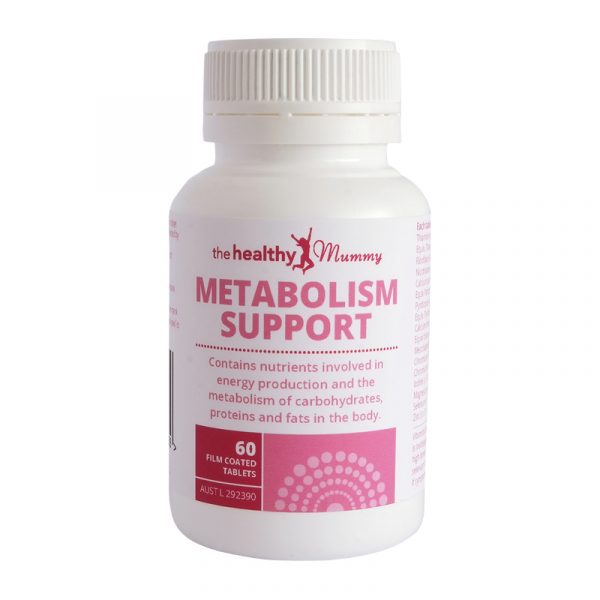 The Healthy Mummy's Metabolism Support is a two a day formulation to help in the metabolism of carbohydrates, proteins and fats in the body. It is formulated to work with four key foundations mind – thyroid care, metabolism (fat and carbohydrate), glucose handling (uptake and transportation to cells) and energy production. These are key foundations to help you succeed and achieve your goals.
Get your Metabolism Support here
8. Get a move on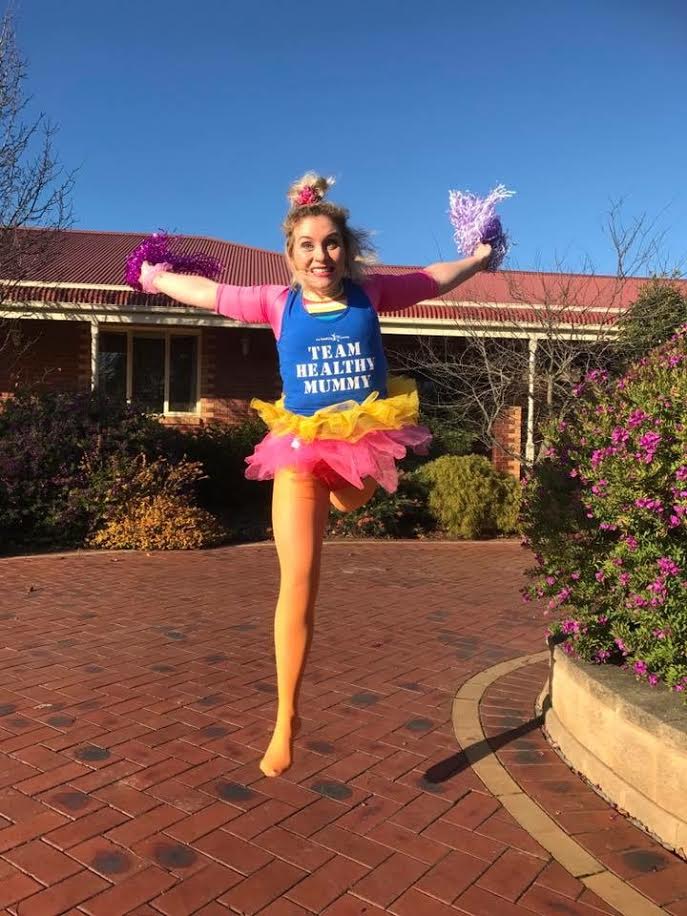 Did you know that the more muscle you have, the harder your metabolism works? That's why we encourage cardio and strength training as part of the 28 Day Weight Loss Challenge.
You don't need to join the gym to do exercise, you can involve the kids while you lift weights (cans of tomatoes work well) or do some planks in the loungeroom.
Or get into the habit of doing squats while you hang out the washing, or lunges while you wait for the kettle to boil.
Fit exercise in wherever you can, you don't need to do it all at once. It all adds up over the day.
Have you tried DanceFit? 10 minute bursts of fun dancing that are actually a great way to exercise (with or without the kids). Read our article HERE showcasing 6 Healthy Mummies who are dancing themselves fit.
28 DAY WEIGHT LOSS CHALLENGE STARTS SOON!
Take part in the 28 Day Weight Loss Challenge with tens of thousands of other mums and make this month YOUR BEST EVER!

10) Be INSPIRED & MOTIVATED by mums who have reached their goals
1.Rae Willingham

Mum of three children young children, Rae, has overcome negative self belief in the face of  some very big obstacles. After losing 25kgs* and maintaining her goal weight with The Healthy Mummy 28 Day Weight Loss challenges she says:
"I am no longer the girl who suffered debilitating anxiety and regular panic attacks. The one full of excuses not to go out and enjoy life. I am now this amazing butterfly who loves her life and lives it with no worries (well far fewer, I am still a woman after all!)".
2. Jo Hart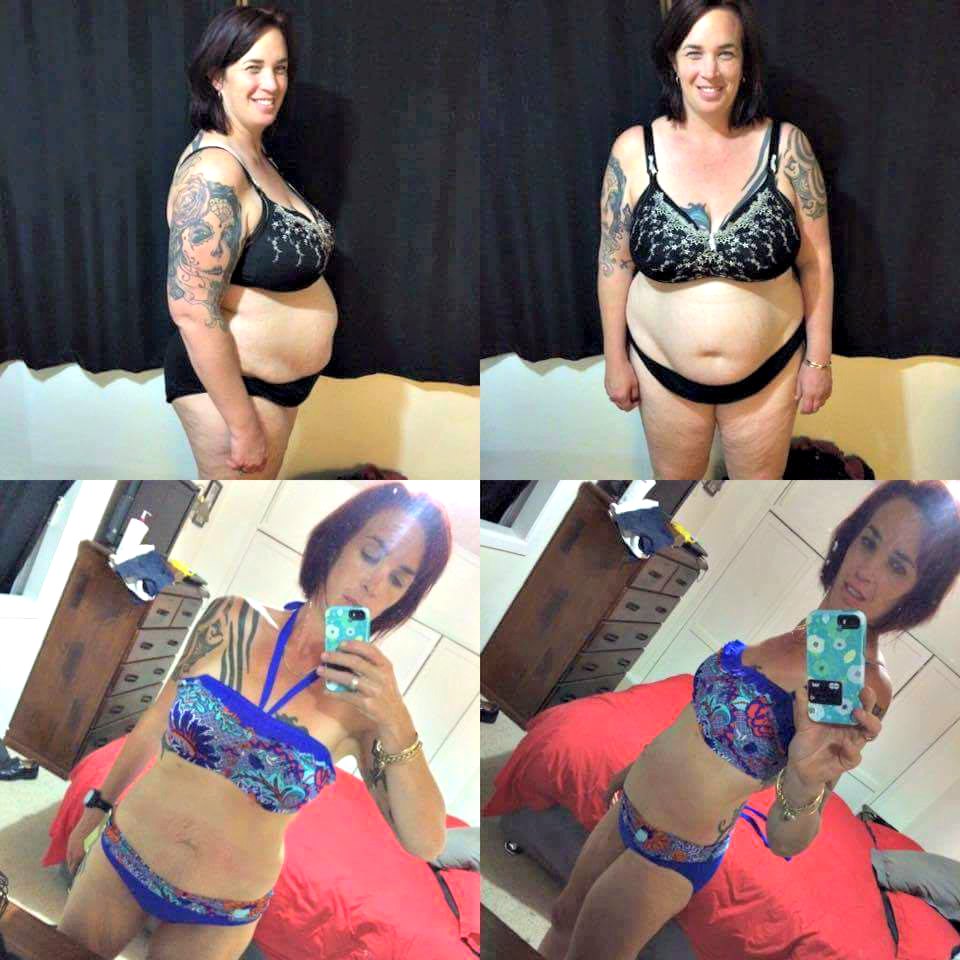 Jo Hart not only rocks her new bikini, she has lost 38kg* with The Healthy Mummy 28 Day Weight Loss Challenges.
She says:  "I am proud of the change I have made for not only me but for my family too".
3. Renee Harrison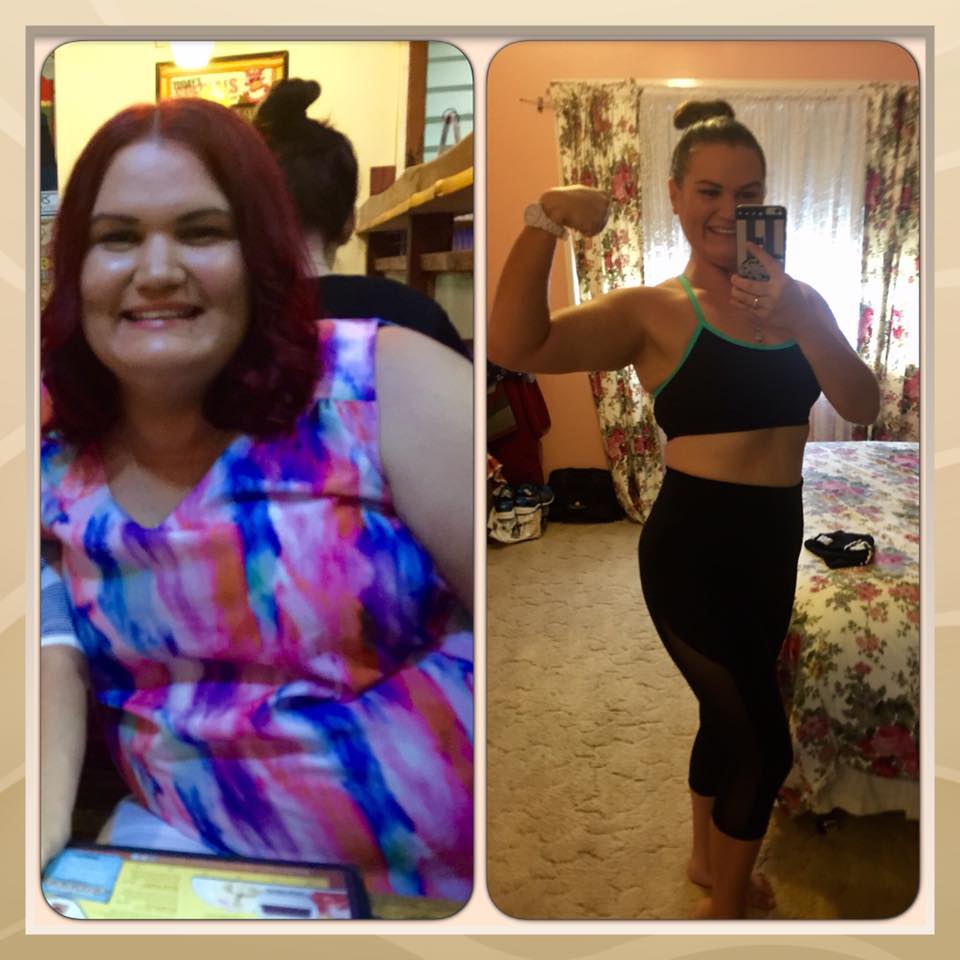 Mum Renee, from Central Queensland, has overcome depression and anxiety stemming from an abusive relationship and transformed her body losing 41kgs* (from 115kgs to 74kgs) with The Healthy Mummy Smoothies, free snack recipes and portion controlled high protein meals.
She says: "previously I lived day by day, but now I embrace life as it were my last day on the earth!".
4. Elle Temple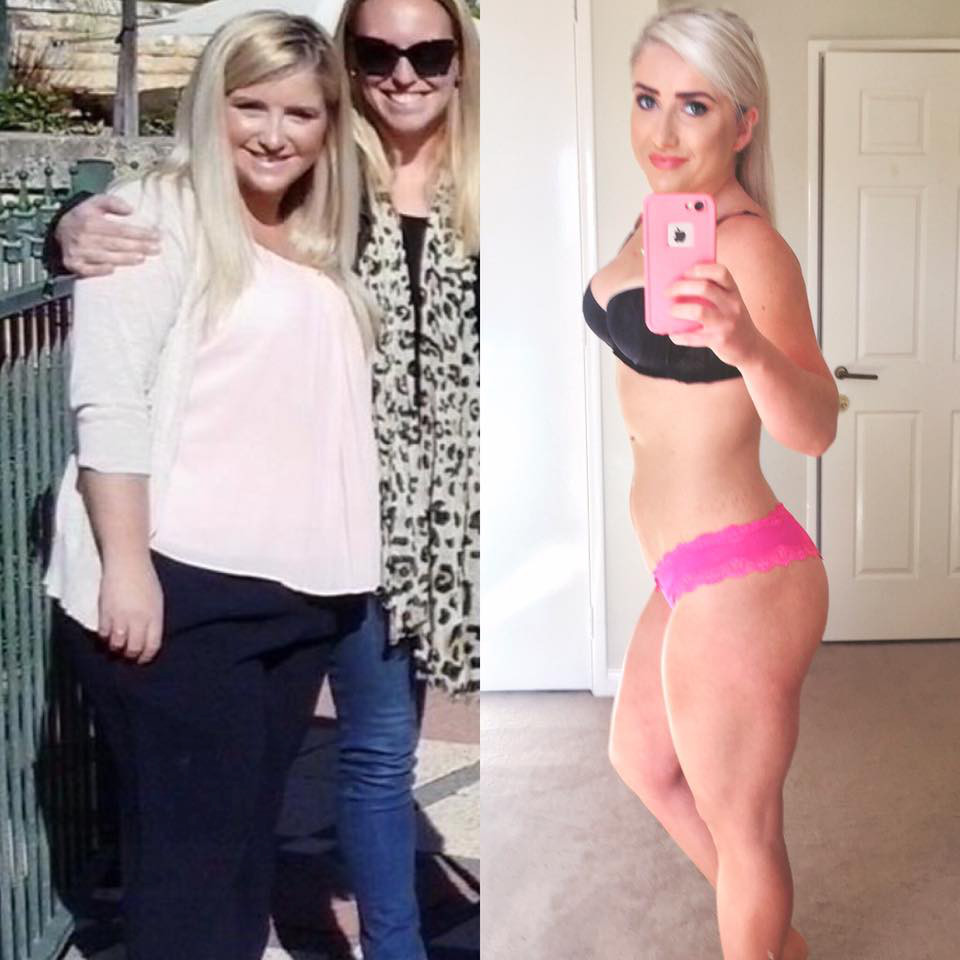 Smashing her weight loss goal of 25kgs* (from 83.6kg to 58.6kg) with The Healthy Mummy 28 Day Weight Loss Program, Elle now focuses on toning up.  Elle says
"today I am thankful that I am no longer afraid of having photos taken of me. I love that I have photos to look back on and am proud of how far I have come. From being 'obese' and having no energy to tackle my day, to being a healthy weight and being able to spring around with my crazy toddler".
If you want to lose 4kg then come and join over 20,000 other mums on the 28 Day Weight Loss Challenge