Born Sleeping: One Family's Heart-Wrenching Stillbirth Story
*Trigger warning: this article deals with stillbirth and contains confronting images*
In Australia six babies are stillborn every day. That's six families leaving hospital without their much-wanted baby each and every day.
This brave Aussie mum has shared her unimaginably difficult story, from the moment she realised her beautiful boy was no longer moving to how she continues to grow from her loss, two years later.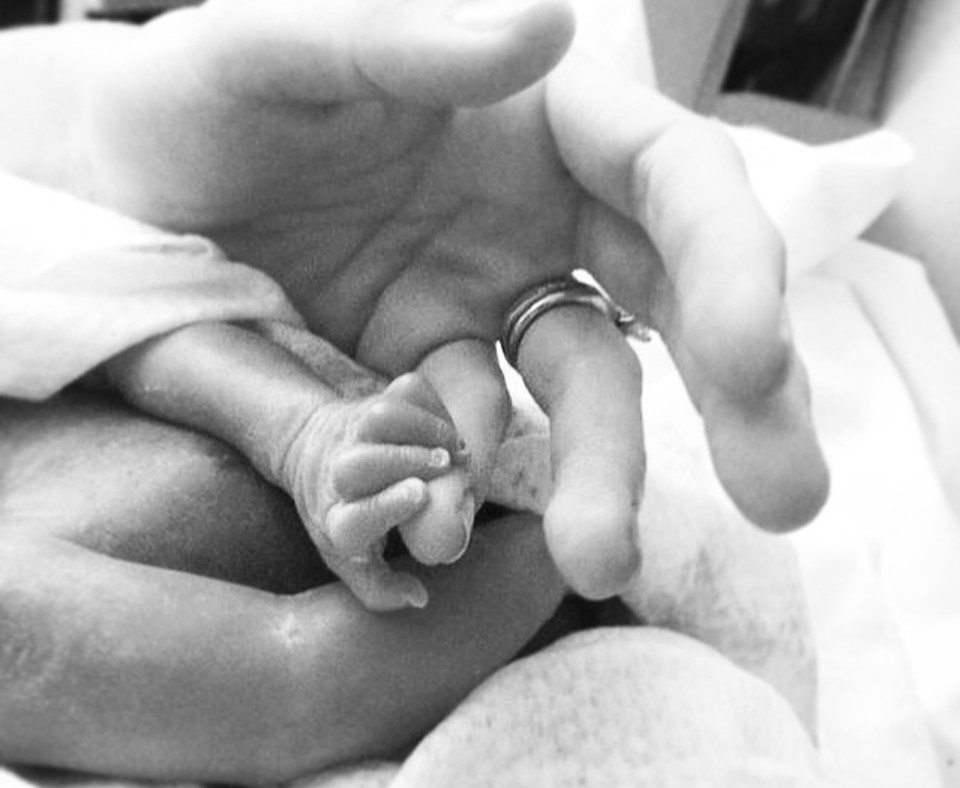 For Perth couple Laura Sheehan and her husband Brett, life was incredibly sweet. They had their boisterous toddler Brody, affectionately known as Hurricane. and were about to move to the South of France, after professional rugby league player Brett was offered a contract.
They'd also recently found out they were expected baby number two.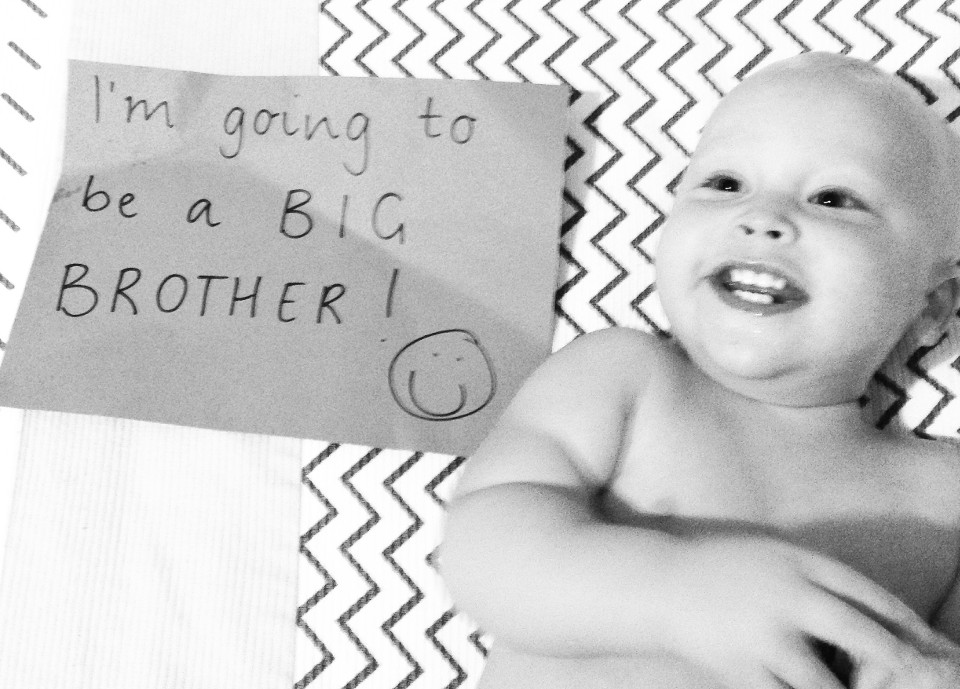 The family were away from Brett for six months while he fulfilled the UK leg of his contract. They were reunited when Laura was seven months pregnant.
28 Weeks Pregnant And A Trip To IKEA
On arrival in France it was obvious the family would need some home comforts for their new abode, so a trip to IKEA with 18-month-old Hurricane was just the ticket.
It was on the journey home from this shopping trip that Laura would feel her beloved baby Beau move inside her for the last time.
"I sat tired and contented with my arms wrapped around my belly feeling the gentle stirrings of my Beau rolling and rocking within me," she wrote.
"In the whirlwind of arriving I really hadn't found time to sit and just be with my baby. All mothers will know what I mean, those quiet, silent moments when it's just the two of you, the noise of the rest of the world softens for just a short time and you are bound, completely in touch with this remarkable little being, it's just you and your baby.
"He stirred so much for that drive and for most of the night, lively, vibrant, almost innocently playful, playing with his mummy, as though he was smiling, happy. That time, in truth was the last time I definitively and with strength felt him move."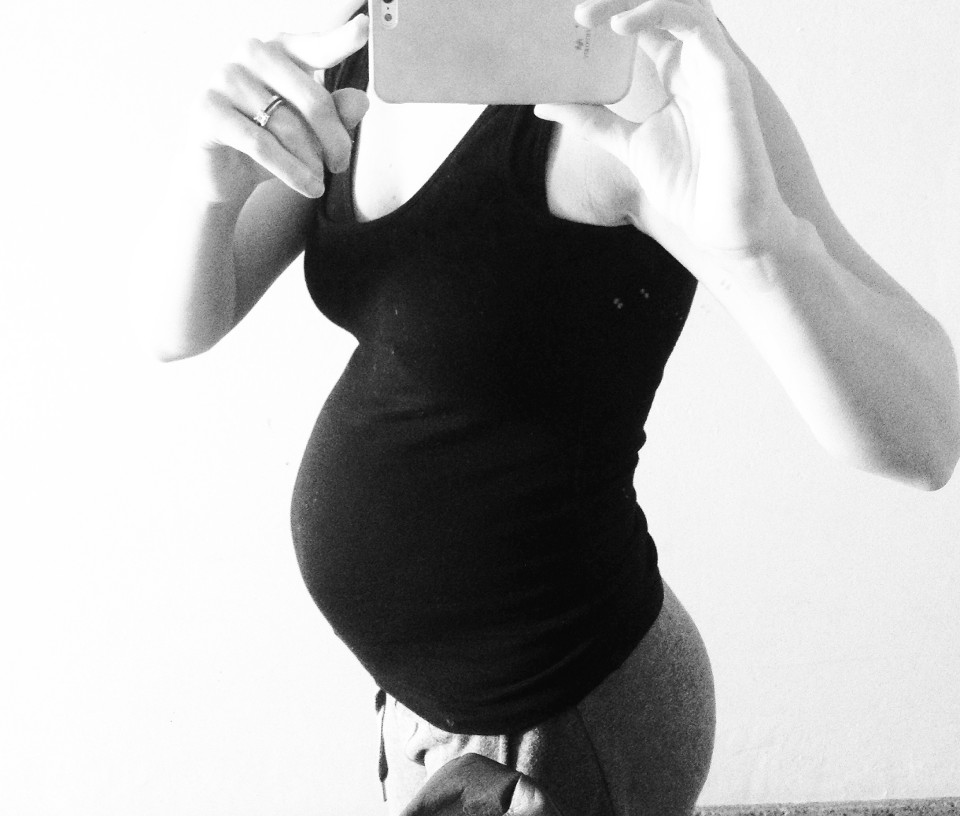 A Worrying Realisation
It wasn't until much later that the mum came to that realisation, when she was finally sitting quietly.
"With my feet up on the couch, cup of tea in hand, taking a moment in the quiet…I made the conscious time to sit and feel my little one wriggle. Silence. Not a slight shift in position making himself comfortable or a fluttering, twitching kick. Silence. I thought to myself he must just be sleeping.
"Hours passed and I began to become more aware that I still had not felt any strong purposeful movements, no solid kick or shifting shoulders, no tucking elbow against my ribs or rushing, peddling feet."
No matter what she did, drank a cold glass of water, tickled her tummy – Beau was still.
The next day came with a worrying realisation.
"Slowly I inch my way, sliding along the mattress as elegantly as all heavily pregnant women shuffle out of bed. As I stand I feel a slow, gentle roll forward from within, it didn't feel right, limp, lifeless, not an exertion or a rocking shift."
On Being Told There Was No Heartbeat
The family organised an ultrasound, which proved difficult with their language barrier, but what they saw on the screen didn't need translation.
"Slowly becoming clearer, there he was, our boy, our beautiful baby boy, the outline of his head, his face, his arms, his legs, his hands and feet, his big round belly, my eyes scanning quickly resting on his chest, the white light, the blinking flash of light, gone, no flicker, just still," she wrote.
"Everything slowed around me, looking at my husband I could still see hopeful joy on his face, still just happy to finally see his boy, intrigued, our Hurricane wriggling and wrestling in his arms.
"I feel a hand, soft, somber, delicate, take mine, looking, the doctors eyes, sad, meet mine and tapping on his chest I hear him say the words 'non le coeur' …no heartbeat.
"Screaming in utter disbelief I hear my husband voice cracking 'No!' crumbling, folding to his knees, the Hurricane, frightened by the emotion wrapping himself around me, I rock, back and forth, tears breaking, fallen, heaving, broken, my husband, now arms around me, crying, sobbing.
"I will never forget that 'No' from his lips, the sound it made, the heartbroken gasp before he spoke, it split me, struck me to depths, I'll never be able to reach or remove it from."
Laura And Brett Meet Beau
Laura describes the feeling of carrying her deceased baby in heartbreaking eloquence.
"I am a coffin. My body that once carried hopeful life, now carries helpless death. I move and I feel the lifeless, heavy body of my son clunk and tumble forward within me."
It was two days before she was induced; Laura enduring a painful and emotionally draining labour, before welcoming her boy into the world.
"That moment of painful release and I let go, I let him go and physically for the final moment we are no longer locked as one. Our connected bodily journey over, and for a brief moment I am quiet, empty, hanging weightless in the air of it.
"Over the haze I can hear my husband's cracking, broken voice filter in 'he's here, he's here'. Placed in my arms is the small, fragile and achingly lifeless body of my son. Beautifully and with love the midwives, these foreign speaking angels, had wrapped him and maternally placed a beanie on his head."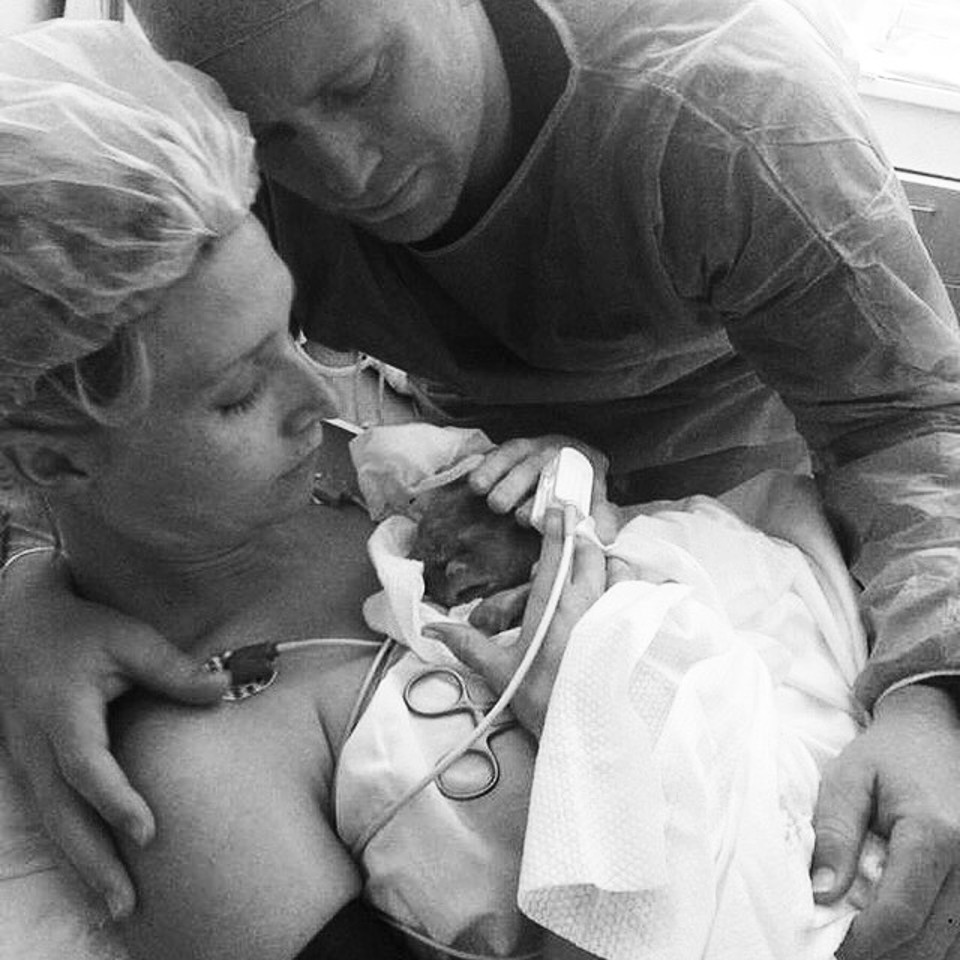 Time To Let Go
She says in that moment she felt disconnection, and couldn't absorb the moment, but still cherished her son.
"I held him, I breathed him in, I kissed his head, his cheeks his lips, I felt the weight of him against my chest and his cradled curve in my arms, but I knew he was gone, that perfect soul I had been connected to, he had left me, I had lost him and he was gone."
And then it was time to let go of her longed-for son.
"Laying back down upon my bed, exhausted, fragmented, shattered, it is difficult to describe the utterly broken splintering of yourself, the pulling of the physical and emotional crushing of exhaustion, I close my eyes.
"Bring myself to feel it, I cradle my now soft, empty belly and I weep, no screaming, no anger, just the billowing and flowing of gentle tears for my sadness, for my loss and for the aching distance I now feel between he and I, between Beau, my son."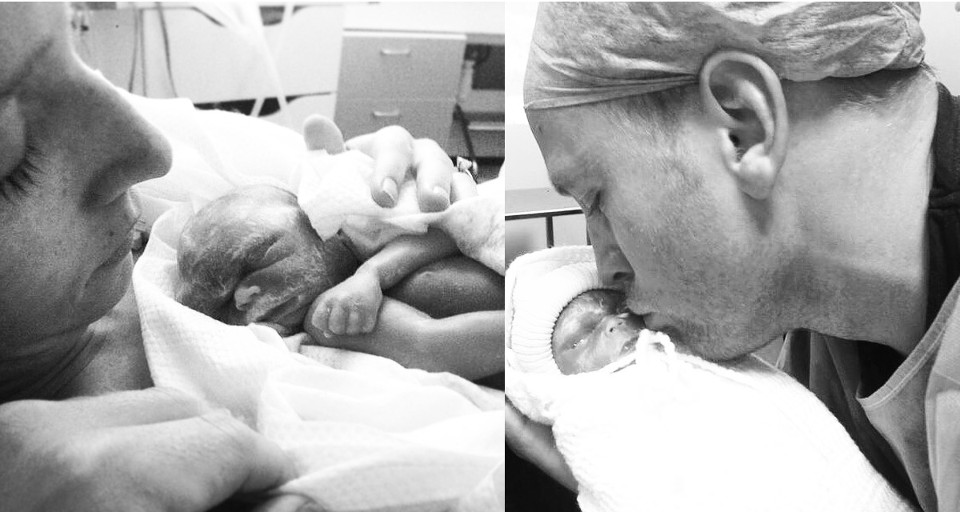 Laura is speaking out about Beau's death to raise awareness of stillbirth and to help other grieving families.
"For now, with the journey ahead, all we needed was the love and new found strength between us as we prepared to take, together, each day, just one step at a time"
Laura and Brett have since welcomed their 'little ray of sunshine', daughter Daisy.
Stillbirth In Australia
The rate of stillbirths in Australia hasn't changed in two decades, and in 40 per cent of cases the cause isn't known.
The Stillbirth Foundation is working to reduce the rate of stillbirths in Australia through research. It offers support for families dealing with babies born sleeping.
For more information on Laura and Brett's story, head to The Whole Mummy.
(Images courtesy of The Whole Mummy)