Mum Diagnosed With Cancer While Pregnant Celebrates Double Mastectomy: 'I'm So Grateful'
A brave mum has taken to social media to share her heartbreaking story.
Elenor Tedenborg, 45, was diagnosed with breast cancer in November, while she was 34 weeks pregnant with her second child.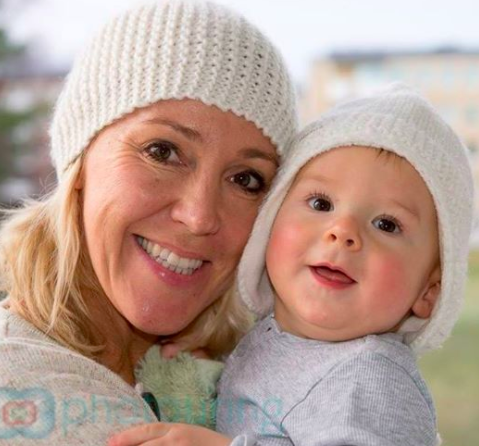 Elenor Was Diagnosed With Breast Cancer While 34 Weeks Pregnant
Her daughter Eli was born two weeks after her diagnosis and Elenor began chemotherapy 12 days later.
"It's all done, and I'm so grateful," the mum-of-two said on a Facebook clip after the surgery.
"They're both gone. It might sound bizarre (but) I'm actually really happy about that. I guess it makes it feel like it's a lot less possible for me to get the cancer back.
"I've heard a lot of stories over the last few months, they get it in one breast and in a couple of years later they get it in the other breast.
"It's all done. I'm so grateful for all the love that you have given me."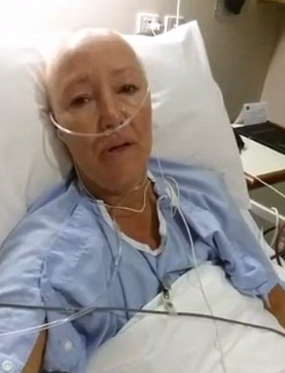 Elenor later told News.com.au she "couldn't have asked for a better result."
"I've lost my hair and I have no boobs but I've accepted my body for the first time in my life," she says.
"By having everything stripped off, by losing things that I thought were me, it's helped me learn to love myself more. I've found myself in a different way."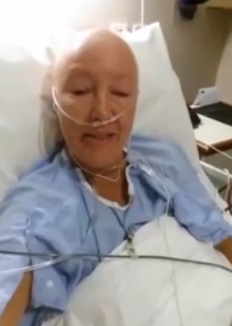 The mum-of-two is now waiting on test results from the removed tissue and is hoping the cancer has gone for good.
We're so touched by Elenor's bravery during such a tough situation. She is an inspiration to all women everywhere. We wish her and her family all of the best.
Check Your Breast Health
According to the latest cancer report from the Breast Cancer Care WA, it's believed one in eight Australian women will be diagnosed with breast cancer before the age of 85.
Being aware of changes in your breasts and understanding the signs and symptoms of breast cancer could help save your life.
Free mammograms are available every two years to all Australian women aged 40 and over who do not have any symptoms of breast disease.
Don't forget the Breast Cancer Australia website is your go-to place in regards to breast help. It has a range of resources and information that can help you learn the possible signs of breast cancer.
If you have any concerns, we advise you see your GP as soon as possible.