Brave Mum Urges People To Get Their Skin Checked Following Devastating Melanoma Diagnosis
Hills District Healthy Mummy Consultant Caren is urging people to get their skin checked as soon as possible. The mum of two was devastated to discover a routine check revealed she had a cancerous mark.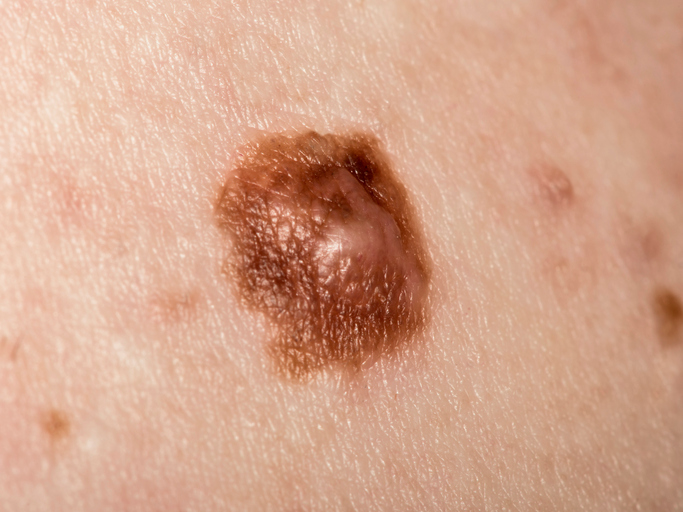 Caren's Husband Urged Her To Have A Routine Check
"My husband has been asking me for some time (okay, nagging!) to go for a skin cancer check as he goes regularly like we all should," says Caren. 
"I used to be an absolute sun worshiper. I used to spend a lot of time at the beach, on boats, in the solarium (in my younger stupid days), any chance I could get to get in the sun smothered in baby or coconut oil. The darker the better! 
"My father had stage 3 melanoma when I was younger, but I always had the attitude that he is English, I have Mum's Maltese skin- it will never happen to me."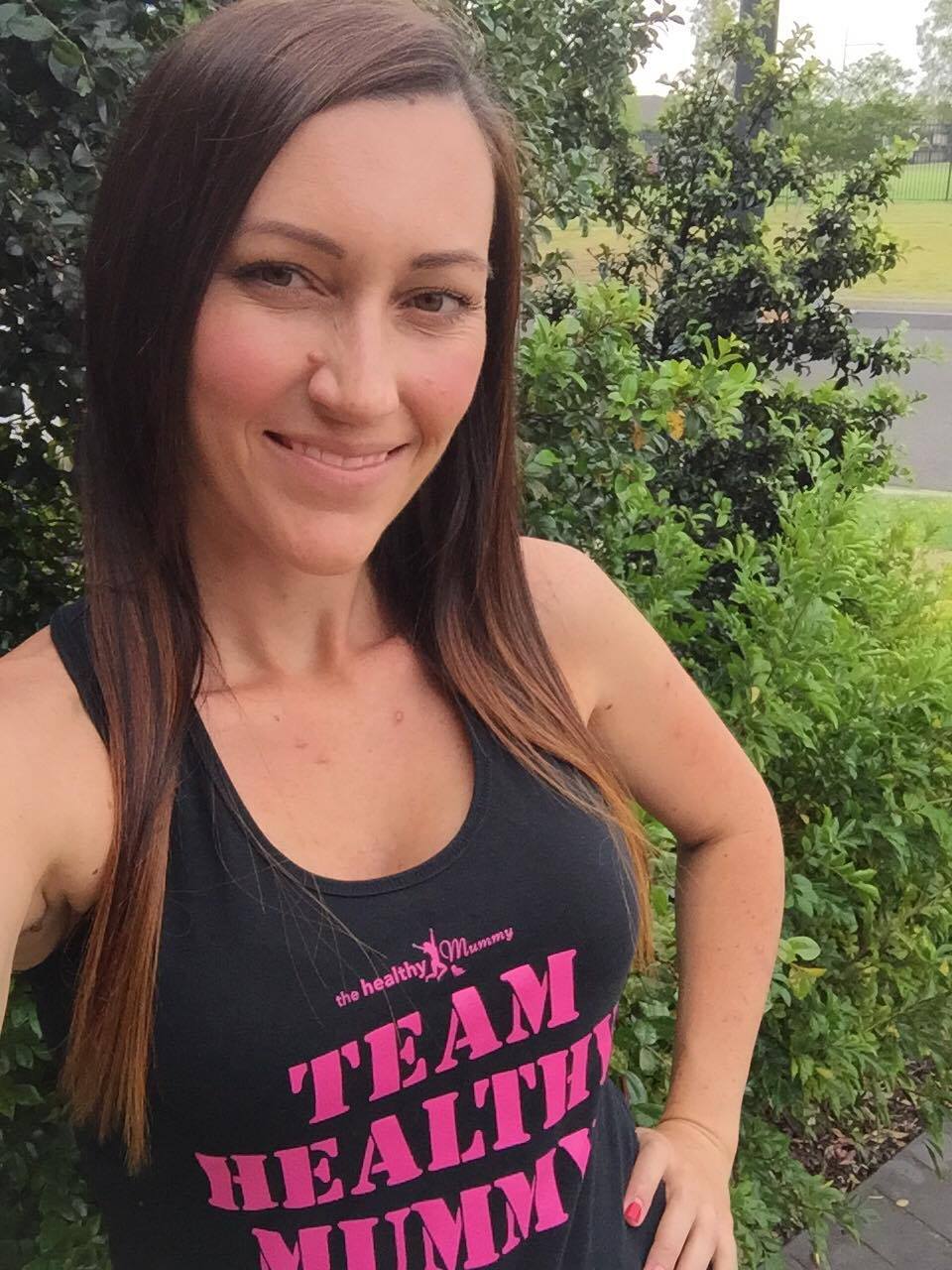 Caren says she decided to finally set herself the goal of getting her skin checked this year.
"When I got my fantastic Healthy Mummy diary this year, I sat down and looked at the goals section and thought of what I could put for a non-weight loss related goal. I decided I would finally go get the skin check and get hubby off my back and wrote it in as a January goal," she says.
"I tried to make an appointment in January, but they were full so I made it for February 16. We went on holiday the week before and I accidentally got really burnt while running so was going to cancel the appointment but hubby would not let me.
"I went to my appointment and they found a suspicious mark on my forehead near my hairline. I had noticed this appear a few years back and grow and change, but foolishly ignored it, again thinking it would never happen to me, and I have lots of marks from time in the sun."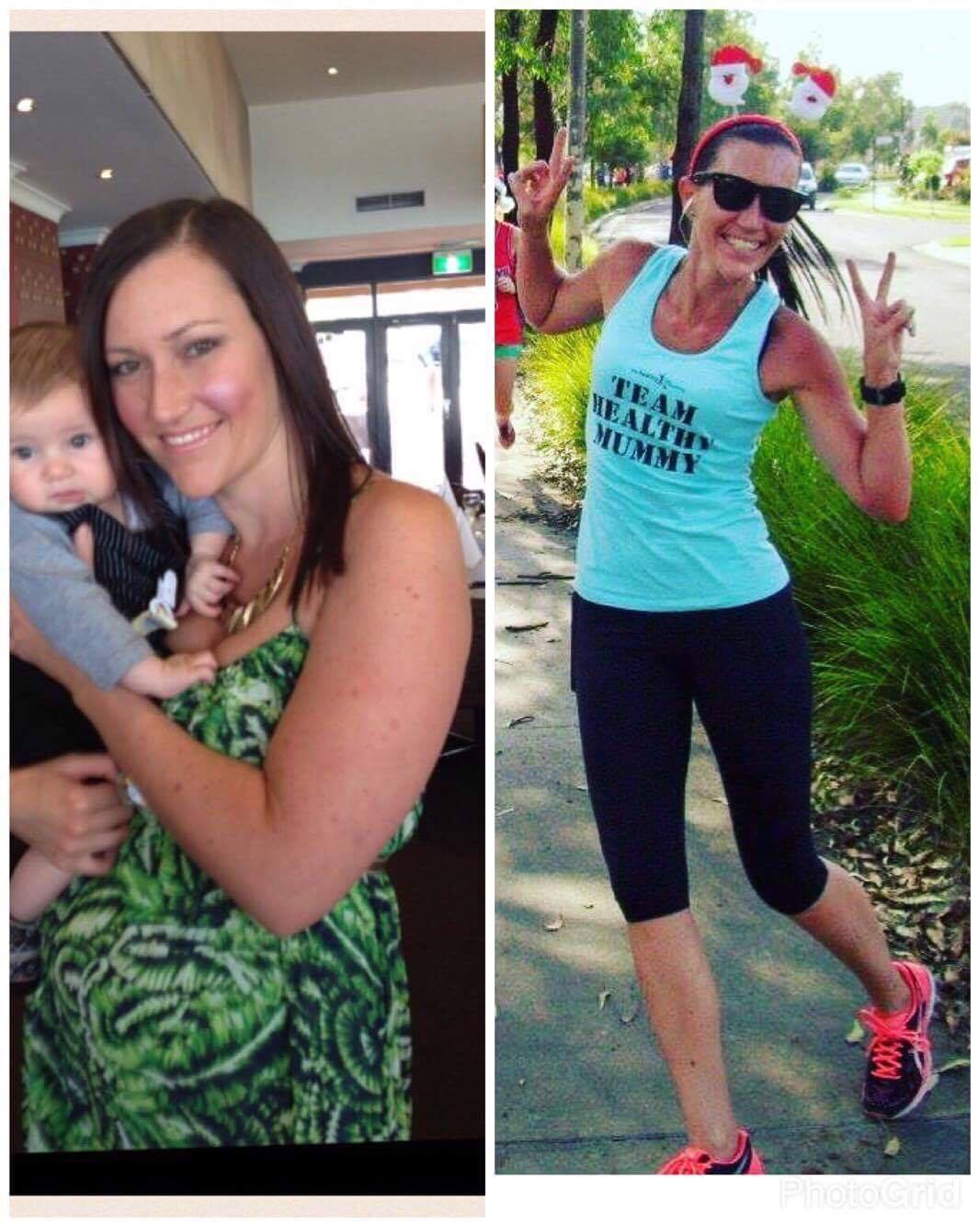 Caren had the mark removed about two weeks later and anxiously waited for the results.
"I have to admit during that time I became very anxious, scared and after visiting Dr. Google, I was convinced it was cancer and I was terrified," she says.
"I would have to have part of my hairline shaved and I wanted to cancel the first surgery and bury my head in the sand and pray it was a bad dream. But, I knew it was something I had to do to be here for my family and had the procedure."
When Caren received her results, she was devastated. She was diagnosed with Stage 1 Melanoma.
"I received my results 3 days later and it was confirmed Stage 1 Melanoma. I was EXTREMELY LUCKY as the cancer had grown across the surface level and not down, and my doctor told me if it had grown downwards we would be having a very different conversation," she says.
"As it was cancer, I had to go back to the clinic for further surgery last week to remove more skin to ensue there were no cells left behind, and it has been extremely difficult and very painful.
"I wasn't allowed to exercise for 10 days and had to have lots of rest. I had to have more hair shaved, I have 30 stitches, and will have a permanent reminder, the full length of my forehead of the dangers of the sun."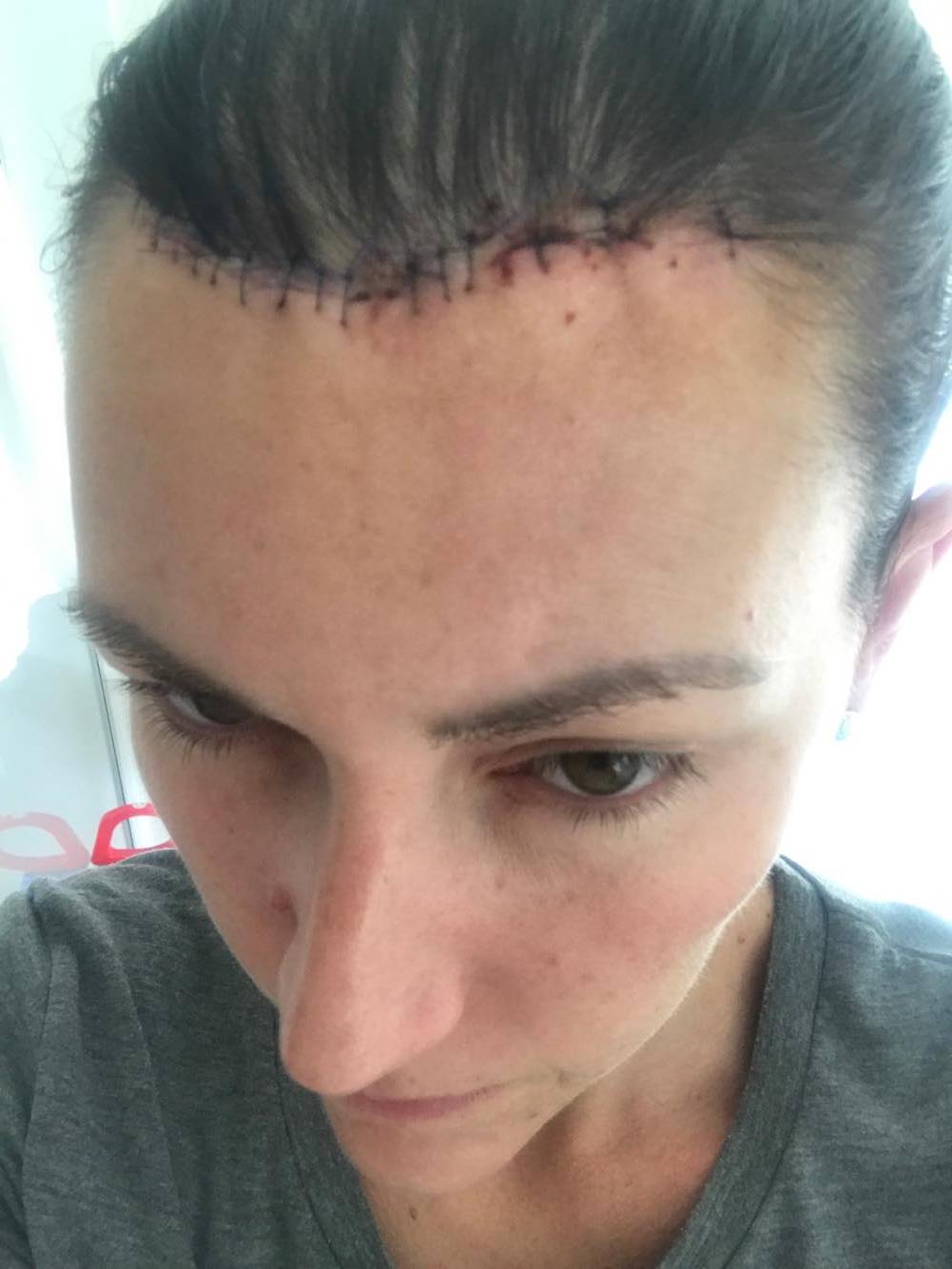 Feeling Lucky
Caren says that while it's been a rough period, she feels "very very lucky."
"My doctor has assured me that I have a one per cent chance of it spreading or returning in that spot, and I am incredibly lucky," she says.
"I am sharing this story because I want to stress the importance of regular skin cancer checks. Being a Healthy Mummy means eating right, exercising and taking care of ourselves so that we can be here a long time for our families.
"That means skin checks, pap tests and all the other things that come along with it. It only takes 10 minutes to get a skin cancer check, it is not expensive and you can claim it back on Medicare.
"I'm sharing my story to say please slot it in your diary once a year. With early diagnosis you can you avoid painful surgery, stress and anxiety like my family and I have been through, and you know you are doing everything you can to be the best Healthy Mummy you can be!"
Caren is participating in Bob 'Tug' Wilson's Walk to raise money for Kids with Cancer.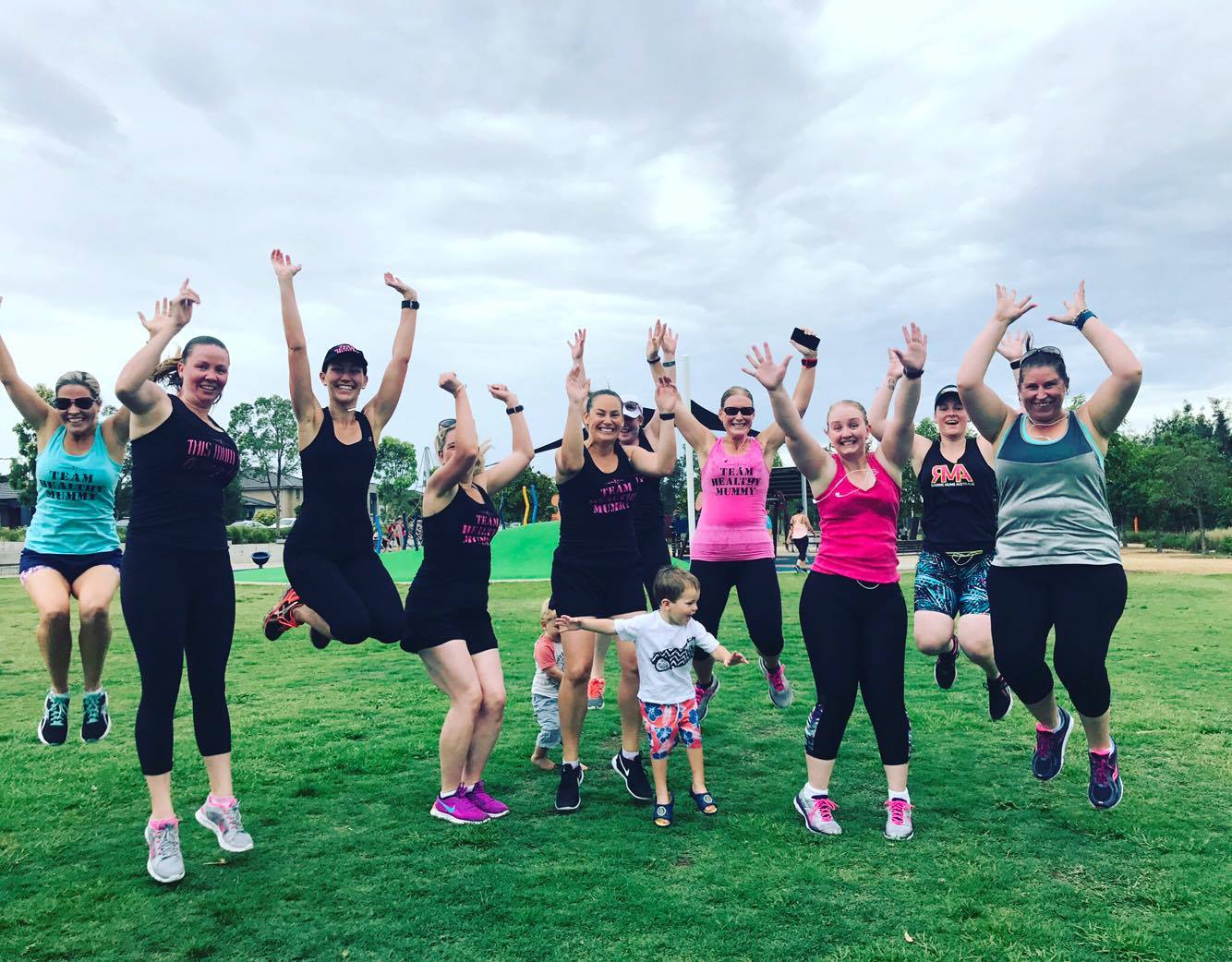 Thank you for sharing your story Caren and the importance of having regular check-ups. We're glad you're feeling better, and thank goodness you went to get checked when you did.
What Is Melanoma?
Melanoma is a form of cancer that develops in the skin's pigment cells, states The Melanoma Institute of Australia.
According to Melanoma Institute of Australia, Melanocytes produce melanin to help protect the skin from ultraviolet (UV) radiation i.e. sunlight. When melanocyte cells aggregate together in the skin during childhood or adolescence, they form a mole.
Melanoma is the most serious form of skin cancer and grows very quickly if left untreated. It can spread to the lower part of your skin (dermis), enter the lymphatic system or bloodstream and then spread to other parts of the body e.g. lungs, liver, brain or bone.
If you are worried about a mark or want a check up, please see your GP. For more, read the Cancer Council Australia's website for important and potentially lifesaving information.