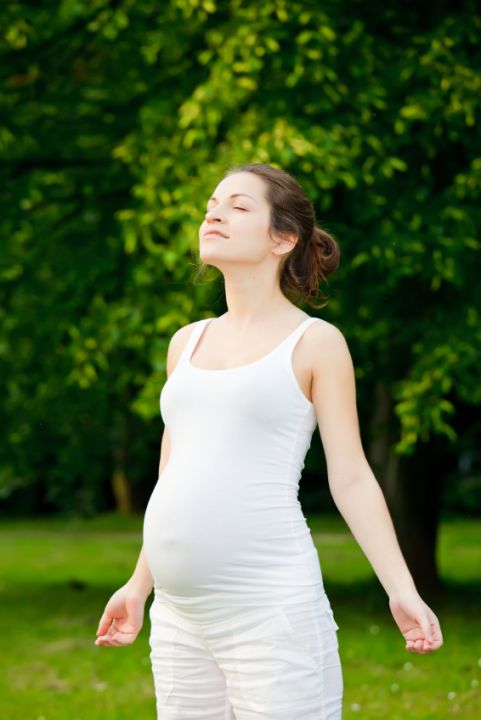 A healthy pregnancy includes following the right pregnancy diet and including healthy pregnancy snacks, filled with the nutrients you and your baby need like The Healthy Mummy Pregnancy Smoothies.
Even if you're eating well and exercising regularly there are often a number of aches, pains and issues that occur throughout pregnancy. Here, midwife, Ali Pickles, shares some information about breathlessness during pregnancy:
This is a common problem associated with pregnancy, which can occur without even doing any exercise. Many women will associate breathlessness with lots of exercise or a problem with the lungs but in pregnancy it can occur at any stage.
Why Does It Occur?
When pregnant the body requires more oxygen to accommodate for what the baby also needs. The body is a miraculous thing because during pregnancy women can actually take deeper breaths thanks to the hormone progesterone. This allows for a deeper breath to be taken without the woman even realise she is taking a deeper breath. It feels like you are breathing faster but you are actually breathing deeper.
Breathlessness can also be caused by the weight and size of the uterus on the diaphragm. This is a part of the body that assists the lungs to inflate. If the uterus is in the way it can make it difficult to inflate the lungs during a breath.
Other causes for breathlessness can be anaemia. If you have a low iron level or suspect it speak to your doctor. Asthma can also be a cause for breathlessness. If you have asthma you may find your body needs more ventolin or a change in medication.
What Can You Do To Make It Better?
Nothing! Unfortunately it's a normal part of pregnancy. You could try different positions if lying or sitting makes it worse. If it occurs when lying down you could try propping yourself up on some pillows.
A lot of people feel relief when the baby engages after about 36 weeks gestation.
Gentle exercise. If you're not very fit then gentle exercise can actually help. It helps by increasing lung capacity. Gentle exercise is defined as being able to exercise whilst still having a conversation. This will also help you in labour. Don't worry your baby will still be fine during exercise too.
Does Breathlessness Harm The Baby?
No! As long as you don't have chest pain or other associated health problems. Because you are taking deeper breaths this actually provides your baby with all the oxygen needs.
When To Be Concerned?
Call your doctor if you have any of the following symptoms:
Palpitations (that aren't normal for you)- this is a racing heart beat
Faintness after exercise or severe breathlessness
Difficulty breathing at night or when you are lying down
Chest pain especially if you are exercising
Foods That Are Known To Help The Lungs
Water- keeping well hydrated, keeps the lungs moist, moving fluids, moving toxins away from the lungs
Garlic & Onions- known to reduce inflammation and fight infection
Ginger is also an anti inflammatory
Pomegranates are full of good antioxidants
Apples- full of essential vitamins to improve lung health
Turmeric- has an anti inflammatory effect
Beans, seeds and nuts contain magnesium. Magnesium also contributes to healthy lung function
Add some of these ingredients to your next Healthy Mummy Pregnancy Smoothie to get your some extra pregnancy nutrients and help your lungs function well
Ali Pickles, Registered Midwife
Click here to visit our pregnancy products shop.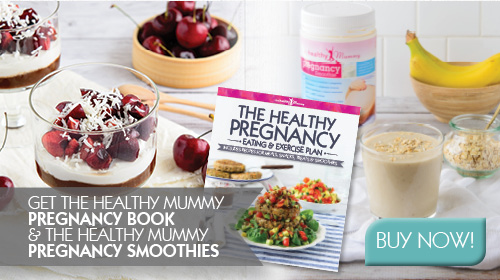 Disclaimer: Always speak to your doctor before changing your diet,taking any supplements or undertaking any exercise program in pregnancy. The information on this site is for reference only and is not medical advice and should not be treated as such, and is not intended in any way as a substitute for professional medical advice..
Our plans promote a health weight gain in pregnancy to benefit the mother & baby and you can read more on this here 
The owners of The Healthy Mummy do not make any representations or warranties, express or implied and shall have no liability or responsibility to any person or entity with respect to any loss or damage caused or alleged to be caused directly or indirectly by the information contained herein and nothing in this disclaimer will limit or exclude any liability for death or personal injury resulting from negligence, limit or exclude any liability for fraud or fraudulent misrepresentation, limit any liabilities in any way that is not permitted under applicable law or exclude any liabilities that may not be excluded under applicable law.