Caren Finishes Her Month As An Inspirational Mum To Be
Caren is our Inspirational Mum to Be for May and she has been sharing her tips on enjoying a healthy pregnancy with healthy pregnancy eating and exercise. Here she updates us on her time as an Inspirational Mum To Be and how her healthy pregnancy is going:
Hi ladies! My name is Caren and I am the Healthy Mummy Pregnancy Inspirational Mum To Be for the month of May.
This is my final blog for the month and wow, what can I say about May? It has been such an exciting month for me! I was extremely honoured to be accepted as the Inspirational Mum To Be for May.
During the month, I have gotten to know a lot of you amazing ladies through the giving and receiving of advice on the Healthy Mummy Pregnancy Facebook Support Group and I feel like I have made some wonderful friends in the process. I got to see my little angel in 3D at my 19 week scan, and have experienced too many wonderful moments to mention.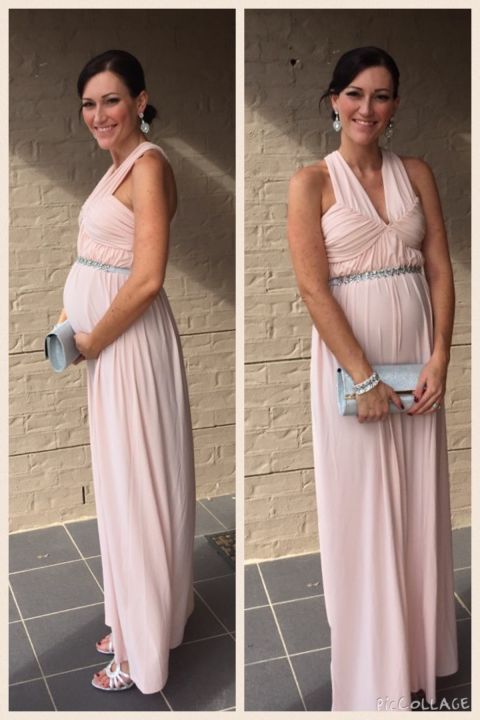 A major milestone for me this month was the celebration of a work colleague's wedding. When I was pregnant with my son, I did not exercise as much as I should, I ate twice as much food than I should have and I retained a lot of water. I felt like a big pudgy former version of myself. I was not confident, I had low self-esteem, I hid from mirrors and cameras and I did my best to stay in hiding for most of my pregnancy. I felt like I looked awful in everything I owned (that I could manage to squeeze into) and I really did not enjoy being pregnant as much as I should have. I rarely felt like a "glowing" happy pregnant woman.
When we were first invited to the wedding (very early on in my pregnancy) I had been quite anxious about what on earth I was going to wear (because let's face it, the number of options a pregnant woman has for a black tie wedding are quite limited!) and was concerned that next to all of my gorgeous workmates and other guests at the wedding, I would look like I had borrowed a tent, waddled into the venue trying to not trip over my own feet in a mess of hot, sweaty, pregnancy hormones!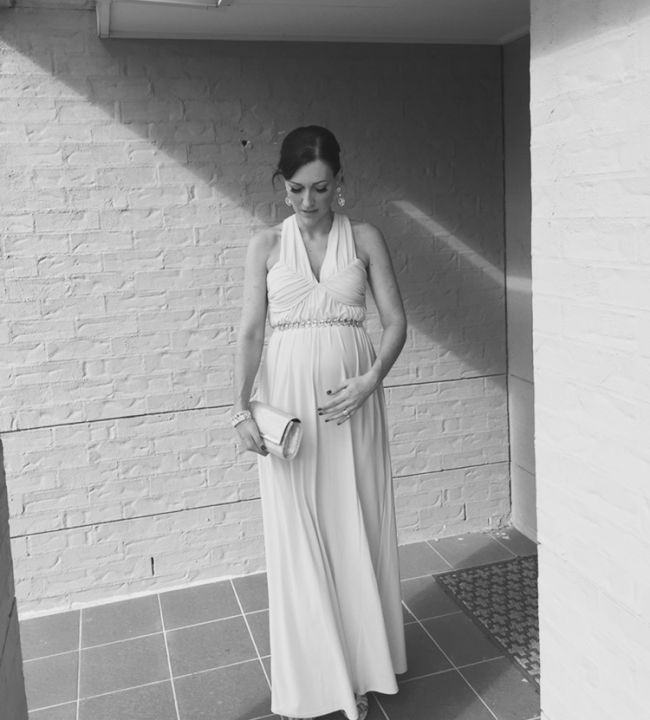 The day of the wedding arrived. I had bought a stunning dress online (it wasn't even maternity!), I did my make-up, I had my hair styled by my gorgeous friend Deanna, and I have to say, I looked into the mirror and felt like I was on my way to the Oscars!
I was shocked to see staring back at me, a glowing, happy, confident woman. I honestly cannot believe the difference between this pregnancy and my last. It makes me a little sad to think back to how little I felt about myself the first time around. All it took was a little bit of time investing in myself, eating healthy, nutritious meals, and taking the time to do a little bit of exercise, to feel like a completely different woman.
Thanks to the amazing team at The Healthy Mummy, and the very special women of the pregnancy support group, I have had a wonderful first 22 weeks of pregnancy (except of course for the time spent hovering over the loo with morning sickness!) I feel stronger, healthier, happier and more confident than I ever have before.
The Healthy Mummy Pregnancy Eating and Exercise Guide have taught me so much, and the Healthy Mummy Pregnancy Smoothies provide me with the goodness I need to fuel my baby and my body. The support group has absolutely changed my life. Every day I read comments and statuses of women in the group that blow my mind. I am so inspired by them, and learn so much from them and I only hope that I can help to contribute to doing the same for someone else.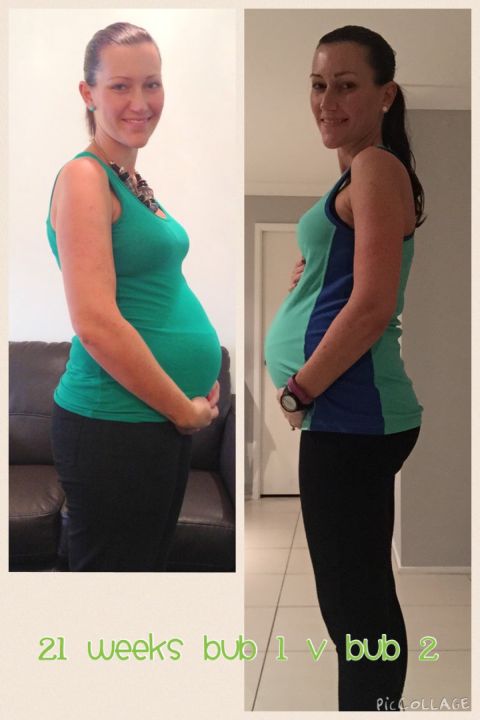 There have been times where I have had difficulty seeing the numbers on the scales creep back up, especially when you go over a number that took you so, so, much hard work to get under. It is a real mental battle adjusting from going from a 'post-pregnancy weight loss' mentality, to a 'healthy pregnancy weight gain' mentality, but there is always someone there for you to remind you why you are doing this and what an amazing job we are all doing.
I know that I am only just over half way through this journey but I know with the support of the group and the fabulous Healthy Mummy Pregnancy Smoothies team and products, the next 18 or so weeks will be just as amazing and when I feel tired, grumpy and not my best, all I will have to do is ask for a little bit of help and I will be flooded with an array of support and motivation and that is one of the things that makes the Healthy Mummy Pregnancy Smoothies brand so unique and individual.
So I just wanted to say one more time, a huge thank you to Rhian, the Healthy Mummy Pregnancy Team, and the amazing mums and mums-to-be that support me every day. If there is anything I can do to help anyone else, all you need to do is ask, because I feel so blessed to have been given so much support, love and kindness through my journey so far.
Caren x
Click here to visit our pregnancy products shop.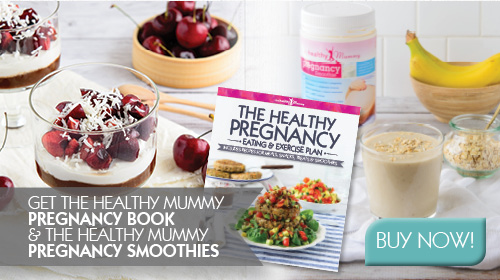 Disclaimer: Always speak to your doctor before changing your diet,taking any supplements or undertaking any exercise program in pregnancy. The information on this site is for reference only and is not medical advice and should not be treated as such, and is not intended in any way as a substitute for professional medical advice..
Our plans promote a health weight gain in pregnancy to benefit the mother & baby and you can read more on this here 
The owners of The Healthy Mummy do not make any representations or warranties, express or implied and shall have no liability or responsibility to any person or entity with respect to any loss or damage caused or alleged to be caused directly or indirectly by the information contained herein and nothing in this disclaimer will limit or exclude any liability for death or personal injury resulting from negligence, limit or exclude any liability for fraud or fraudulent misrepresentation, limit any liabilities in any way that is not permitted under applicable law or exclude any liabilities that may not be excluded under applicable law.