Hi everyone, my name is Carly and I have lost 8.4kg on the healthy mummy weight loss plans which I think is the best way to lose weight.
Two months and one week ago we were on holidays in Queensland. I was so excited to be on our first family holiday since my 2 year old was born.
We arrived, immediately my little men (4.5 & 2.5 year olds) wanted to go in the pool. I pull on my bathers (they were a bit tight) and then I saw myself in the full length mirrors of the holiday suite and I didn't want to be the overweight lady looking back at me.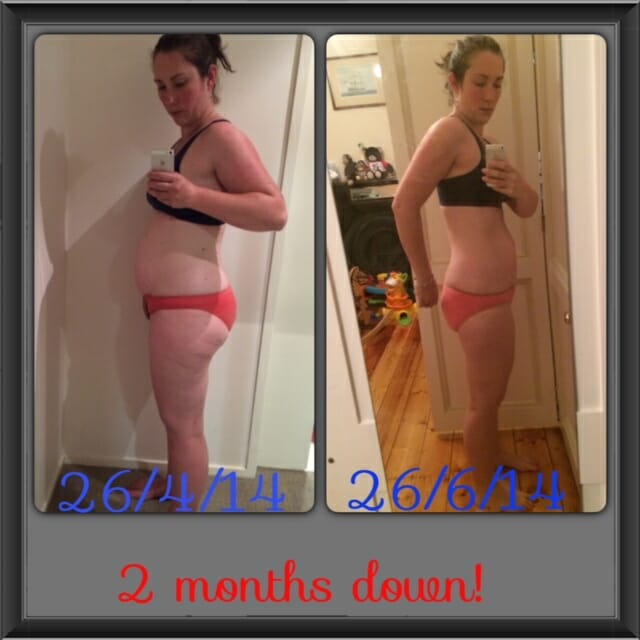 I had no idea I looked like that as we never had full length mirrors. I was not the wife, Mum and person I wanted to be (or used to be). I took photos on that holiday in the full length mirror (that is my before photo) and 3 days later I found The Healthy Mummy plans and my journey started.
I've lost 8.4kg in 2 months. My starting weight was 83kg and I am now 74.7kg. I have so much energy and I feel amazing.
The food is so good and I really enjoy trying new healthy eating recipes. I was squeezing into (and out of) my size 14s – now they are loose. I have so much more confidence and I make the best food choices I can when I'm out.
My family and parents have been really supportive which has helped me. Besides my family and my weight loss, my other motivation is the other Mums on the support group. They are amazing and it is such a pleasure to be on my journey with them.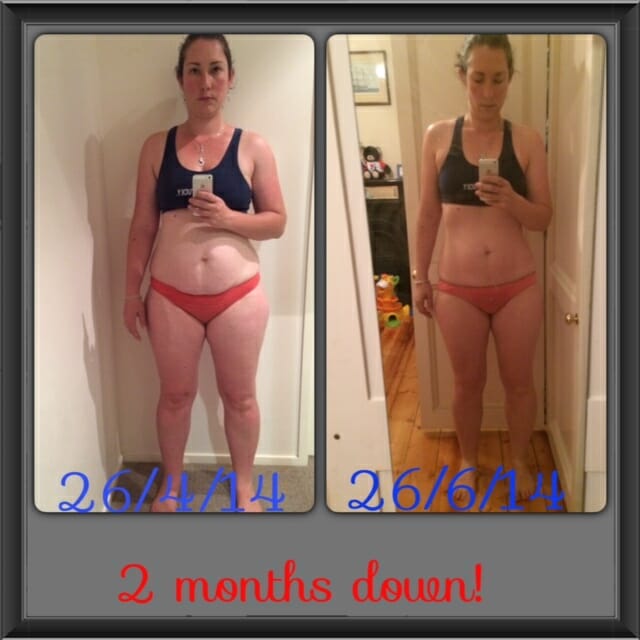 The other aspect is the health of my family has improved and my hubby has lost weight by just eating what I make for lunch and dinner. 
Many thanks from me and my family.
Carly Williamson