Big smiles for mum Summer with her 100 Days to Summer Countdown Challenge progress
Our 100 Days to Summer Countdown Challenge isn't even halfway done but this mum is already almost at half her weight loss goal! We can't wait to see Summer's results!
Real mum Summer is making huge strides towards smashing her 10kg weight loss goal in the Healthy Mummy 100 Days to Summer Countdown Challenge and The Healthy Mummy team couldn't be prouder.
Only 26 days into the challenge, she has already lost 4kgs. Read on to see her fantastic way of keeping motivated.
Talking about her weight loss Summer says "Yes it might not be a massive difference but I've got the biggest smile on my face right now because I'm starting to notice it myself!
I'm feeling good about myself again. I'm focused and loving exercising again!".
Results with the 100 Days to Summer Countdown Challenge
Only 26 days into the Healthy Mummy 100 Days to Summer Countdown Challenge, Summer has already lost 4kg so she's easily on her way to smashing her goal of 10kg weight loss!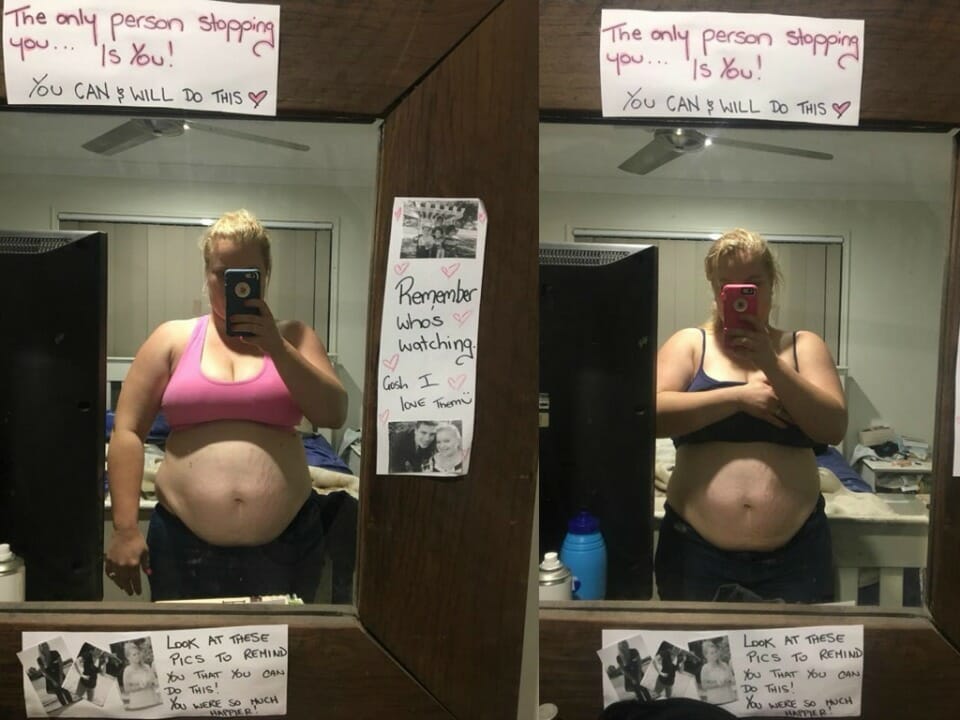 Summer says "I've been taking photos every day so that at the end of this 100 day Challenge. I'm gonna make a video to see the change – I can't flippin wait to see it :)".
The Healthy Mummy team are just loving all the motivational pictures and reminders that Summer has put around her mirror.
Two smoothies a day
In addition to being a Healthy Mummy Challenge member and enjoying the nutritious and well-balanced meals on the meal plan, Summer is also enjoying two Healthy Mummy smoothies every day. She says "I have one for breakfast and one for lunch".
Click to see all the delicious flavours of Healthy Mummy Smoothies available for purchase.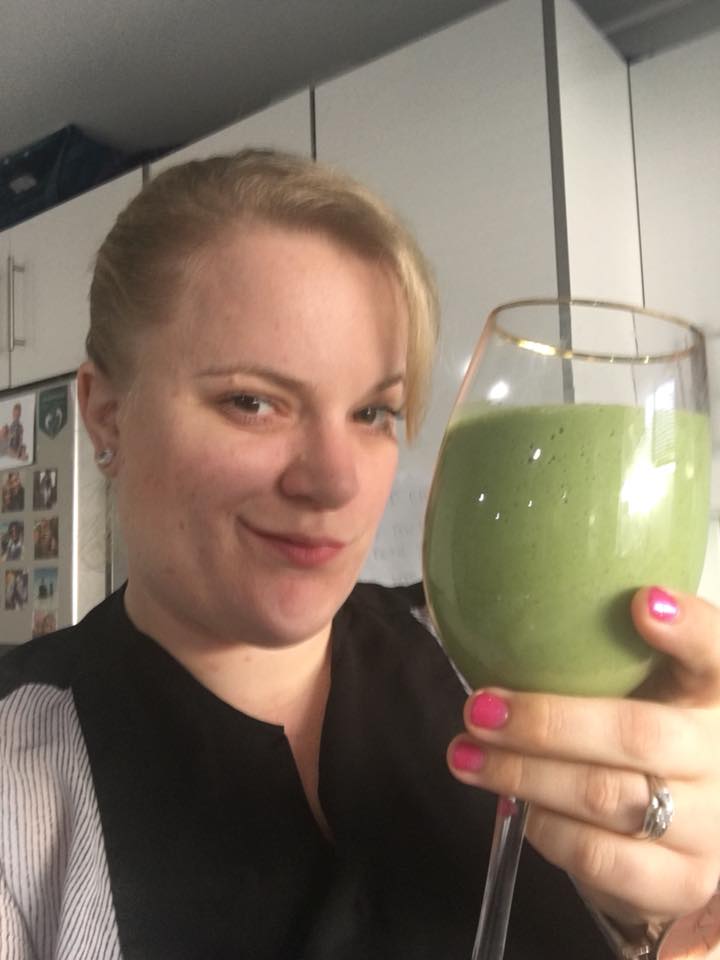 After recently picking up a cold from school Summer says "I'm thankful for this green smoothie with super greens… fancy because I can be! Also known as being fancy because I haven't done the dishes and I now need to use a smoothie cup to make lunch smoothie!"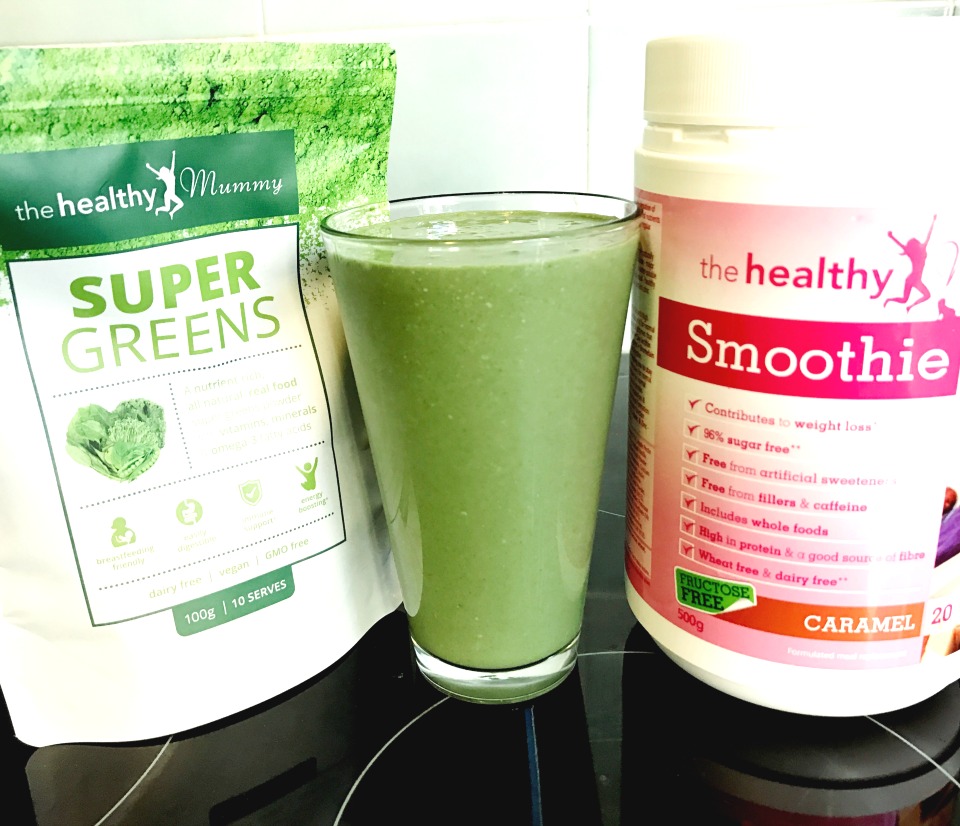 Challenge exercises
Summer has started doing the challenge exercises including ones from the 100 Days to Summer Countdown pack. She says "Due to an ankle injury I still need to be careful so it's mainly arms and tummy workouts but I know that all still counts. 
Yes, every little bit counts Summer!
Setting and kicking goals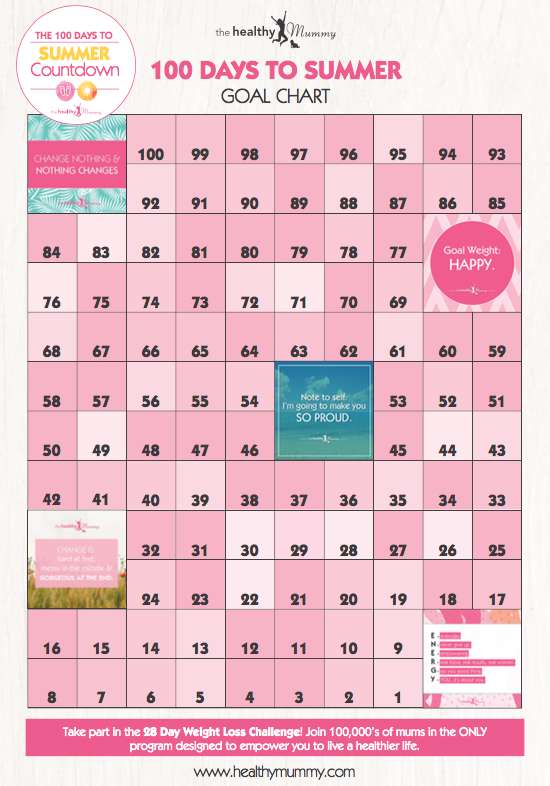 "I love how much support Healthy Mummy provides and with the 100 Days to Summer Countdown [goal] chart it's been so great every night I cross off another day done. This has really helped me as I'm a visual person".
Download your own copy of the goal chart HERE.
"The support from Healthy Mummy Community keeps me going"
The Healthy Mummy Private Facebook group is a positive place where mums support each other during their weight loss journey with the Healthy Mummy program.
"I honestly wouldn't be where I am without Healthy Mummy. Even though I have a long way to go, I'm learning to love the here and now.
The support from all the ladies here is what has kept me going…. so much inspiration in this group!"
Want to get your body in shape for Summer?
If you are wanting to lose weight before Summer and improve your energy – not to mention – help improve your overall health and wellbeing – our 28 Day Weight Loss Challenge is an awesome program to check out.
Our 28 Day Weight Loss Challenge includes:
28 days of at home exercise routines (no gym needed) – with video instruction
Customisable and breastfeeding friendly meal plans (including 7 Day Cleanse)
Time-efficient exercises for busy mums – under 30 mins
Challenge combines Pilates exercises with interval and circuit training (HIIT)
Suitable for basic to advanced fitness levels
Home to thousands of EASY-TO-MAKE recipes!
To learn more about our 28 DAY WEIGHT LOSS CHALLENGE CLICK HERE or purchase our Smoothies.