I cannot believe that 12 months have passed since I began my weight loss journey with the Healthy Mummy weight loss plans
And my weight loss to date is 32.9kg
The difference 12 months can make is incredible – not only in physical changes but also emotionally and also in my general mindset.
I am so much healthier, so much more confident and just happier.
Just beginning using The Healthy Mummy products was the best thing I ever did!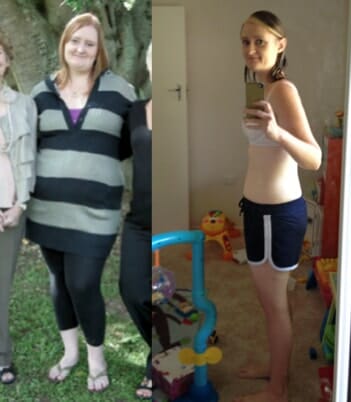 I am currently 63.7kgs which I am very happy with, I am now just trying to maintain my weight and improve my fitness.
I still find it incredible to believe that I have lost a total of 32.9kgs! I never thought that this was possible
With the help of the healthy mummy smoothies, the 28 day plan, the exercise DVD and the spring/summer cookbook I have reached all my goals and even exceeded them.
I have never seen a plan that is easier to follow than this one, it is so great for me having 2 young boys on the go!
Thanks Healthy Mummy
If you are ready to lose weight then The Healthy Mummy plans offer a healthy and safe exercise and diet routine that are safe if you are breastfeeding and you can use code LOYALTY for a 10% DISCOUNT at the checkout