Hi there, I wanted to write in and share this delicious smoothie recipe and my story that I have travelled on on this great post pregnancy healthy eating and safe breastfeeding diet.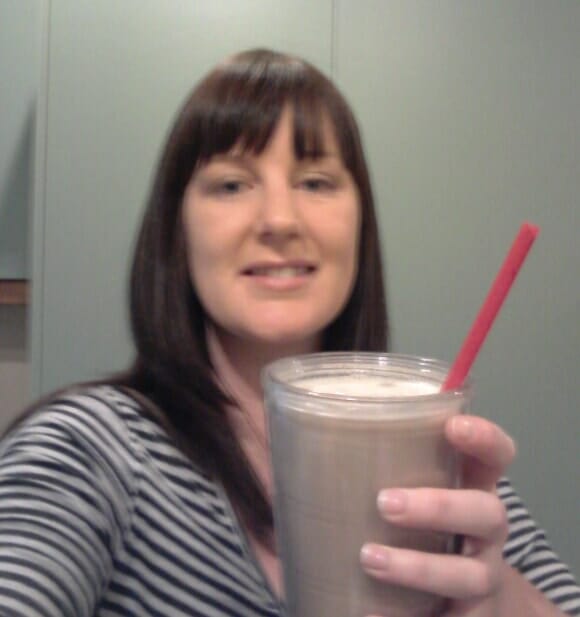 I have only drinking the Healthy Mummy Smoothies for a couple of weeks now and have already lost 2.5 kilos. When my little one was 10 weeks I was told he was "failing to thrive" due to his poor weight gain when he was 6 weeks old. Now he is gaining over 500grams a fortnight due my increased milk supply, which I can only put down to the smoothies! Amazing!!!
I am was this close to giving up breastfeeding due to my low milk supply and not satisfying him so I am thrilled I can continue to breastfeed. My energy levels have also increased dramatically. Thank you so much. I recommend the Healthy Mummy Range to everyone xx
Choc banana muffin shake
2 tbsp chocolate Healthy Mummy Smoothie Mix
2 tbsp oats
2 tbsp crushed nuts
Half a banana
1 tbsp honey
Half a cup of ice
200mls almond milk
Blend it all together and there you are! Yummy!!
Thank you everyone, Cheryl.
If you have low milk supply and would like to also lose some of your pregnancy weight, have a look at our plans to see what may be right for you!