One of the great things about The Healthy Mummy Smoothies is that you can still get your chocolate fix when you use the chocolate smoothie – but that it is a healthy chocolate fix!
The smoothies contain over 25 vitamins and minerals, are high in protein and fibre and are low in sugar. They are also free of any weight loss accelerants, fillers or caffeine so a great healthy option if you are too tired to cook. You can see all the ingredients here
Below is one of our favourite smoothies – a chocolate and coconut one – YUM!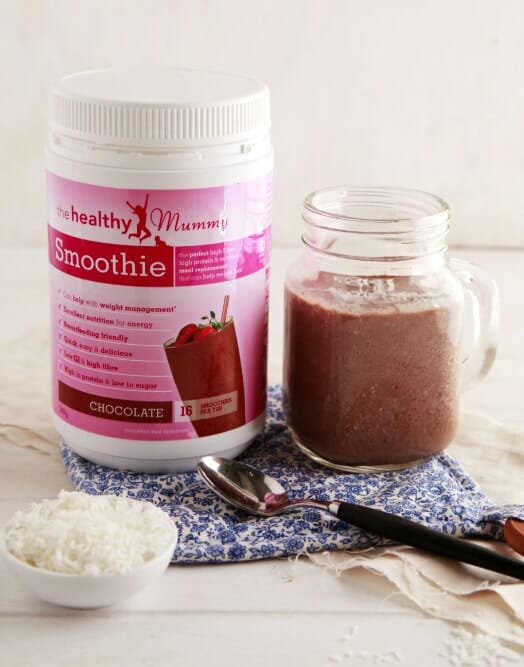 Ingredients
2 x tbls of Chocolate Healthy Mummy Smoothie
1 x tbsp of shredded coconut
250ml of Chocolate Soy Milk – 98% Fat free
1 x tbsp of oats
Few Ice cubes
Blend for 2-3 mins