This is called a chocolate layer brownie cake because it is quite dense and moist with a flat top. The mashed bananas replace butter and also add natural sweetness.
This recipe also uses wholemeal flour and because it is not as fine as white processed flour, it can be difficult to sift so we find it best aerated with other dry ingredients by whisking together in a bowl. This combines the dry ingredients thoroughly, helps to remove lumps and also adds air for extra lightness in your baking.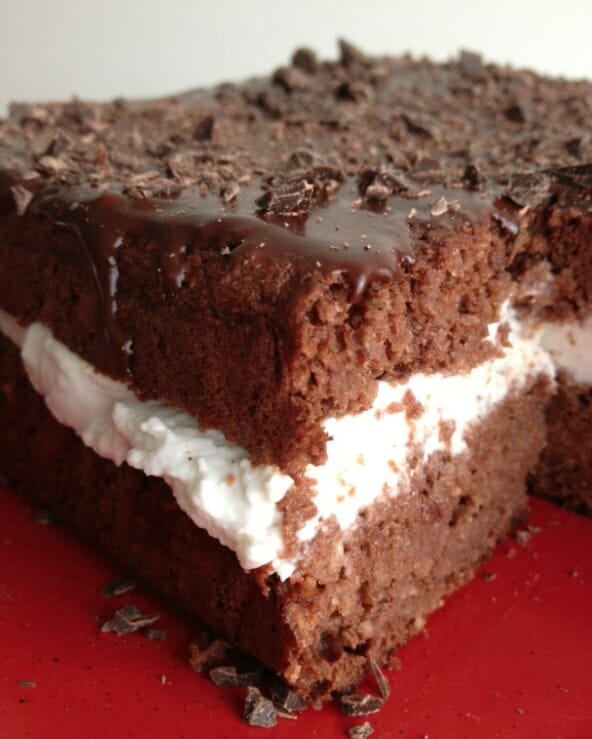 Ingredients
6 tbsp raw cacao powder
Stevia equiv to ¼ cup sugar
½ cup coconut sugar
3 large ripe mashed bananas
1 ½ tsp vanilla extract
5 eggs whites, beaten
¾ cups wholemeal SRF
¾ cup almond meal
¼ tsp baking powder
90ml milk
2 x 400ml cans coconut milk,

refrigerated overnight
Icing
20g dark chocolate
½ tsp coconut or olive oil
½ cup coconut sugar
1 tbsp raw cacao powder
Method
Refrigerate cans of coconut milk approx 24hours before baking
Grease and line a medium square cake tin and preheat the oven to 180?
Beat together cacao powder, stevia and milk
Beat in mashed bananas then coconut sugar and vanilla
In a separate large bowl, beat egg whites until fluffy. Gradually beat in chocolate mixture
Fold in flour, almond meal and baking powder until well combined
Pour into cake tin and bake approximately 40 minutes, or until skewer in the centre of the cake comes out clean
Leave to mostly cool in the tin then place on wire rack to completely cool
Using a large bread knife, cut the cake in half horizontally
Open cans of coconut milk and remove hard, waxy substance that is on top with a fork
Beat this thick substance until smooth and slightly airy, approximately 2 minutes
Spread over the top of the bottom, to make a thick layer
Place top layer of cake onto top of the coconut cream
Make icing
In a small saucepan, over a low heat, melt together dark chocolate and coconut oil. Once chocolate is half melted, remove from heat and stir continuously until fully melted
In a separate bowl, combine coconut sugar, cacao powder and boiling water. Stir thoroughly.
Pour melted chocolate into sugar mixture and mix well.
Spread icing over the top layer of the cake and sprinkle a small amount of roughly chopped dark chocolate (optional)
Cut into small squares (4 x 4) to serve
Serves 16
720kj / 170cal per serve
Want access to these and thousands more mouthwatering snacks? Join the 28 Day Weight Loss Challenge TODAY!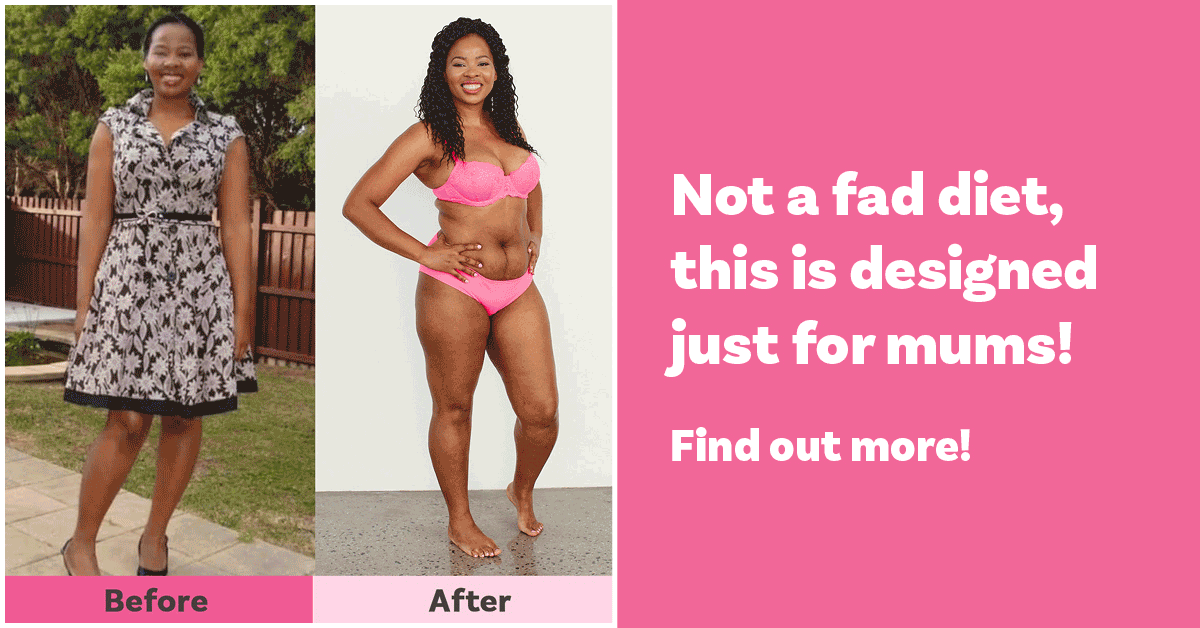 Think of the 28 Day Weight Loss Challenge as the best value personal trainer, dietitian, meal planner, chef and motivational coach with DAILY support – that you have access to every day – without the high cost and all created JUST FOR MUMS.
Each month is DIFFERENT on the 28 Day Weight Loss Challenge. EVERY MONTH you receive NEW 28 Days of FAMILY FRIENDLY customisable meal plans, daily exercise plans with videos and daily support. It's also breastfeeding friendly.
The 28 Day Weight Loss Challenge has been able to help thousands of mums lose more than three million kilograms (combined).