With Christmas spirit in full flight you may fear the ridicule of your healthy eating diet plan. But there are many ways in which you can enjoy a healthy Christmas and still maintain your weight-loss program. Here is a delicious healthy sweet treat for you to try this Christmas, or anytime really!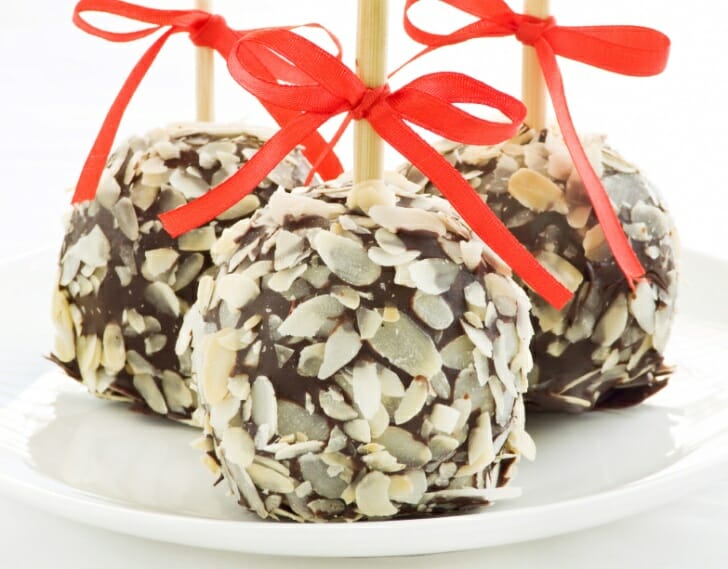 And as well as being extremely tasty, they look amazing!
Christmas Chocolate Apples
Makes 4
Prep/Cook time: 15 minutes
Ingredients
4 apples
4 strong skewers
1 cup of flaked almonds (or shredded coconut or crushed peanuts)
400 grams of dark chocolate (min 70%)
1 tbsp of coconut oil
2 tbsp of Stevia
Directions
Take out the stalk of the apple and stab the skewer down into the apple. It must go at least half way down the apple.
To make the chocolate, break up the pieces and place them in a heat proof bowl. Boil some water on the stove and place the bowl on top of the pan and reduce the heat to a simmer.
Add in the oil, the stevia and keep mixing the chocolate around. Once the chocolate has melted and the Stevia and oil combined, take it off the stove so it does not burn.
Have the plate of flaked almonds ready.
Dip the apples into the melted chocolate and roll them around. Remove the apple (holding slightly on top of the container to let the drips come down) and roll in the flaked almonds. Leave enough space within the flaked almonds for the apples to rest on its base.
Repeat.
Place the apples into the fridge to set.
Recipe makes 4 apples at 420 calories per serve
Or if you omit the almonds, the calories come down to 350 per serve.
And if you need more yummy and healthy festive recipes, then check out The Healthy Mummy Christmas and Entertaining eRecipe Book 2016.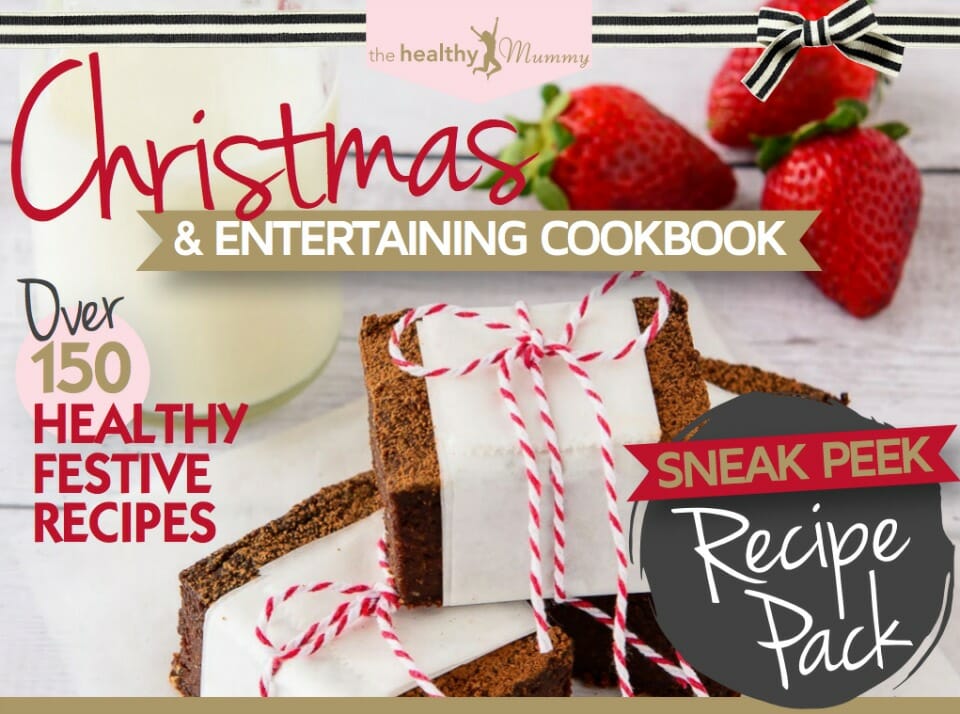 About the Healthy Mummy 28 Day Challenge
You can JOIN US on the January 28 Day Weight Loss Challenge.
The January Challenge is all about clean eating recipes that are perfect to BUST the BELLY BLOAT and have you FEELING TRIM, fit and HEALTHY.
It is loaded with meals that are INEXPENSIVE to prepare and EASY to do exercises that focus on the core and belly.
Check out the 28 Day Weight Loss Challenge deal
Check out today's awesome deal for the 28 Day Weight Loss Challenge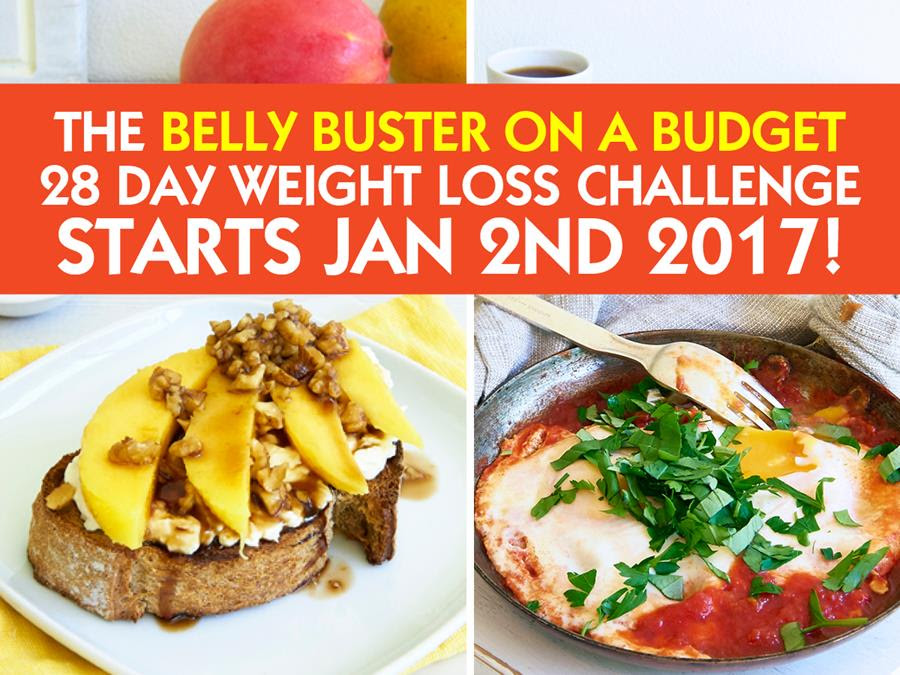 Join the Challenge today and instantly get:
over 2,000 family friendly recipes – with 100 new recipes added each month
daily exercise – including HITT training and pilates (suitable for beginners to advanced)
amazing 24/7 support – from over 90,000 mums
customisable meal plans – swap to suit your dietary requirements
personalised shopping lists – easy to download
access our awesome app  – have the challenge in the palm of your hand.
Lose 4 – 6 kg every 28 days and make 2017 your best year yet!!