This Is How You're Supposed To Clean Sophie The Giraffe
If you haven't already hacked your poor Sophie the Giraffe to pieces looking for traces of mould, the makers of this popular teether have released a handy cleaning guide to keep her fresh and clean!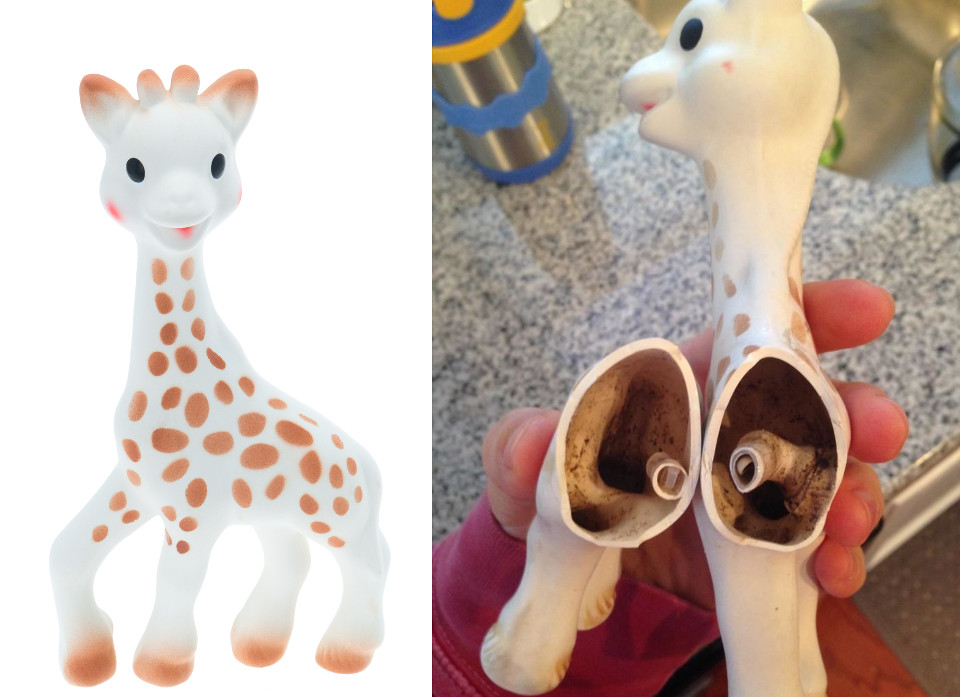 Parents across the world were left concerned after recent viral posts, which showed Sophie teethers filled with mould. The concern was that drool from baby's mouths was making its way into the toy and creating a moisture-filled environment.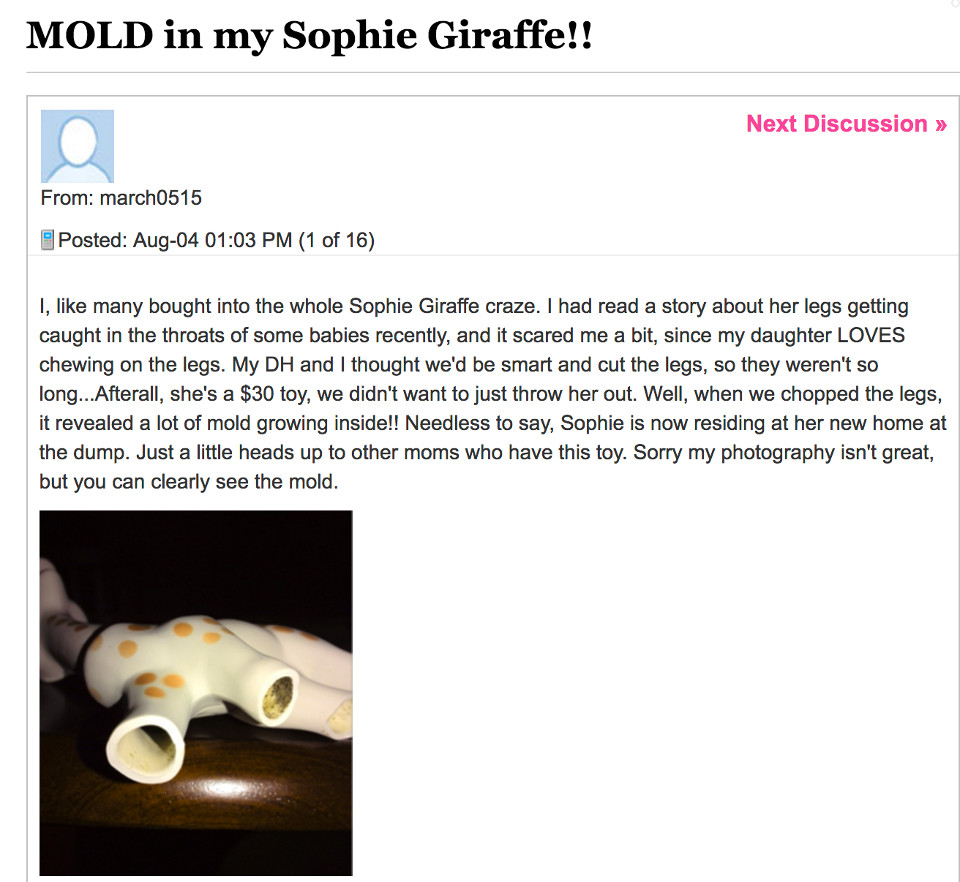 Even Lara Worthington weighed in on the controversy, claiming bath toys with holes in them aren't safe.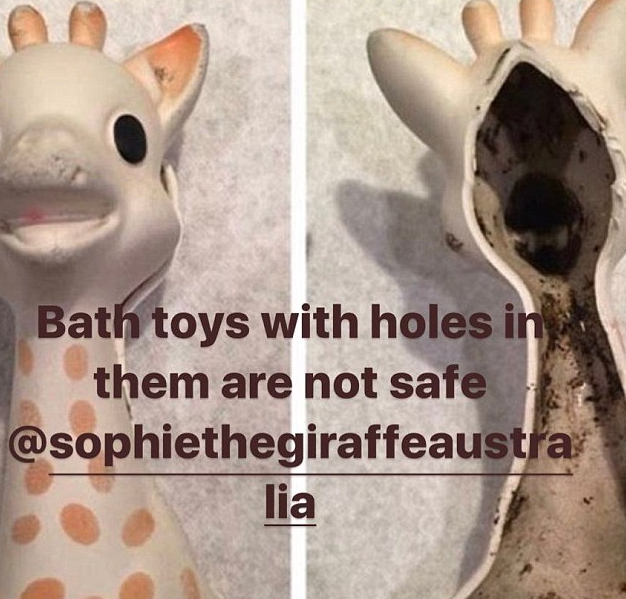 Response from manufacturer
The French company that makes Sophie, Vulli, said at the time that it hadn't been contacted by any of the customers who claimed to have mouldy teethers, so hadn't been able to inspect them.
However, the company did remind parents that the teethers shouldn't be submerged in water.
How to clean Sophie the Giraffe
Vulli has now released a visual guide to help parents keep their Sophie the Giraffe in tip top shape – with a reminder not to soak, sterilise or boil the teether.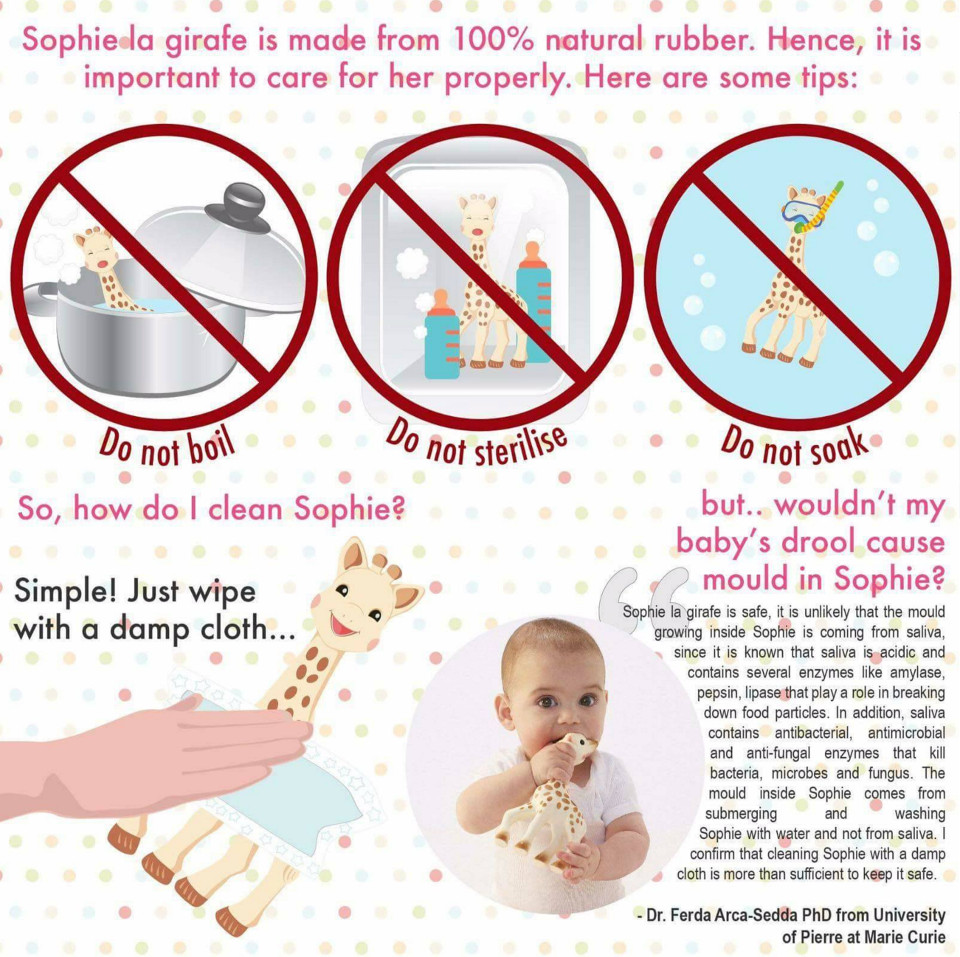 The guide also contains an expert opinion that drool is unlikely to cause mould growth, as saliva is acidic.
Now that you're in the cleaning mood, take a look at our guide on how often you should clean common things around your home.
For more articles related to kids health, click here.