The Clever Bassinet That Will Rock Your Baby Back To Sleep
Like a shining light of hope to exhausted parents everywhere, this crafty crib will gently rock your baby back to sleep in the middle of the night, without you even leaving the warmth of your bed. Really.
Proclaiming to be the smartest and safest baby sleeper ever created, the Snoo has combined a heap of whizz bang technology to give new parents the chance to experience sleep again. And we have American paediatrician Dr Harvey Karp to thank.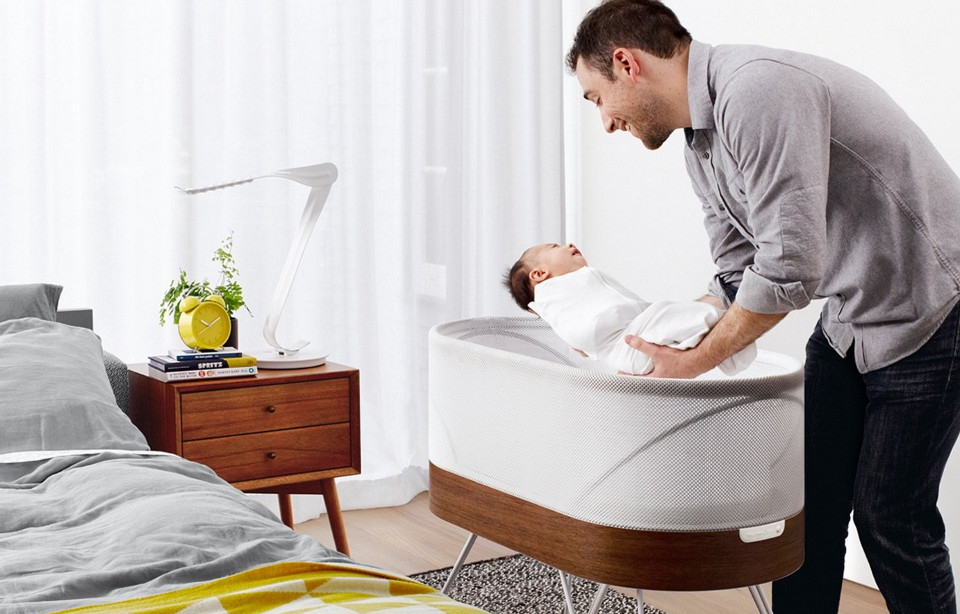 He's come up with a bassinet that gently rocks side-to-side and plays white noise to help soothe a fussy baby. Combined with the clever Snoo sack (a swaddle that clips to the bassinet preventing bub from rolling over), it's like having your very own night nanny. Behold its power:
https://www.youtube.com/watch?v=_Y5xLH5Qn_U&noredirect=1
New parent exhaustion epidemic
Dr Karp believes new parent exhaustion is a national emergency. "Sleep deprivation triggers marital stress, postpartum depression, abuse, obesity, accidents and infant sleep deaths.
"Furthermore, it undercuts the economy by reducing a new parent's productivity and increasing absenteeism, on-the-job accidents and health care costs. That's why I felt so dedicated to developing this new way to help babies – and tired parents – sleep better."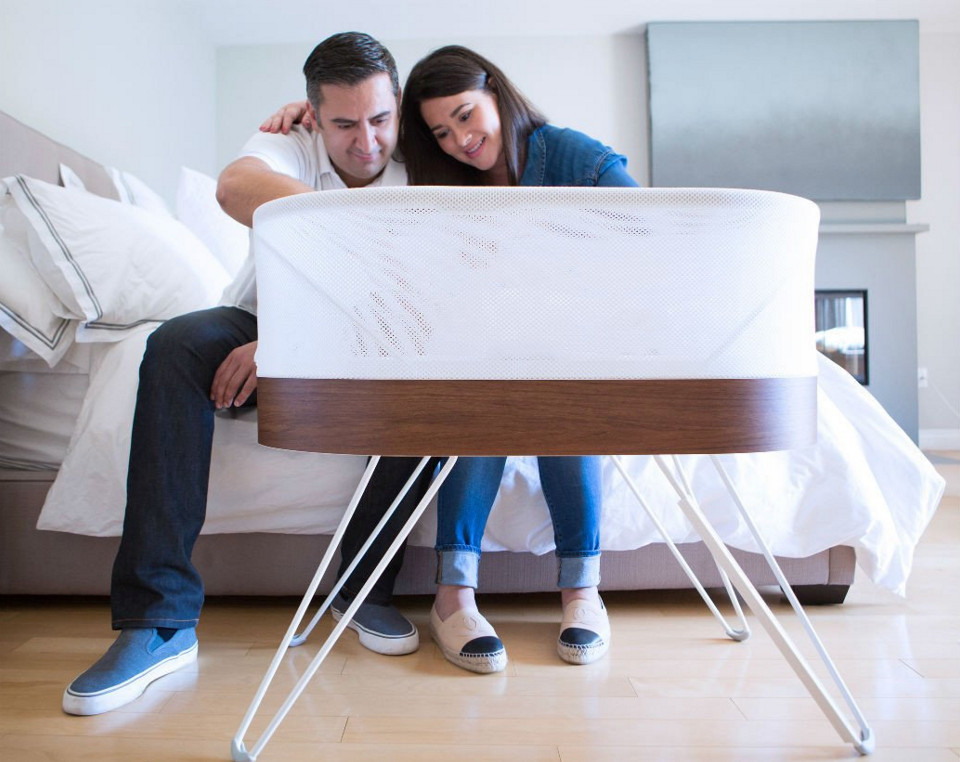 A snapshot of the Snoo
Here's what this ingenious bassinet can do:
Uses smart technology to boost sleep, by slowly rocking and playing white noise.
Can also choose the correct combination of faster rocking and stronger womb sounds to calm a crying baby.
While it will use its rhythmic responses to soothe fussing in usually under a minute, it won't stop cries of hunger or discomfort.
The Snoo swaddle has safety wings that secure to the bed, so babies can't roll onto their tummies.
It's a rather handsome looking bassinet, with sleek, mid-century styling – bonus!
But here's the kicker – the Snoo isn't yet shipping to Australia. We'll let you know if it does arrive on our shores, and in the meantime you can start saving for the US$1,160 price tag. It is worth keeping in mind that unlike cots, there is no Australian Standard for bassinets.