Mum Says "I Was Determined To Manage My Type 2 Diabetes Without Drugs"
Being diagnosed with Type 2 Diabetes is hard, there is no doubt about that. However, this mum-of-two was determined to NOT let it get her down. More so, she saw her diagnosis as a sort of blessing in disguise. Virginia became motivated to tackle her weight and learn how to manage her diabetes without medication.
Virginia has since lost 27.5kgs*, transformed her body and is living life to the fullest!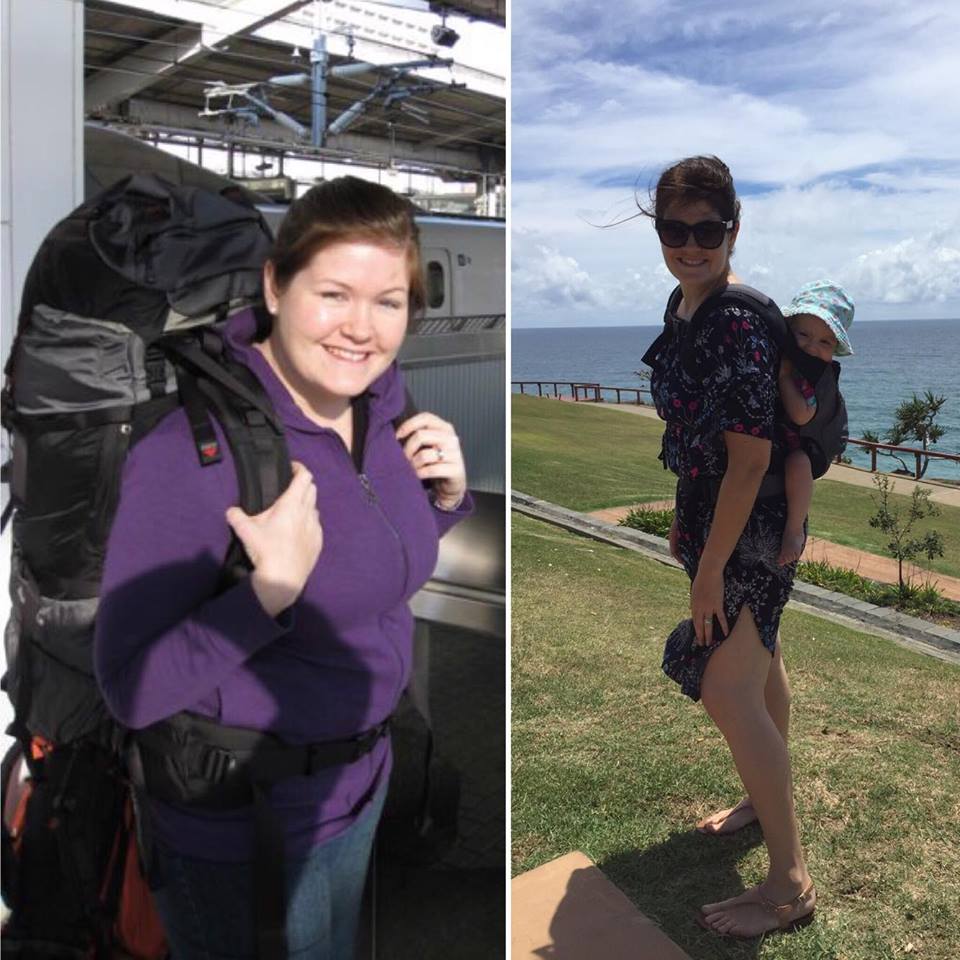 Virginia Middleton is 34 years old, and lives in Queensland with her husband and two children ages 4 and 1 years old.
This Is Virginia's story:
Diagnosed with Type 2 Diabetes
I was diagnosed with type 2 diabetes 4 years ago, after getting gestational diabetes with my son (very strong genetic history of diabetes).
Type 2 is not a death sentence! If anything, it's the opposite. It's a chance to save your own life!! You can choose to ignore the warnings and do nothing and end up on medication very quickly, or you can accept it and learn from it and make lifestyle changes to manage it!
Why I turned to The Healthy Mummy Program
I was determined to control my diabetes with diet and exercise and no medication for as long as possible, so I joined The Healthy Mummy program!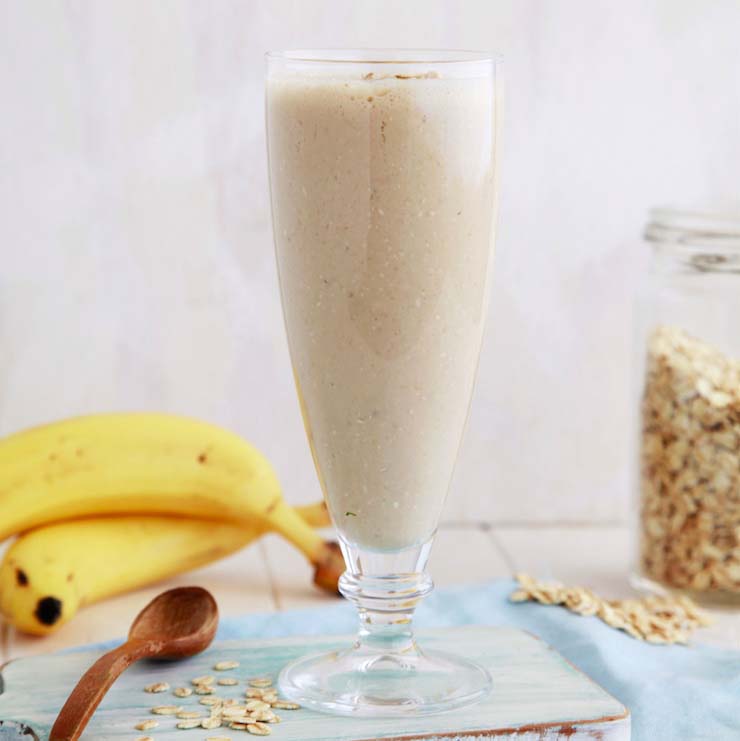 I've been following 28 Day Weight Loss Challenges and have been having a Healthy Mummy smoothie each day for 12 months now.
I'm absolutely LOVING the 28 Day Weight Loss Challenge recipes and am a total smoothie addict now too!
Healthy and nutritious recipes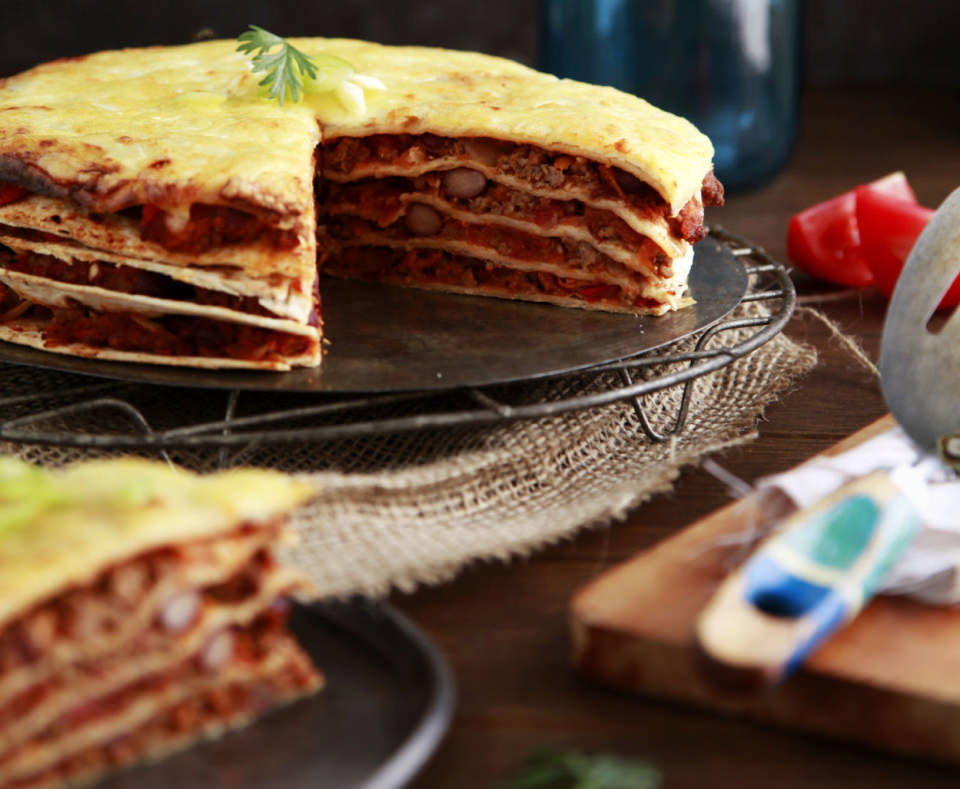 Some of my favourite 28 Day Weight Loss Challenge recipes include the Mexican lasagna, quick bean nachos, chicken enchiladas, Weetbix balls, homemade almond bread, healthy choc cashew cups, roast pumpkin risotto, Asian slow cooked chicken, cashew fried rice, spinach pesto pizza and the spinach & ricotta pie!
(For these and thousands of other delicious recipes SIGN up to the 28 Day Challenge).
My fitness, health, nutrition and lifestyle are better now than ever!
My diabetes educator told me being diagnosed would be one of the best things that would ever happen to me (I was 103kg at that appointment!) and she was right!!
Weight loss for me is painfully slow but I am very disciplined and determined!
Results
Started at 103kg and got down to 89.4kgs* then within 12 months following The Healthy Mummy program, I have lost another 14kgs*. I now weigh 75.5kgs.  That's a total loss of 27.5kgs*
But most importantly I'm still medication free solely because of my lifestyle change! Wahoo!
I've never weighed so little and I'm loving my body. Now I'm really excited to reach my goal weight. Just 6kgs to go!
Motivation to lose weight
My motivation is my gorgeous family! I want to be around forever and be a strong, healthy, fit mummy who can keep up with them! I want to teach them about low GI living so they have the best chance of beating their genetic predisposition!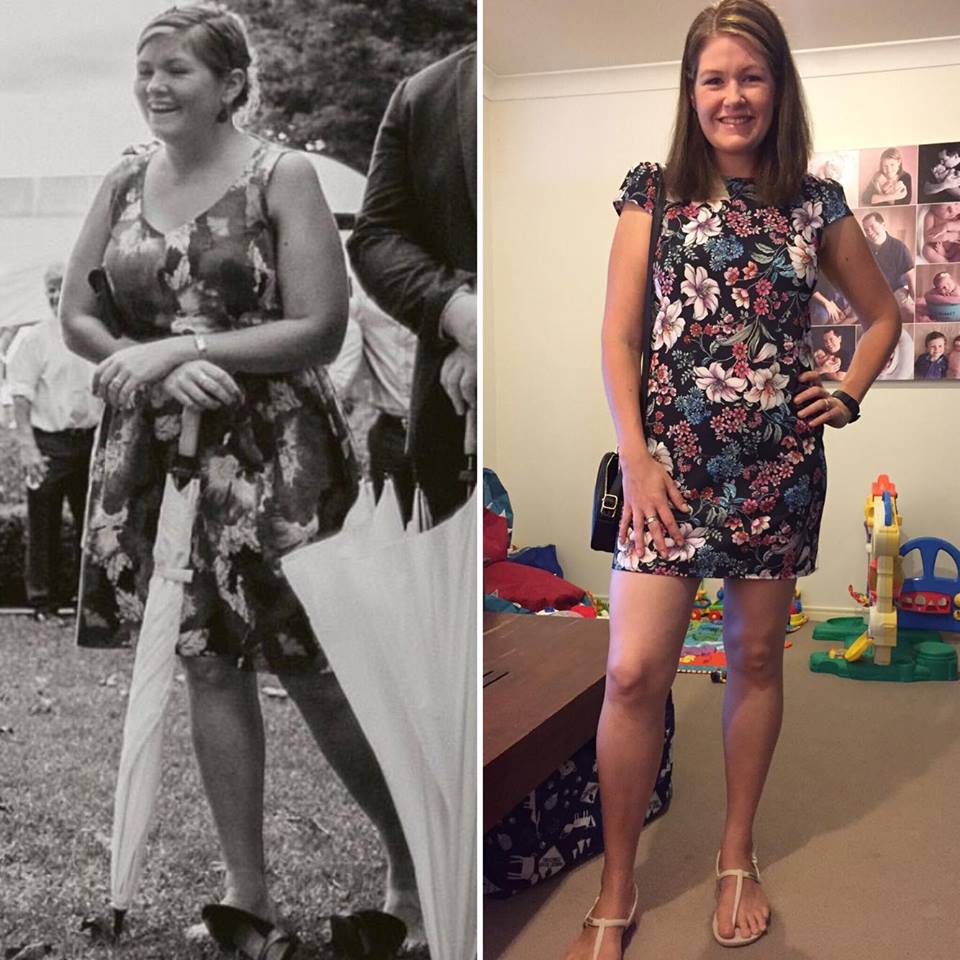 Roadblocks and how I overcome them
I've hit lots of plateaus in the last year and have really had to push through! I've changed up my diet and exercise routine, drink plenty of water and really just persisted through until the plateau was broken.
Also I had a prolapse after my daughter so I couldn't do any impact exercise all of last year but just moved my body as much as I could (bought an exercise bike on Gumtree) and watched my nutrition really closely and still lost weight!
Getting my 'sexy back'!
I'm a totally different person than I was a few years ago! I love clothes shopping, I wear more colour, try new styles and make more effort with my hair and makeup too!
I feel sexier, more attractive and my eyes are bigger now that they aren't lost in my chubbier face anymore! I've started running again and I'm generally more confident in what my body is able to do now!
I know that I'm strong and I'm keen to take on more physical challenges as my kids get older!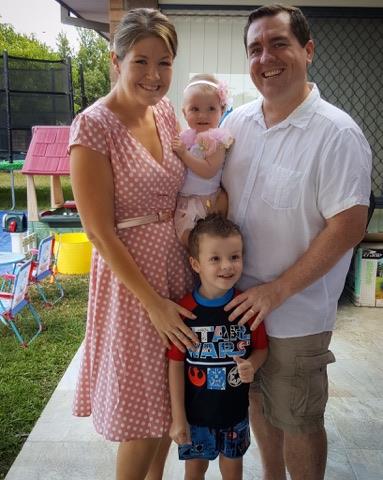 Advice to other mums
My main motto for all of this, is that, the time will pass anyway so I may as well make good choices and work each day towards my goal – however long that will take! I would advise other mums to jump in and have a go – what have you got to lose? And it might just work like it has for me!
Thanks Virginia for sharing your medical diagnosis and weight loss journey with us. We think you look incredible and are beyond thrilled that you have embraced your new healthy lifestyle and remained medication free as a result.
Inspired to take charge of your health? 
If you are inspired by Virginia's story and want to join the thousands of mums on a mission to tackle their health and weight – then sign up to our 28 Day Weight Loss Challenge TODAY!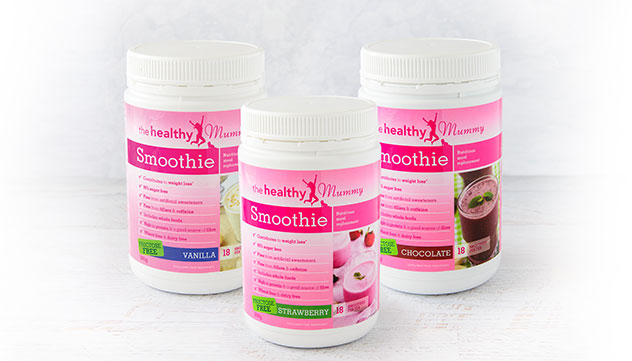 Also check out our AWESOME (and totally delicious) smoothie range (BUY Smoothies here) to assist with your weight loss! There are currently five flavours to choose from including chocolate, strawberry, vanilla, caramel and coffee. YUMMO!!!
Read more INSPIRING real mum weight loss stories.
Save Money & Lose Weight With The 28 Day Weight Loss Challenge
The March round of the 28 Day Weight Loss Challenge is the BUDGET round – with ALL meals for the ENTIRE day UNDER $10 – take part here and lose weight PLUS save money!
To find out more OR to join, click here.
AMAZING TRANSFORMATIONS FROM OUR CHALLENGE!
1.Rae Willingham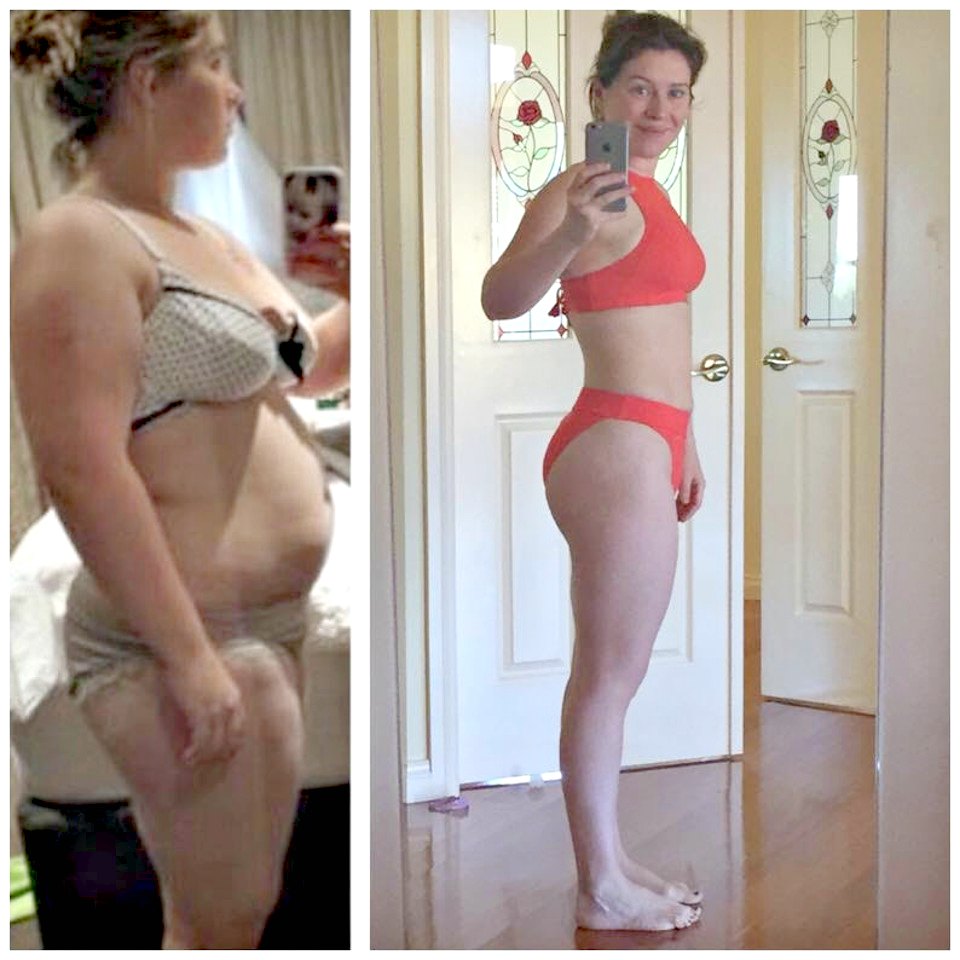 Mum of three children young children, Rae, has overcome negative self belief in the face of  some very big obstacles. After losing 25kgs* and maintaining her goal weight with The Healthy Mummy 28 Day Weight Loss challenges she says:
"I am no longer the girl who suffered debilitating anxiety and regular panic attacks. The one full of excuses not to go out and enjoy life. I am now this amazing butterfly who loves her life and lives it with no worries (well far fewer, I am still a woman after all!)".
2. Jo Hart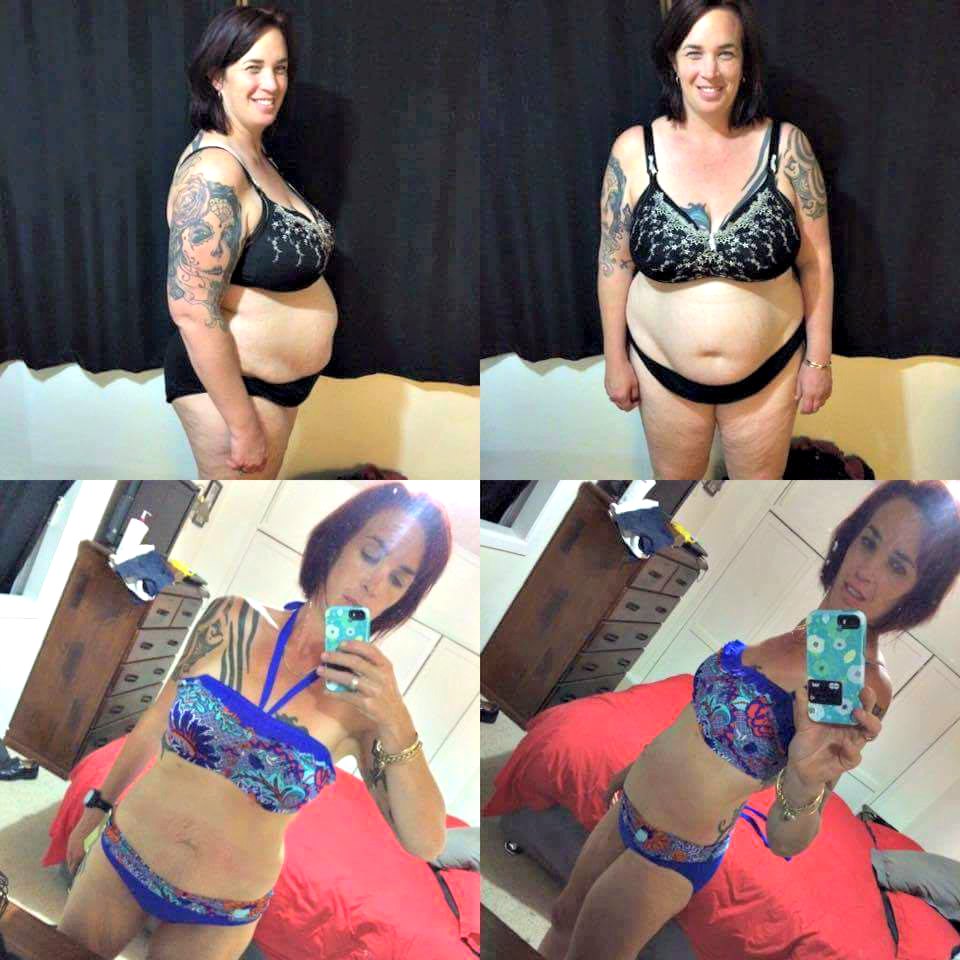 Jo Hart not only rocks her new bikini, she has lost 38kg* with The Healthy Mummy 28 Day Weight Loss Challenges.
She says:  "I am proud of the change I have made for not only me but for my family too".
3. Renee Harrison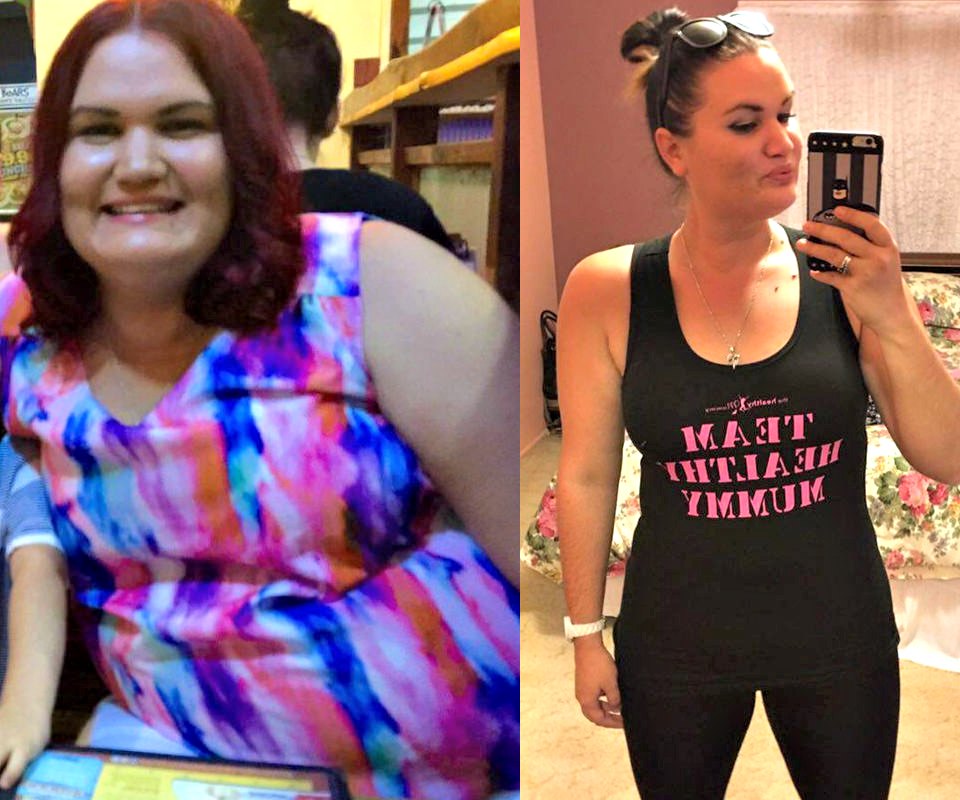 Mum Renee, from Central Queensland, has overcome depression and anxiety stemming from an abusive relationship and transformed her body losing 41kgs* (from 115kgs to 74kgs) with The Healthy Mummy Smoothies, free snack recipes and portion controlled high protein meals.
She says: "previously I lived day by day, but now I embrace life as it were my last day on the earth!".
4. Elle Temple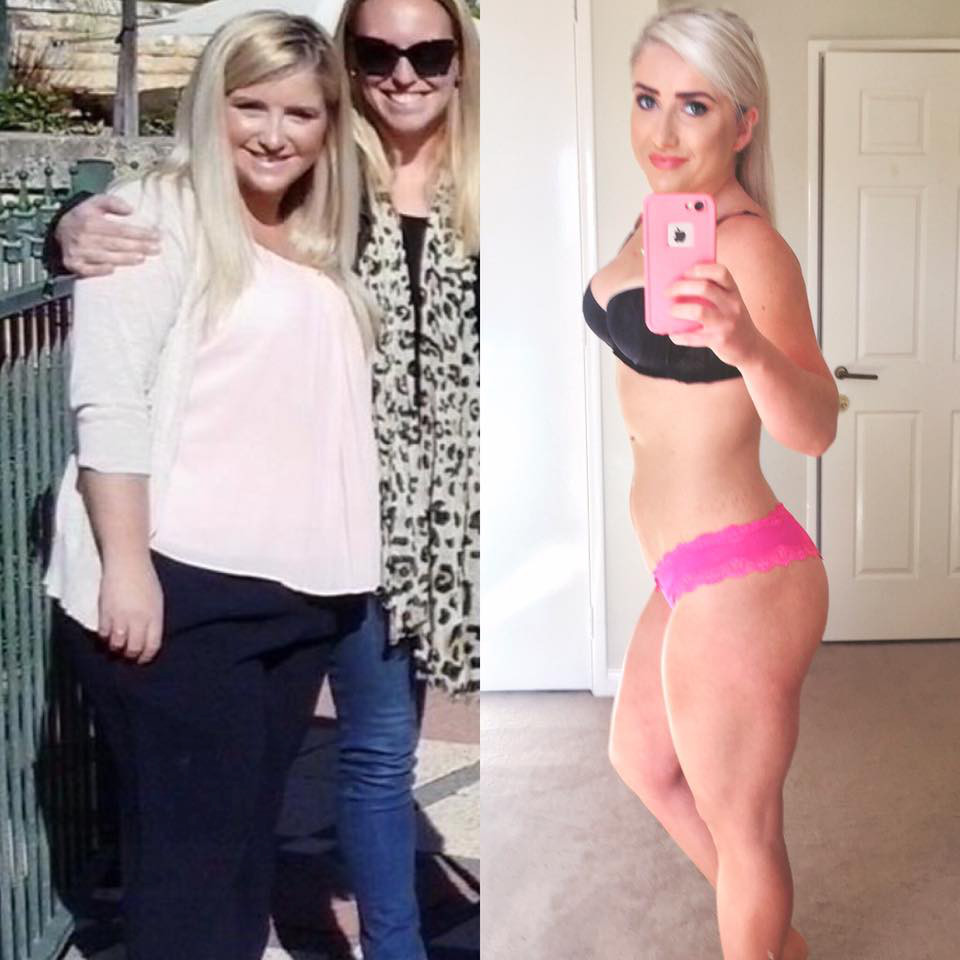 Smashing her weight loss goal of 25kgs* (from 83.6kg to 58.6kg) with The Healthy Mummy 28 day weight loss program, Elle now focuses on toning up.  Elle says:
"today I am thankful that I am no longer afraid of having photos taken of me. I love that I have photos to look back on and am proud of how far I have come. From being 'obese' and having no energy to tackle my day, to being a healthy weight and being able to spring around with my crazy toddler".