We LOVE yummy treats at The Healthy Mummy and these truffles are a perfect treat to make when you fancy something a little bit naughty – but don't want to ruin your weight loss plans.
This Cookie Dough Truffles Recipe was sent in by one of our Healthy Mummy readers and makes 20 serves.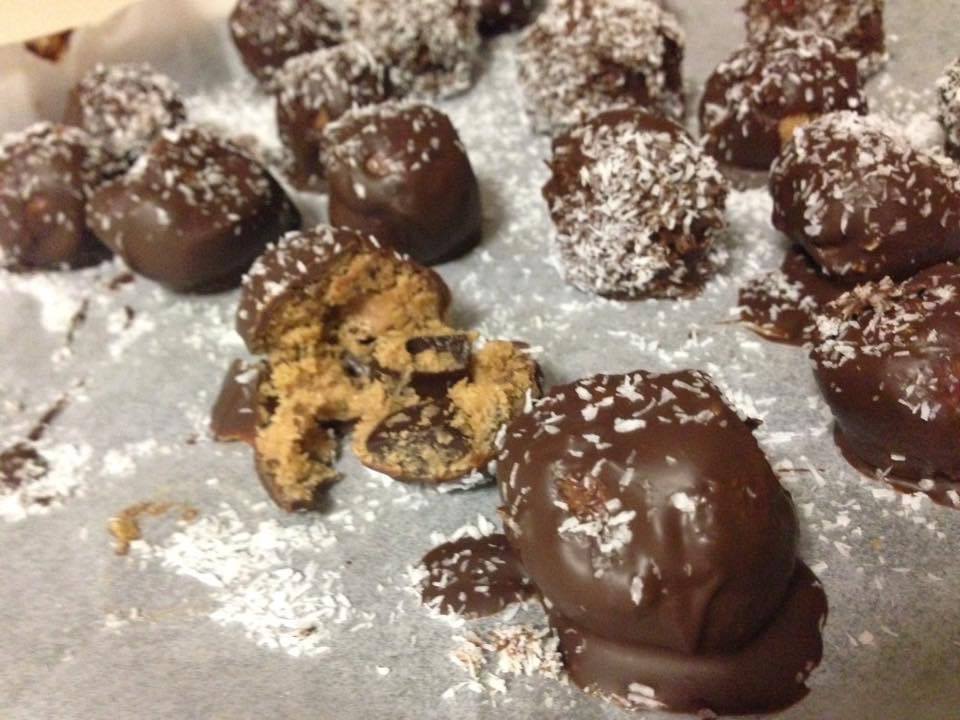 Ingredients (Makes 20 serves)
1/3 cup softened butter (80 grams)
1/3 cup coconut sugar (70 grams)
3 teaspoons vanilla extract (15 mls)
1 cup wholemeal self-raising flour (120 grams)
75 grams of dark chocolate bits
150 grams of dark chocolate (70%)
1 teaspoon coconut oil (5 mls)
Cookie Dough Truffles Recipe: Method
1. Mix softened butter, coconut sugar and vanilla extract together in a bowl until well combined.
2. Add flour and dark choc bits and combine until a crumbly dough mixture forms.
3. Wet your hands and using a teaspoon to measure, roll the cookie dough into 20 individual balls on a lined tray. Place in freezer for 10 minutes.
4. Melt the dark chocolate and coconut oil in the microwave – approximately 1 minute.
5. Take the cookie dough balls out of the freezer, roll each ball through the melted chocolate and replace on the tray until all balls are covered.
6. Decorate with crushed nuts or desiccated coconut.
7. Return to the freezer for a couple of minutes until set and then enjoy. And also try our delicious rum balls recipe that you will surely love!
1 truffle is 1 serve.
We hope you love them!
Join the 28 Day Weight Loss Challenge for over 3,000 DELICIOUS recipes!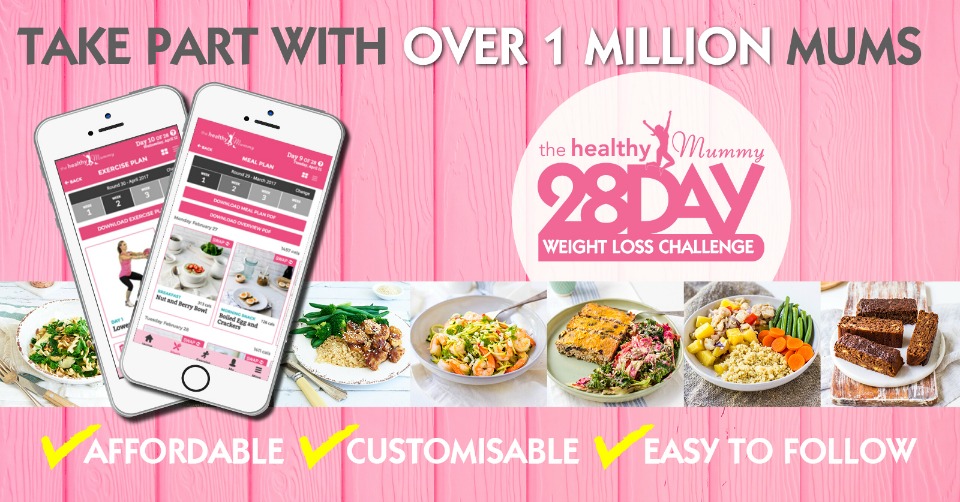 Are you wanting to shift the baby weight and blast tummy fat? Then join our 28 Day Weight Loss Challenge!
Our Challenge is designed by mums for MUMS to help them lose weight through healthy eating plans and exercise.
Each month our 28 Day Weight Loss Challenge is themed, targeting things like reducing sugar, budget recipes, meals for fussy eaters, recipes with 5 ingredients or less, and many more.
You can find out the theme of this month's challenge HERE.