Couple Reveal They're BOTH Expecting – And Their Babies Will Be Born Just Weeks Apart
Ever wished your partner could get a better understanding of how you were / are feeling while pregnant?
Well, this lucky couple have been able to experience their pregnancies together, as they are BOTH expecting at the same time!
Toby Fleishman and her wife Lindsay took to Instagram to share their wonderful news by holding up signs that read 'IT'S A Boy' and 'IT'S ALSO A BOY' while proudly showing off their baby bumps.
Double Celebration
"We're excited to share some news. Lindsay and I are both pregnant! Yes, you read that correctly. We are both having a baby … at the same time," Toby captioned the picture.
"Well, three weeks apart to be exact. Everyone always says they want to get pregnant with their best friend, and I just happened to be lucky enough to be married to mine.
"Our 'twin' boys will be joining us this summer and we couldn't be more elated!"
In an interview with Babble, Toby revealed that she had been trying for a baby for some time, and fell pregnant in the summer of 2015 using a sperm donor, but sadly miscarried shortly after.
Both Toby and Lindsay went to see an acupuncturist called Danica Thornberry, and they then decided to both try and fall pregnant.
A post shared by Toby Fleischman (@tobyfleischman) on
'We're Going Through It Together'
"Now that we are going through it together, I can't imagine us doing it any other way," Toby tells the publication.
"It surprised me so many people don't realise the steps we have to take in order to simply create our families, and also to protect them.
"I wish more women had spoken openly to me about it before and during our process. It wasn't until I started sharing the details with some friends that I learned I wasn't alone."
Toby also reveals that when her pregnancy sickness ended, Lindsay's began, and while she wants to eat everything in site, her wife has been put off food.
"It's getting more difficult to hug each other with our bumps in the way!" she adds.
What a fantastic story! Congratulations to both of you.
Thanks Toby for giving The Healthy Mummy permission to share it with our communities.
Meanwhile, read about these mums who have opened up about how they both feed their daughter.
Did you know ALL of the Healthy Mummy Smoothies are breastfeeding friendly?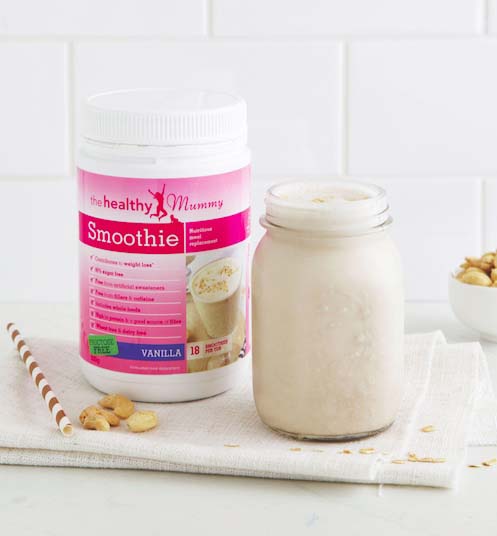 Transform your breakfast into a breast milk boosting meal with The Healthy Mummy smoothie mix and this delicious recipe. The Healthy Mummy smoothie mix  (which has been created to be breastfeeding friendly) already contains lactation boosting herbs such as fenugreek and ginger. For more info and to purchase your smoothies, click here.