Congratulations to Danielle Turner from our Healthy Mummy Pregnancy Support Group who has created a delicious Custard Apple & Strawberry Healthy Mummy Pregnancy Smoothie.
This is a great way to get some extra nutrients as custard apples are loaded with protein, fibre, minerals, vitamins and energy. A good fruit to add to your pregnancy diet for the health of you and your baby.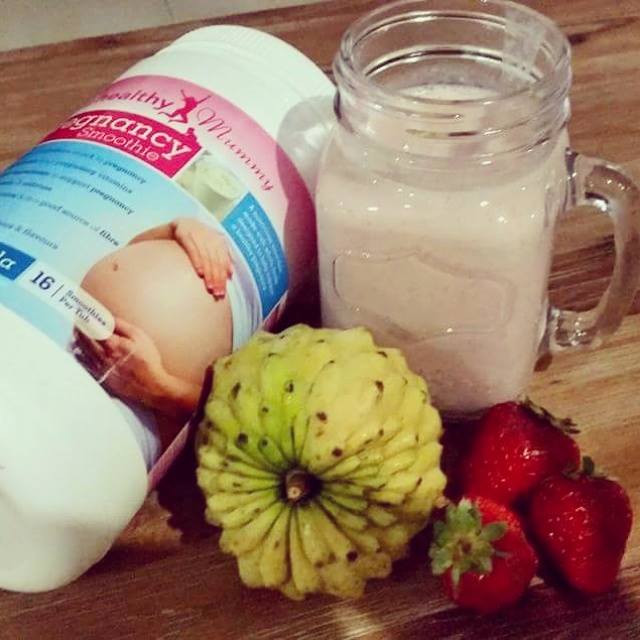 Add a Healthy Mummy Pregnancy Smoothie into your pregnancy diet for a tasty and easy to prepare snack to add some extra nutrients especially for you and your growing baby. Enjoy another delicious custard recipe!
Ingredients
handful of ice
6 strawberries
1/2 a custard apple
1/2 a banana
200ml coconut water
dollop of natural yoghurt
chia seeds
1 serve of Healthy Mummy Pregnancy Smoothie mix
Method
Click here to visit our pregnancy products shop.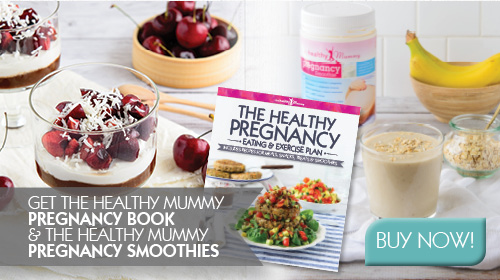 Disclaimer: Always speak to your doctor before changing your diet,taking any supplements or undertaking any exercise program in pregnancy. The information on this site is for reference only and is not medical advice and should not be treated as such, and is not intended in any way as a substitute for professional medical advice..
Our plans promote a health weight gain in pregnancy to benefit the mother & baby and you can read more on this here 
The owners of The Healthy Mummy do not make any representations or warranties, express or implied and shall have no liability or responsibility to any person or entity with respect to any loss or damage caused or alleged to be caused directly or indirectly by the information contained herein and nothing in this disclaimer will limit or exclude any liability for death or personal injury resulting from negligence, limit or exclude any liability for fraud or fraudulent misrepresentation, limit any liabilities in any way that is not permitted under applicable law or exclude any liabilities that may not be excluded under applicable law.