Fathers Day Special: These Dads Want Their Pre-Pregnancy Bodies Back
To celebrate Fathers Day this Sunday, iconic underwear label Bonds has launched a tongue-in-cheek campaign called "Everything changes when you become a Father".
Featuring Aussie dads sitting around in their underwear, they discuss how their bodies have changed during their partner's  pregnancy and once they became fathers.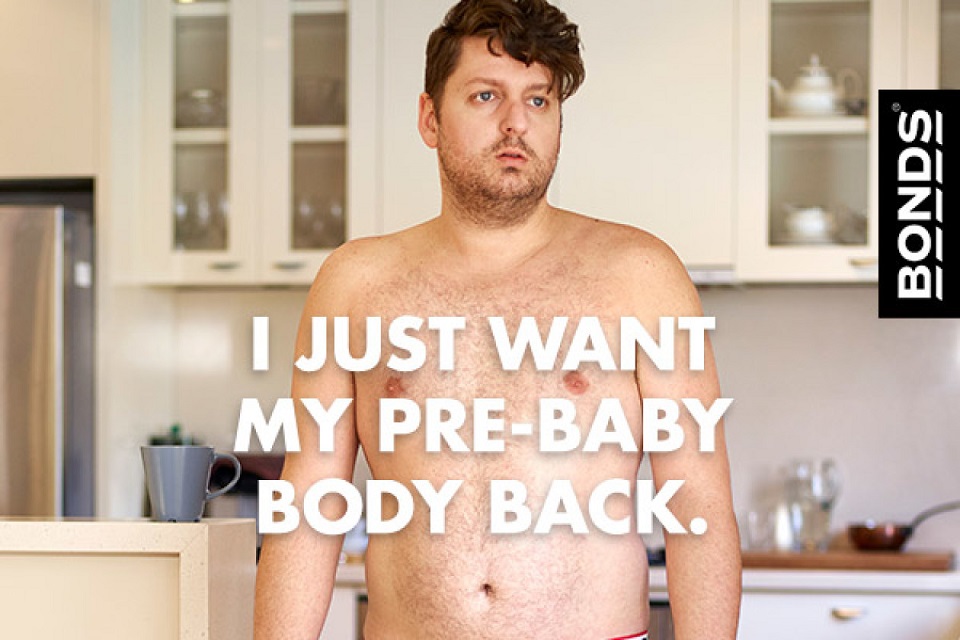 While men may never truly understand what women go through before and after childbirth, Bonds is simply asking Aussies this Father's Day, to recognise the various sacrifices that dads make when having kids.
From stretch marks and swollen ankles, Bonds says fathers often feel the impact of having children in their own bodies, just as mothers do.
Thinking of Dads This Fathers Day
What makes this campaign especially heart warming is that it features men with real life 'Dad-bods' of all shapes and sizes. And lets be honest … these are bodies that we can relate too!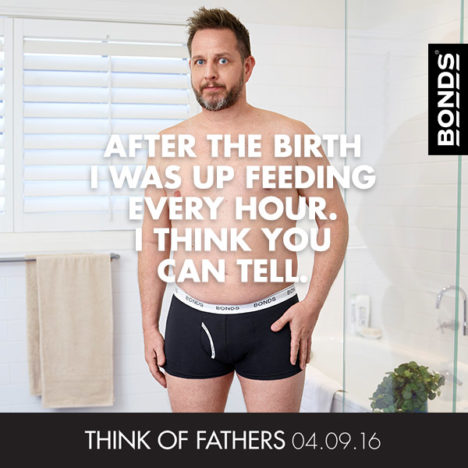 The expressions on these dads faces are priceless!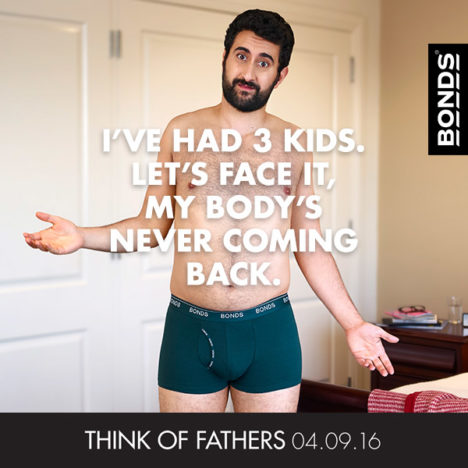 So this Father's day, give praise to those special men in our life, regardless of their man boobs, beer bellies, saggy butts and all! We love our dads, so lets not forget to tell them!!
If you are looking for Fathers Day gift ideas and your husband or father already has more undies than there are days of the week, check out 8 Cool and Affordable Fathers Day Gifts.