Did someone say there is a healthy eating cookie that is low in calories, high in nutrients and may also boost your milk supply for breastfeeding? These Dairy-Free Choc Banana Lactation Cookies Recipe may just be it.
These Lactation Cookies Recipe are easy to whip up and use high quality, natural ingredients which allow you to enjoy a tasty treat that is also good for you.
Thanks, Janet Cook for sharing this healthy recipe with us. As always, they look delicious.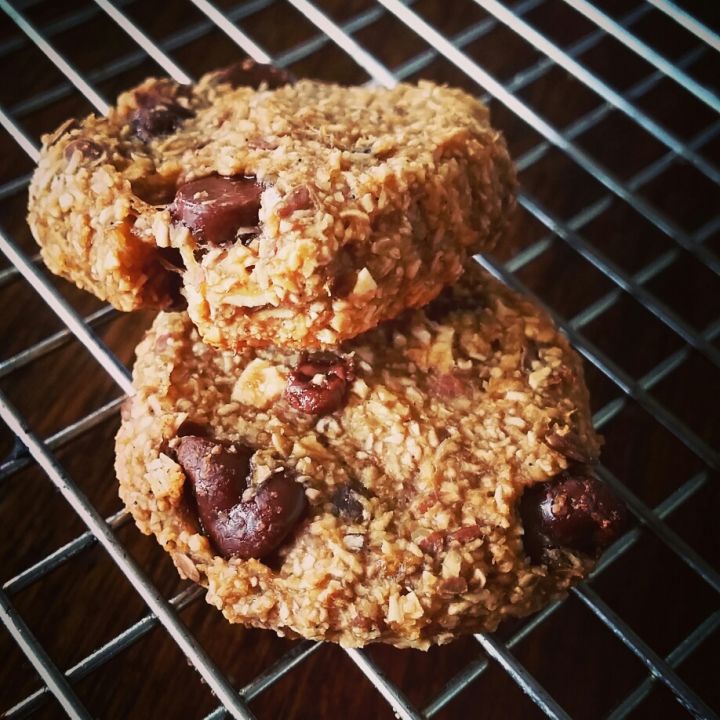 Lactation Cookies: Ingredients
1 cup oatmeal
1 tbsp. brewers yeast
2 tbsp. ground flaxseed
½ tsp pure vanilla extract
1 medium banana, mashed
3 tbsp. dark chocolate chips (dairy free if required)
2 tbsp. coconut sugar
Lactation Cookies Recipe: Method
1. Preheat oven to 180°C
2. Mix all ingredients together until well combined.
3. Spoon onto baking tray and flatten slightly with the back of a spoon.
4. Bake for 10 minutes, or until firm to the touch.
5. Allow the biscuits to cool on a wire rack.
Serves 15
47 cal / 199 kj per serve. Fat: 1.4g. Carbs: 8.1g. Protein: 1g
Join the 28 Day Weight Loss Challenge!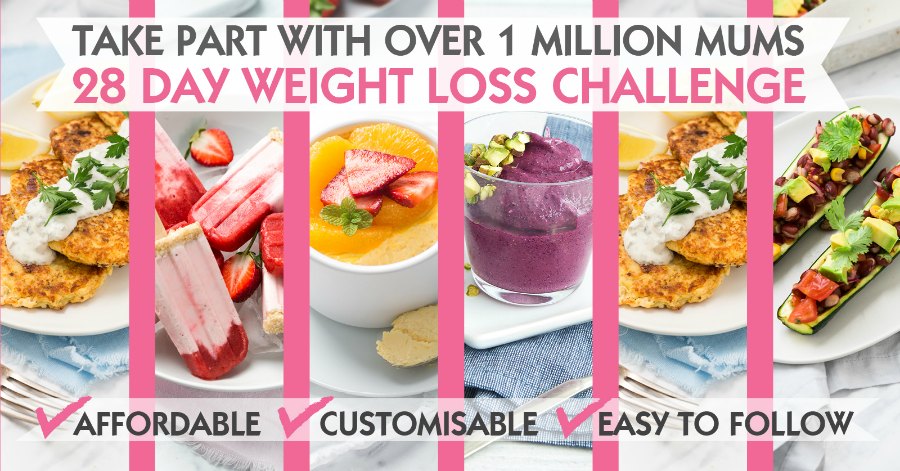 With more than 3,500 delicious (and healthy) recipes, 350 exercises & 24/7 support – the 28 Day Weight Loss Challenge  is designed (and proven) to help busy mums like you lose weight!
To learn more about our challenge OR to join – click here.