Hi Healthy Mummy Team,
I began the Healthy Mummy Weight Loss program in November 2013, although I did have the odd healthy mummy smoothie here and there from August.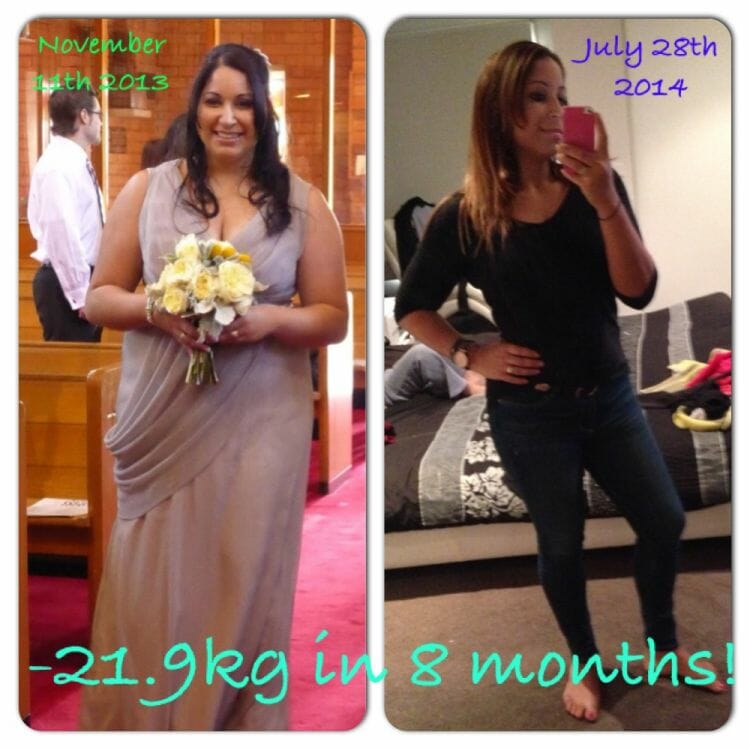 At the time, I was a 30 year old mum with 2 kids (almost 4 and 4 months). I felt uncomfortable in my skin and didn't know who I was looking at in the mirror whenever I caught my reflection!!!
I decided it was time to do something so I started with The Healthy Mummy Smoothies and eating healthy by cooking lots of yummy recipes from the website.
I chose the Healthy Mummy products as I could continue to safely breast feed my baby which I did for the entire time I was having the smoothies.
I really ramped up my exercise and did a mixture of The Healthy Mummy Post Pregnancy Exercise DVD, other workout DVDs, treadmill and weights…all from home!
It's been tough and I've had many "bad days" but I feel fit and fantastic now.
I have now lost a total of 22kg and 64cm whilst having the Healthy Mummy Smoothies and adapting a healthy lifestyle.
I will always be thankful for stumbling over the Healthy Mummy advertisement on my Facebook news feed so if you're thinking about giving it a go….DO IT!!!
Davina Cossigny
Need to stock up on Healthy Mummy Smoothies? Then see our shop here
And join our 28 Day Weight Loss Challenges here