How To Declutter Your House For Christmas Guests FAST!
So your spare room resembles the picture below and you've got guests arriving any day. Don't panic. With some clever techniques you can declutter your home in no time.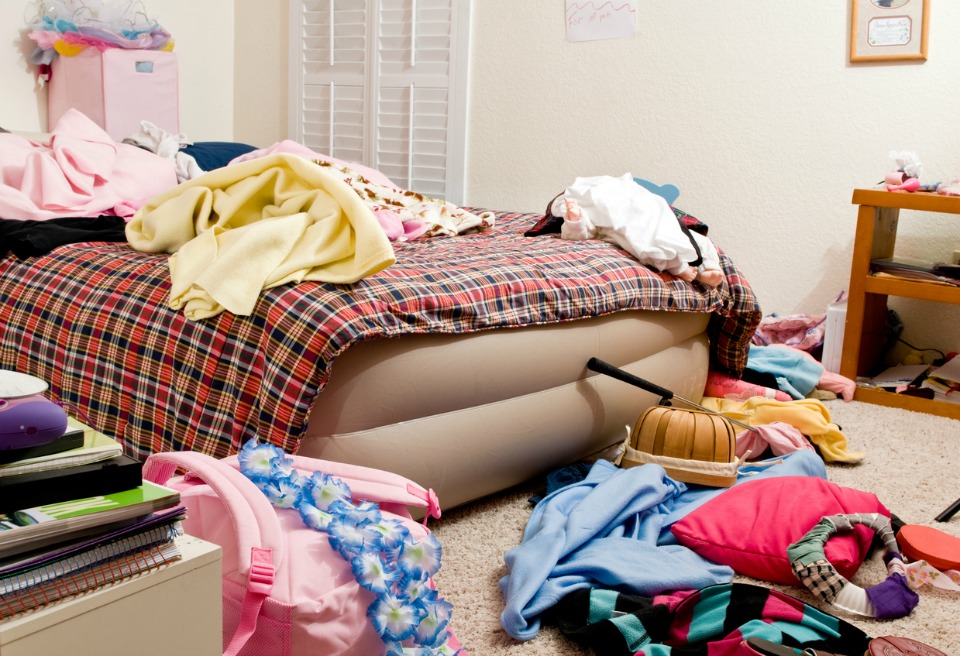 Does your house looks like some kind of hoarders museum? Are you feeling overwhelmed by the mess?
Let's Declutter… FAST!
1. Start by choosing the most important rooms to clear. With only a few days to Christmas there won't be time to declutter and organise the whole house, so prioritise.
2. If you've got guests staying then start with the room they will be in.
3. Grab a garbage bag and go through the room throwing anything that can be chucked away.
4. Have a separate box or basket for things that can go to charity and another basket for things that don't belong in the room. Washing baskets work well for this.
5. Move anything out of the room that doesn't belong in there. Throw away the rubbish and tidy away everything you have time for.
6. If anything doesn't have a home or you are out of time, then stack it neatly in a room that won't be accessed by guests.
You might also like: 20 Ways To Declutter Your Home
Now It's Time To Sort & Store
Work out the main sources of clutter and then sort and store whatever you can't put away. Grab a few tubs, baskets or boxes and label them with what will be temporarily stored inside.
Things like paperwork/mail, school stuff, toys etc can all be popped neatly in piles in a less used area of the house.
Washing is one of the most common clutter sources in the house. Set aside some time to deal with the washing and get it all away before guests arrive.
Try to stay on top of it on a daily basis to keep the house clear of multiple mount washmores!
Get The Kids Involved
Christmas is a great time to encourage the kids to purge their toy collection. It is easy for kids to become greedy and spoilt at Christmas so this is a good chance to help them see just how much 'stuff' they really have and to re-evaluate what they need.
Grab a basket for the kids and set a goal of how many toys, books, craft bits and other random junk they can declutter each.
Anything that is still in good condition can go to charity and everything else can be chucked.
It's a great opportunity to talk to kids about those in need and to encourage them to be generous.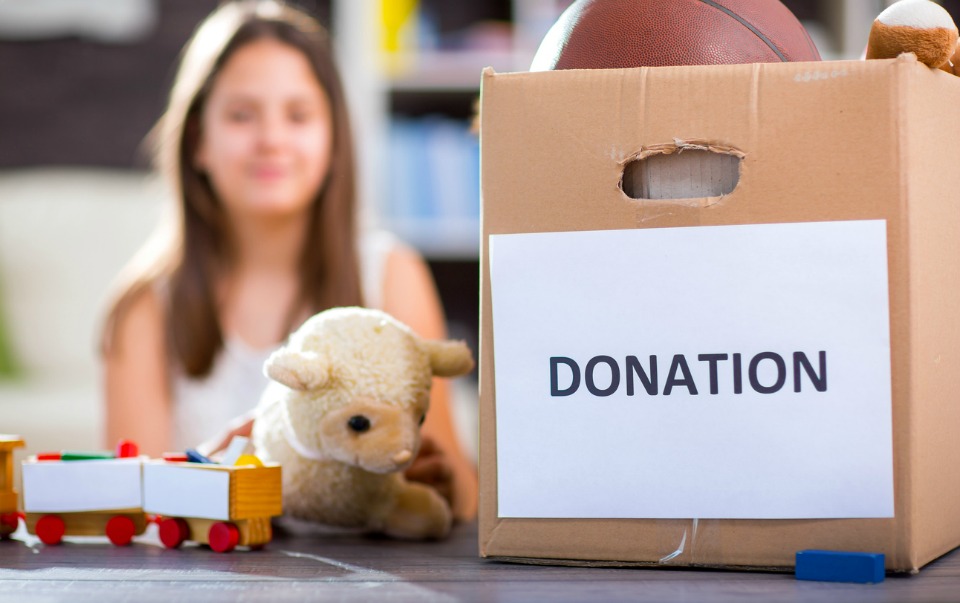 Be Ruthless
If you have a tendency to keep things 'just in case' then now is the time to be ruthless. Rather than simply moving items from one room to the next, really evaluate whether you need to keep them.
If something has been living in the spare room unused for a year, chances are you don't actually need it. Let it go! It's so much easier to keep a house with less stuff in it tidy.
Go Minimal
When you are clearing out the rooms that will be used most by guests, try to keep it minimal. The less stuff in the room, the easier it will be to keep it clutter free over the holiday season.
If you've got people staying in the guest room, make the beds, put a couple of towels out and then close the door once the room is tidy.
Lock it if you have to. One of those temporary child locks that hooks across the door works a treat!
For the living areas, try to keep everyone out of them as much as possible. The more time you spend there, the more quickly the clutter builds back up.
Speed Clean
Once the house is tidy, or at least the areas that guests will see, then it is time to speed clean. The focus should be on bathrooms, kitchen and the main living and dining areas.
Check out our guide to Christmas speed cleaning here.
Deal With The Aftermath
The guests are gone and it's time to deal with the aftermath of Christmas craziness. Don't just let the clutter build back up, sort and organise those baskets you stashed away and start the new year fresh!
The New Year is also a great time to make a fresh start with your health. Check out the 28 Day weight loss Challenge here.