When her grandma died from diabetes Sarah vowed it wouldn't happen to her
When her grandma passed away a few years ago from diabetes at quite a young age, Sarah promised herself she would never let the same thing happen to her.
She had always seen herself as the 'fat girl' and didn't want to think like that anymore.
After joining the Healthy Mummy 28 Day Weight Loss Challenge in January 2018 she has already lost 12.3Kgs* and is looking and feeling fabulous.
With a new outlook on life, Sarah is determined to reach her health and weigh goals in no time. Read Sarah's weight loss story below.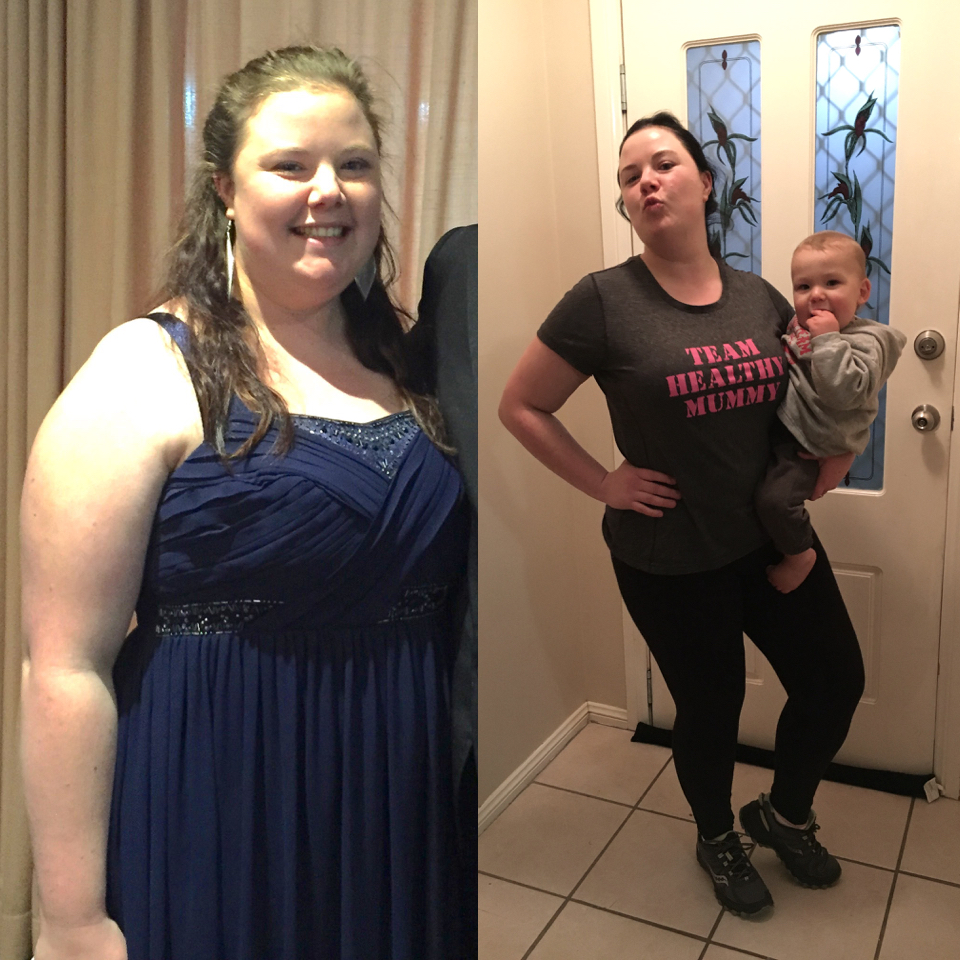 Sarah is a 30 year old mum to 2 beautiful boys aged 1 and 5 and has been a Healthy Mummy
28 Day Weight Loss Challenge
member since January 2018.
She admits to being in denial about her weight for years but with her newfound determination she says "I am doing this for my health and for my children".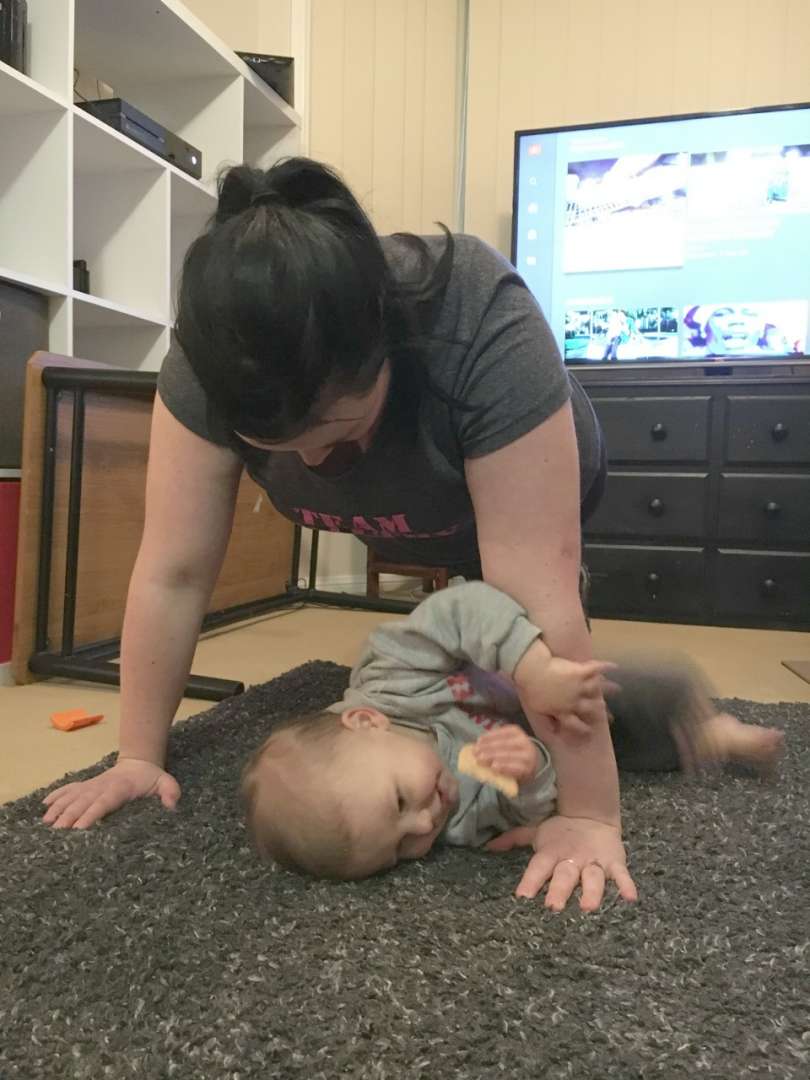 What triggered you to want to lose weight?
"My grandma passed away from diabetes at quite a young age and since then I promised myself I will never let myself get to the same point.
I've always seen myself as the "fat girl" in photos and I didn't want to think like that anymore and the only way I could make change happen, was by doing it myself.
Last New Years Eve I weighed in at 99.8Kgs* and was scared to see a three figure number approaching on the scales. Each year I would tell myself that this is my New Year to be a new me but I never did anything about it".  In January, this all changed.
Why did you decide to join The Healthy Mummy 28 Day Challenge?
"The Healthy Mummy 28 Day Weight Loss Challenge suits my daily needs and keeps me interested and excited as the meal plans change each month".
How much weight have you lost?
"I now weigh 87.5Kgs*. Down from 12.3Kgs*. From 99.8Kgs* to 87.5Kgs*. It's the lightest I've been in over 5 years!".
What are your health and weight loss goals?
– "Get to my goal weight of 69Kgs* which is what I was when I met the love of my life 11 years ago".
– "Become a much fitter and healthier version of myself and to be able to run and keep up with my kids".
– "Enjoy food without feeling bloated".
– "Shop in any clothes store without being scared of not finding my size".
What is your favourite feature about the Healthy Mummy 28 Day Weight Loss Challenge App?
"My favourite feature in the App is the Home Page. I know this sounds weird but each circle for Calories, Water and Exercise make the App really easy to navigate and gives a really good visual of your daily intake".
What are some of your favourite Healthy Mummy recipes?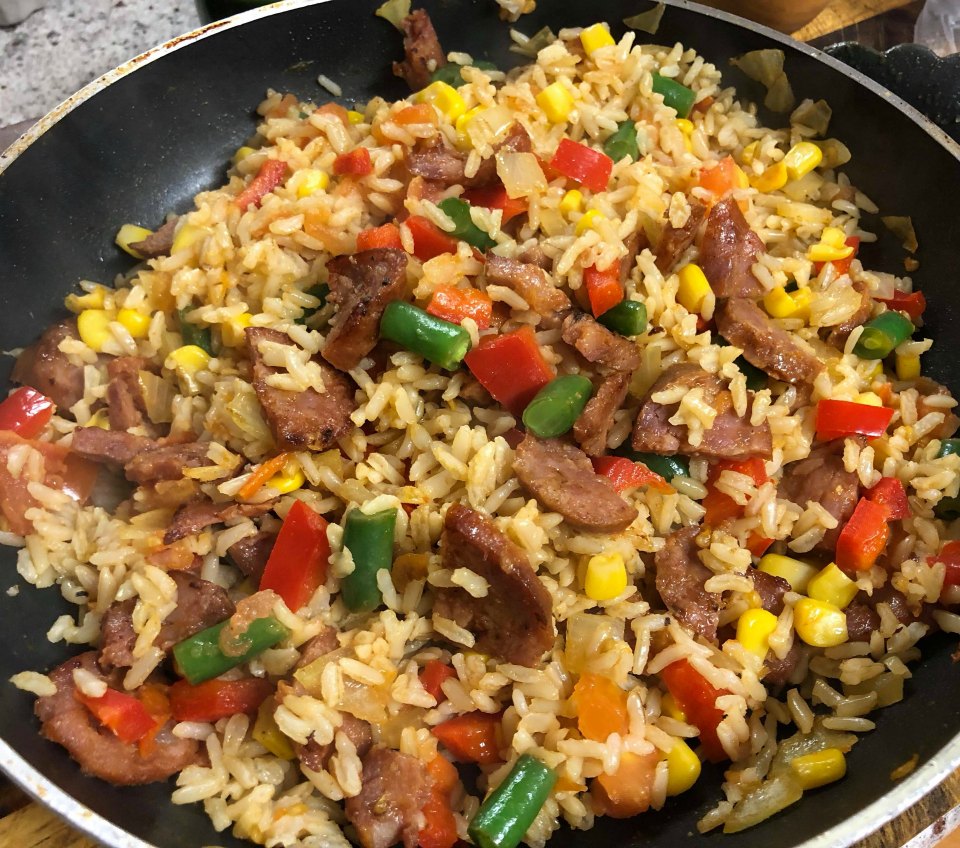 "I especially love the snack plates and the Peanut Bubble Crunch. The Peanut Bubble Crunch is so good I have to stop myself from eating the whole thing!".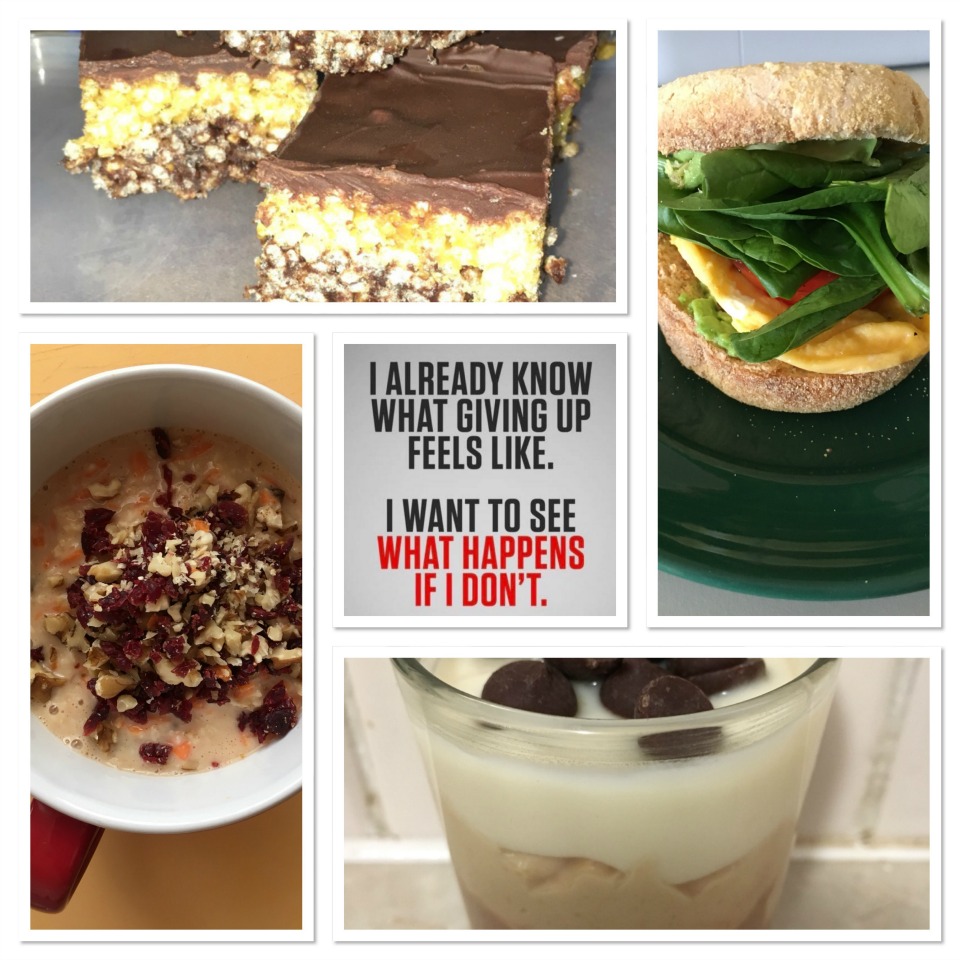 Advice for mums wanting to lose weight
"Consistency, persistence, routine and being prepared! Change doesn't just happen, YOU have to make change happen".
Tips for Mums just starting out doing the Healthy Mummy 28 Day Weight Loss Challenges.
1. Calculate your BMR so you know what your body needs.
2. Weigh yourself because you need a realistic honest approach for yourself to start a new journey.
3. Cut back on the takeaway and highly processed foods.
4. Meal prep! Saves you time and money.
5. Keep your kitchen clean! Trust me! Without a clean kitchen you cannot cook fresh food everyday.
The Healthy Mummy team are so thrilled that Sarah made a decision to improve her health.  She is beaming with confidence and we have no doubt she will reach her goal weight very soon.
Sarah says "I am going to smash the July Challenge by cooking in bulk and prepping all my meals. This will stop me snacking and make me excited to eat!"
If you would like to lose weight and improve your health join Sarah on the Healthy Mummy 28 Day Weight Loss Challenge today. You will be glad you did!
For hundreds of other real mum weight loss stories click here.
Join thousands on Mums on the Mums only challenge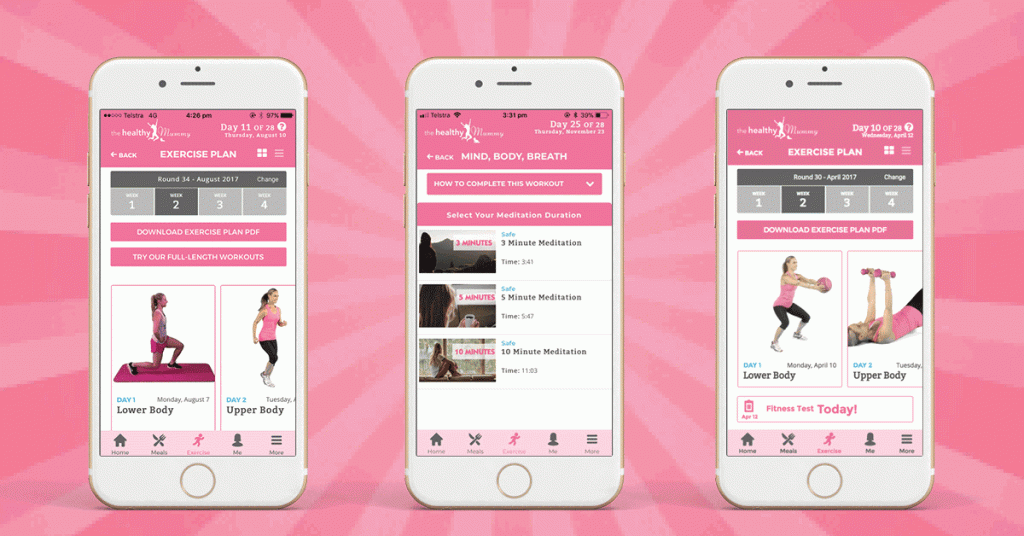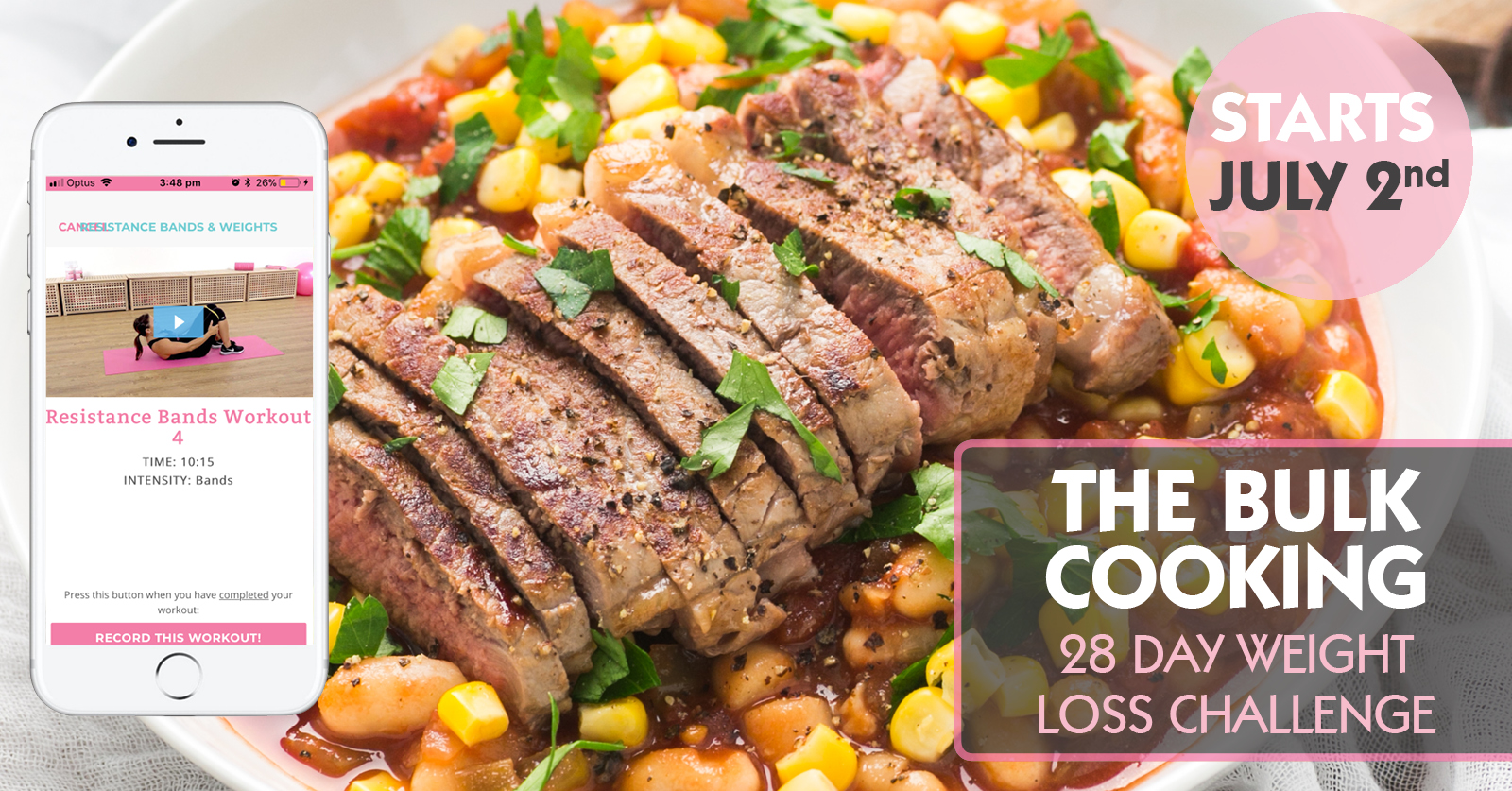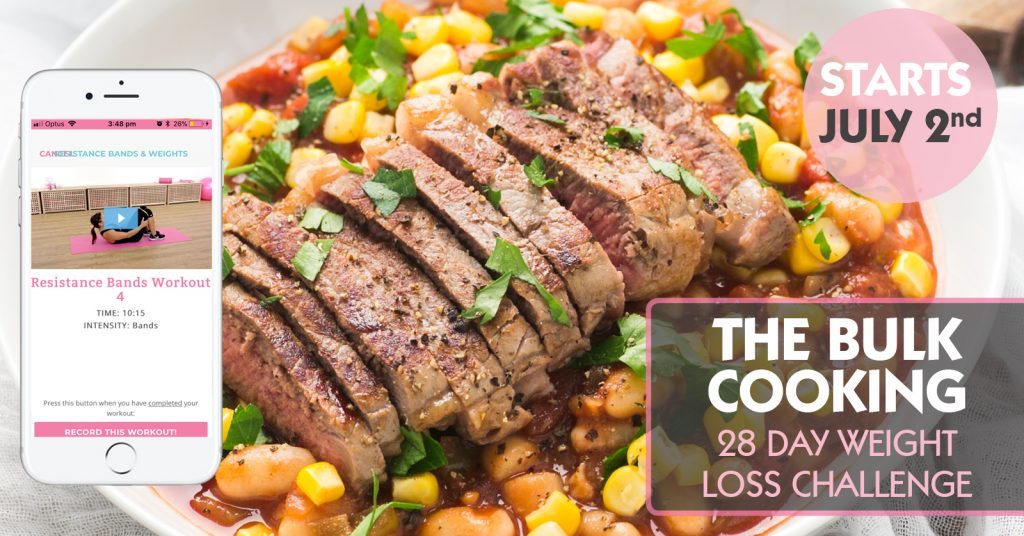 Inspired by Sarah's amazing transformation? Our 28 Day Weight Loss Challenge is an affordable, customisable weight loss program PROVEN to help mums reach their weight loss goals.
Our Challenge entails:
28 days of at home exercise routines (no gym needed) – with video instruction
Customisable and breastfeeding friendly meal plans
Time-efficient exercises for busy mums – under 30 mins
Challenge combines Pilates exercises with interval and circuit training (HIIT)
Suitable for basic to advanced fitness levels
Home to thousands of EASY-TO-MAKE recipes!
To find out more on the 28 Day Weight Loss Challenge click here.